While doing photo research yesterday to bring you this retrospective on The Many Bags of The Olsen Twins, one thing became starkly apparent: Mary-Kate and Ashley Olsen are ahead on...well, basically everything. Looking through pictures of them from 2007 wasn't a trip back in time like it normally would be when dissecting a celebrity's style; five years ago, they were both dressing like every single fashionable girl I know dresses today, and they were getting called trolls for it. Little did we know, they were just paving the way for the rest of us.
The Olsen Twins have a tendency to do the same when it comes to handbags. They were the first to carry the crazily popular Alexander Wang Rocco Bag, way back when it was called the Coco, and they were also among the first to rock the Proenza Schouler PS1 and Celine Luggage Tote. Their appreciation for a vintage Fendi crocodile tote caused the brand not only to reissue it, but also to dub it the Fendi Twins Tote. And that's not even counting their gorgeous, obscenely priced bags for The Row. Check out all of that and more after the jump.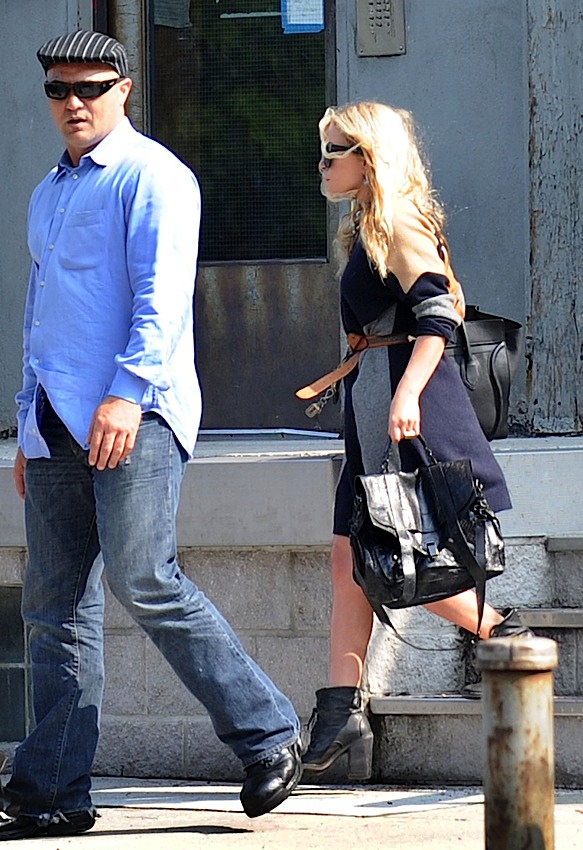 A Proenza Schouler PS1 AND a Celine Luggage Tote? At the same time? Two years ago, long before the Celine bag had hit critical mass? Nicely done, Mary-Kate. The PS1 can be had for $1995 via Net-a-Porter.
1 / 19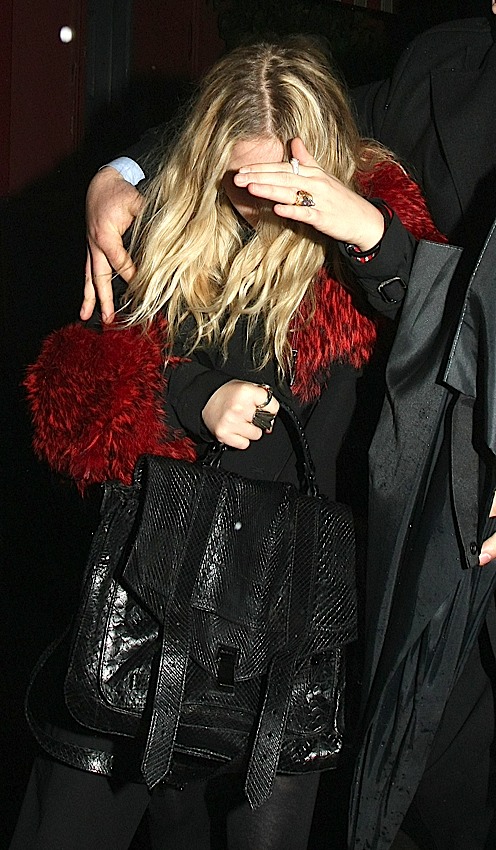 Just for good measure, it's also important to have a Proenza Schouler PS1 in python, for days when Mary-Kate's feeling extra fancy. $3645 via Barneys.
2 / 19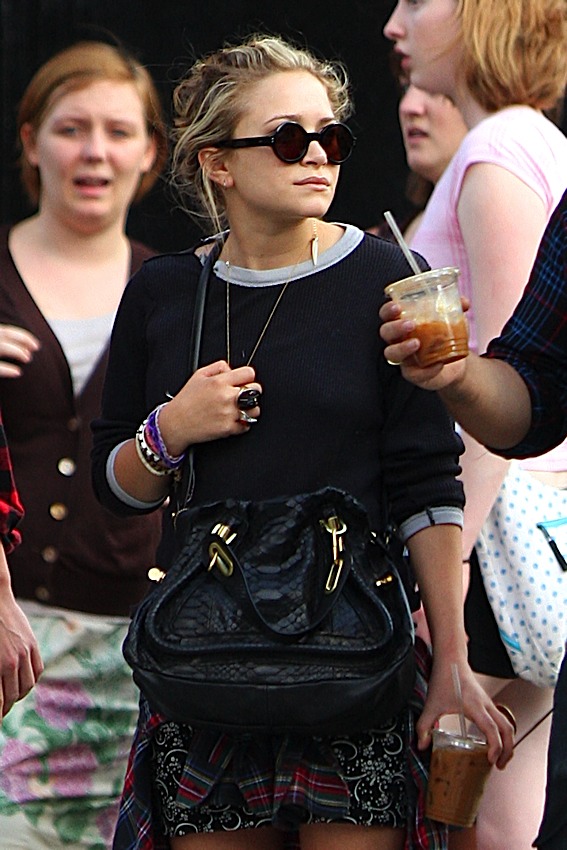 What if you're craving black python, but not Proenza? Mary-Kate's Chloe Python Paraty might do the trick. It's all yours for $3820 via Net-a-Porter.
3 / 19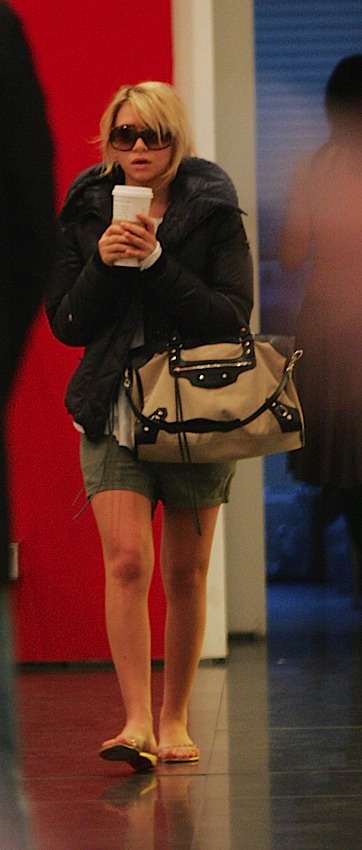 If there's one thing both sisters agree about, it's Balenciaga. Here's Ashley, many moons ago, carrying a bicolor Balenciaga City Bag. Similar bags can be found via Neiman Marcus.
4 / 19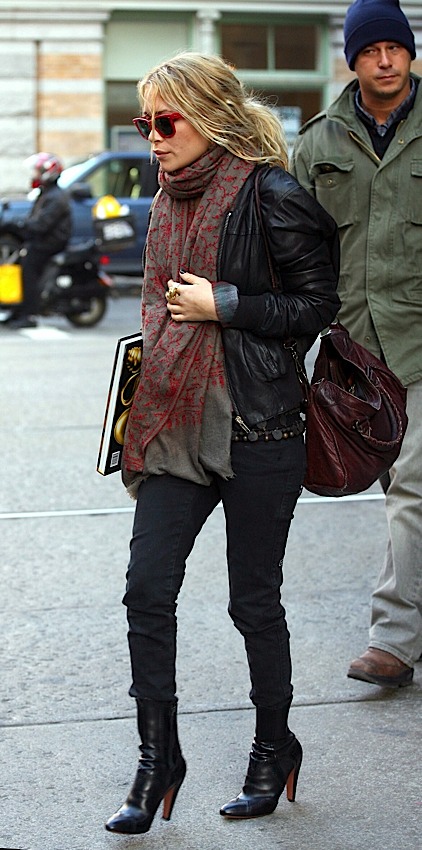 Mary-Kate once made a nearly destroyed pistachio green Balenciaga bag famous, but this burgundy version of the Balenciaga City Bag is in slightly better condition. Barneys has a similar option for $1545.
5 / 19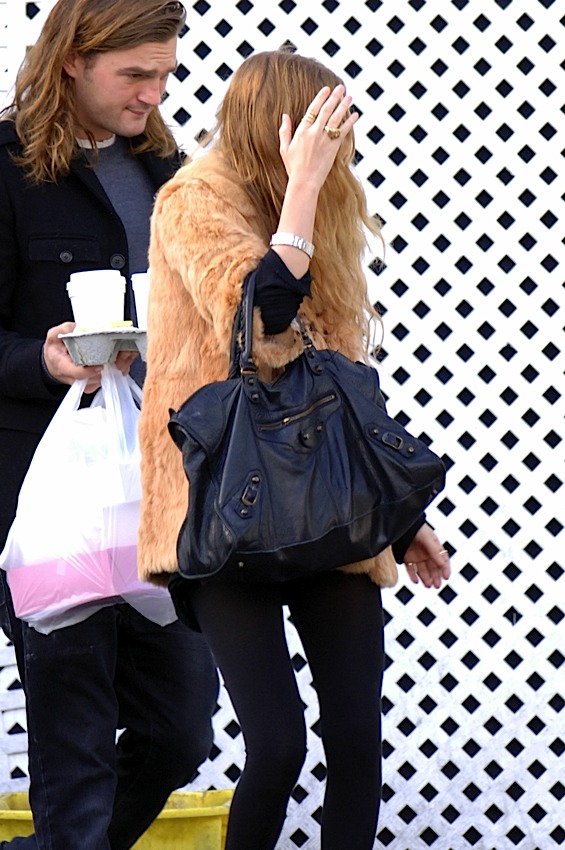 Sometimes, though, the Olsens need a little more storage space. That's when Mary-Kate opts for her Balenciaga Work Bag. $1695 via Neiman Marcus.
6 / 19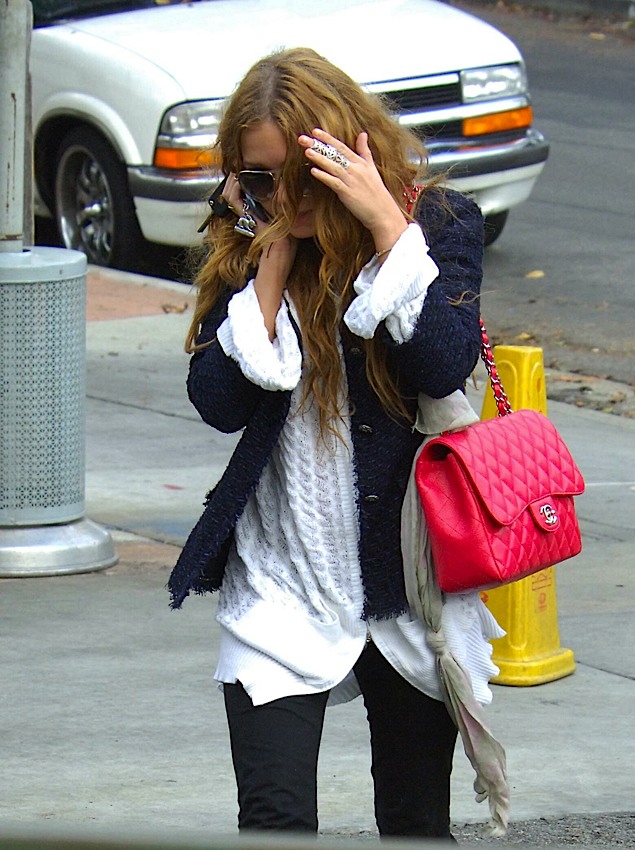 The Olsens have never been huge Chanel aficionados, but Mary-Kate's Chanel Classic Flap in bright red is definitely worth noticing. You can't buy 'em online, but contact Chanel at 800-550-0005 for purchase info.
7 / 19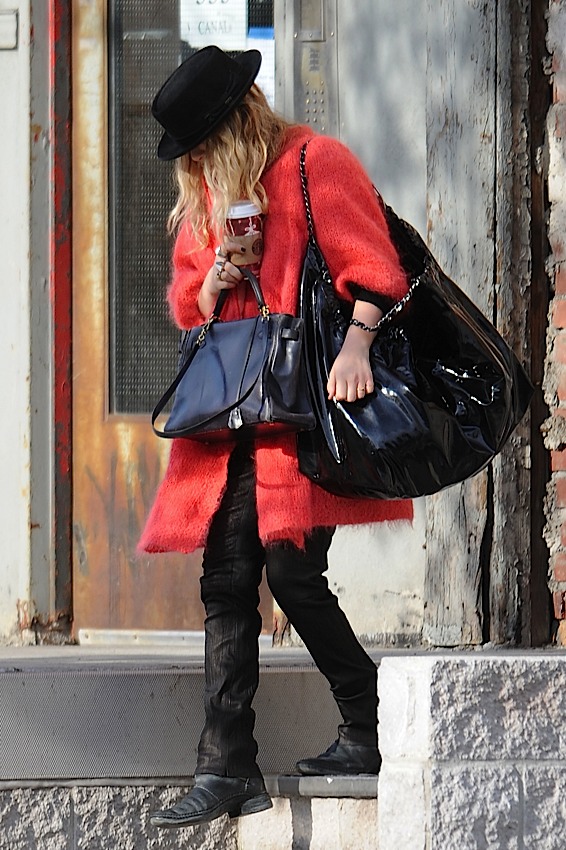 Mary-Kate also had a black patent Chanel Cabas back when they were the thing that everyone had to have. That other bag she's holding? Oh, just a vintage Hermes Kelly.
8 / 19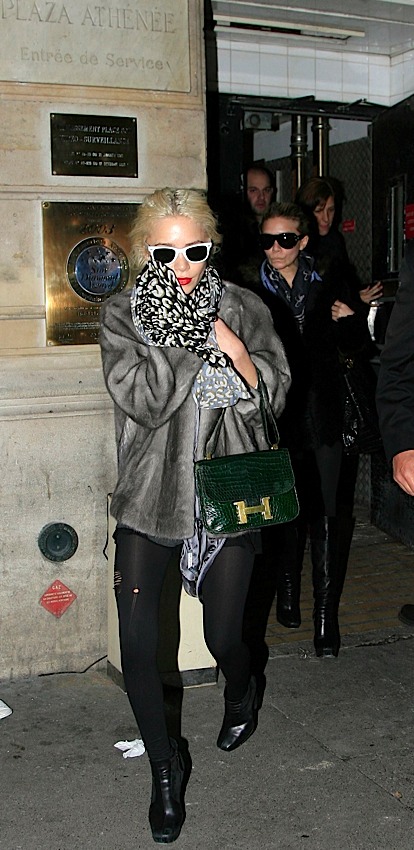 Speaking of Hermes, check out this totally bananas vintage Hermes Constance in green crocodile.
9 / 19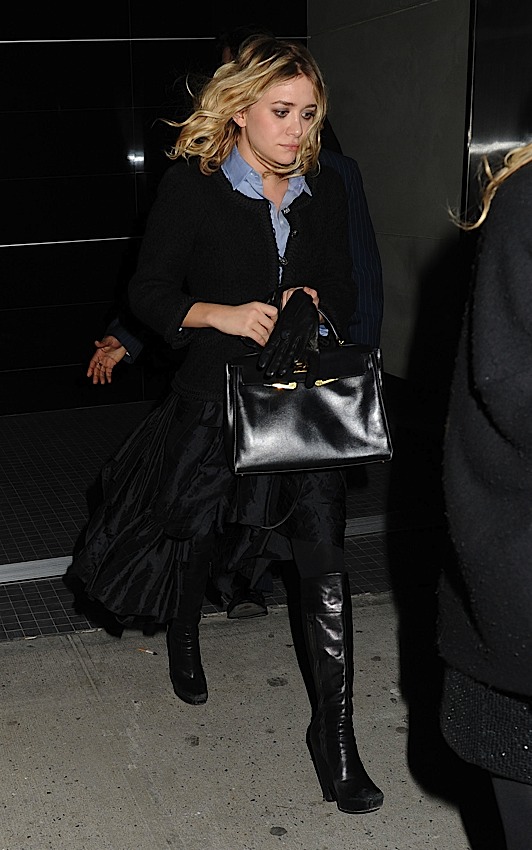 And yet another black vintage Hermes Kelly, this time on Ashley's arm.
10 / 19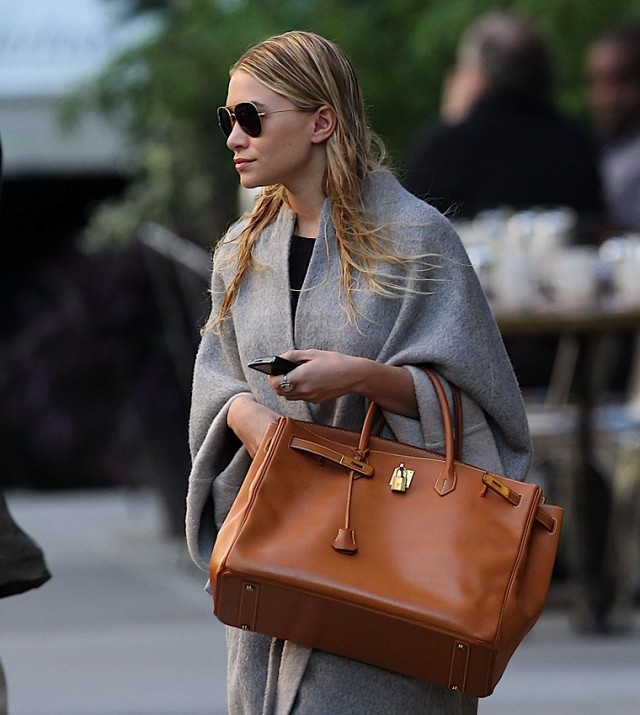 On the opposite end of the Hermes size spectrum, this giant tan Hermes Birkin positively dwarfs Ashley.
11 / 19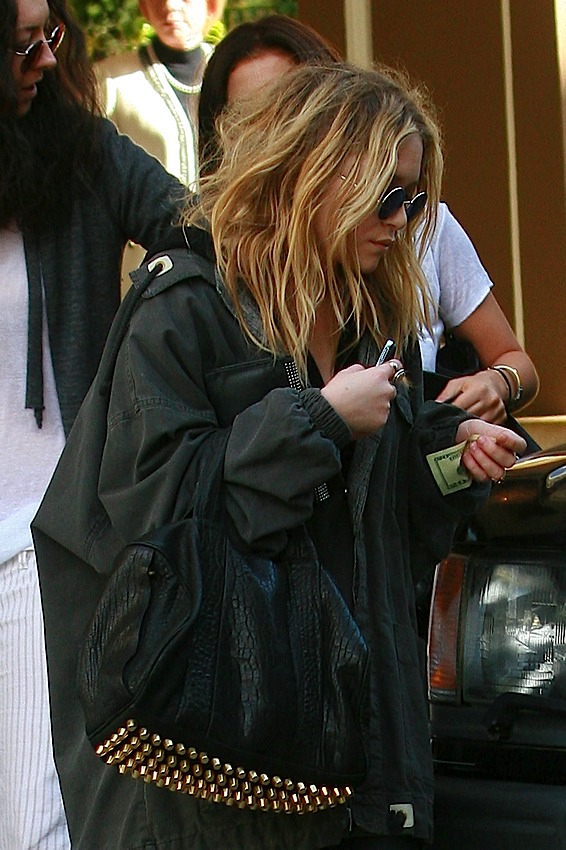 And then, of course, there are the bags that the Olsen Twins have made famous, starting with the Alexander Wang Rocco, which had people salivating six months in advance when the twins started sporting the very first version of the design. You can rock it yourself for $875 via ShopBop.
12 / 19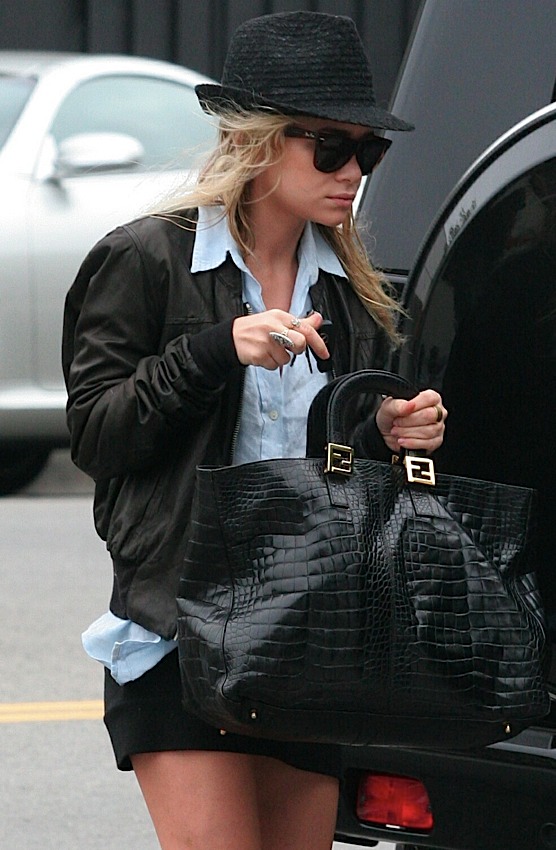 And then there was the Fendi Twins Tote, which was a vintage piece that Fendi started making again after all the interest that the Olsen Twins generated in it. You can see its influence in one of Ashley's favorite bags from The Row. The Twins Tote is no longer made, but you can shop Fendi via Neiman Marcus. (We really recommend you take a look at the brand's brand new 2Jours Tote).
13 / 19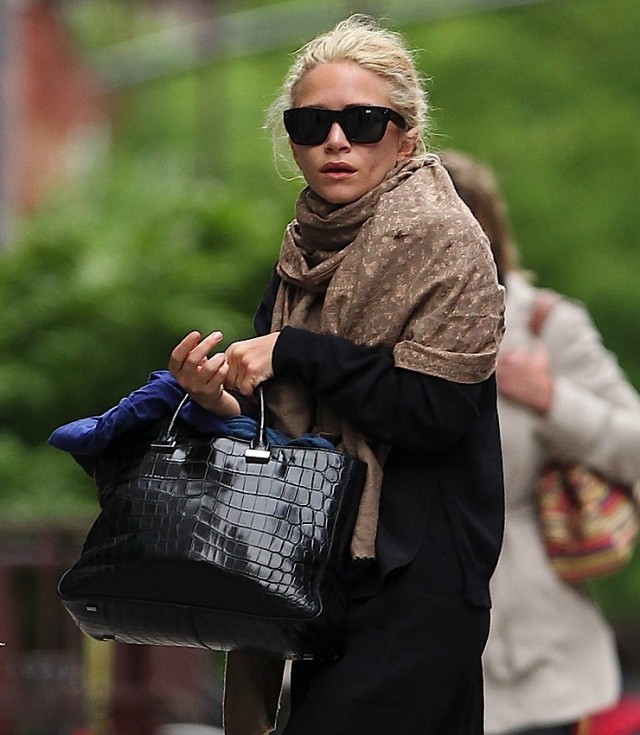 Speaking of The Row, the Olsen Twins clearly draw inspiration from some of their favorite pieces in their personal collections, particularly vintage bags. This The Row Alligator Day Luxe Tote is their own spin in the Fendi Twins. You can grab the regular leather version via Barneys for $5400.
14 / 19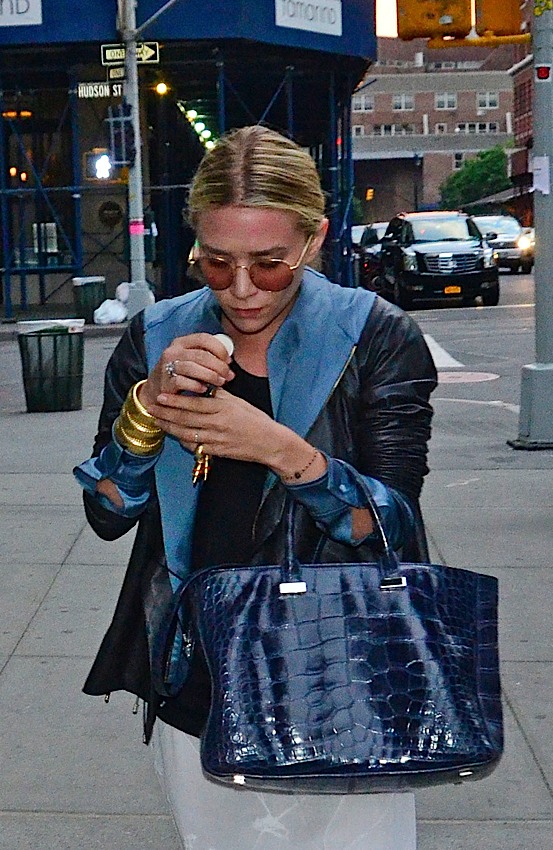 Ashley's also a big fan of the The Row Luxe Alligator Tote in blue...
15 / 19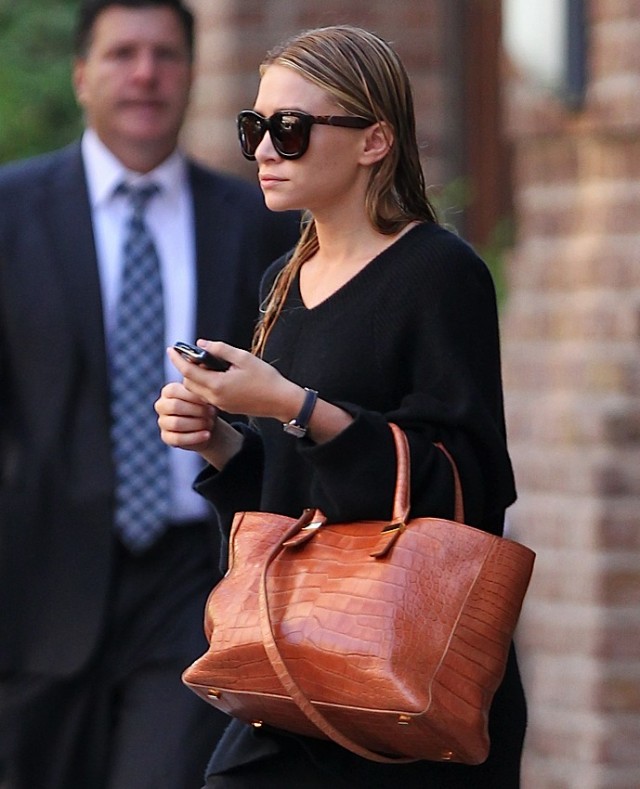 ...and in tan.
16 / 19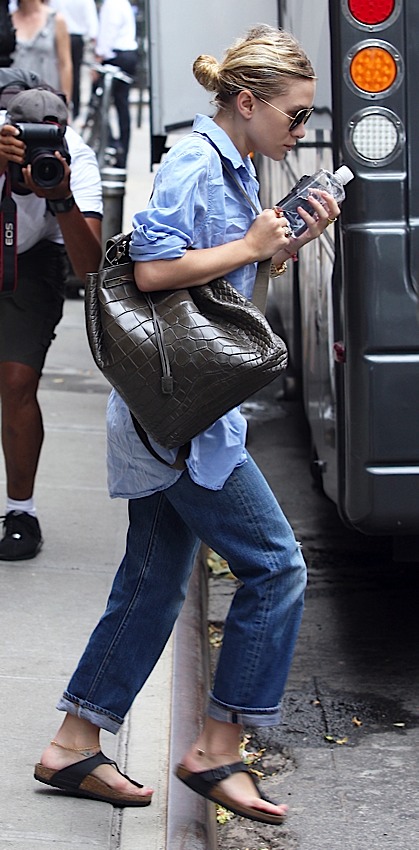 In fact, Ashley's a big fan of all of The Row's alligator bag. Here she is with the infamous $33,000 The Row Alligator Backpack in grey, which has sadly sold out. (Yes, even at that price point.) You can shop Net-a-Porter's full selection of The Row bags here.
17 / 19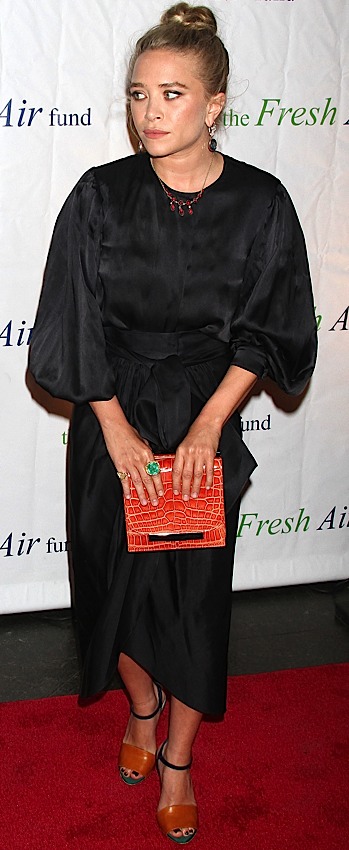 Just to prove my point further, here's Mary-Kate carrying The Row Alligator Shoulder Bag on the red carpet. The python version can be had for $5100 via Net-a-Porter.
18 / 19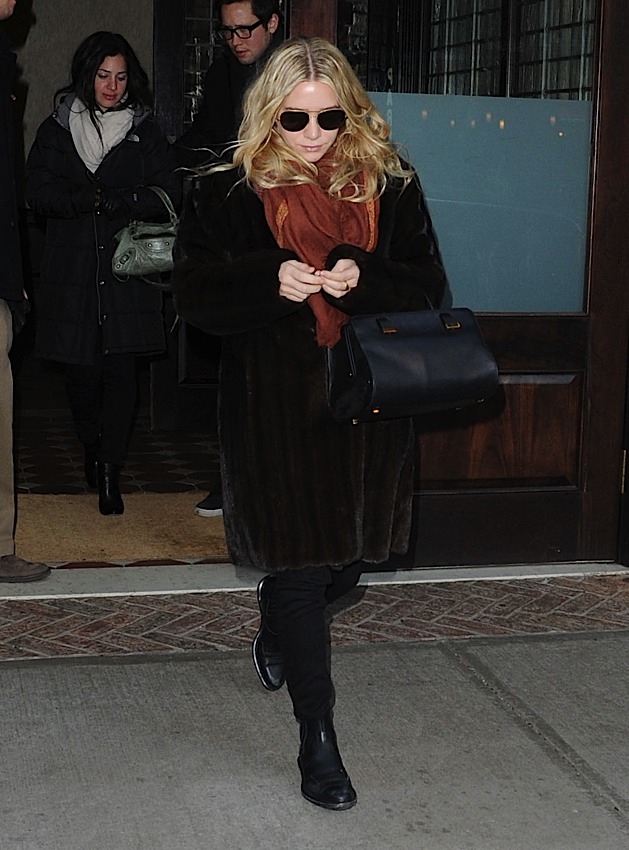 Sometimes, if properly motivated, Ashley will carry one of the brand's bags in regular ol' leather. For instance, The Row Doctor's Bag. You can buy it for $4750 via Barneys.
19 / 19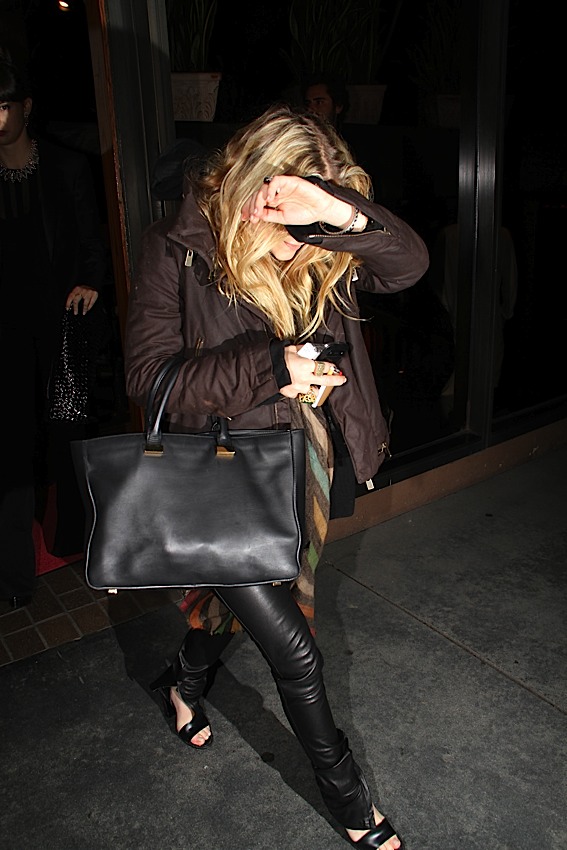 And last but not least, The Row Day Luxe Leather Tote, which is $5400 via Barneys. All of a sudden, I want one quite badly, if only because it will make me ever so slightly more similar to the Olsens.