You may have heard that Kylie and Kendall Jenner have recently released a new sci-fi novel. I was going to say that they "wrote" it, but that seems like it would be a generous description of their relationship to the book. Instead, we'd like to spend a little time talking about something that the Jenner girls have a more obvious expertise in: designer handbags. Both of the youngest sisters in the Kardashian-Jenner clan take after their older sisters when it comes to a love for Celine, Givenchy and especially Balenciaga.
1 / 27
---
If you don't like to look at Balenciaga bags, turn back now.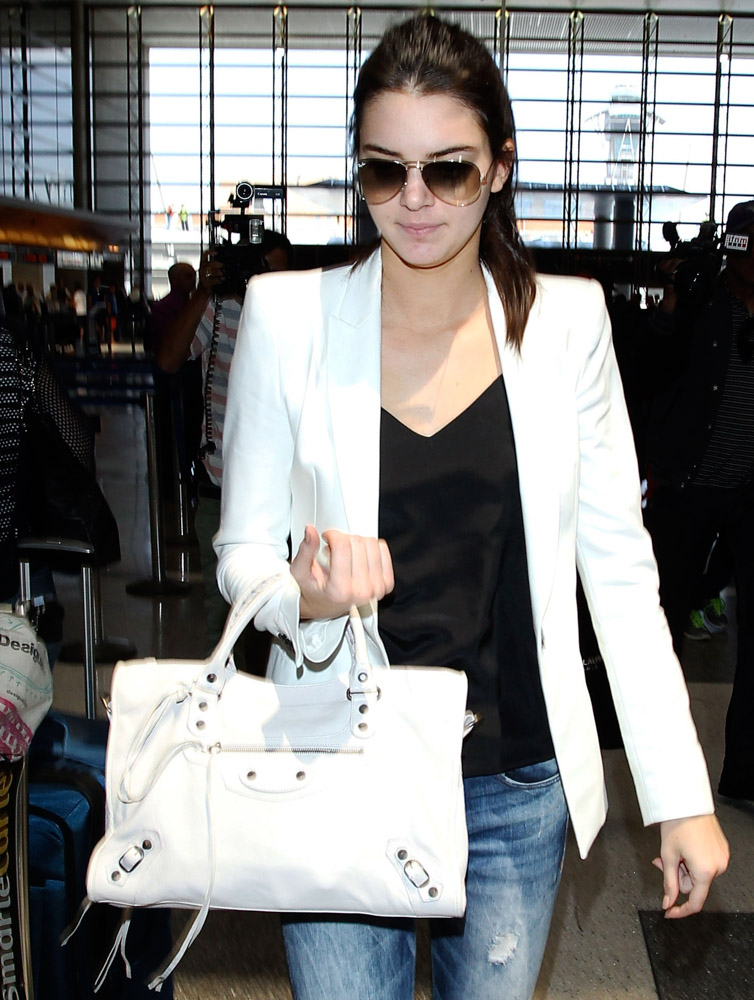 2 / 27
---
I wasn't kidding.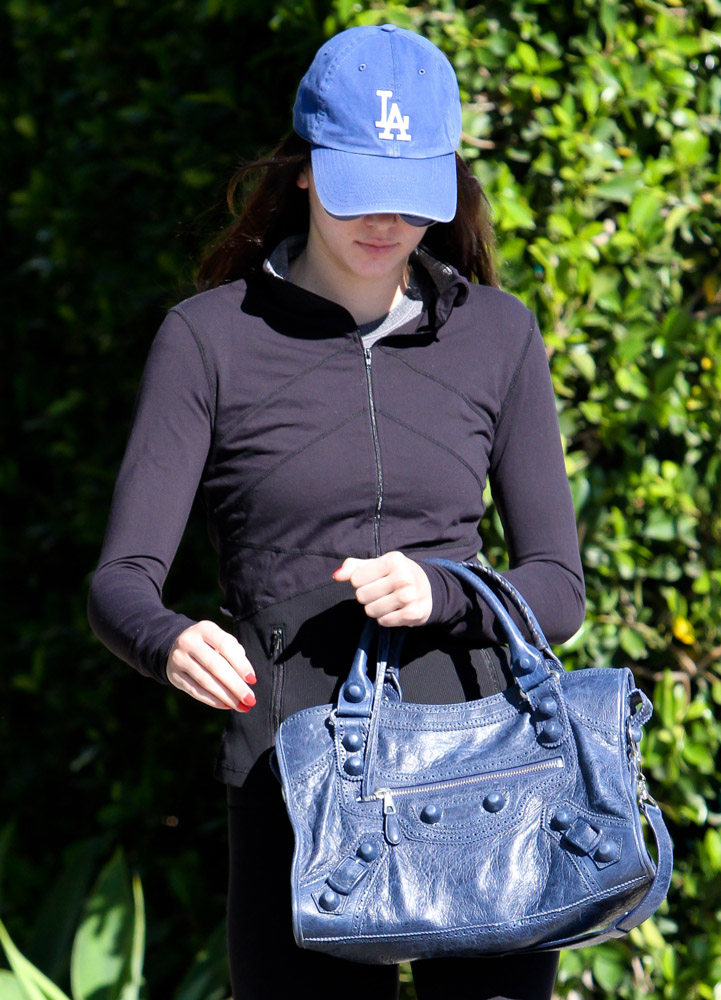 3 / 27
---
Kendall's also a big fan of her Lucrezia, but nothing has logged more time on her arm than her Balenciaga bags.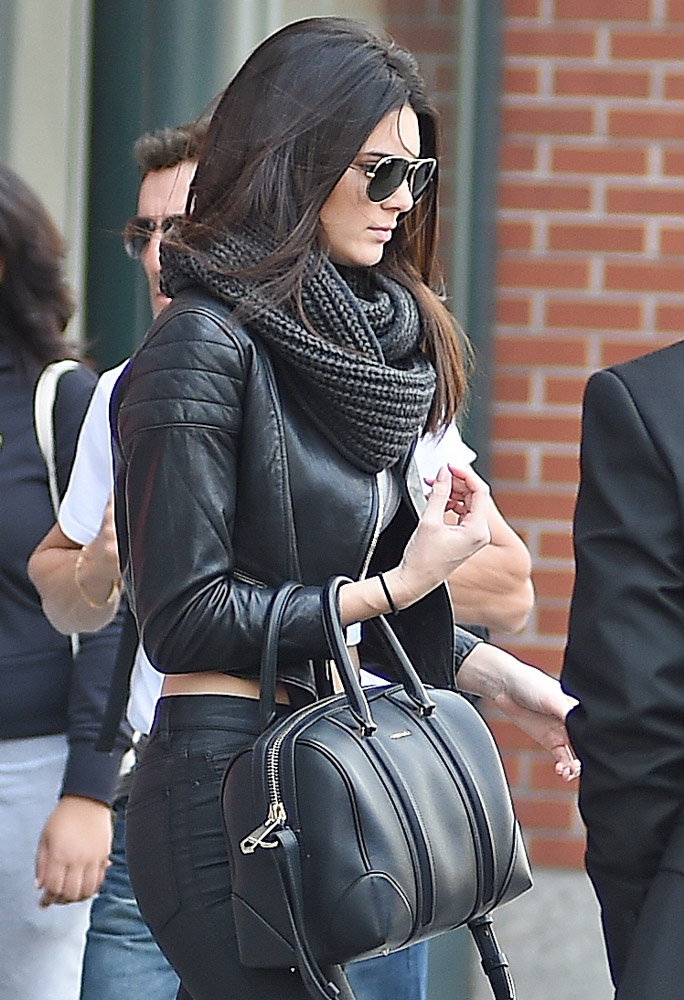 4 / 27
---
Kendall and Kylie overlap in certain places in their bag collections, like right here, but I'm pretty sure they're not sharing. It is not the Kardashian way.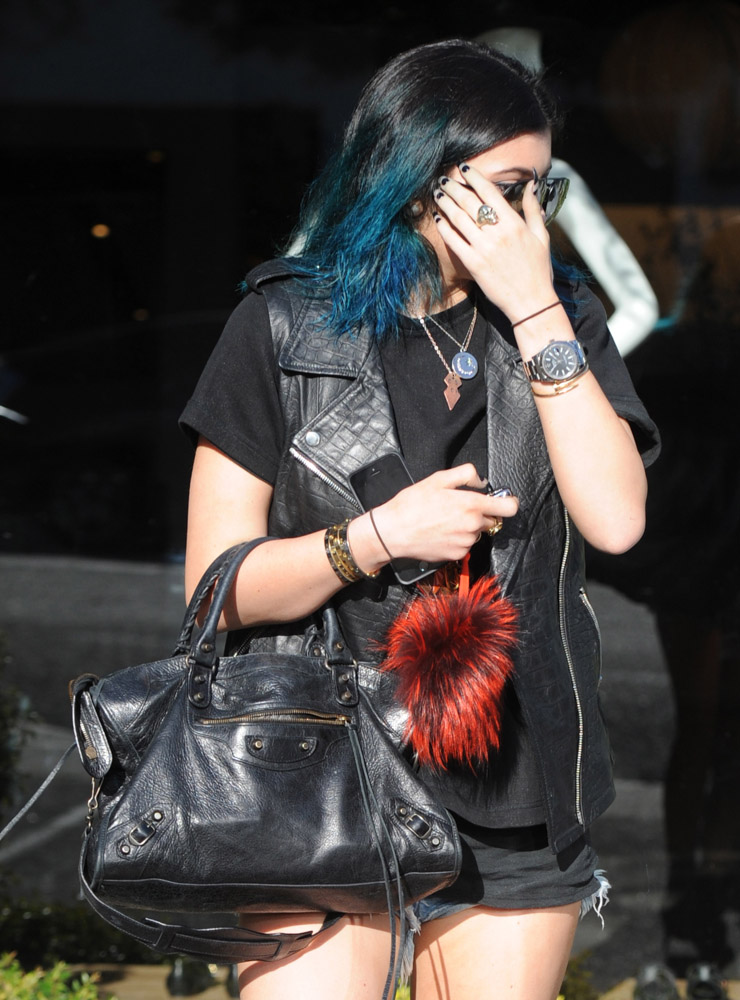 5 / 27
---
You guys are going to have to fill in the rest of this yourselves, I'm leaving early and going to the beach.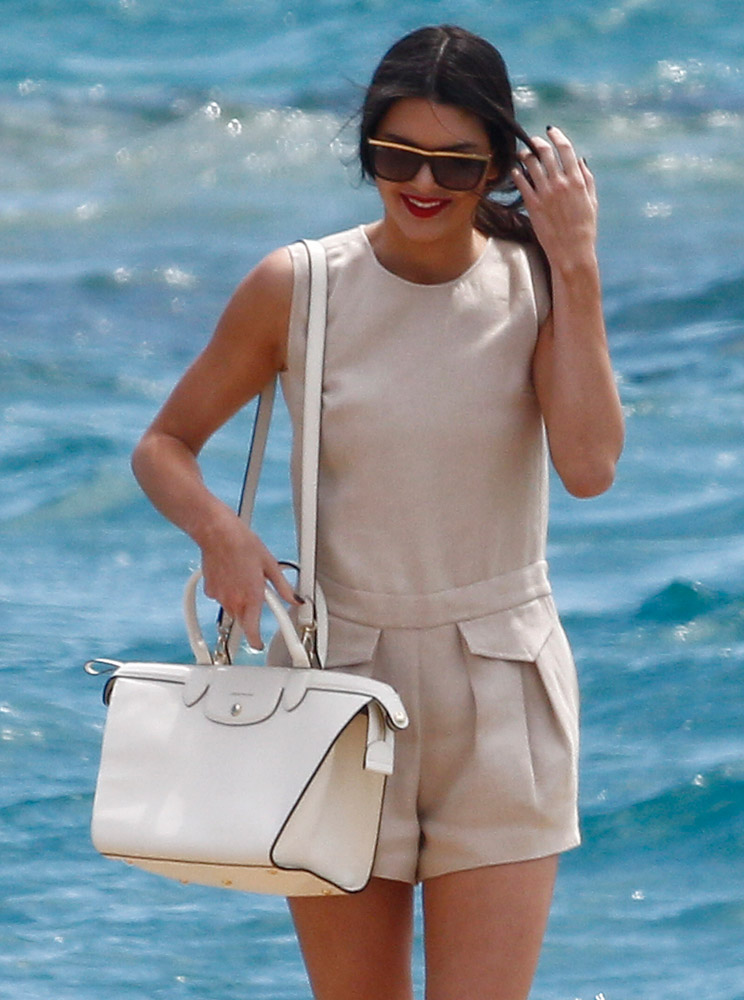 6 / 27
---
Hermes Jige Clutch
Just like Kim has recently, Kendall tends toward simple bags in black or white. Maybe Kanye's gotten to her, too.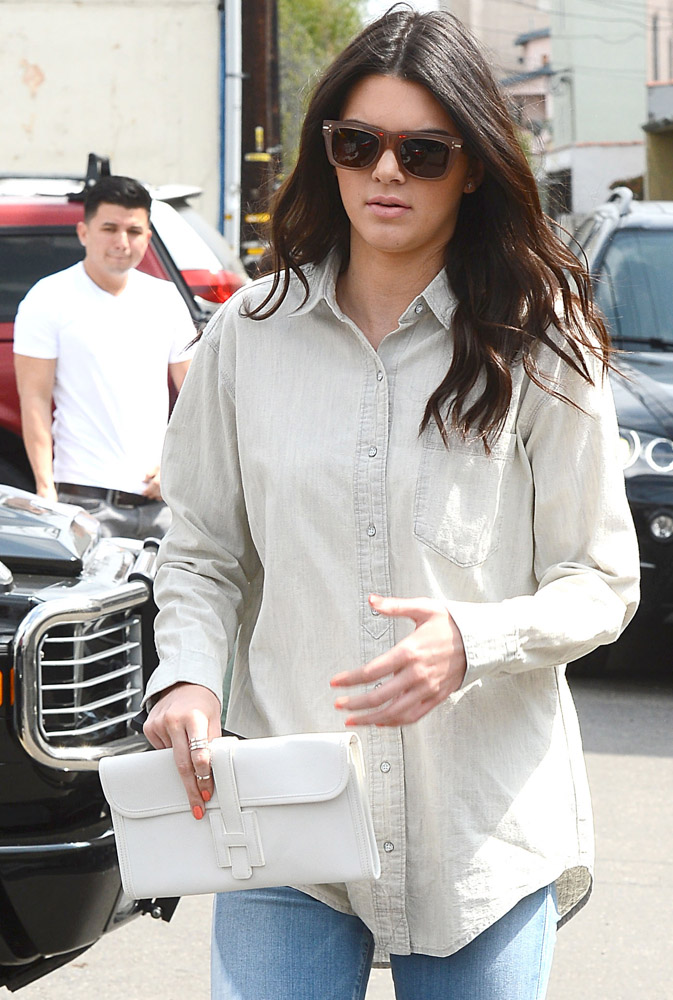 7 / 27
---
That's Kylie back there, but the most notable thing about this image is how perfectly head-sized this bag is.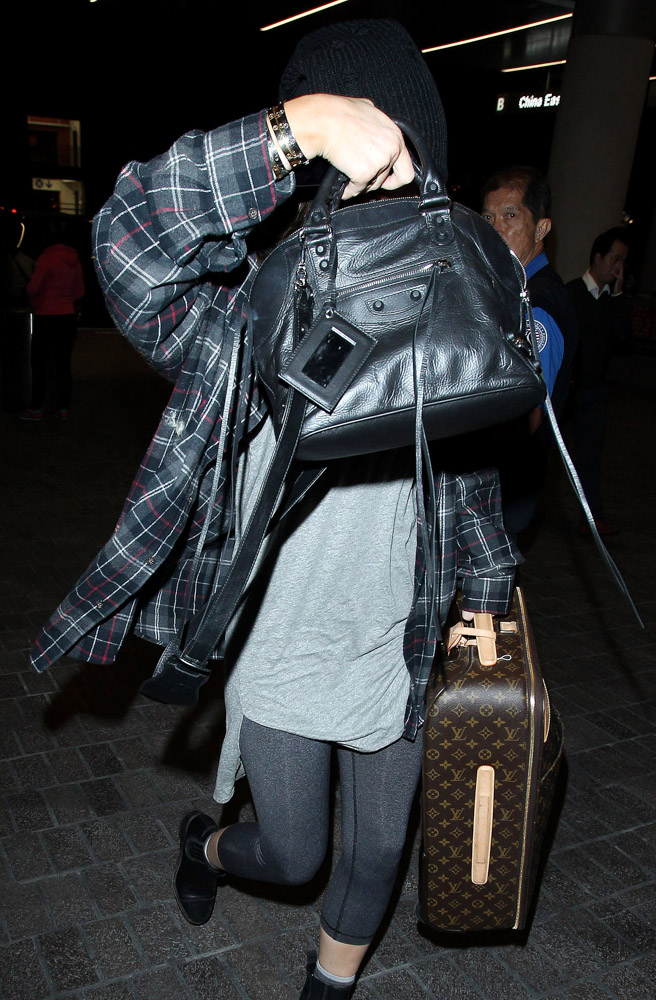 8 / 27
---
Celine Nano Luggage Tote
This little bag is another place where Kendall and Kylie overlap, which we'll prove shortly. Kendall's leather is textured, though, while Kylie's is smooth.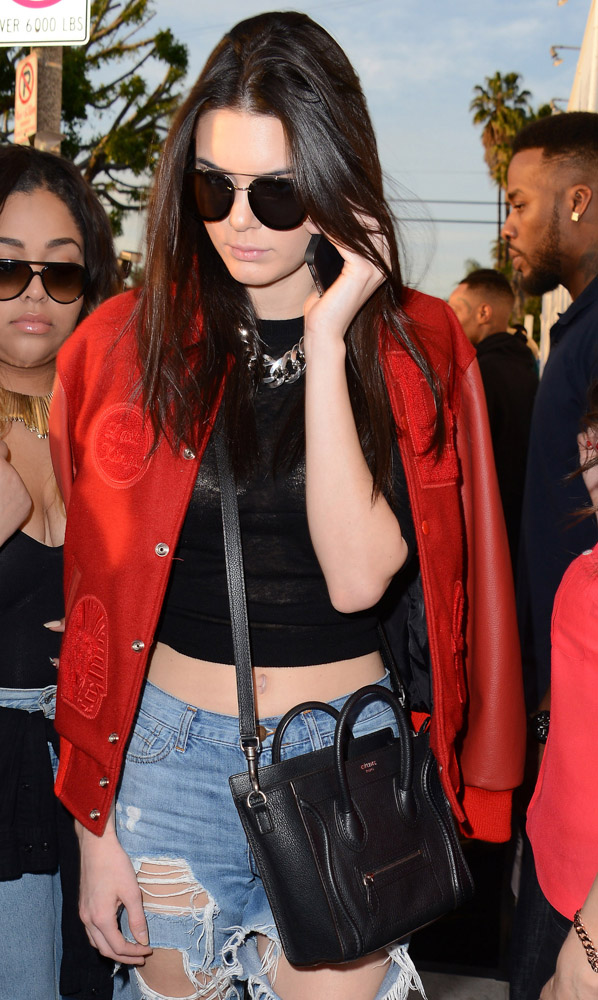 9 / 27
---
With how close the Kardashian-Jenners are to Givenchy, it's surprising that the two littlest sisters don't carry the brand's bags more frequently (or with more variety).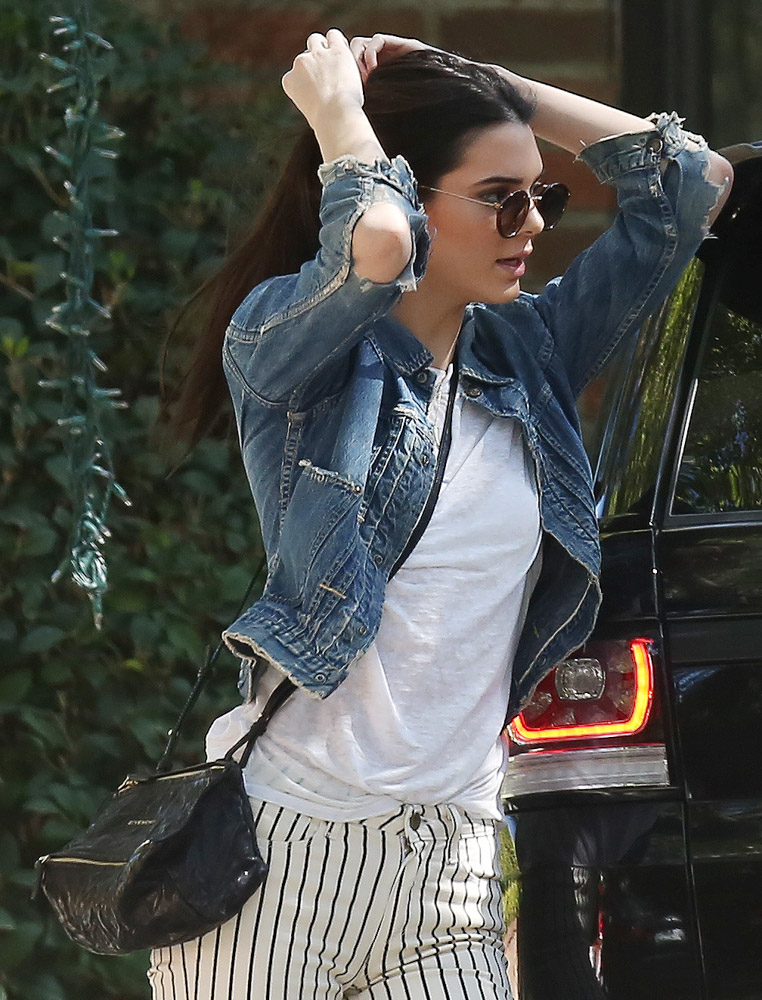 10 / 27
---
Chanel Vintage Camera Bag
None of the Kardashian-Jenners are big on vintage, but I'm pretty sure that this little bag wasn't made recently.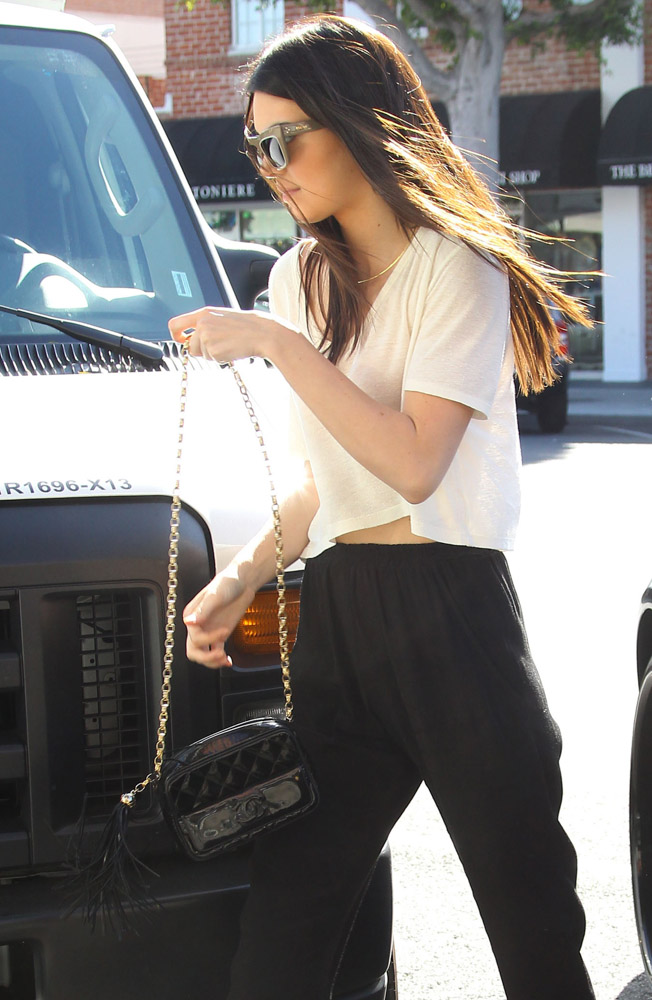 11 / 27
---
Chanel Classic Flap Tote
This bag, on the other hand, is definitely contemporary Karl.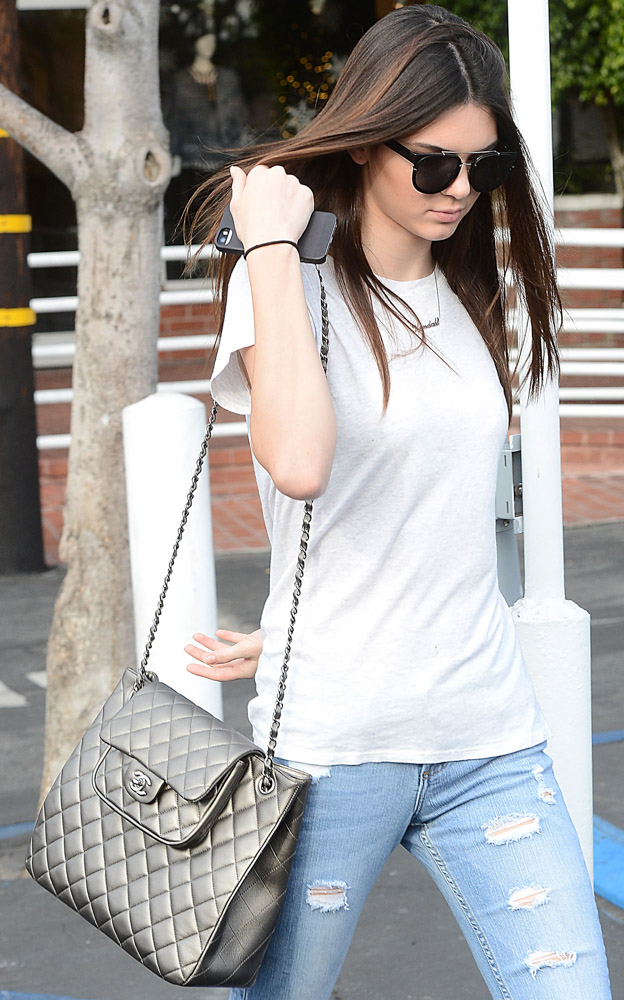 12 / 27
---
We could post endless photos of Kylie and her black City Bag, but this one (and the previous one) will do for today.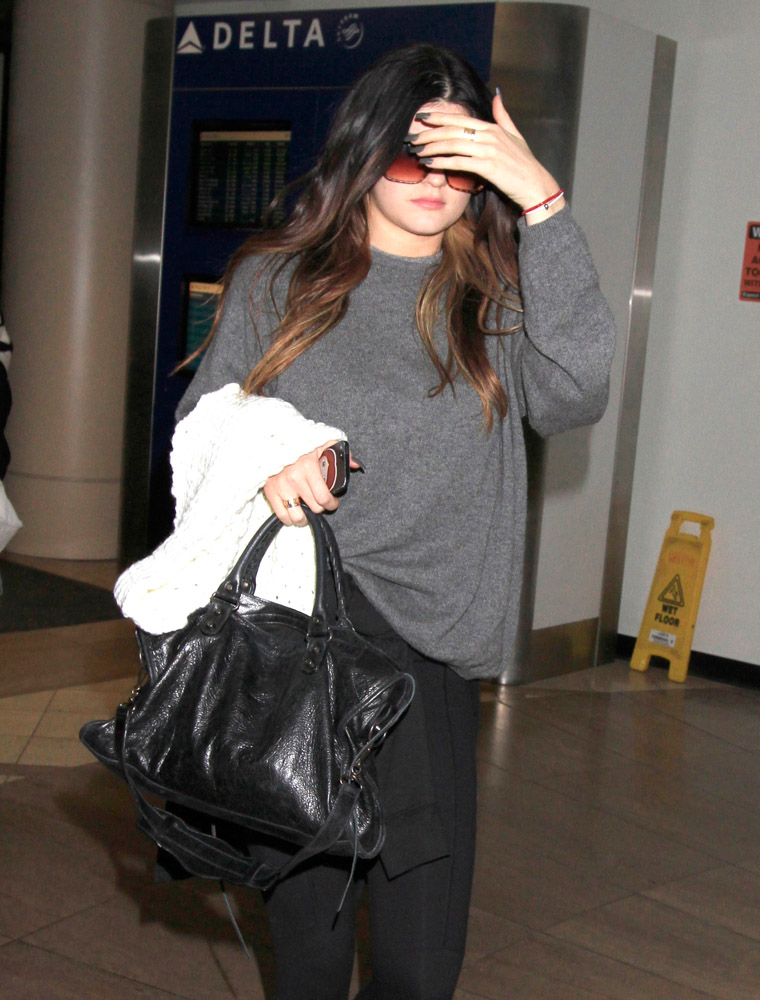 13 / 27
---
Rarely, very rarely, the sisters branch out to one of Balenciaga's famous brights.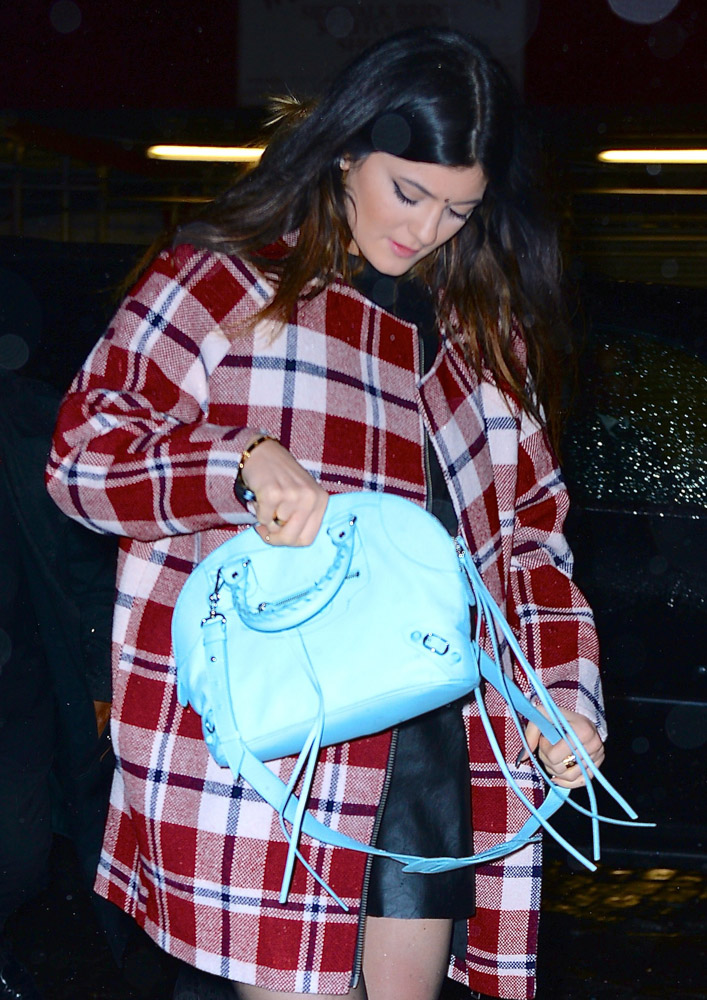 14 / 27
---
Another spot of overlap, as you can see.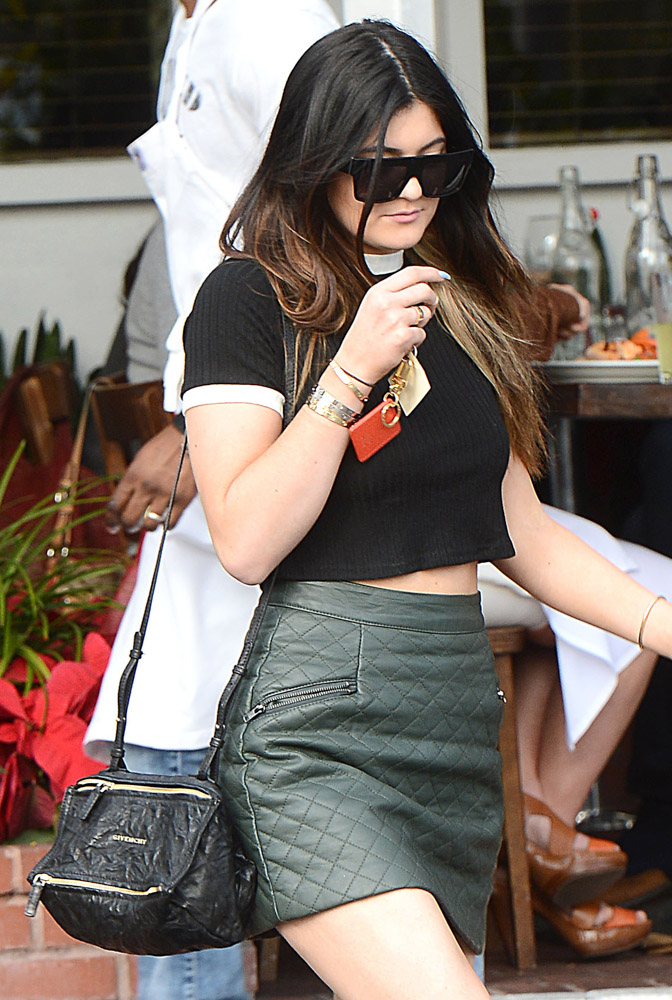 15 / 27
---
Kendall looks so much like her older sisters in this picture. Can you identify her clutch?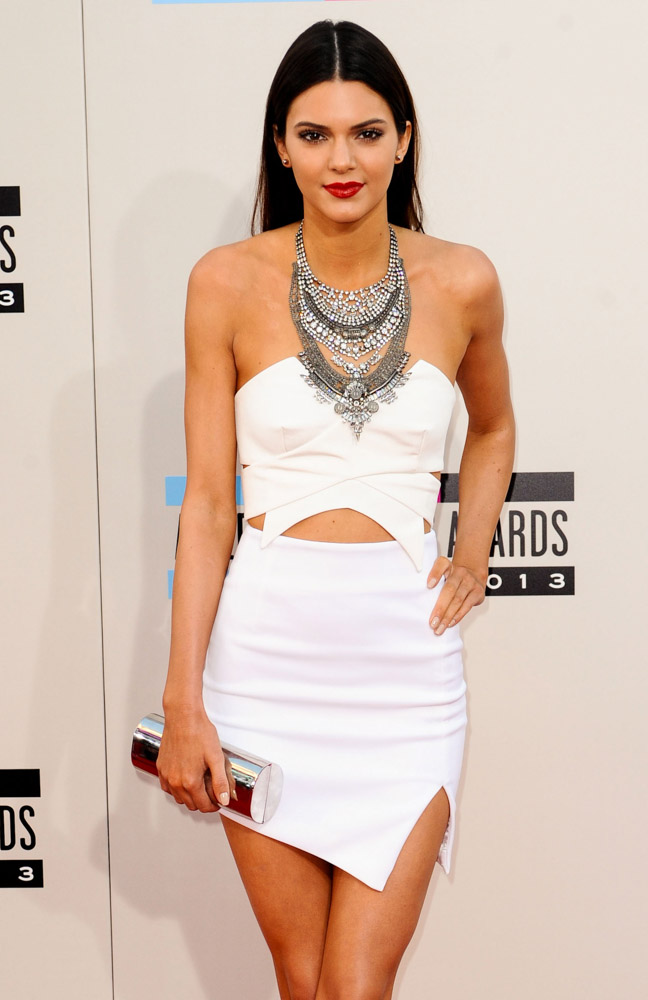 16 / 27
---
Under normal circumstances, we wouldn't count "beige" as a color departure, but I think there's been ample evidence so far that this situation is an exception.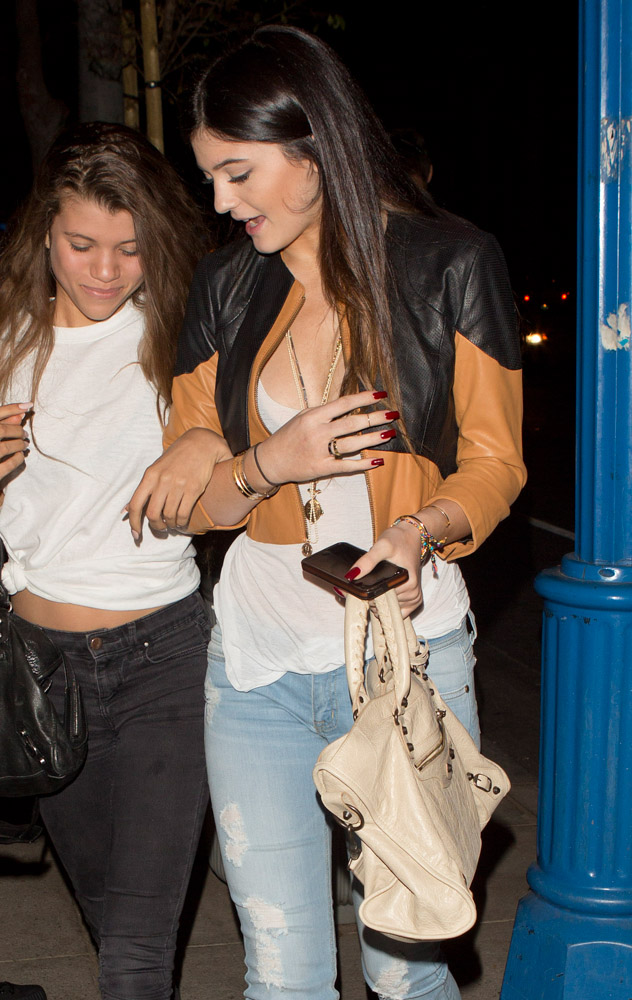 17 / 27
---
Gratuitous Great Dane puppy picture.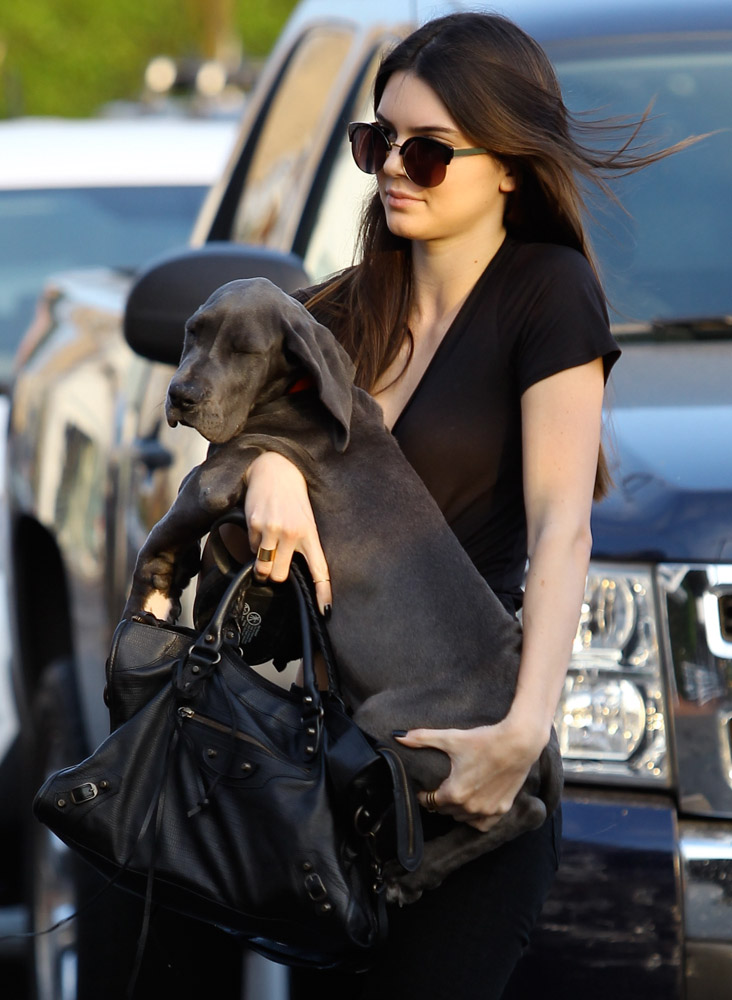 18 / 27
---
Chanel Metiers d'Art Wallet on Chain Bag
Where Kylie seems to diverge from her older sister's tastes the most is her appreciation for the Chanel WOC.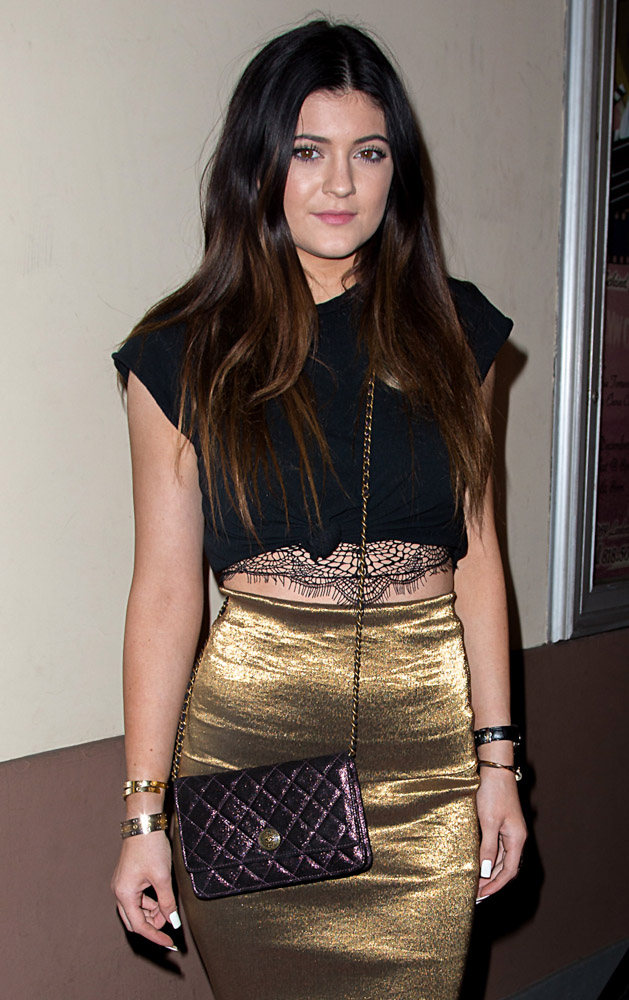 19 / 27
---
Chanel Wallet on Chain Bag
This bag is the perfect little shopping buddy, and shopping is an activity at which the Kardashian-Jenners excel.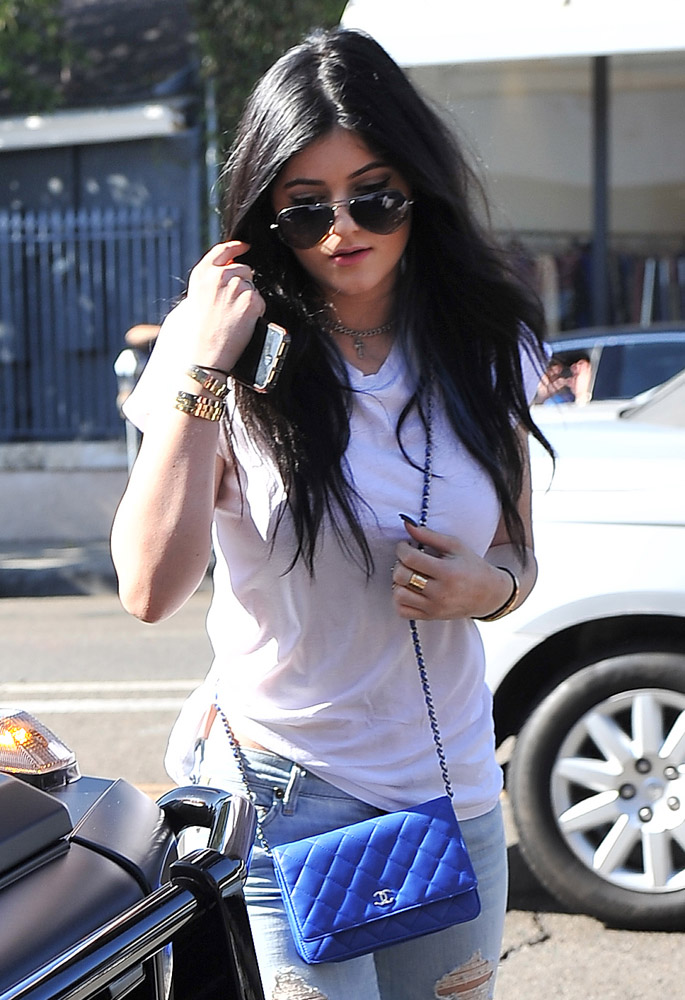 20 / 27
---
This City bag differs from all the ones we've seen so far in that it is lizard-embossed, if you look closely.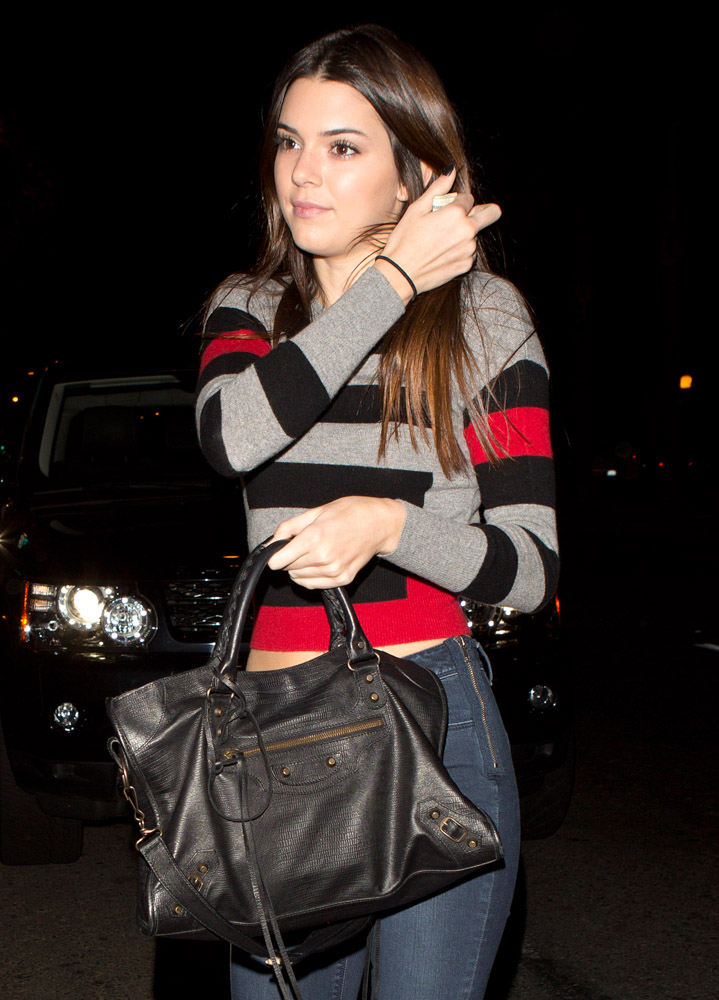 21 / 27
---
If ever there were an appropriate person to carry an expensive studded backpack, it's 16-year-old Kylie.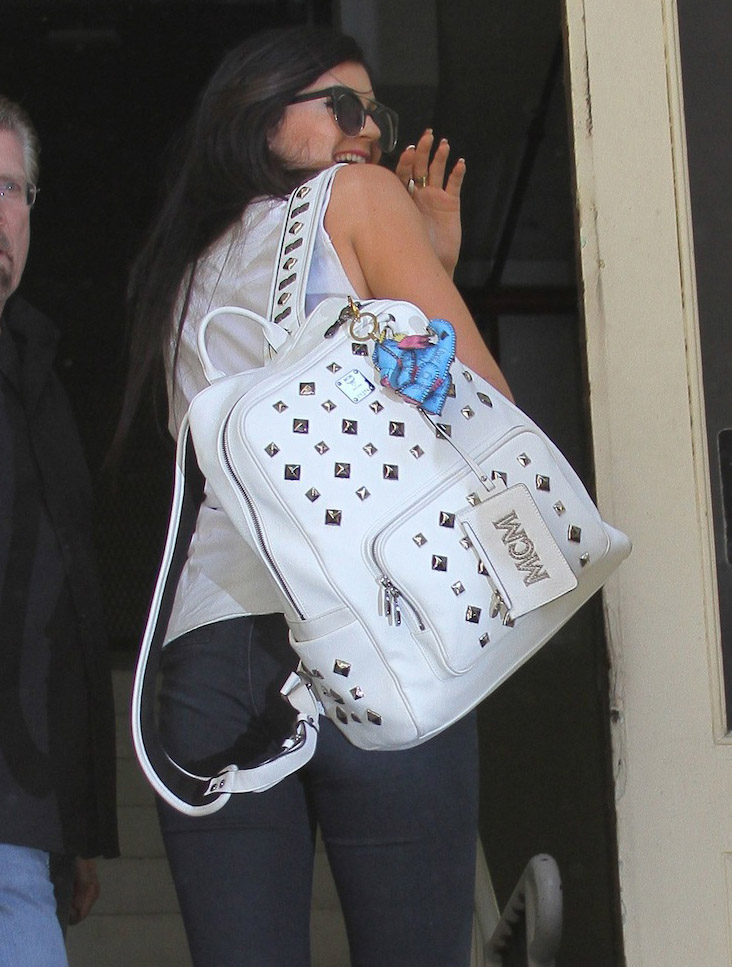 22 / 27
---
Celine Nano Luggage Tote
She looks pretty appropriate with a Celine bag too, though.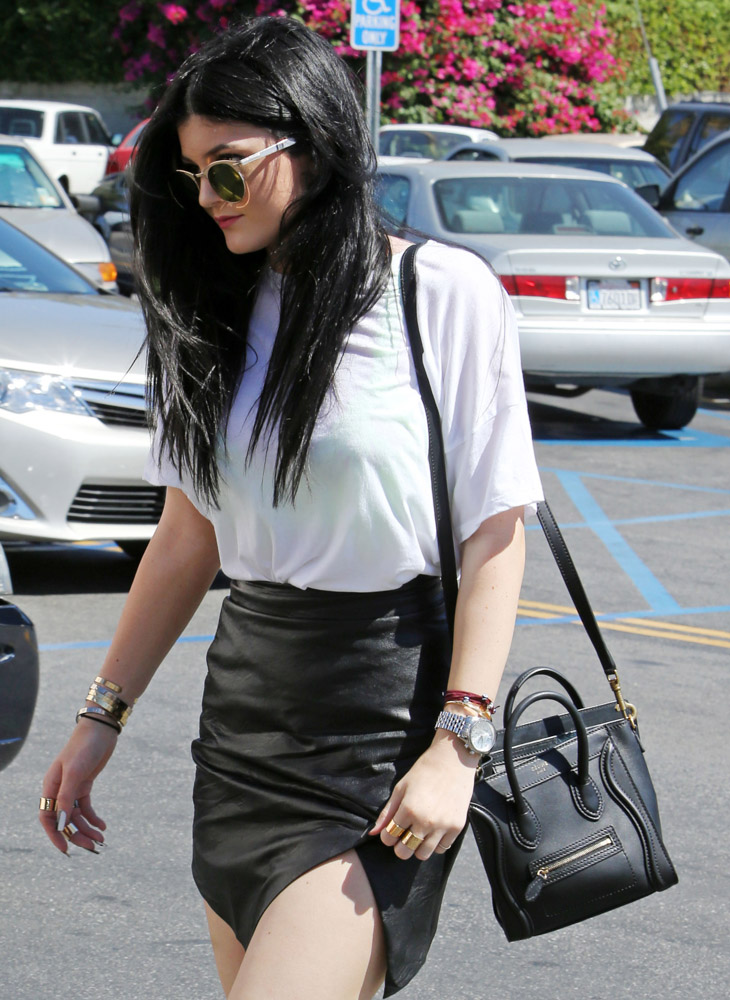 23 / 27
---
Celine Tricolor Luggage Tote
I feel like we all went through a version of this stage as teenagers. We just didn't have fancy bags.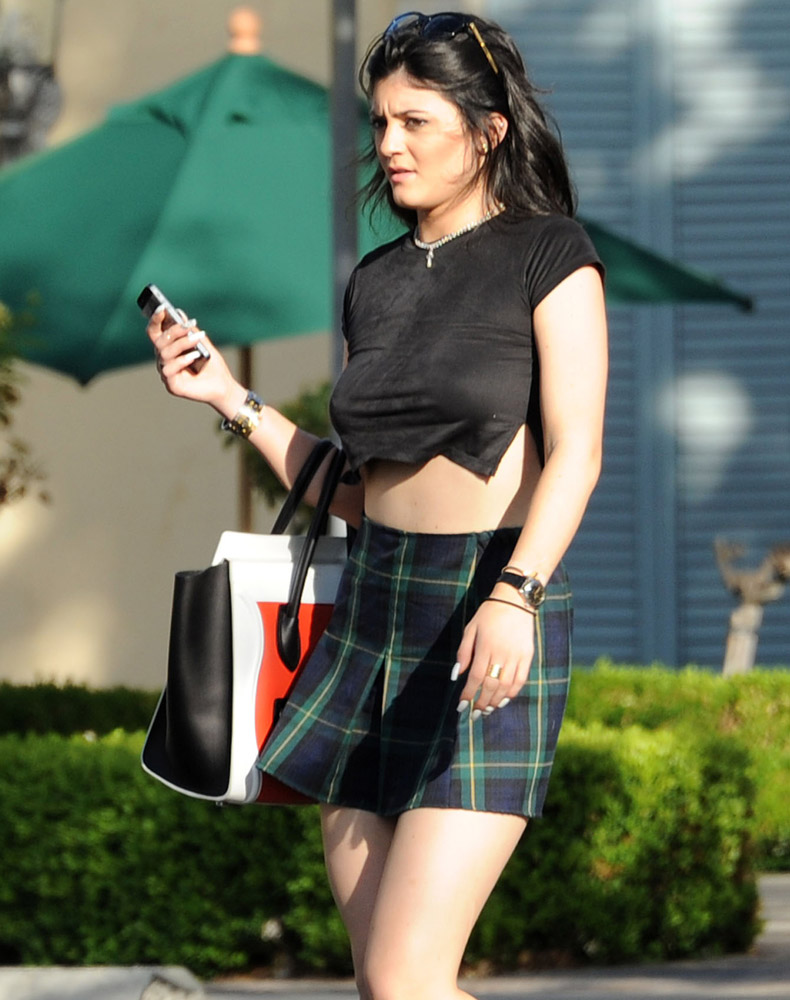 24 / 27
---
Celine Tricolor Luggage Tote
Kendall has her own take on the tricolor Luggage.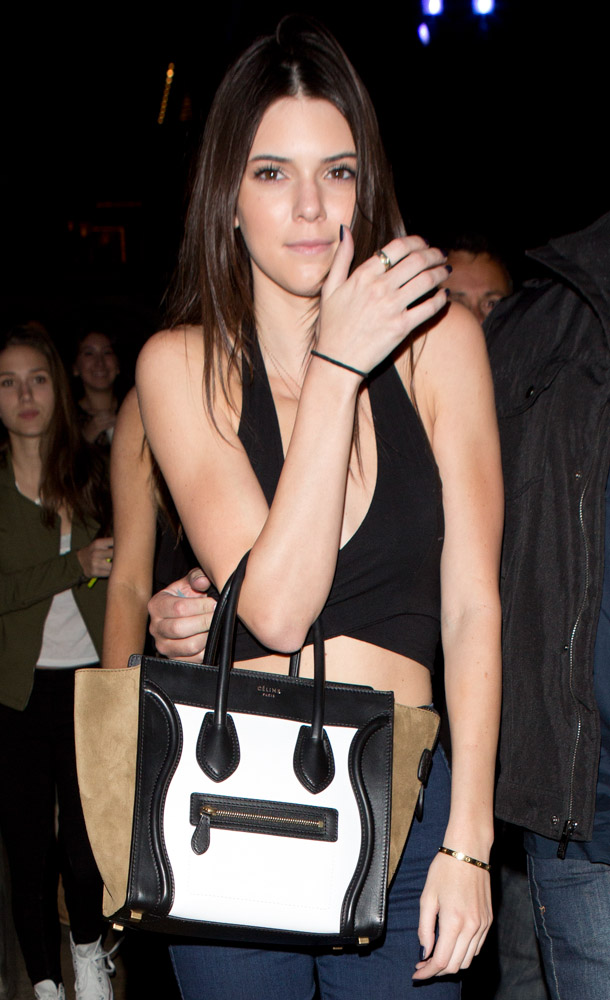 25 / 27
---
Twelfth St. by Cynthia Vincent Alanis Bag
This is the only somewhat reasonably priced bag we found in either sister's collections.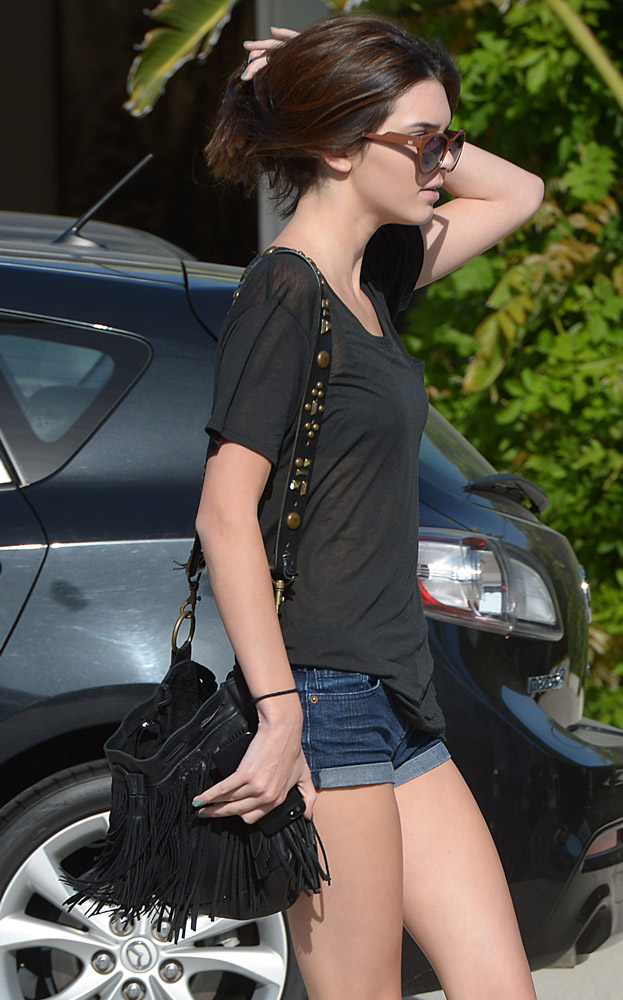 26 / 27
---
Celine Luggage Tote
Another dose of black thanks to baby-faced Kylie.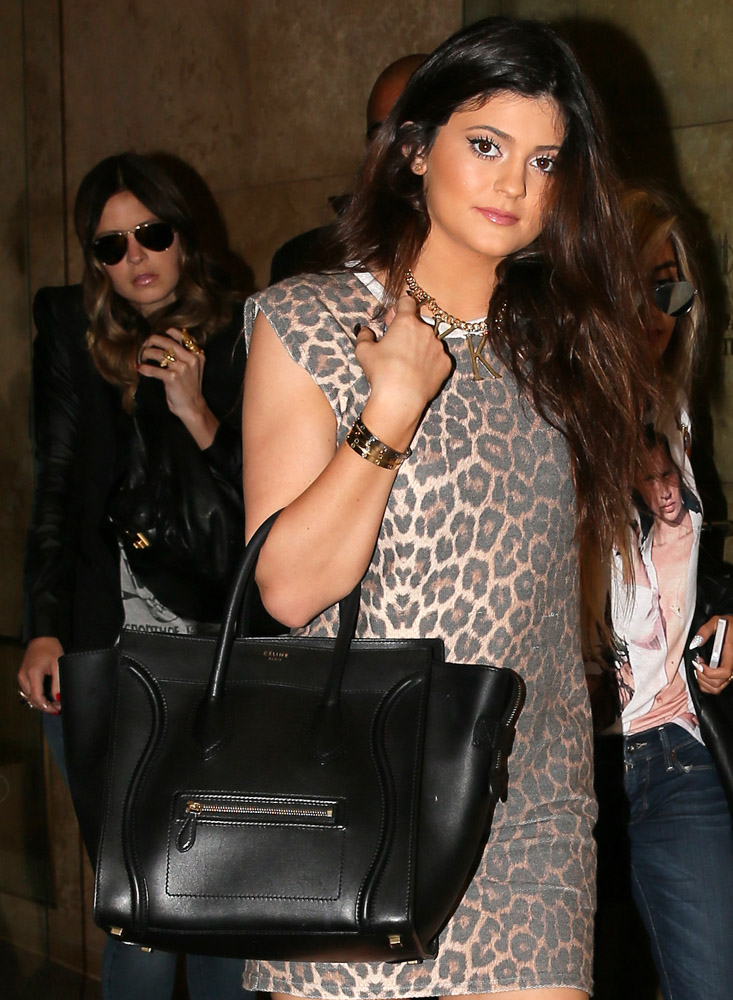 27 / 27
---
Louis Vuitton Travel Bag
The Kardashian-Jenners spend a huge amount of time in airports, so they have their travel game on lock. If you know the name of this particular model, let us know in the comments.