Our first celeb bag round-up of the week features a LOT of basic black bags, but thankfully there are enough exciting new reiterations of some of your old favorites to whet any bag lover's metaphorical appetite. And there are appearances by Duchess Kate AND Miley Cyrus, which is reason enough to click through, really. No, sadly they were not photographed hanging out together. Dare to dream.
1 / 8
Here's Ali Larter, shopping in Beverly Hills with an understated, two-tone Nina Ricca Marché Tote. This bag has been around for a couple years now, and it's managed to maintain a subdued yet steady current of popularity with celebs.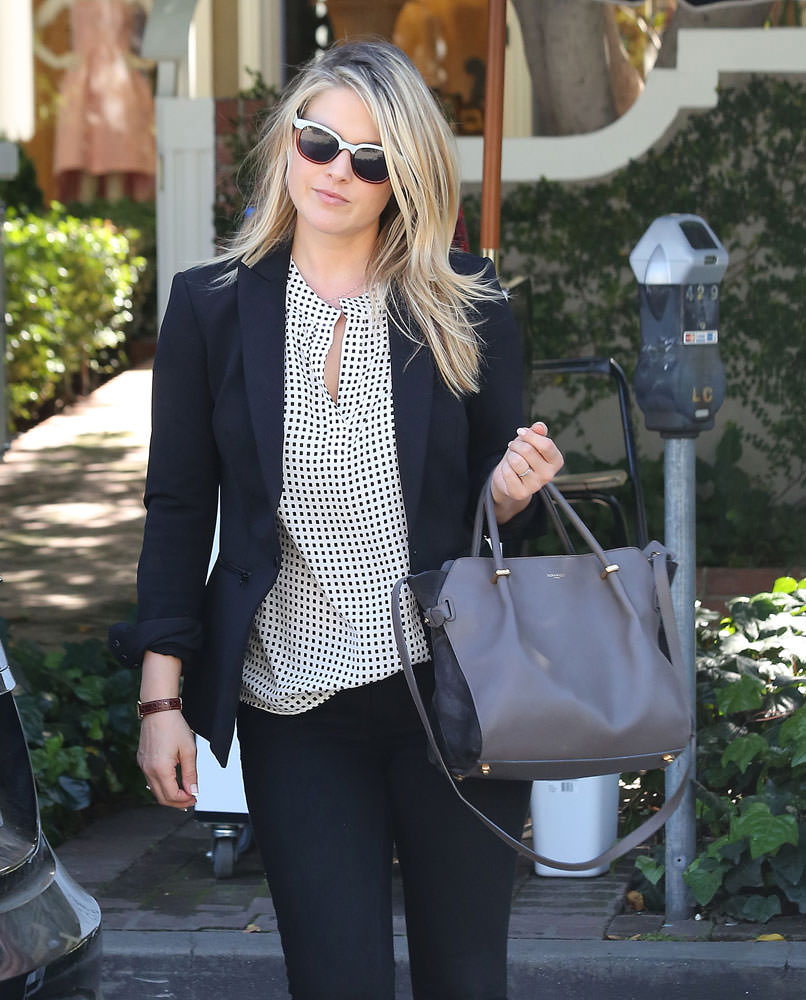 2 / 8
Ashley Tisdale also did a little shopping in Beverly Hills over the weekend. Her bag of choice is an extremely sexy snakeskin Givenchy Antigona with contrasting red snakeskin side panels.
3 / 8
Chrissy Teigen
Chanel Vintage Classic Flap Bag
Ashley and Chrissy Teigen clearly have similar instincts when it comes to hats. (Chrissy is also extremely partial to overly distressed denim.) Here's Chrissy, out and about with husband John Legend in NYC, carrying a vintage Chanel Flap Bag.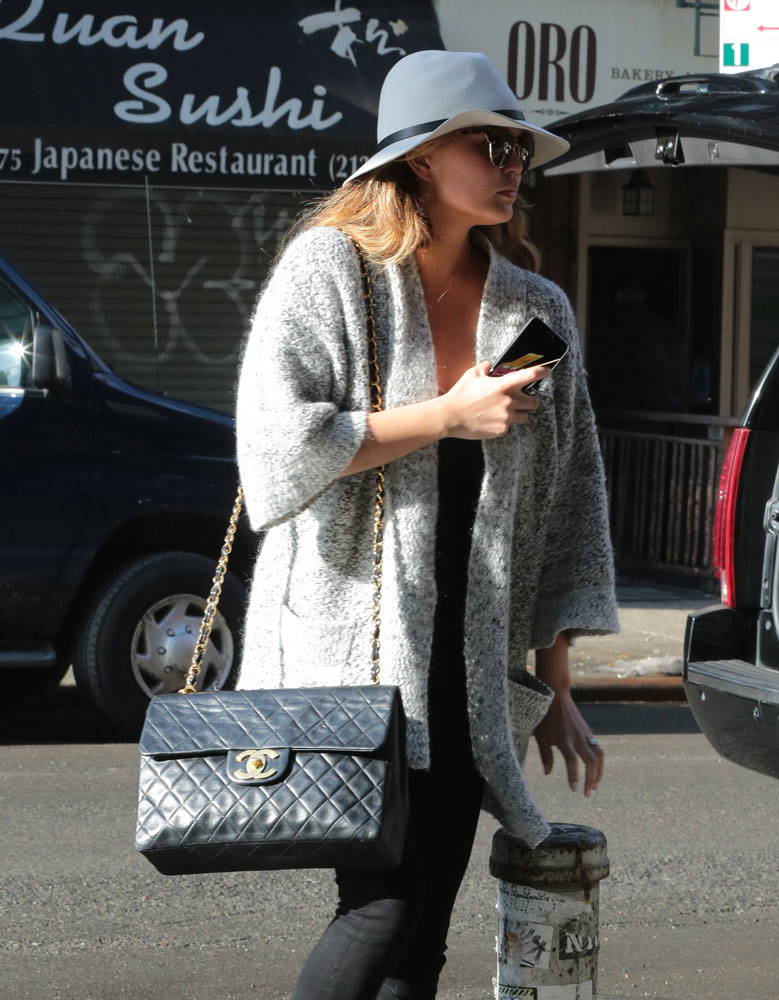 4 / 8
Catherine, Duchess of Cambridge
Mulberry Bayswater Clutch
$850 via Mulberry
Here's Duchess Kate, paying a visit to the coastal town of Margate in North Kent, which apparently has a hot, up-and-coming arts scene. Kate's carrying a demure Mulberry clutch.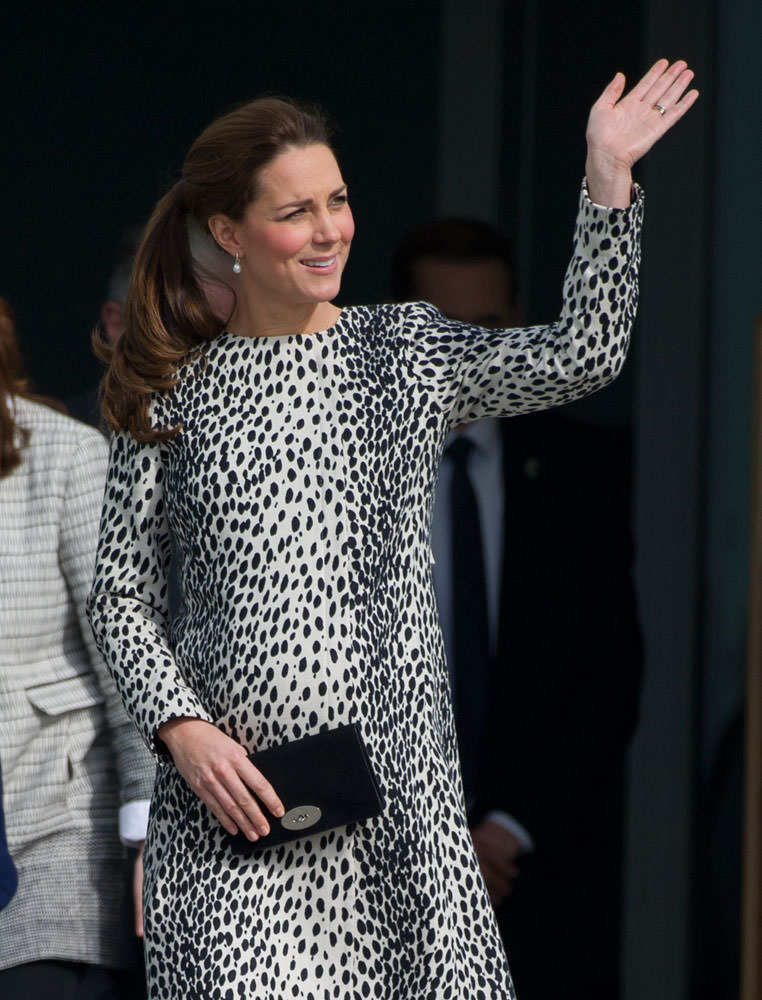 5 / 8
Jessica Simpson
Dolce & Gabbana Miss Sicily Bag
$2,195 via Saks
Jessica Simpson was spotted leaving her hotel in NYC with her husband and a floral Miss Sicily. Jessica looks downright elegant here, in a "Golden Age of Hollywood" sort of way. I've noticed the Miss Sicily often has that effect on celebs.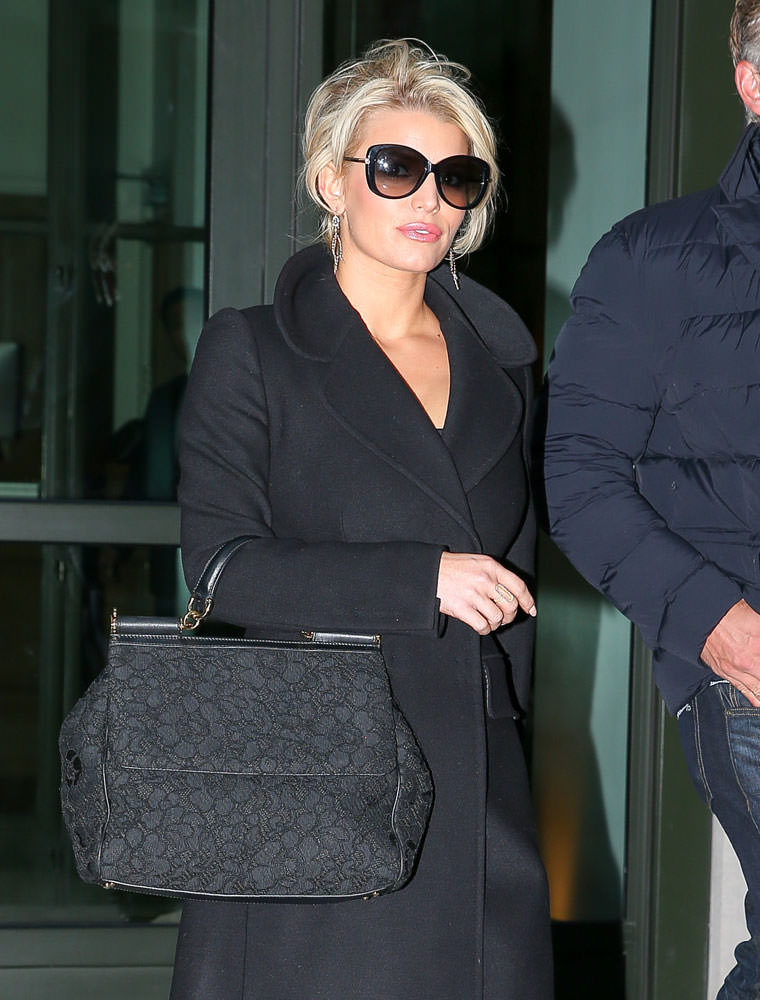 6 / 8
Here's Miley Cyrus, carrying a very Miley Cyrus-appropriate Saint Laurent bag as she heads into lunch at The Butcher's Daughter in NYC. I feel like Miley has been keeping a low profile recently, so I'm glad to see her out Miley-ing it up, Miley-style, once again.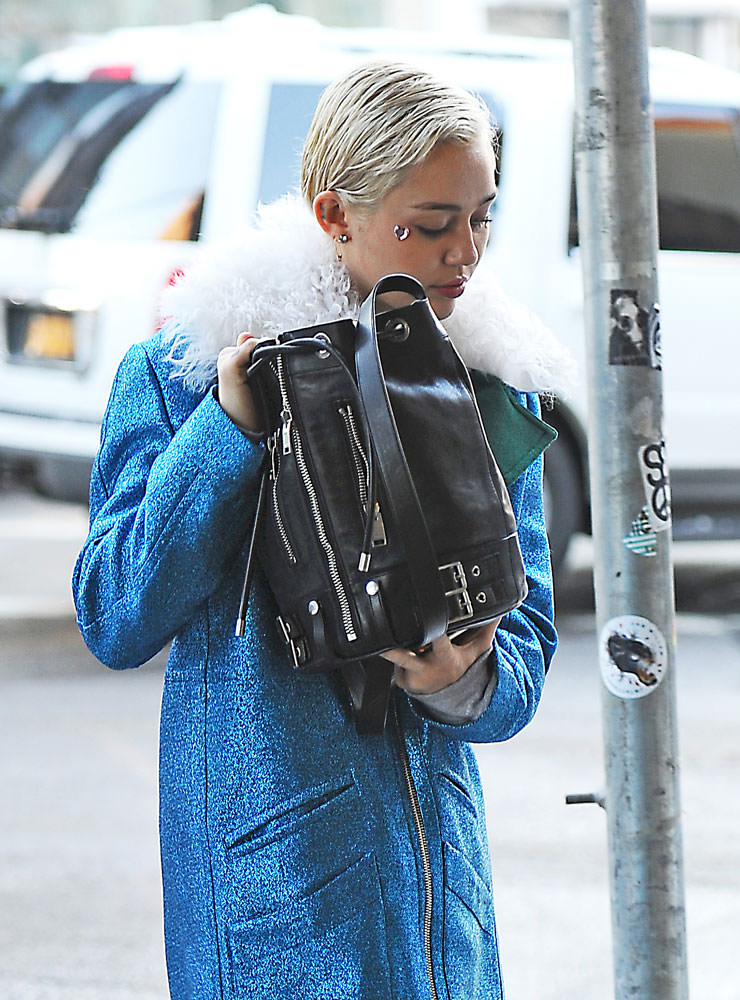 7 / 8
Sharon Osbourne
Chanel Shopper Tote
Back in Beverly Hills, celebrities would not stop shopping. Celebrities are shopping in Beverly Hills in perpetuity. Here's Sharon Osbourne, stepping out of Barneys with one of her many, many Chanels. (No, seriously. She owns so many Chanel bags.)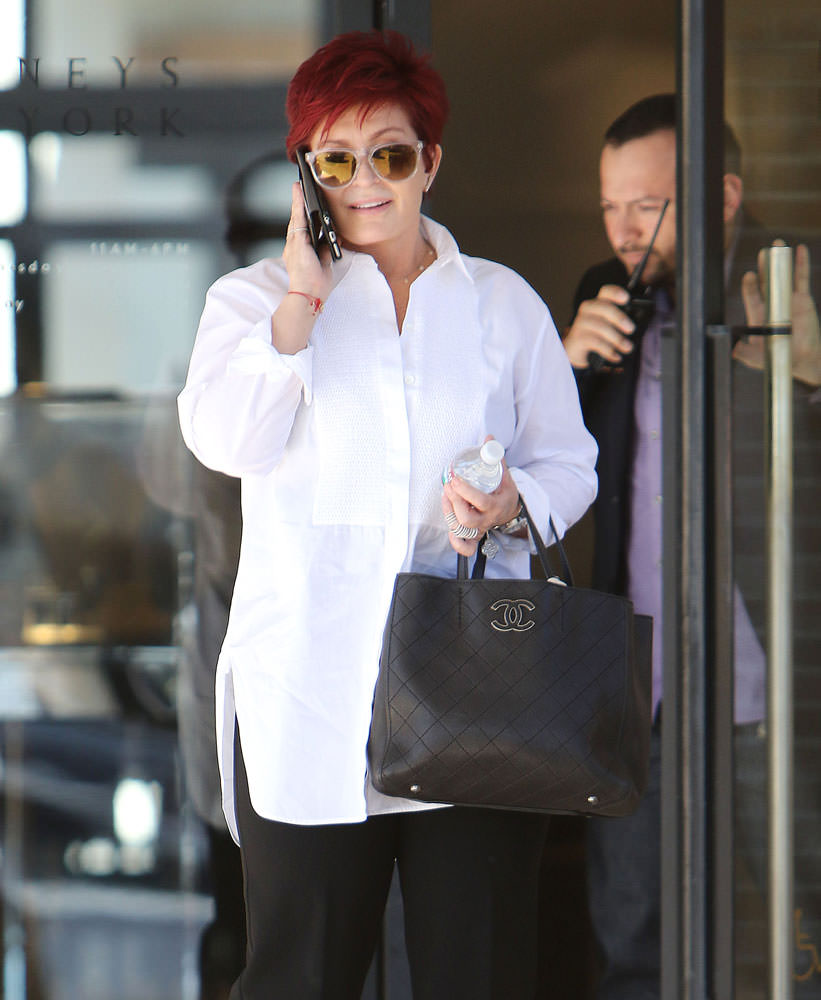 8 / 8
Vanessa Hudgens
Céline Luggage Tote
We'll round out this edition with Vanessa Hudgens and her gorgeous tan-yellow Celine Luggage Tote with black handles. Apparently Vanessa is currently starring in a play on Broadway, which is a fun thing for film and TV actresses to do when they don't have to worry about money and want some acting cred.