Better late than never, right? We got wrapped up in National Handbag Day festivities that took up much of our attention for the past week, but that doesn't mean we forgot about all the beautiful bags women carried while going to and from the shows at Paris Fashion Week Spring 2017. Au contraire!
Below, take a look at the best of the best bags, on the arms of some of the world's biggest celebrities and most influential fashion industry luminaries. If this can't get you through Thursday, we don't know what could.
1 / 20
Alicia Vikander
Louis Vuitton Top Handle Bag
Michelle Williams
Louis Vuitton Petite Malle Bag
Let's get started with a double dose of Louis Vuitton.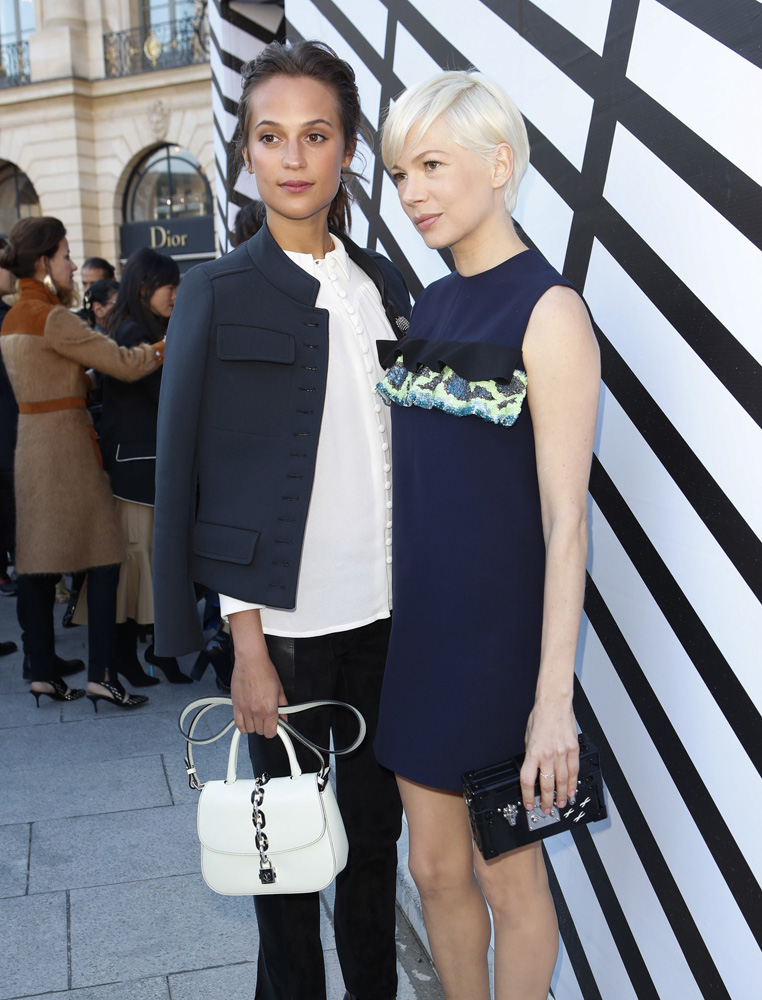 2 / 20
The former first lady of France carrying Chanel to the Chanel show is Peak Paris Fashion Week.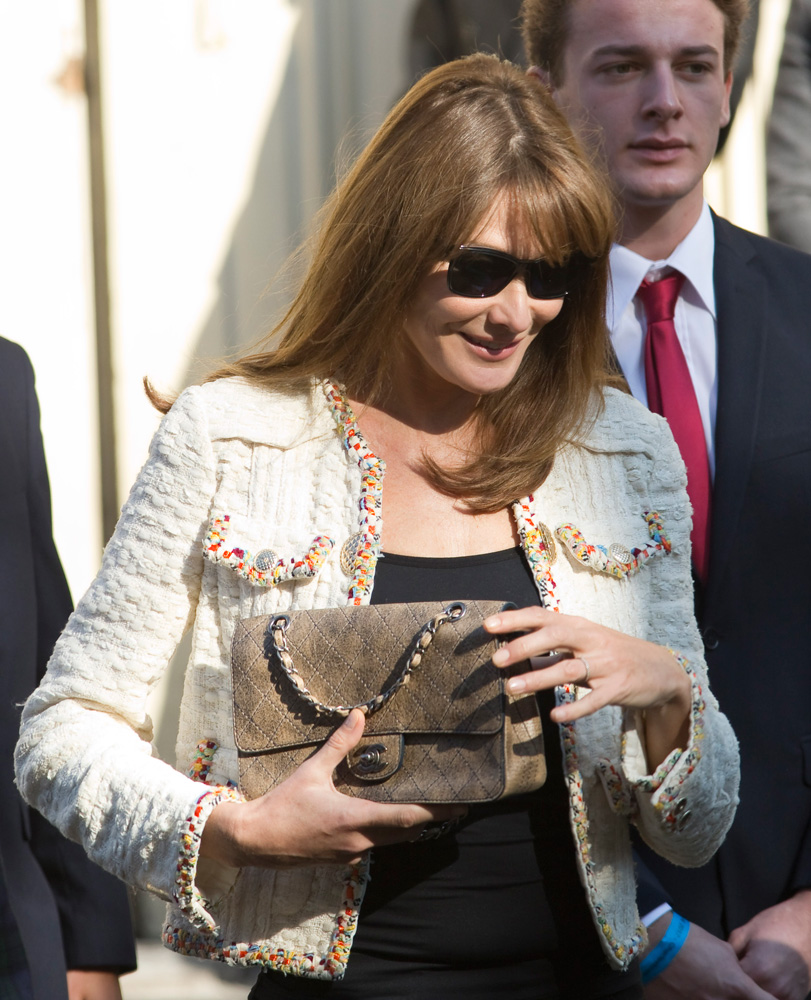 3 / 20
Actually maybe this is Peak Paris Fashion Week?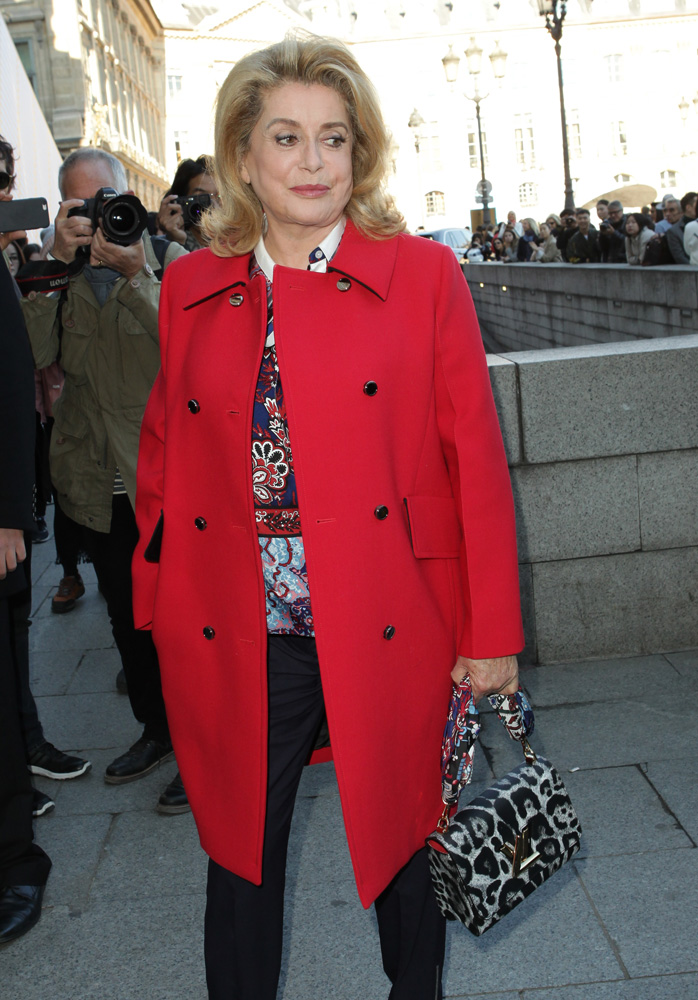 4 / 20
Pulling off a floral pantsuit takes some gravitas, but hey, it's Diane Kruger.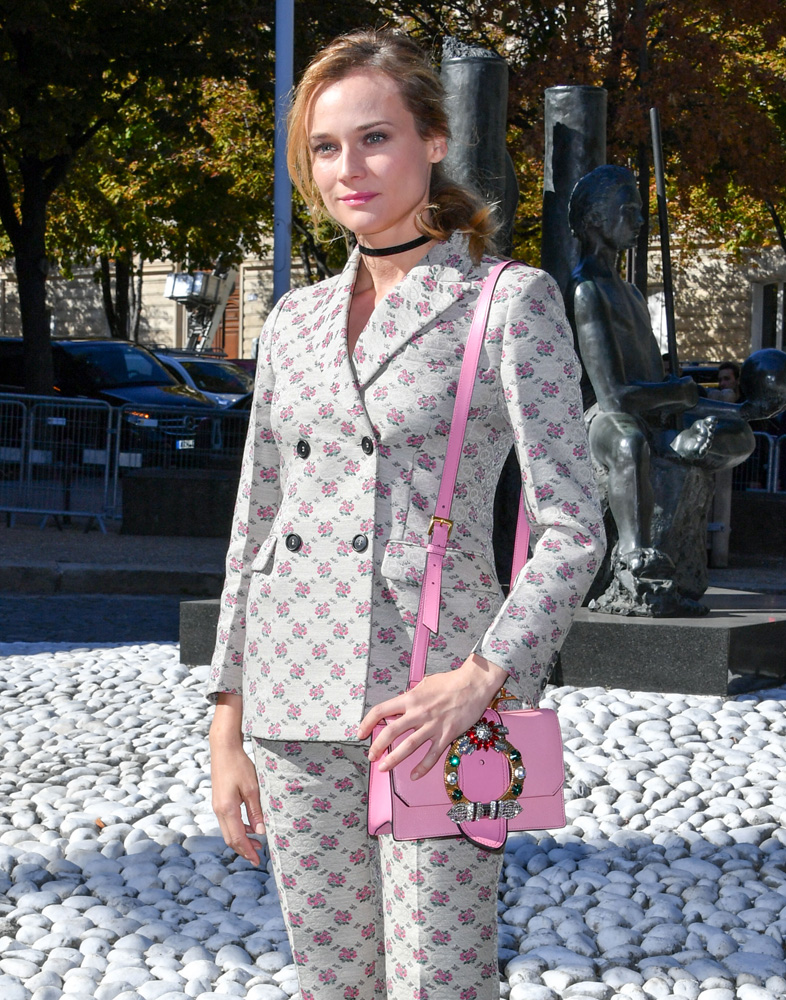 5 / 20
Chloé has the whole "artfully oversized" thing down pat.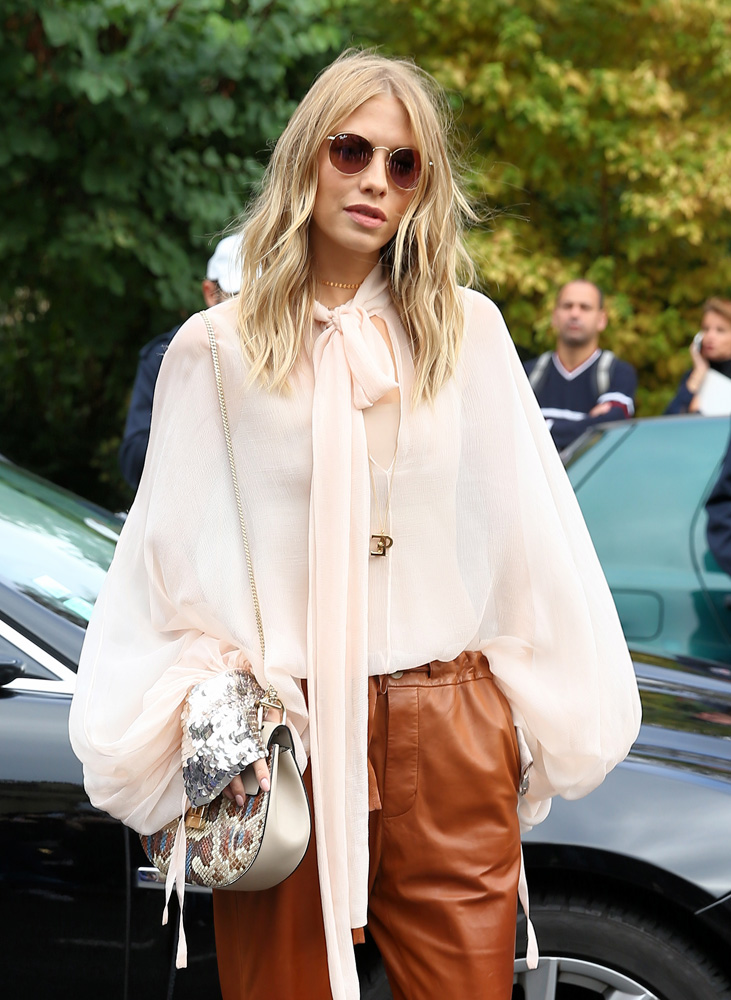 6 / 20
Frances Bean Cobain
Givenchy Horizon Bag
$23,000 via Barneys
High-end brands are so determined to find all the fashionable children of famous people that I'm surprised this is the first time we've seen Frances Bean at a fashion show. (She also attended Chanel, again with mom in tow.)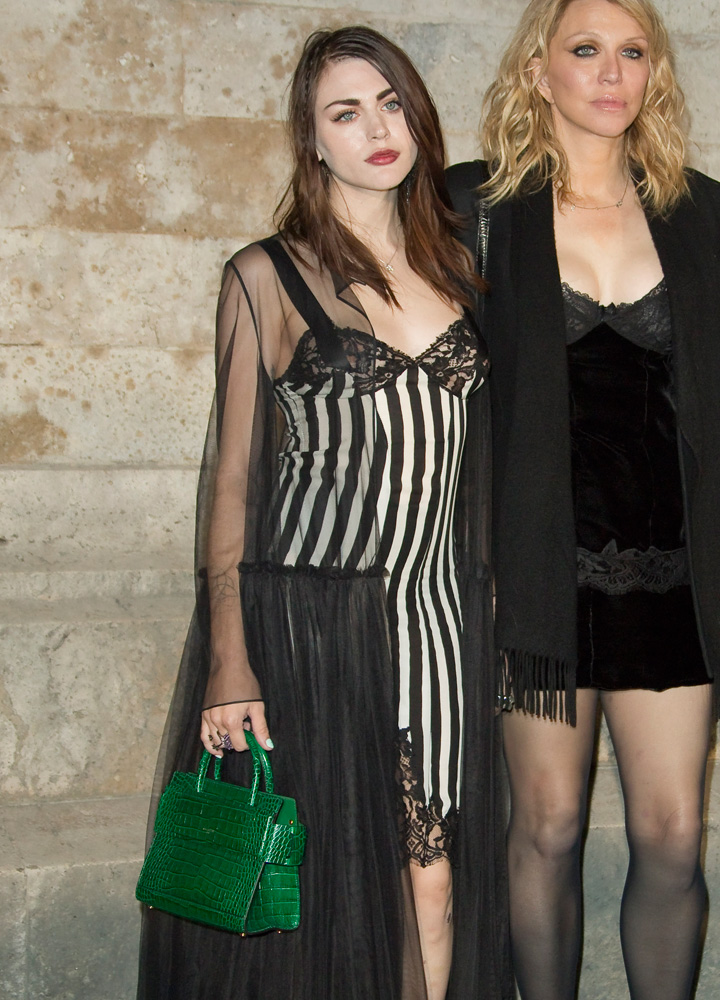 7 / 20
Jessica Alba's daughters are in elementary school but it feels like it'll be two years, max, before the eldest shows up next to a runway.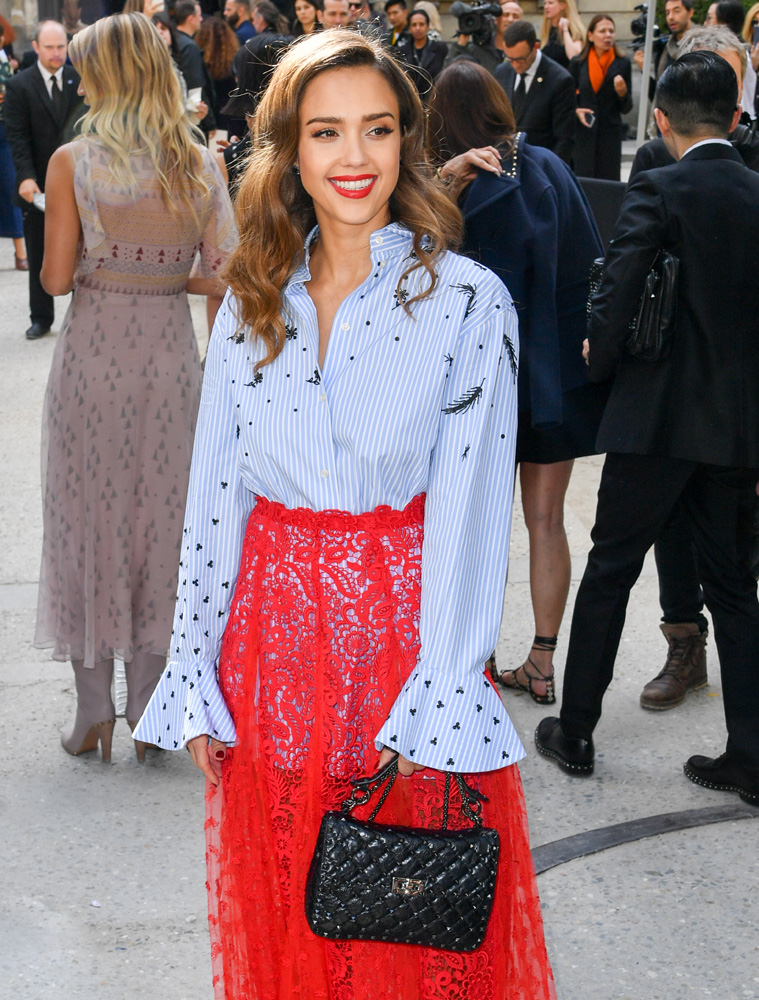 8 / 20
Karlie Kloss
Dior Diorama Bag
This logo flocking is Dior's way of getting into the big velvet bag trend.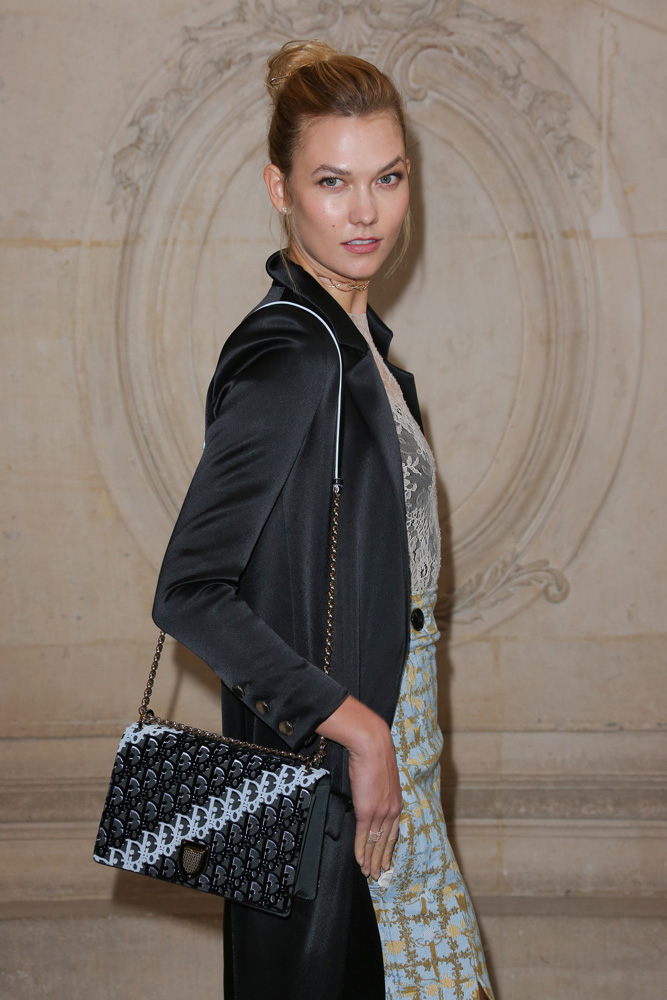 9 / 20
If you're not familiar with Kate, you should be: she's arguably the most powerful stylist in the world.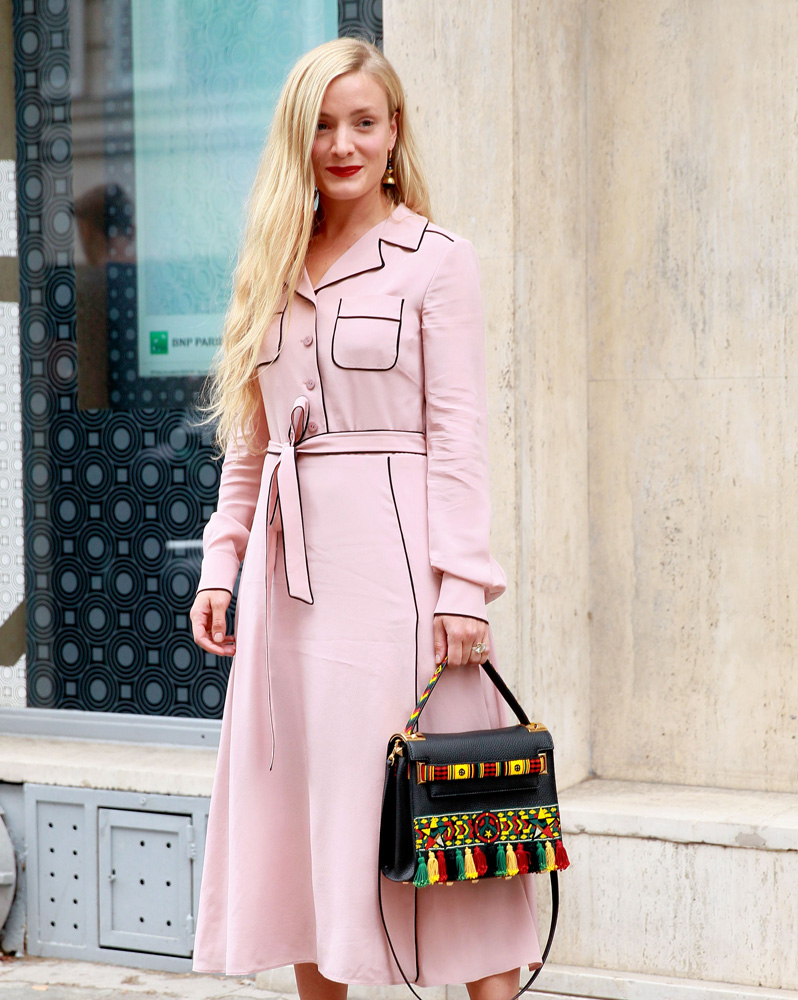 10 / 20
Lauren Santo Domingo
Louis Vuitton Top Handle Bag
The Moda Operandi founder usually manages to duck the paps, but they got her this time.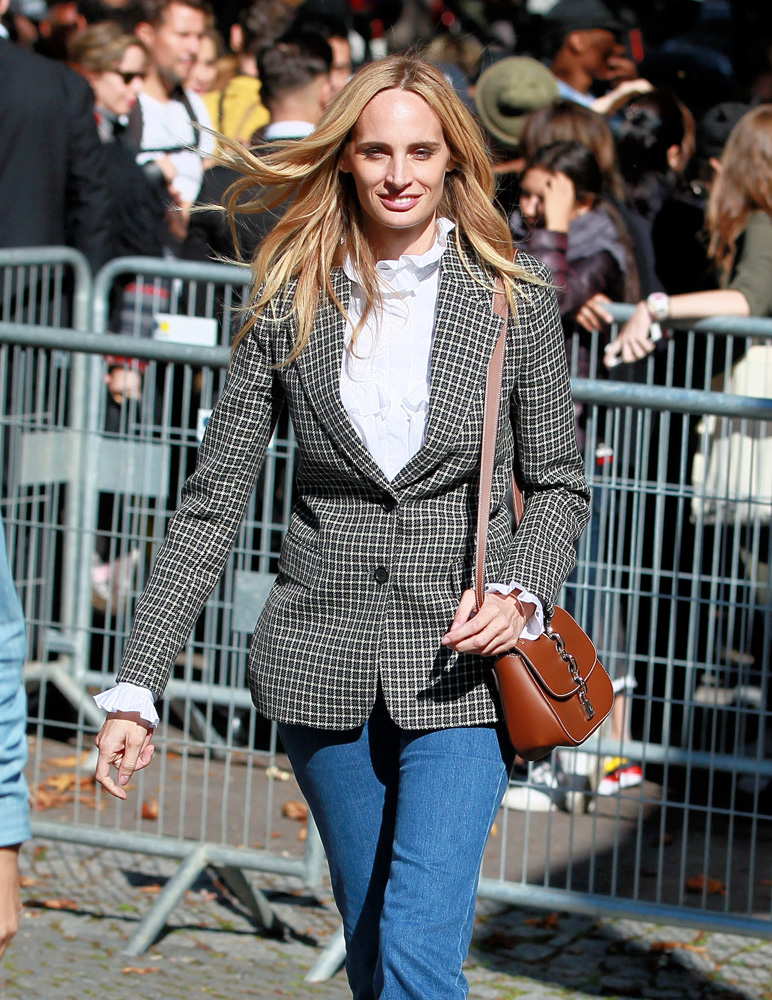 11 / 20
Lottie Moss
Dior Diorama Club Bag
Kate Moss's daughter isn't old enough to a Celebrity Adolescent yet, so brands have swarmed around her teen half-sister.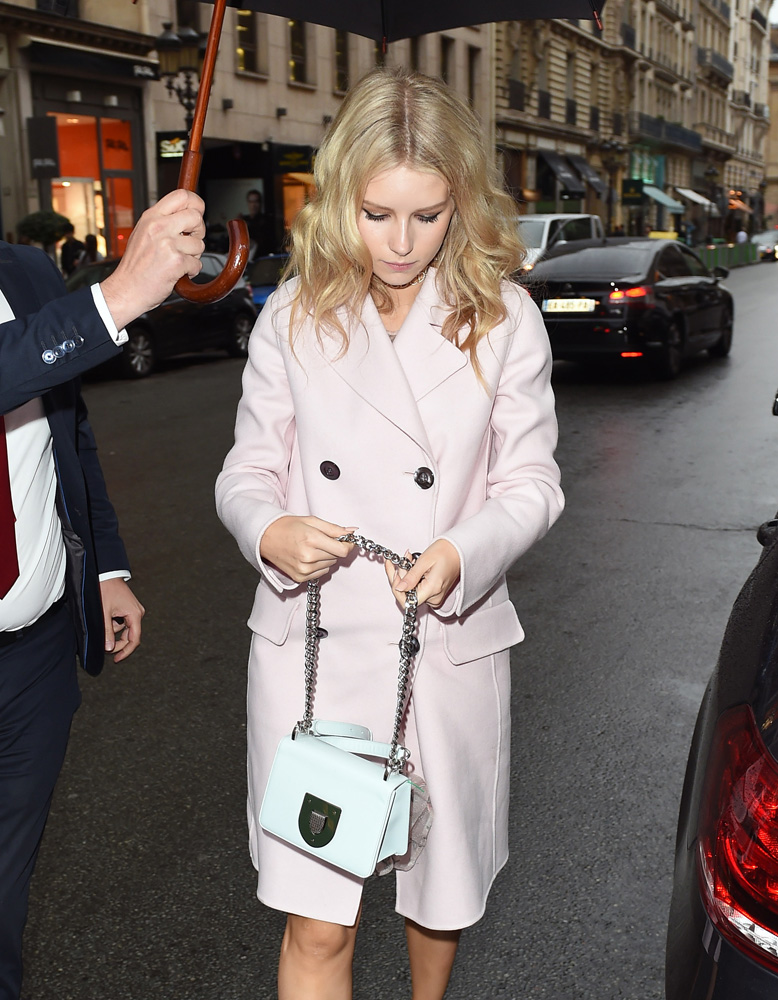 12 / 20
Going to Paris Fashion Week as Marjorie Harvey has to be ideal: she's not there to work or on contract with a brand, she's just there to enjoy the party and plan some purchases.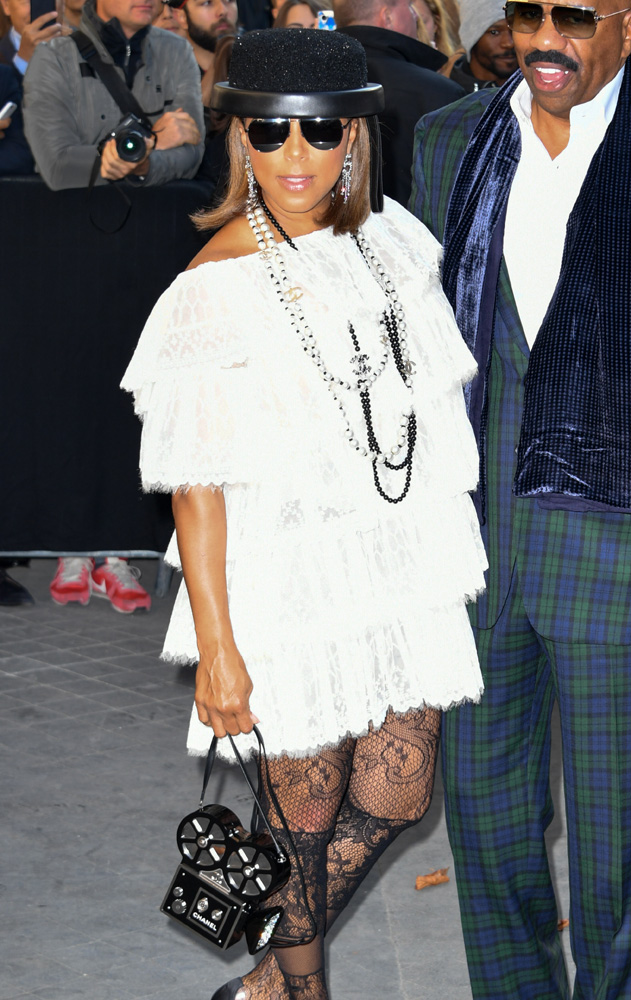 13 / 20
Can you imagine how much luggage she must bring with her?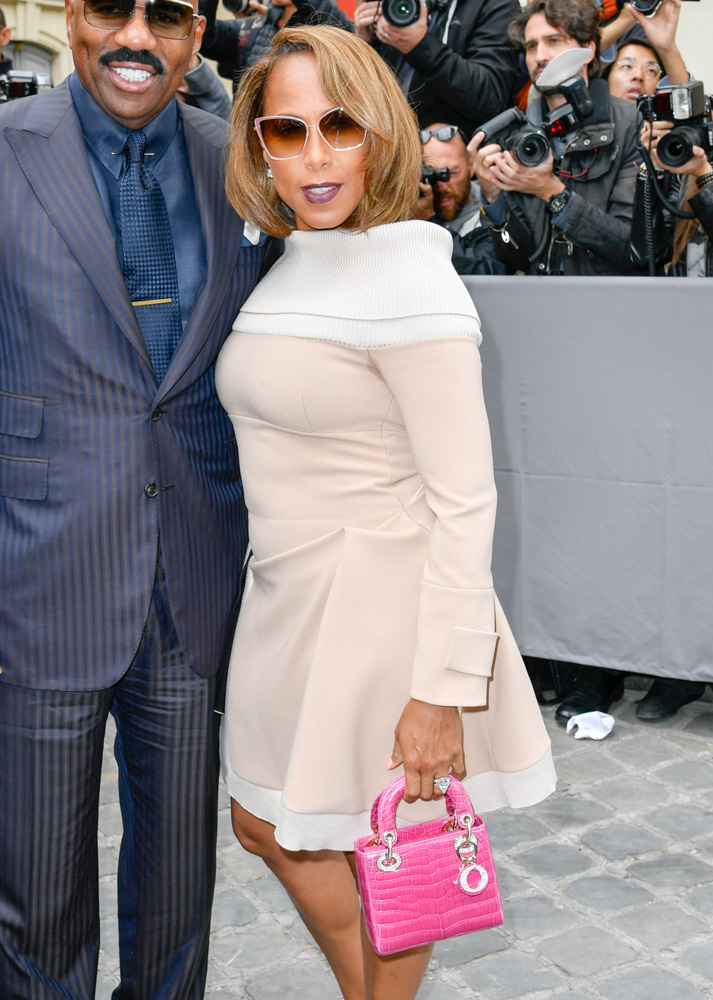 14 / 20
Marjorie Harvey
Hermès Himalayan Birkin
And how much incredible stuff is in it?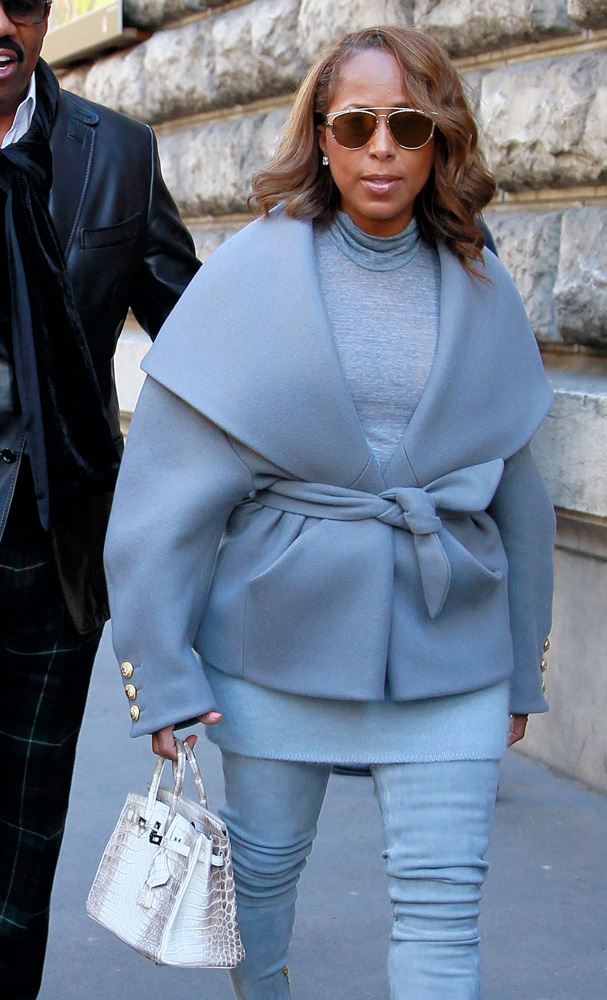 15 / 20
Miranda Kerr
Louis Vuitton City Trunk Bag
These little trunk bags are so cute, but I'm not sure how well they'd work as actual bags to carry.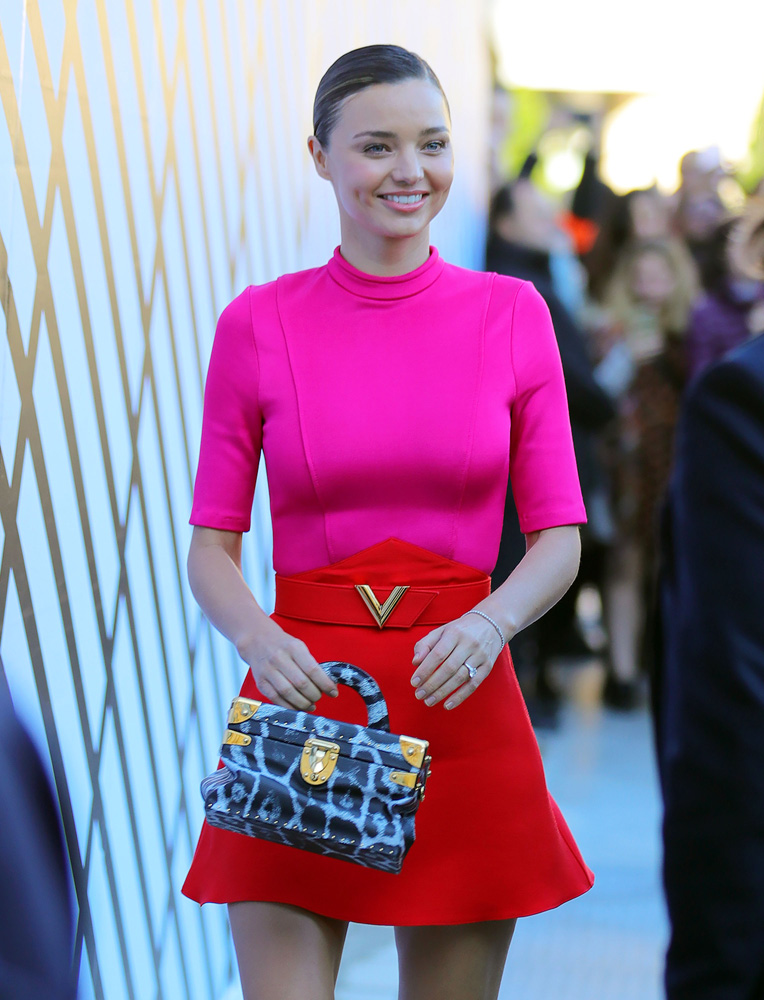 16 / 20
Miroslava Duma
Hermès Kelly Bag
Mira used to do the whole get-dressed-up-in-a-free-outfit thing for fashion week, but over the past couple seasons, she's dialed things back to a mostly simple, ultra-luxe approach.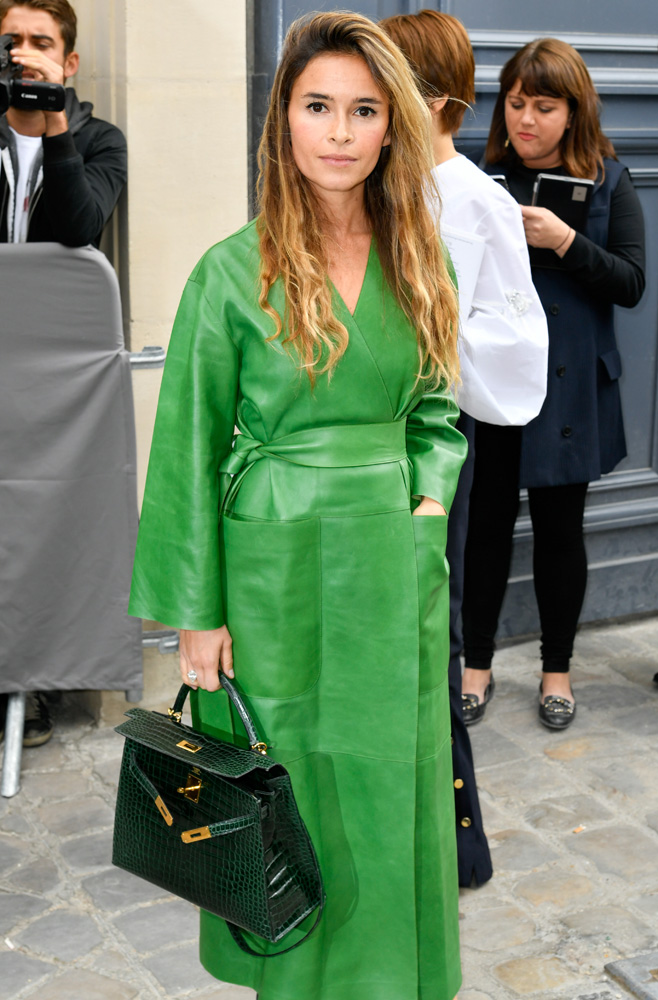 17 / 20
Miroslava Duma
Louis Vuitton City Cruiser Bag
Not that she'll turn down a good bag, of course.
18 / 20
Olivia Palermo
Valentino Rolling Rockstud Lock Bag
$2,795 via Neiman Marcus
The Lock Bag is still my favorite of Valentino's Rockstud classics by a mile.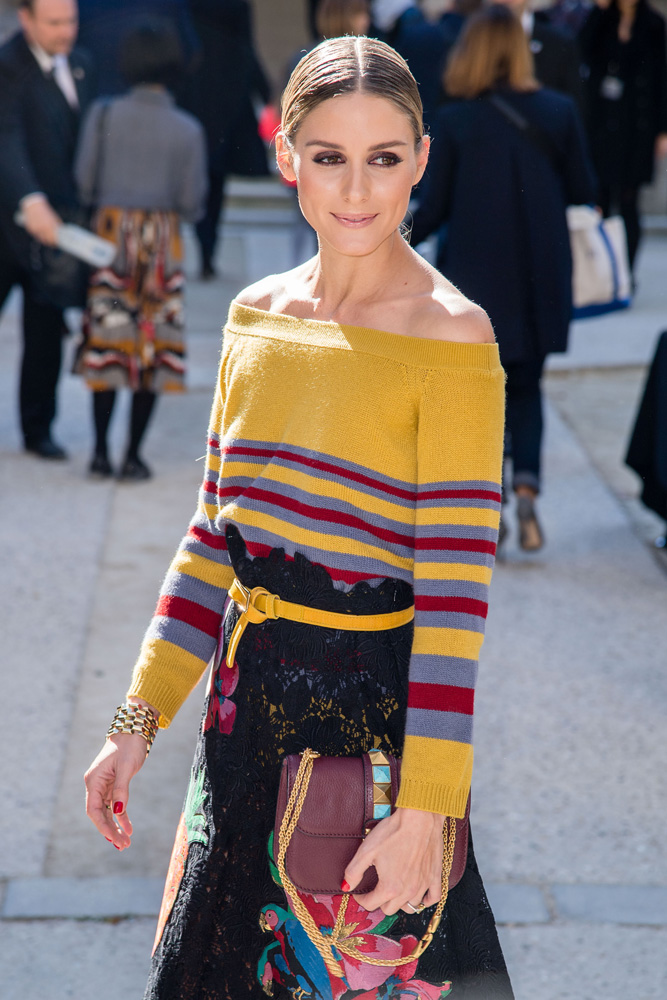 19 / 20
Rihanna
Dior Mini Bag
Rihanna presented her own collection at PFW, but she also found the time to drop by Dior.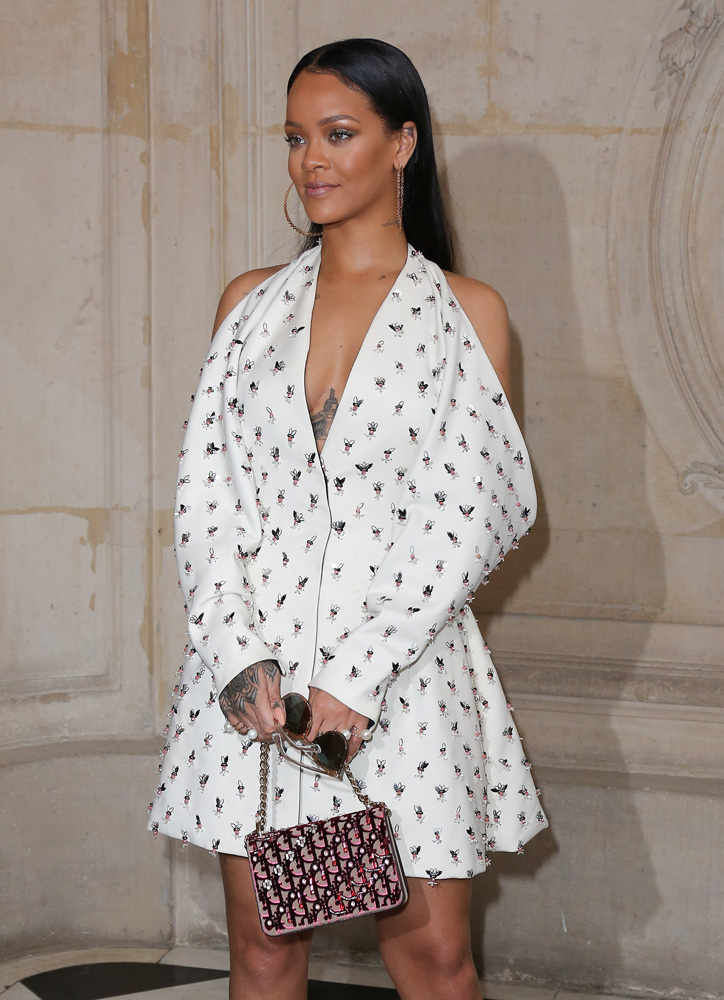 20 / 20
Taylor Tomasi Hill took a few seasons off from the fashion cycle to open a floral business, but she appears to be back.