As December looms, stars are out and about enjoying the pre-holiday rush. Some are taking shopping trips to SoHo, presumably for gift-getting, while others enjoy holiday outings with pals. As to be expected, for some, the work must go on, but you can expect that no matter what the occasion, stars will do what they do with great bags in tow!
This week's bags offer up a little bit of everything, from classic black Birkins and Kellys to pops of red in the form of Bottega and Goyard, and even a Tod's sighting, you'll find a nice variety.
T for Taylor, Goyard, Gucci, and More!
As the temps began to cool down, Elle Fanning took to SoHo for some shopping ahead of Thanksgiving in New York. She looked cozy and casual carrying a classic Goyard tote – the perfect shopper's accessory!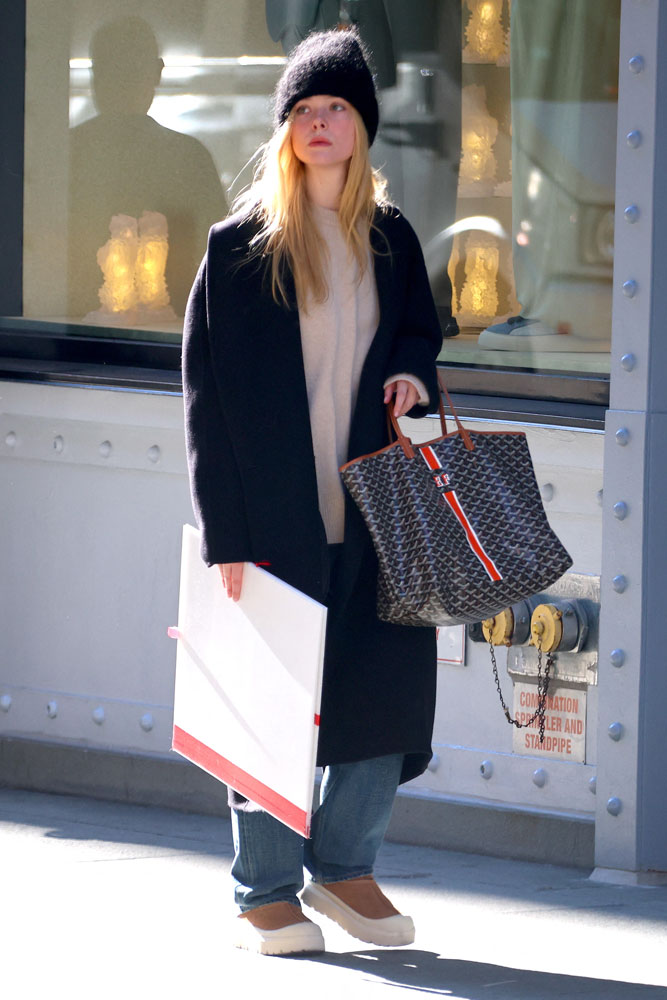 Rihanna, she's just like us! The style icon herself was seen carrying our favorite newbie of the Gucci Gang, a Horsebit Chain Shoulder Bag, while out in Las Vegas. This look is arguably the coolest way we've seen the bag styled so far. Unsurprisingly, of course.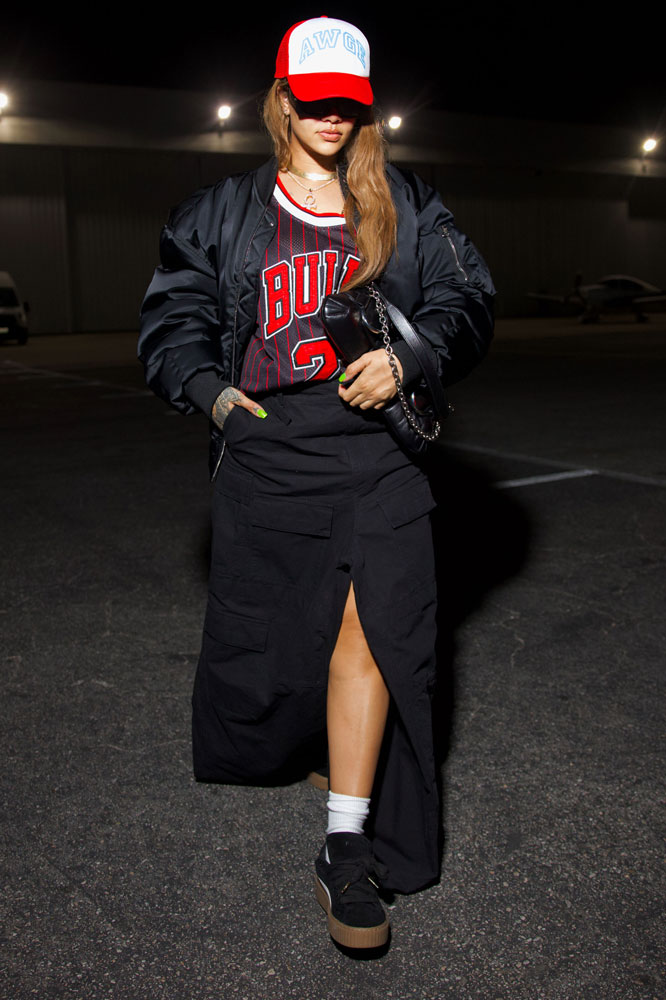 T for Taylor! Uhh, I mean Tod's.
Taylor Swift parted from her new beau for some girl time in New York. She opted for a chic pair of knee-high boots and an oversized polo, which she wore as a dress. A Tod's T Timeless bag was the perfect accessory for a night out with pals Alana and Danielle Haim of the band Haim.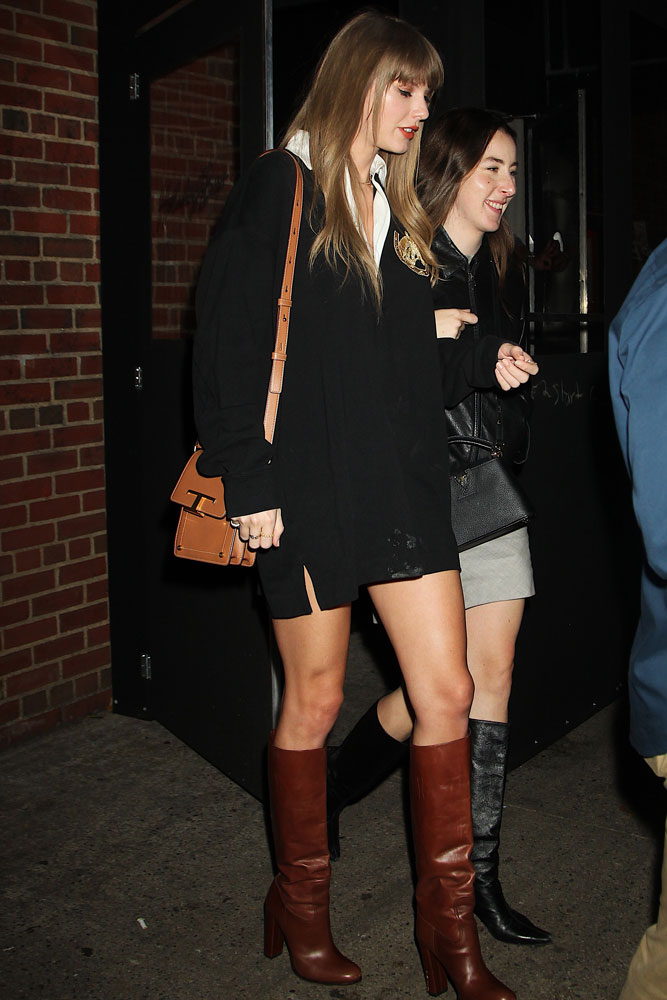 Taking a break from the endless supply of pink that now glitters in her closet, Margot Robbie offered us a nice reprieve from the neutral bags of the week with a beautiful red Bottega Veneta Kalimero. The actress's look was also Bottega, and custom Bottega no less.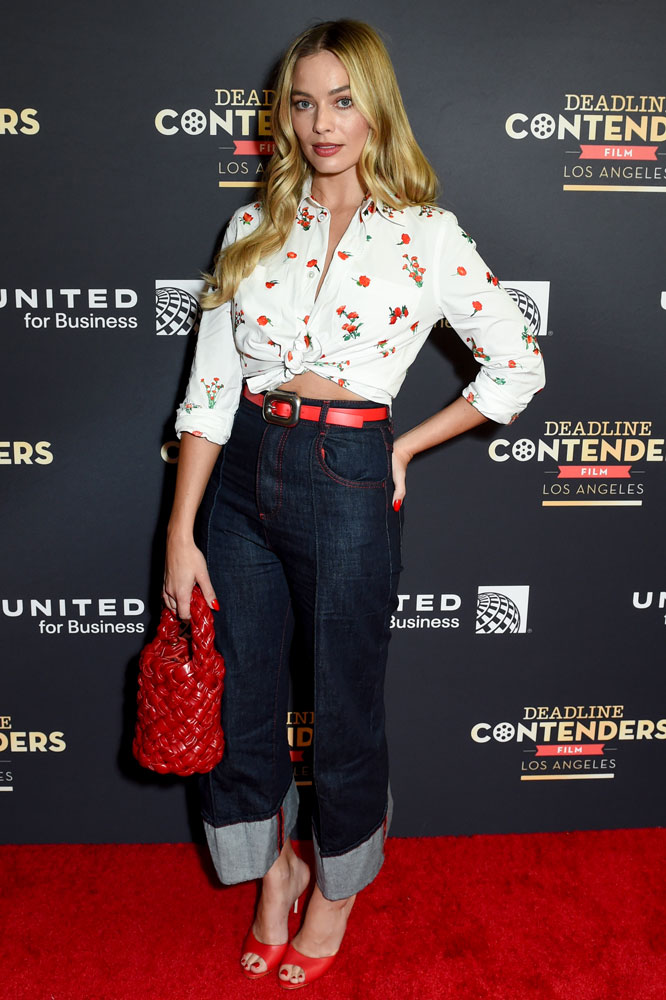 Brooke Shields also opted to carry classic Goyard last week. The West Village resident was spotted uptown on her way out of the iconic Plaza Hotel with a gift bag in hand. What does one gift Brooke Shields? I'd love to know…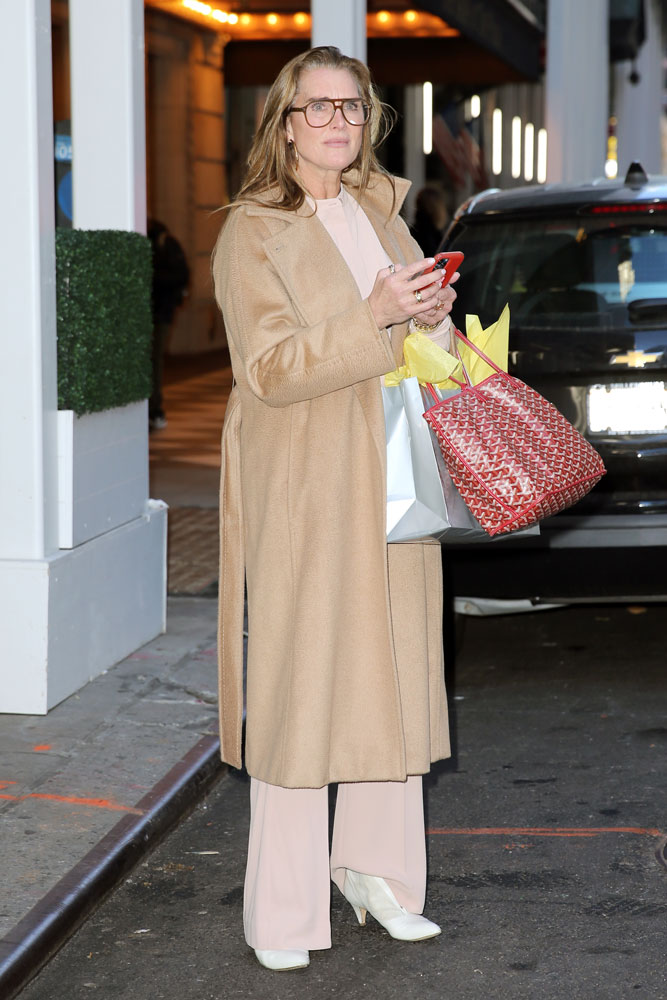 The always cool Sam Smith opted for a Fendi as their travel companion to Australia and a stylish one at that. They chose a gorgeous croc version of the iconic Baguette Bag.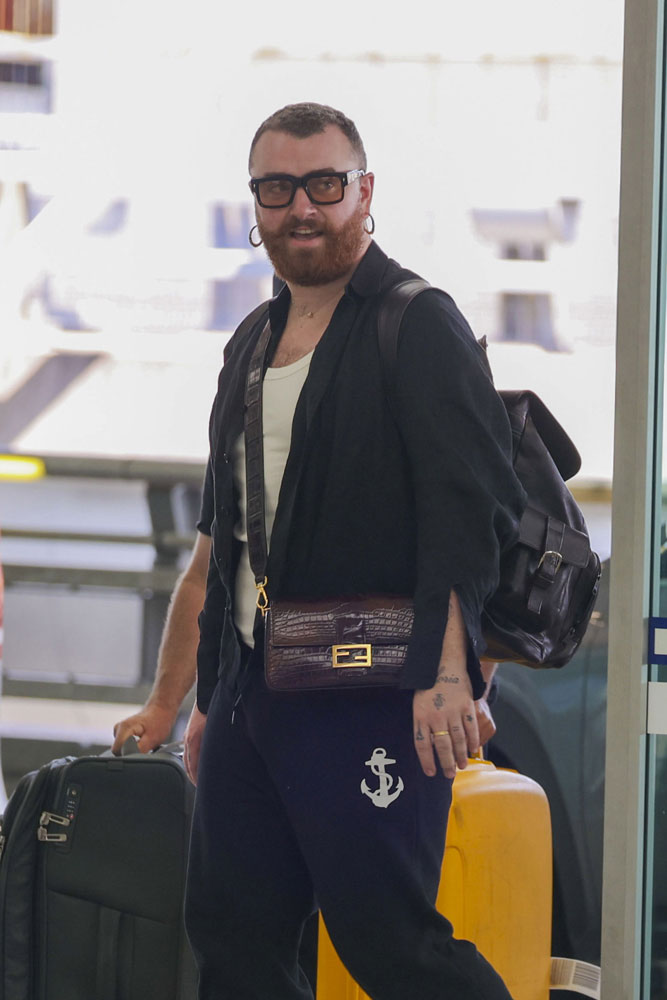 Last but certainly not least, we saved the very best! This week, we checked back in with two style stars who never disappoint! Anne Hathaway and Rita Ora were spotted in New York with classic black Hermès bags last week. Anne Hathaway can do absolutely no wrong in my eyes, but Rita Ora's all-black ensemble is giving Ms. Hathaway a run for her money.
It's a 10/10 from me for both of them!