In general, it's hard to make a second sister as successful as the first. Kourtney and Khloé Kardashian will never be quite as ubiquitous as Kim is (and they seem fine with that), and Hayley Duff didn't quite reach the heights of sister Hilary. When it comes to the Hadids, though, it looks like Bella Hadid has every bit of what it takes to shine right alongside older sister Gigi.
The sisters' dual success is likely aided by their different aesthetics. Gigi looks every bit the sporty, blonde Californian, while Bella's look is darker and more traditionally fashion-angled. They're both completely gorgeous, which also likely helps the cause. Bella also carries lovely designer bags, just like her sister and most supermodels, and it seemed like time for an investigation of that, as well. Check out our findings below.
1 / 17
Adidas Clutch
First things first: I had no idea Adidas made actual handbags?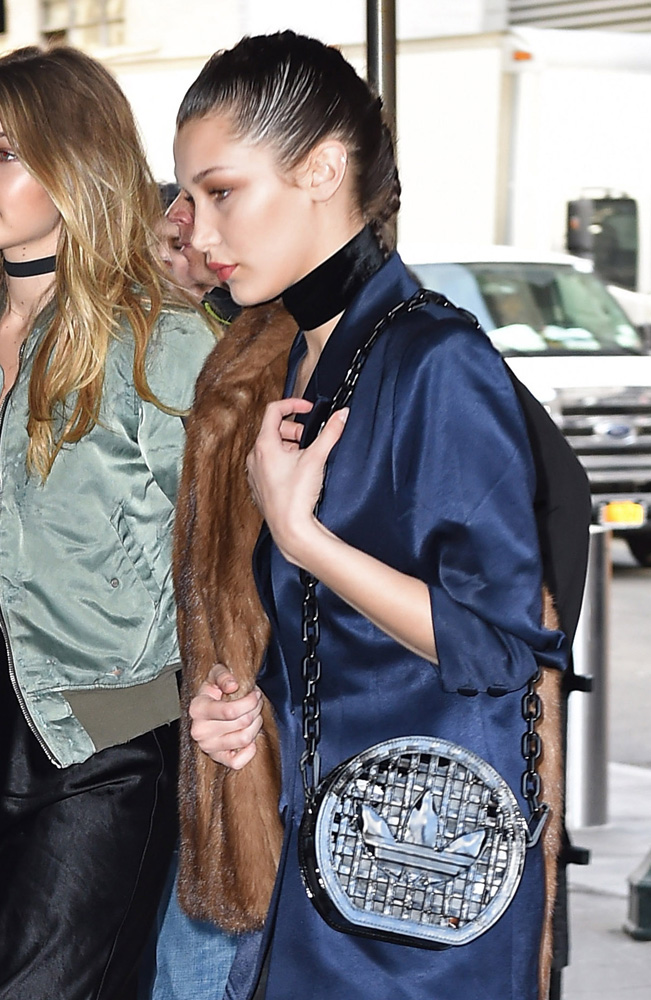 2 / 17
In a certain sense, celebs wearing the eyes backpacks are being kind of poetic.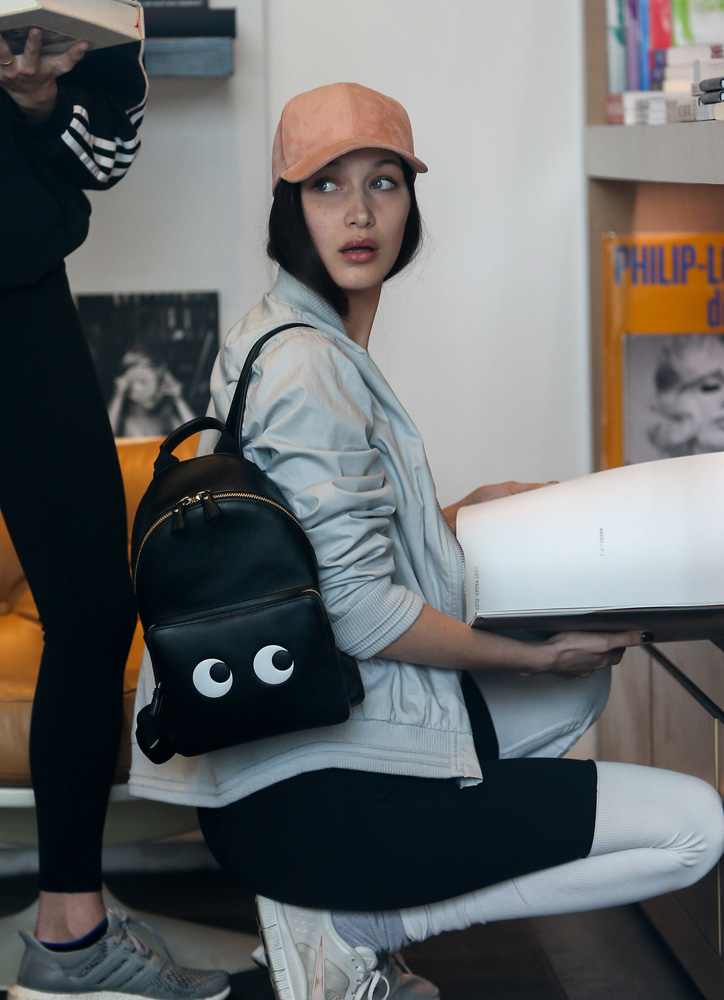 3 / 17
Bulgari Serpenti Clutch
Bella doesn't usually bother to carry a clutch on the red carpet, but we're always glad when she does.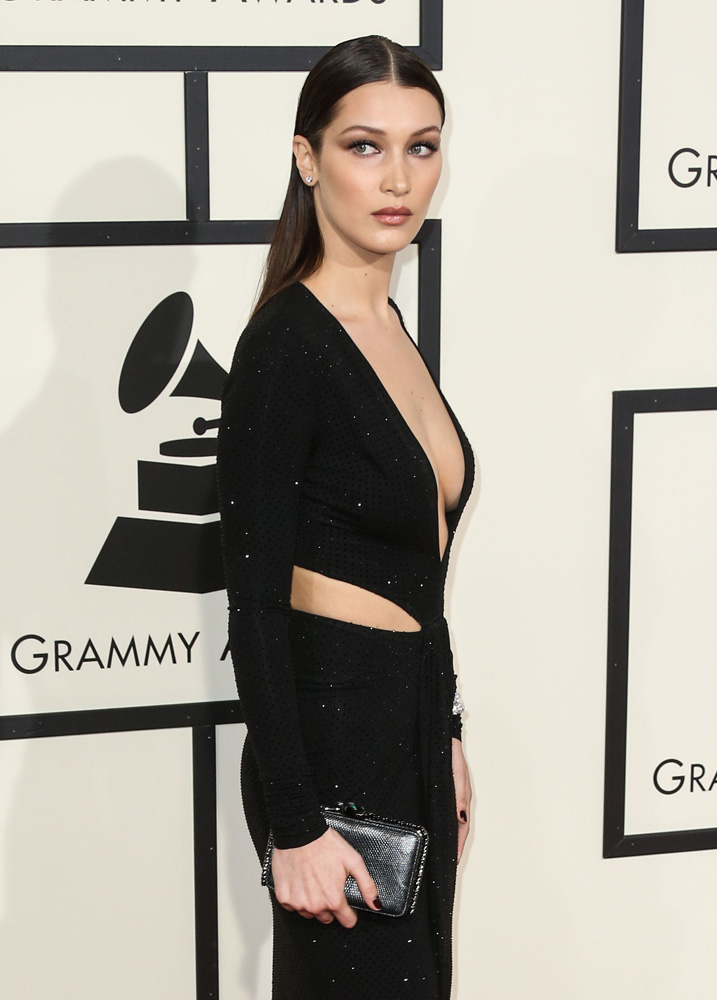 4 / 17
The Céline Luggage Tote feels a little bit too preppy for Bella's stylistic wheelhouse, but we only caught her carrying it this one time.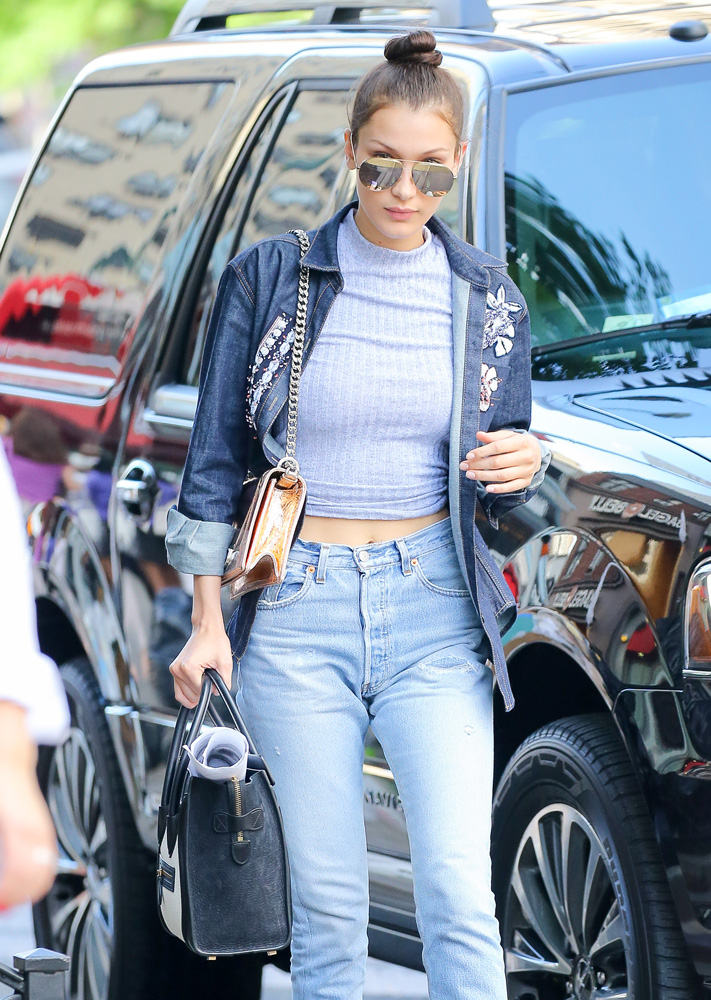 5 / 17
Bella, like nearly every starlet in Hollywood, has quite an affection for Chanel.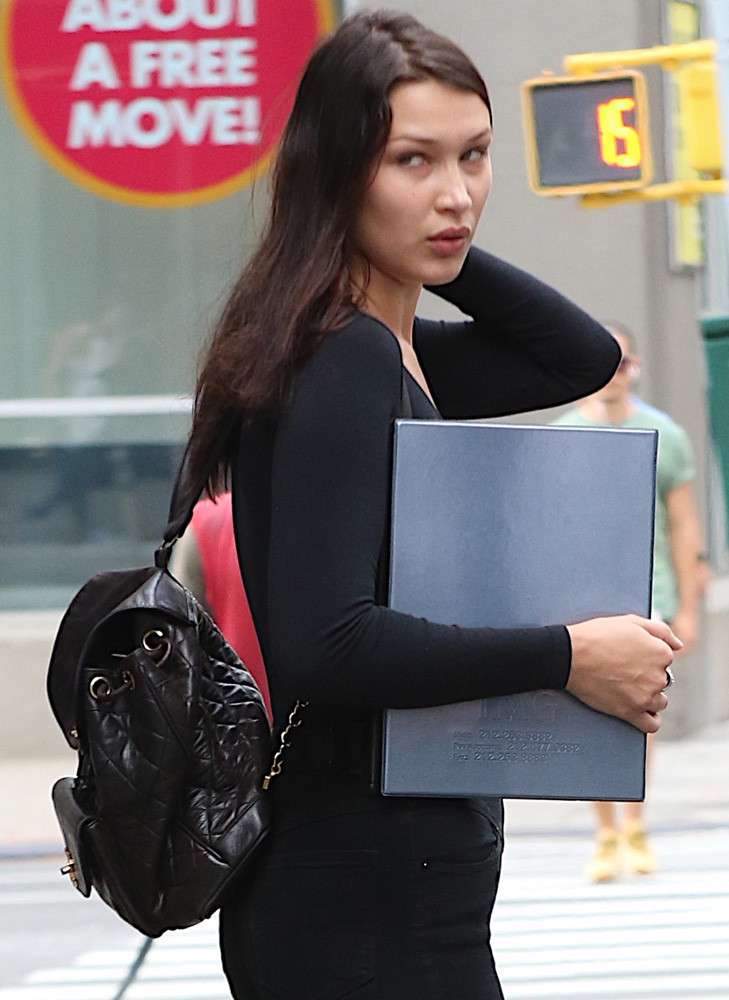 6 / 17
Our pet theory is that Bella borrowed this mid-2000s Chanel bag from mom.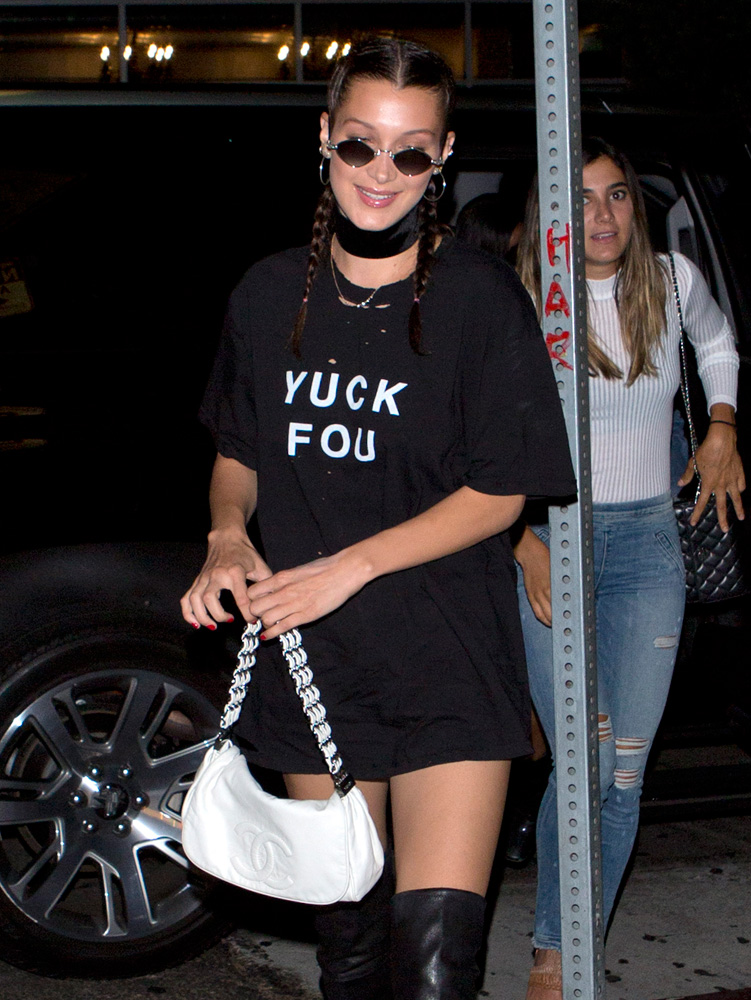 7 / 17
This recent model, on the other hand, is surely all hers.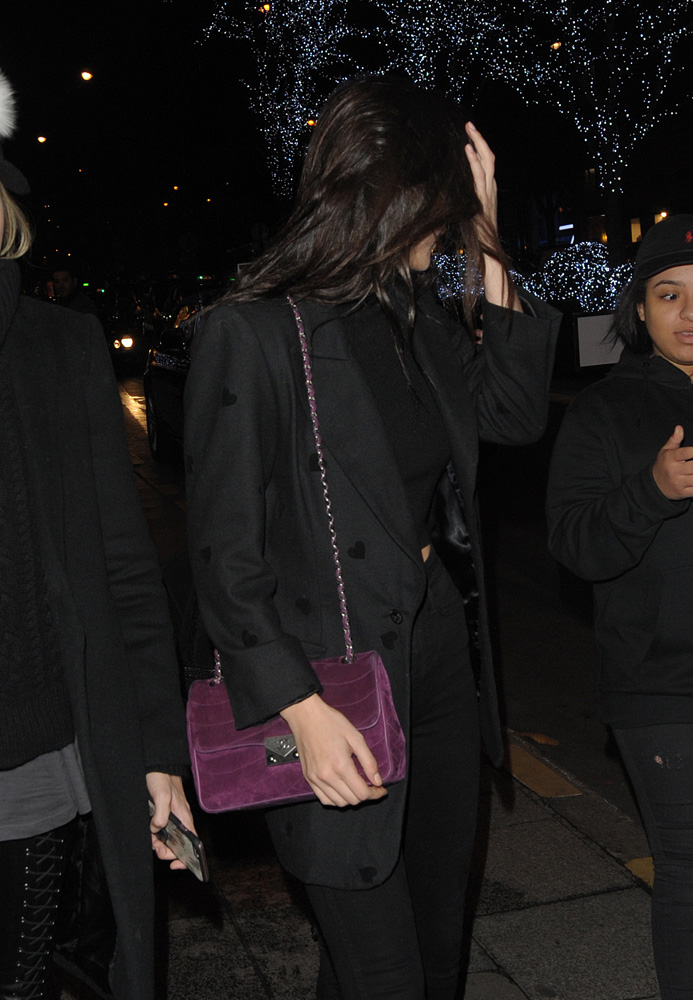 8 / 17
As is this one.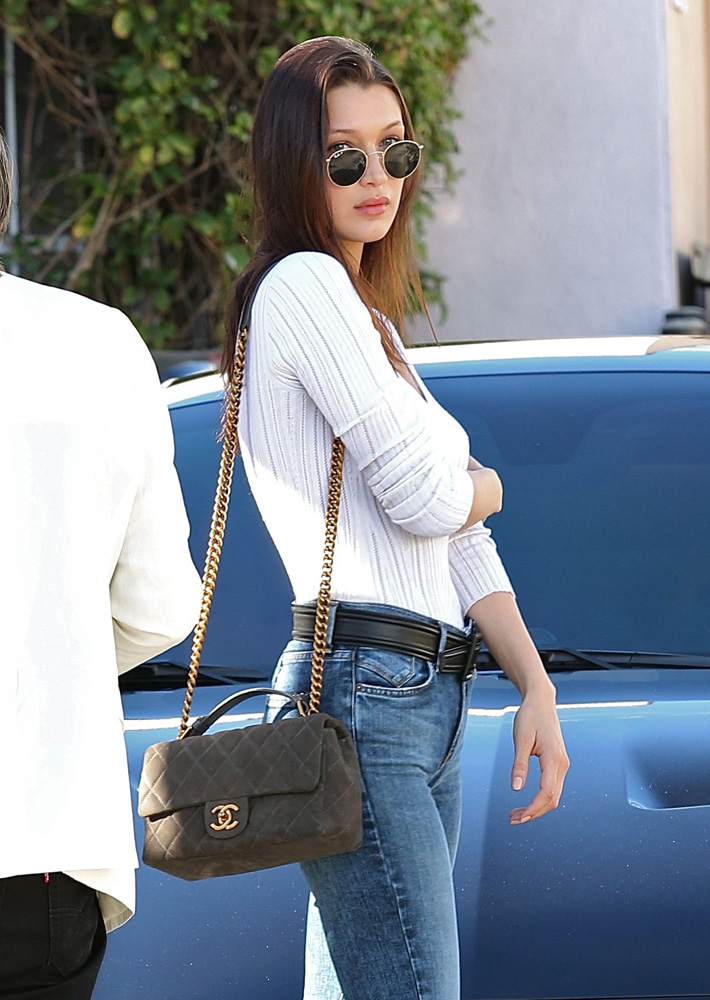 9 / 17
Christian Louboutin Triloubi Bag
$1,450 via Saks
It's hard to see the bag at this angle, but we're sure of the ID.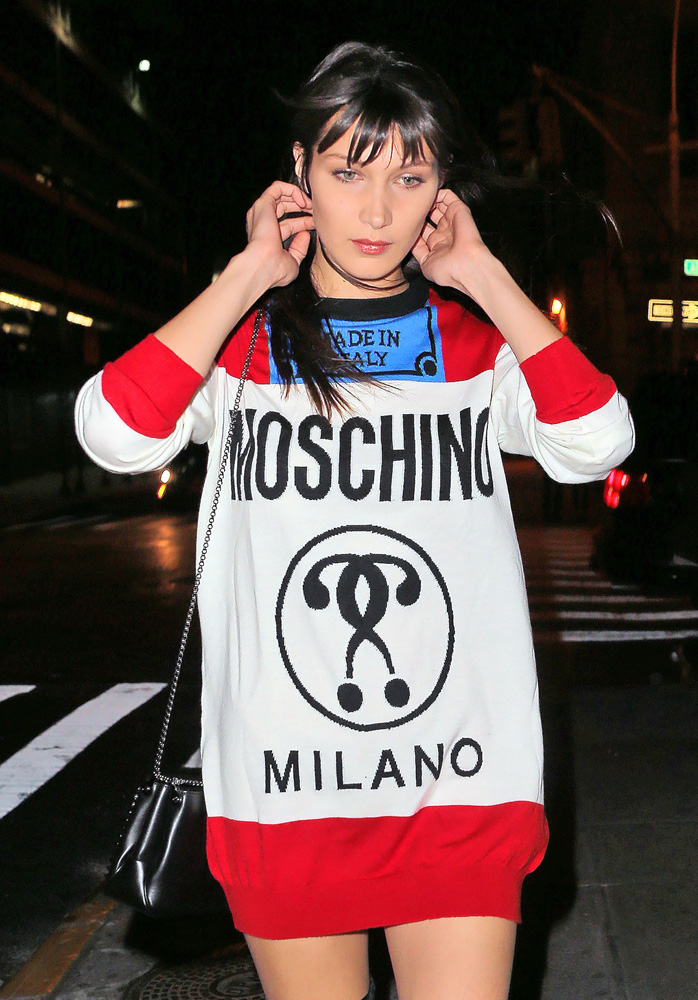 10 / 17
Dior Be Dior Bag
Bella's a new face of Dior cosmetics, which has some perks.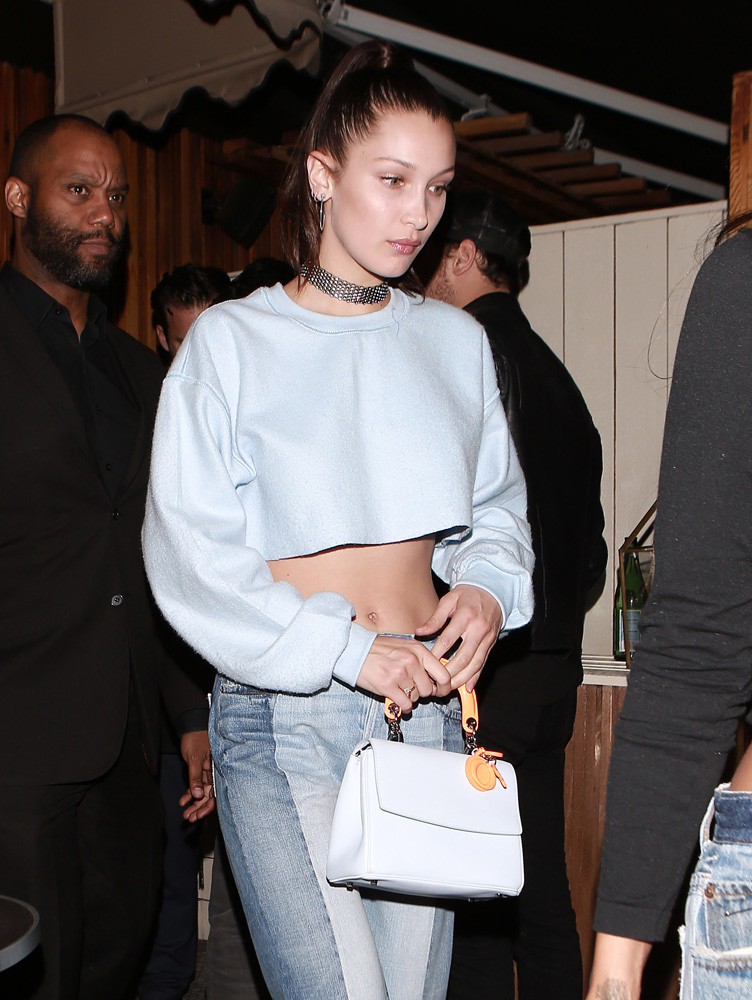 11 / 17
Dior Diorama Bags
The best kind of perks, as far as we're concerned.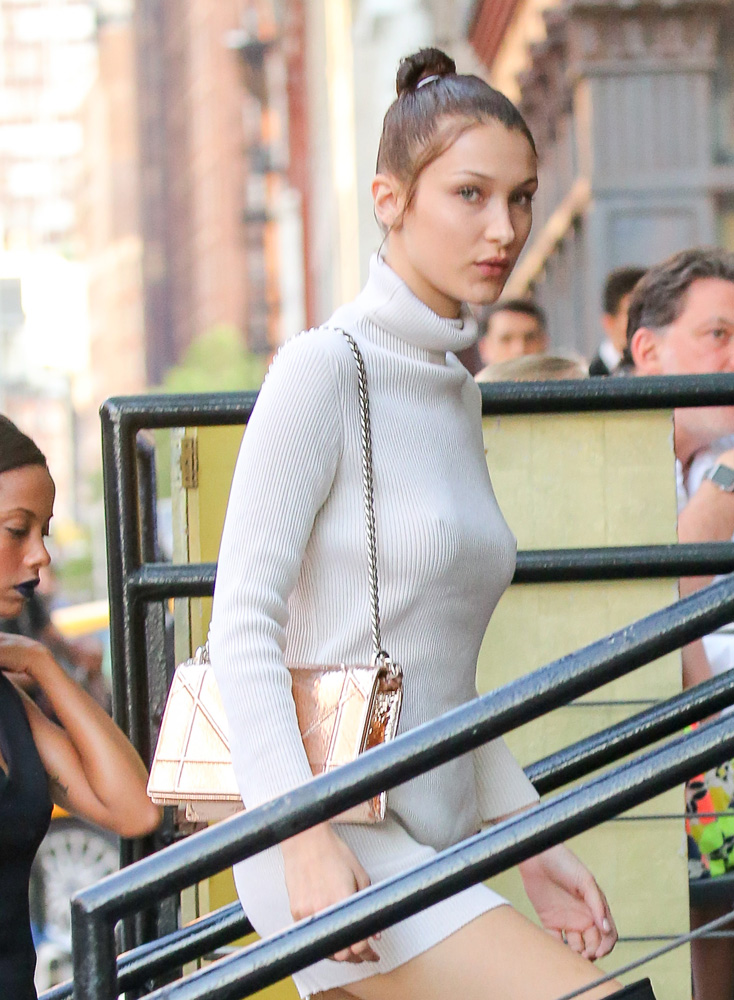 12 / 17
Having Karl Lagerfeld as a fan also has some perks. (See also: the previous Chanel bags.)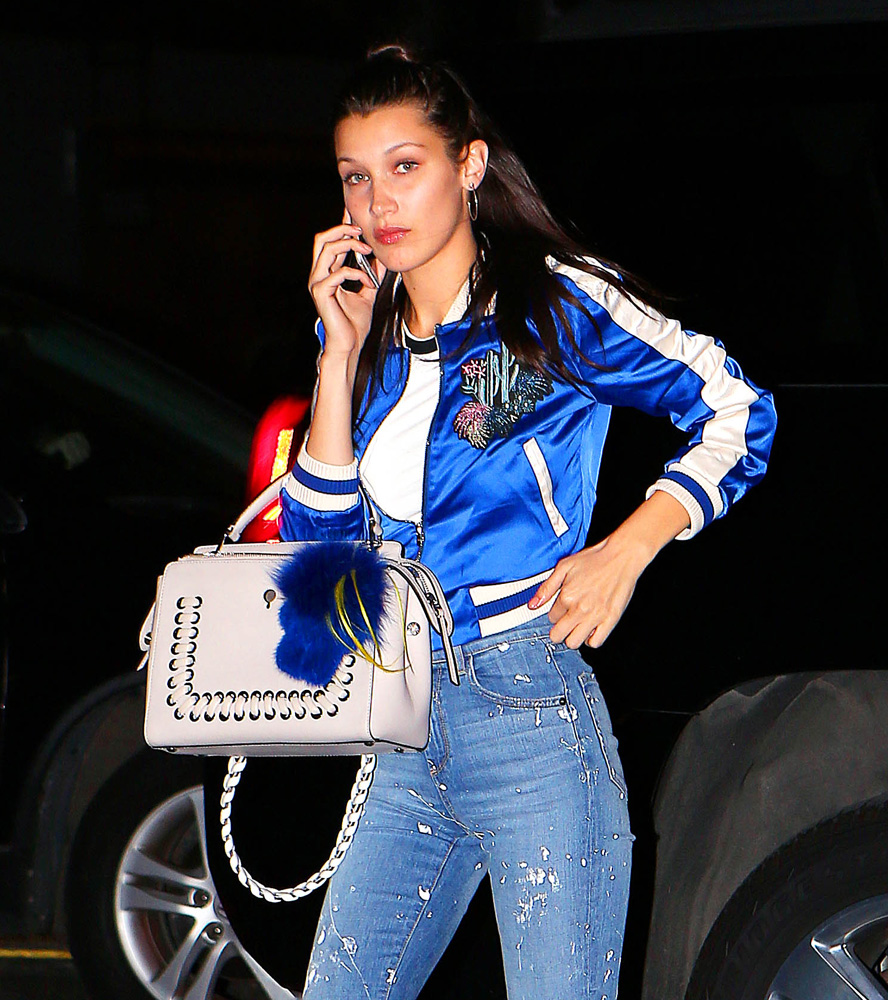 13 / 17
In addition to Karl, Riccardo Tisci is a fan. (And so is everyone else, basically.)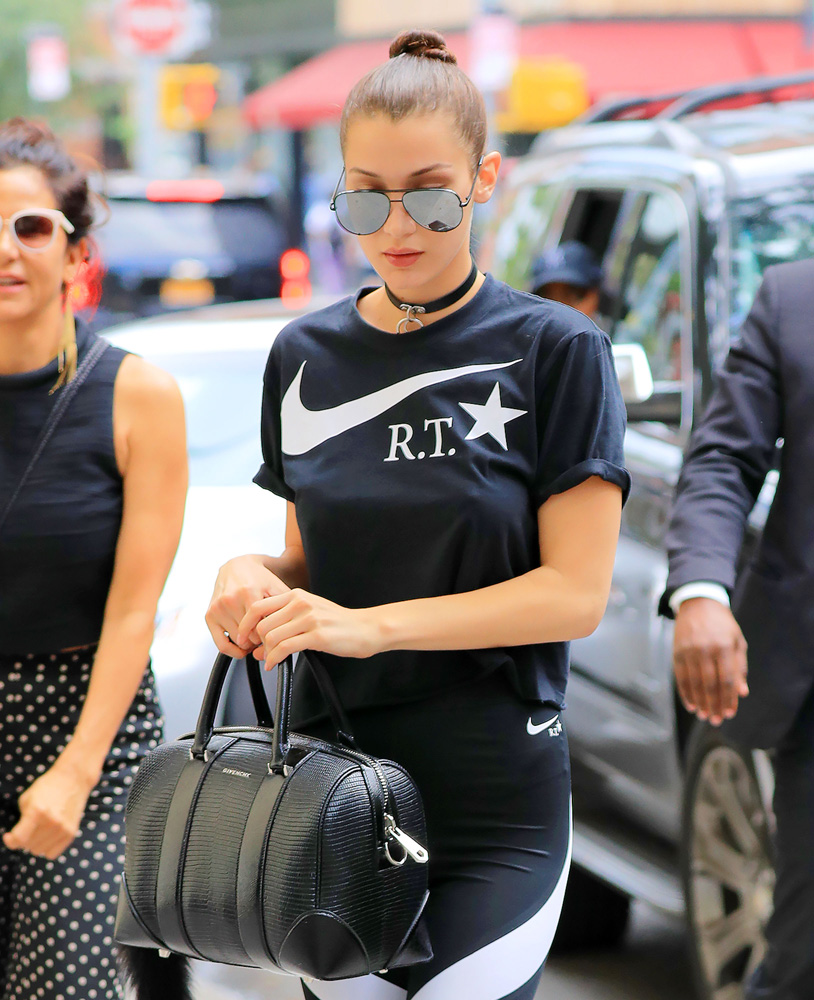 14 / 17
Sister Gigi also received one of these brand new bags to tote around during Paris Fashion Week.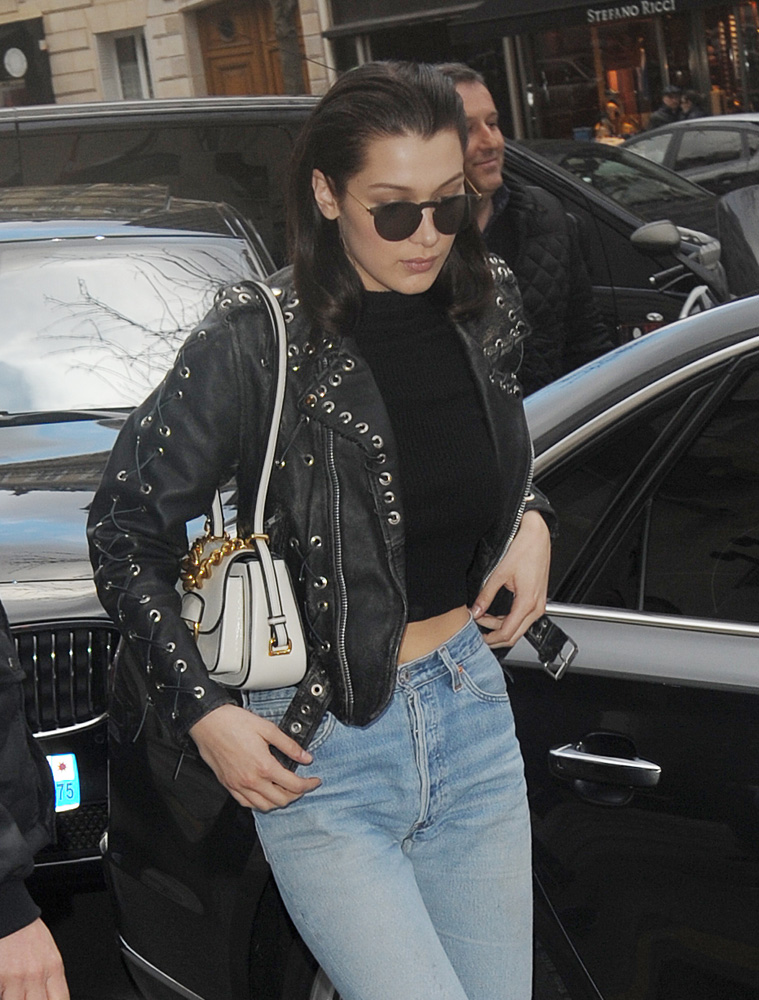 15 / 17
Saint Laurent Nano Sac de Jour Bag
$1,990 via Saks
Every supermodel is granted one of these bags upon reaching supermodel status, as far as I can tell.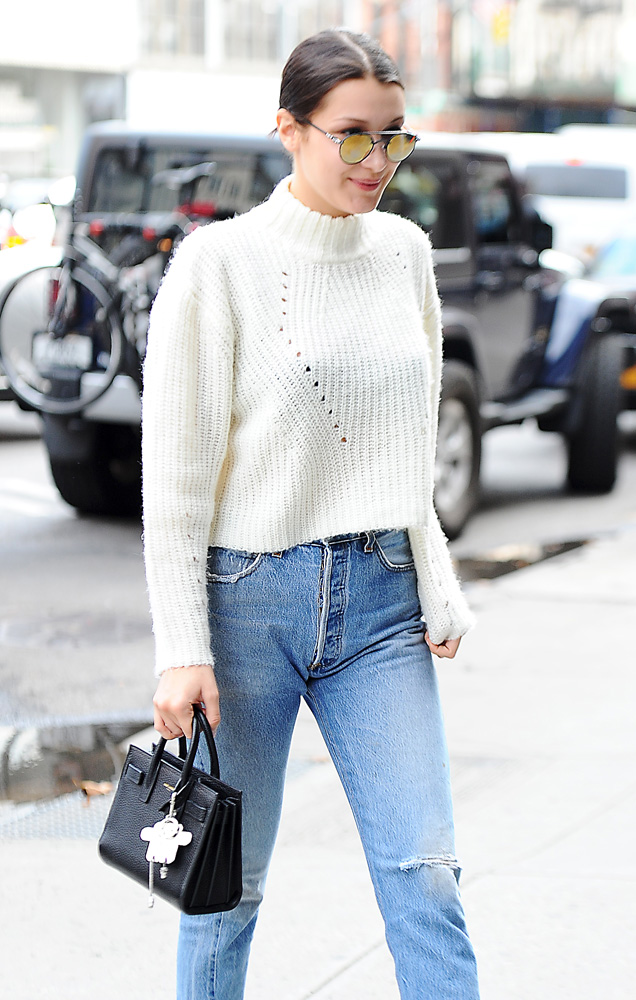 16 / 17
Bella mostly chooses super recognizable pieces, but there are two bags in her collection we're unsure of. This is one of them.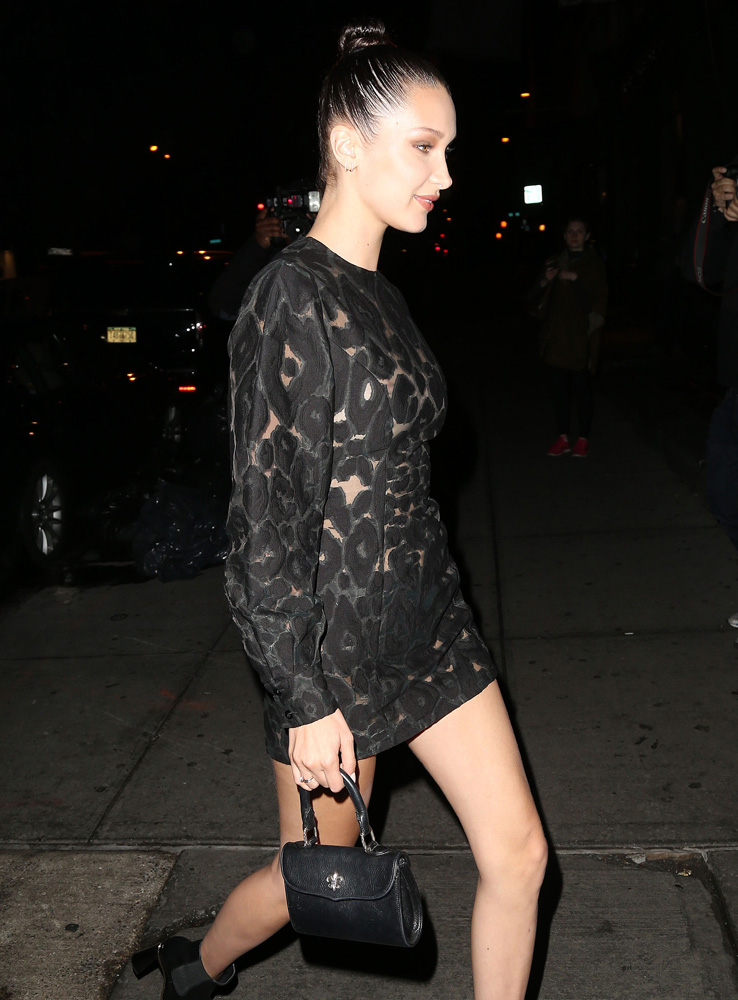 17 / 17
This is the other. They might be from the same brand, but maybe not. If you recognize either of them, let us know in the comments.