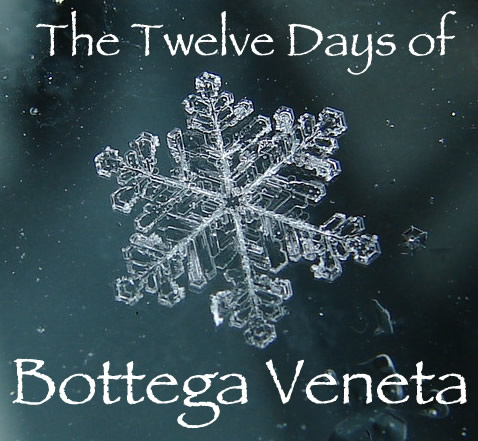 I may live in Florida, but it is still the most wonderful time of the year! After our last partnership with Bottega Veneta we knew we had to bring you more BV goodness. Now is the time.
Beginning tomorrow and for the next twelve working days we will be bringing you twelve different Bottega Veneta items that make perfect holiday gifts. Day one will begin tomorrow with the lowest priced Bottega Veneta item and the value of the items will go up from there.
So log on tomorrow for Day 1 and continue to log on through December 18th for twelve of our favorite items from Bottega Veneta this Holiday Season.