57 results for
colorblocking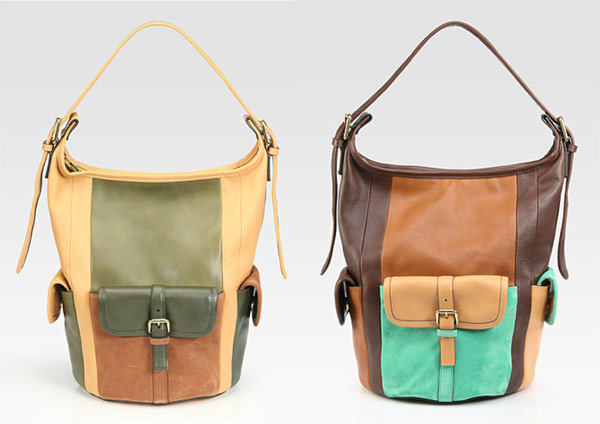 Chloe Gabby Bucket Bag, $2395 via Saks
It should be noted, before we continue, that this Chloe collection got at least one designer fired. Hannah MacGibbon, who had been creative director for the brand for several years, was shown the door after Chloe Fall 2011 was roundly panned. Other shuffling in the brand's ranks weren't announced, of course, but based on how much better Resort 2012's accessories are then those of Fall 2011, one can only imagine that a significant shakeup did occur.
The problem, though, is that we still have to wait a few months for the new stuff to come out while bags like the Chloe Gabby Bucket Bag populate the brand's shelf space at department stores. Ladies, this is a runway bag. Someone put this on the runway. I've known that for almost half a year now, but the mind, it still boggles. Try and remember that better Chloe bags are around the corner, ladies. They'll be here soon. (more…)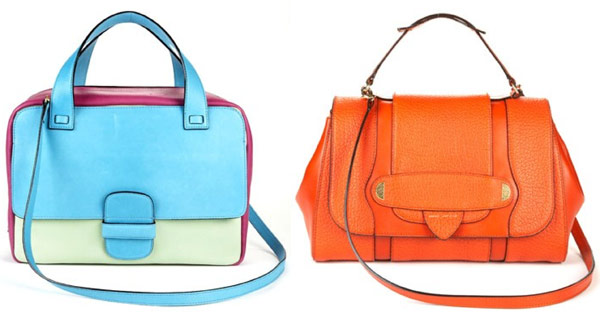 When was the last time you looked at a Marc Jacobs bag and thought, "Whoa, that's a great bag?" Sometime around the entré of the Stam, right? Well that's exactly what I said, out loud, by myself, to my computer in sudden fit of excitement when I saw the colorblocked satchel at top left from Marc Jacobs Resort 2012. I mean, that's a good bag, right? My level of enthusiasm for that design has left me confused and excited.
I mean, let's be real here; most handbag addicts can spot a Marc Jacobs bag from a mile away, and whether or not that's a good thing depends on how much you like the designs that Jacobs puts out every year. They often don't vary much from what we've seen before except for a runway bag or two, and there are certainly some repeats in this group, but the new stuff looks fresher and more exciting than it has in more than a few seasons. Let's hope that this is but a small preview of the accessories to come in the brand's Spring 2012 presentation. More photos after the jump. (more…)