Eco Friendly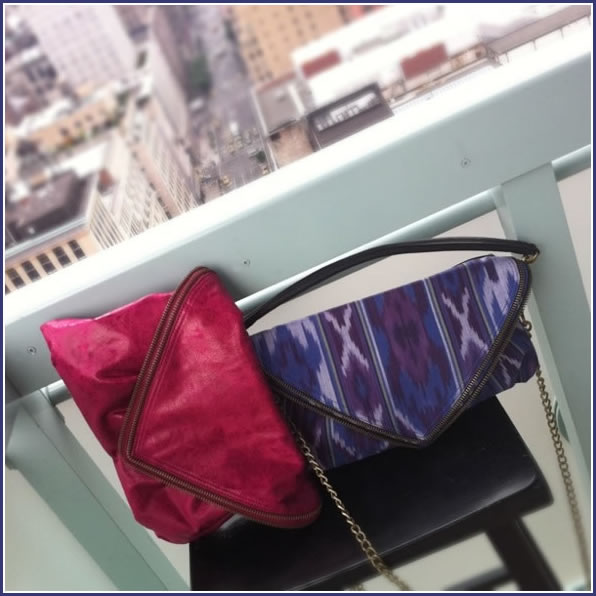 Yesterday we posted a What's in her Bag feature with one of my personal favorite singers, Colbie Caillat. Before Vlad and I met the talented and supremely gorgeous Caillat, I did a bit of research on our featured lady. Turns out Colbie tries to stay away from leather products and is an animal rights activist.
Upon reading that, I remember feeling slightly panicked. If you read our site you know the vast majority of the arm candy we post is made from one kind of animal product or another. I not only needed to change up my questions for Colbie a bit but also felt the urge to see what vegan options are out there in the handbag world. And that is where I began to appreciate the brand Matt & Nat in a major way. (more…)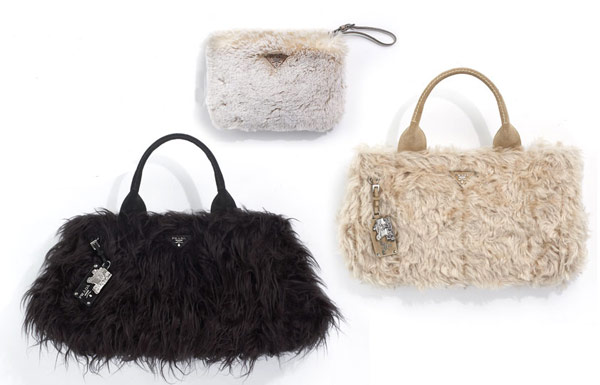 I've spent a lot of time and energy in this space complaining about how designers keep trying to make fur bags happen, and usually during those rants I also wonder about why more companies aren't using faux fur for their ill-advised fuzzy bags. Few designers hesitate to use stamped croc or python, so why not a little fake mink or chinchilla? The primary argument that I see people making for real fur in outerwear is the warmth that it provides, and my phone and keys certainly don't require my handbag to maintain any particular temperature.
It looks as though Prada has answered my prayers, as it so often does. The brand has debuted a line of faux fur bags for Fall 2011, and not only are the prices half that of most real fur bags, but no cute little critters had to give up their coats to make these designs happen. That's right, I still don't really love these bags, but I dislike them less than if they were real fur and twice the price. If that makes the sense. (more…)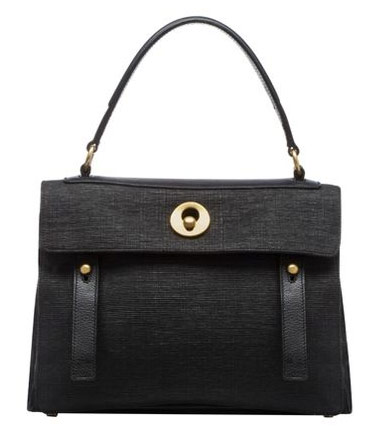 Yves Saint Laurent Muse Two Artisanal Recycled, $1720 via YSL.
Usually, women only ask two things of their handbags: That they be fabulous and functional. Increasingly, though, some women are making a third request of their clothing and accessories: That it also has a sense of social responsibility. Admittedly not everyone cares about what impact their purchases have on the world or on the people who produced them, but the number of people who do are growing, which makes it fashionable for global brand to debut products like the limited editionYves Saint Laurent Muse Two Artisanal Recycled Bag, which was produced by artisans in Burkina Faso with Fair Trade cotton and recycled plastic bags. For real. (more…)
Ok Stella McCartney, I find it completely noble that you choose not to use animal products. I do. And some of your bags are quite lovely. But the prices are exorbitantly high and I simply cannot find myself ever feeling like buying one. Does that mean I would never buy an eco-friendly bag? No. But I feel like Matt & Nat is more of my aesthetic than what Stella McCartney is putting out there.
However, I will say that if you are not keen on actual python skin, you should check out the Stella McCartney Python Print Tote (and tell me what you think below). (more…)
After we posted about the BV Croc Fume bags, the comment flood gates exploded. We truly enjoyed reading every comment. The photos and post got all of you thinking and sharing which means the photo did invoke an emotional response, meaning the photos got their job done. With that in mind, today there will be a post by both Amanda and I with your comments in mind.
I am going to delve into a category that we rarely cover on PurseBlog but will try to cover more, eco-friendly handbags. One of the most well-know eco friendly designers has a famous last name and a line of clothing and handbags that grace red carpets, catwalks, and celebs.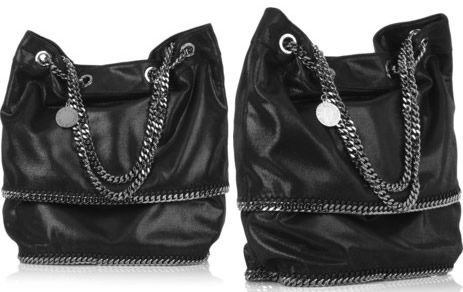 (more…)
Can someone, ANYONE, explain to me why this pastel-potholder-looking abomination against fashion costs 1100 freaking dollars? (more…)
First and foremost, I want to say that I totally respect the reasoning behind why Stella McCartney does not use leather in her bags. It's hard to find people that walk the walk as much as they talk the talk, particularly when it could have a significant impact on their business, and she does. Of course, when your dad is a Beatle, I'm not sure that you're as concerned about things that might affect your bottom line as much as the average person might be.
That being said, I wish she didn't stick to doggedly to her principles, because I would absolutely love the Stella McCartney Chain-Detail Tote if it was real leather. (more…)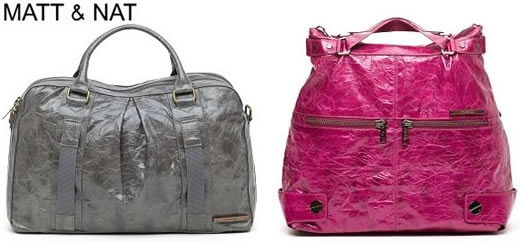 Last week we brought you the information that Hermes would have its own farm to breed crocodiles in Australia. PETA did not like that and neither did many of you. It only seems fitting that today we feature a socially responsible vegan line. (more…)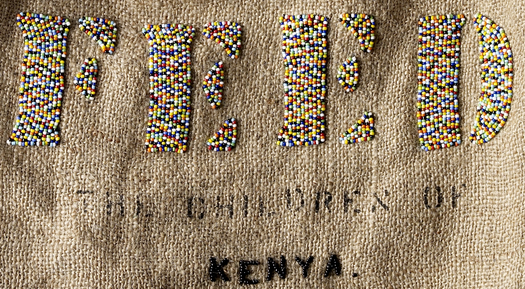 This bag is not just about being Eco Friendly, but it is for a great cause. Bergdorf Goodman just launched Lauren Bush's newest FEED bag exclusively. The FEED 2 Kenya bag will help feed 2 people for one whole year for each bag sold.
Each FEED 2 Kenya Bag will feed two Kenyan kids in school for one year. The bag will cost $100 which is a donation to the United Nations World Food Programme's School Feeding operations in Kenya. The FEED Kenya Bag is handcrafted by a coop of women in Kenya featuring colorful beading. The materials may not be worth $100, but the point of the bag is to donate to support the kids in Kenya while also supporting women artisans in Kenya. This bag is being sold exclusively at Bergdorf Goodman. (more…)
My hands are sweating just looking at the Stella McCartney Zebra-Print Wool Clutch. Wool, really? Whenever I have to hold a wool coat or sweater in my hand for more than a few minutes, my palms get so warm and moist that I have to put it down. I know Stella doesn't use animal materials, and I know wool is a material appropriate for the Fall/Winter collection from which this comes, but it just doesn't seem like that inspired of a choice to me.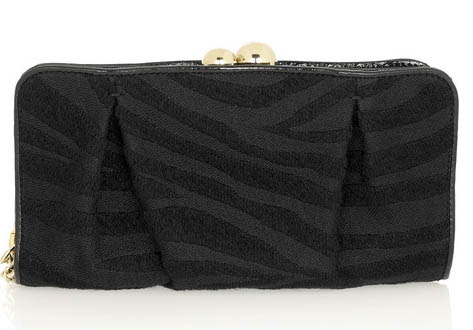 And then there's the size issue. A lot of designers make these wallet-sized clutches, and I'm not really sure who they're selling them too – people without cell phones, maybe? Certainly people without Blackberries. I could never wedge mine into it. Whoever they are, it seems like an extremely niche market. What I do like, however, is how subtle the zebra print is. It doesn't yell zebra, it merely whispers it, and subtlety and animal print are two hard concepts to combine. She does it rather well here, but it's not enough to rescue the bag as a whole. Buy through Net-a-Porter for $515.