I've always been a big fan of Bethenny Frankel, the sometimes-controversial former star of Real Housewives of New York who parlayed her reality TV fame into a booze-for-girls brand that she sold for a reported $120 million last year. She's funny, direct and willing to cop to most of her flaws - that's about all I ask from someone on a reality show, personally. When I got a look at her insane bag collection, it only made me like her more.
If you've ever asked yourself how you'd splurge if you suddenly became rich and wildly successful, you're going to want to take a look at Bethenny's bags, because she got to answer that question in real life. In early paparazzi photos of her, she's carrying average stuff, most of which I didn't recognize. Once her brand started to take off, though, Bethenny bought an Hermes or Chanel classic in seemingly every color, for every occasion. If you're a traditionalist, you'll probably faint over Frankel's bag collection.
1 / 22
We'll start with the early days before we move on to what Bethenny's recent riches hath wrought. I remember lusting after this exact same Gucci Horsebit Hobo when I was in college. It's still a totally beautiful bag. Shop Gucci via Gucci.com.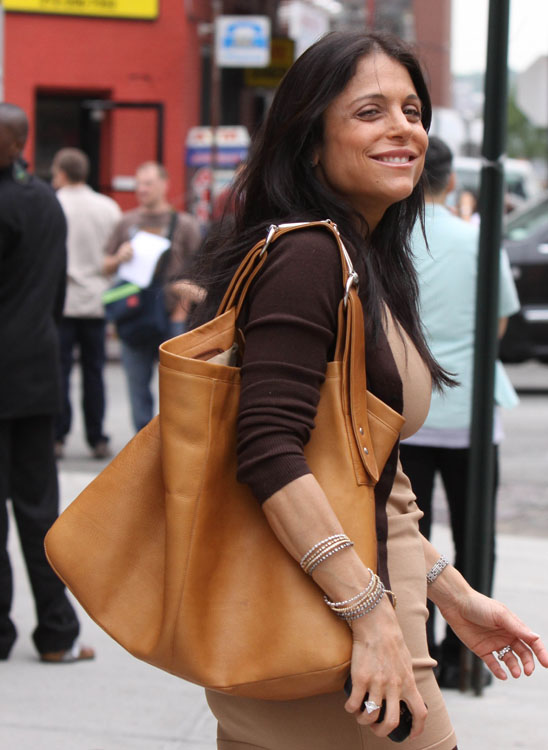 2 / 22
Bethenny's always had a penchant for simple, classic bags, like this mini version of the Gucci Boston Bag.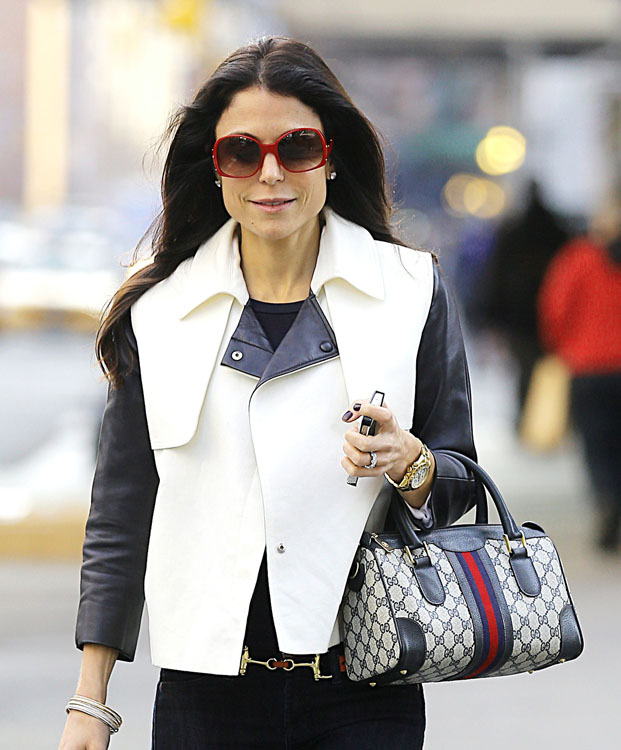 3 / 22
Speaking of small satchels, Bethenny carried this Chanel Bowling Bag around the time that she hit it big with SkinnyGirl.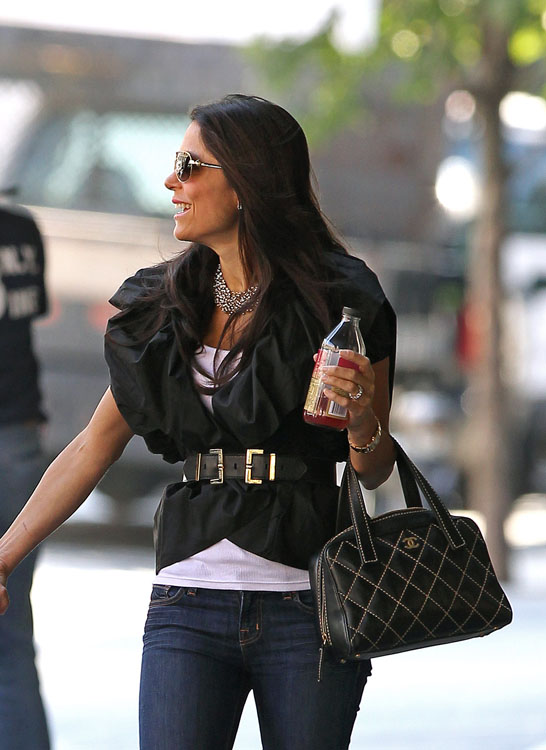 4 / 22
Even before her recent success, Bethenny was an Hermes fan. She toted this black Hermes Birkin while filming Real Housewives of New York.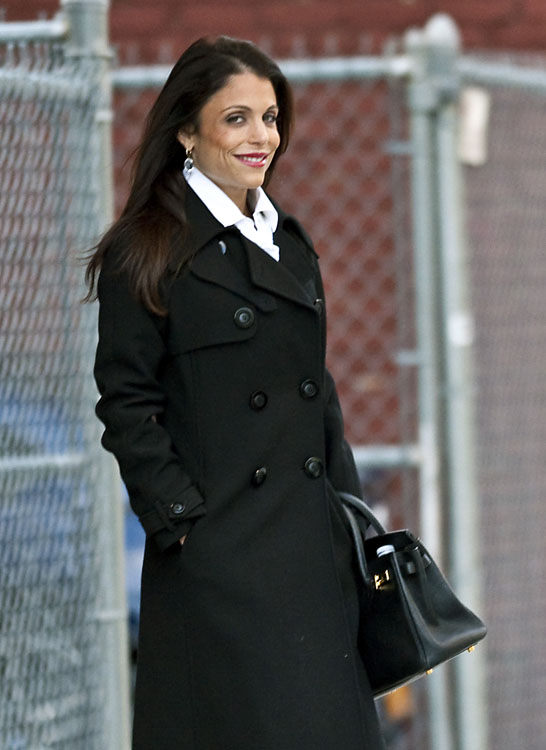 5 / 22
Once things got going, though, Bethenny's collection of Hermes Birkins expanded quickly. A tan version, of course, is a good investment.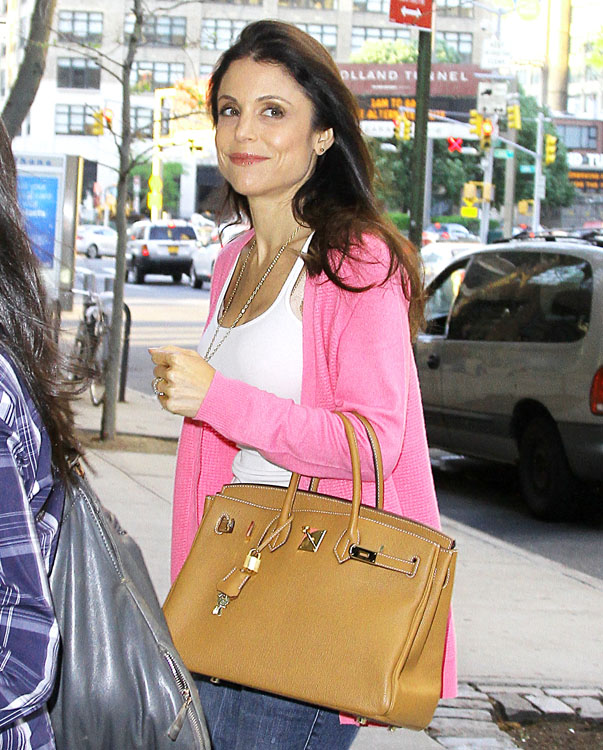 6 / 22
And what about taupe? You gotta have taupe. Bethenny definitely has taupe.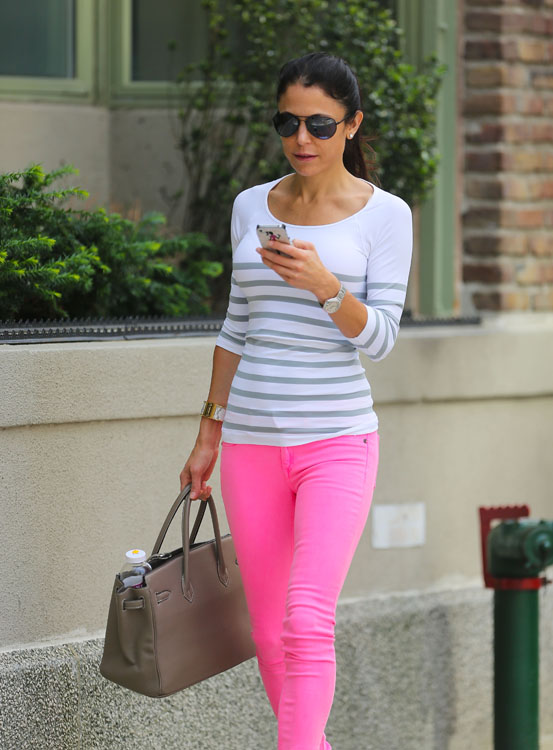 7 / 22
This might be a repeat of Bethenny's taupe Birkin or it might be a slightly different grey color - I'm not totally certain because of the lighting.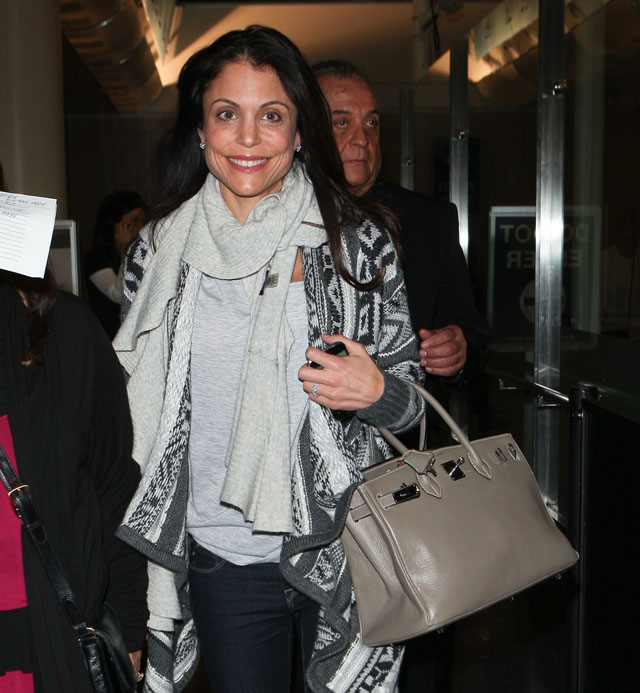 8 / 22
Bethenny also has a somewhat elusive white Hermes Birkin.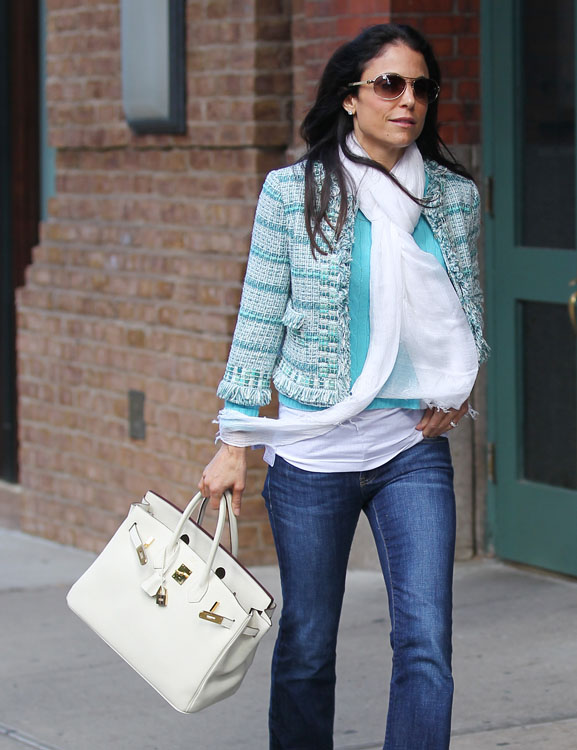 9 / 22
Naturally we (and Bethenny) couldn't round out the neutrals category without a good chocolate brown Hermes Birkin.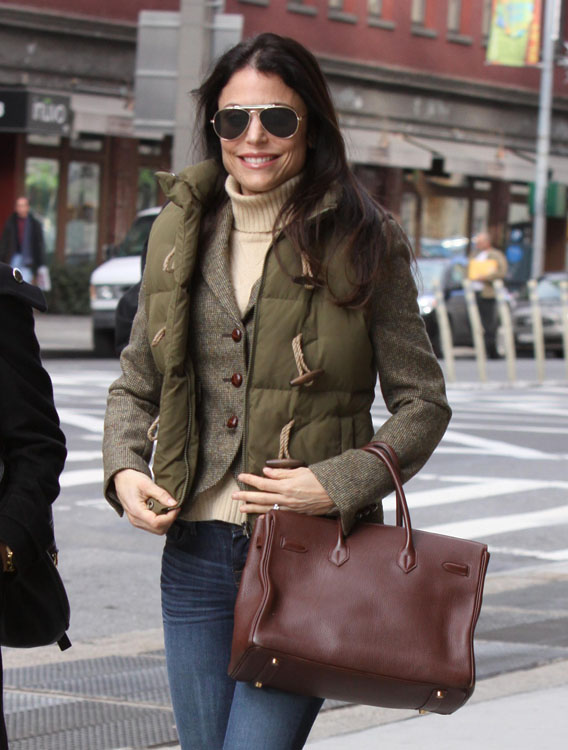 10 / 22
Bethenny seems to like a pop of color at times as well - this green Hermes Birkin provides a nice one.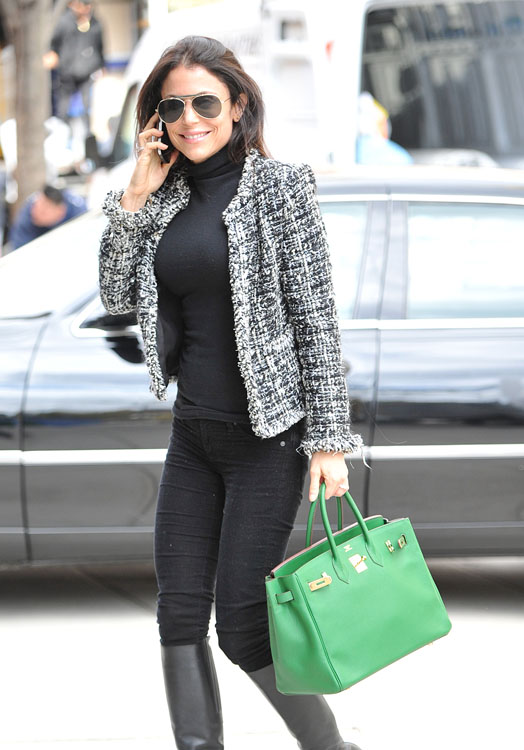 11 / 22
Or red? Maybe you prefer red.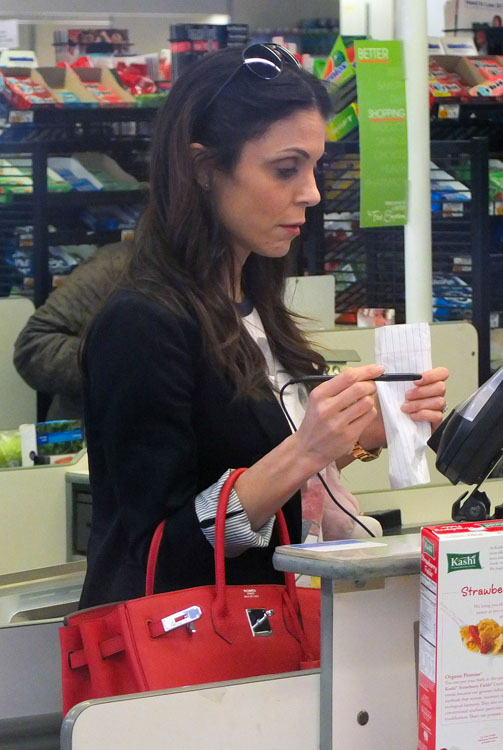 12 / 22
If blue is more your speed, Bethenny has two Hermes Birkin options for you. First, cerulean.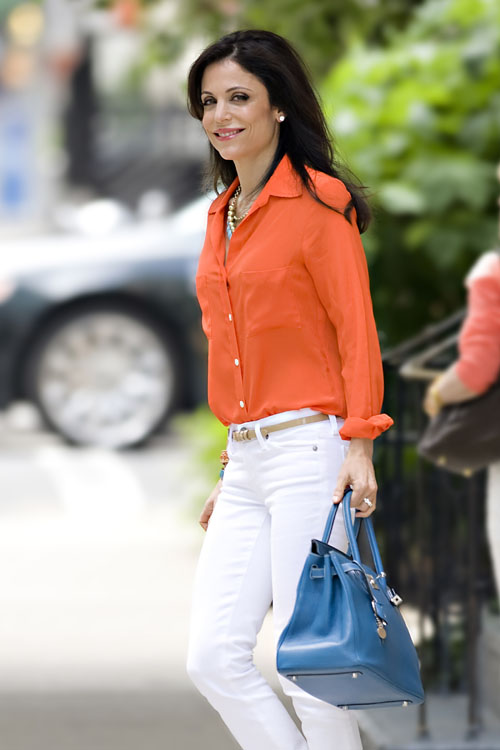 13 / 22
Second, cobalt.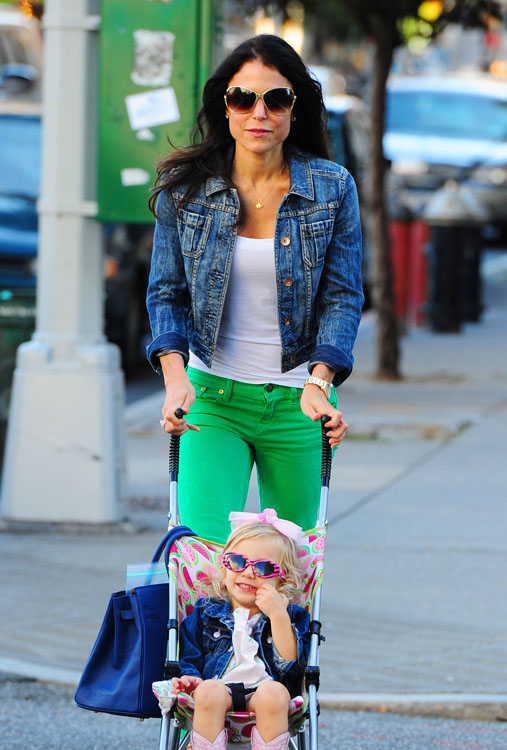 14 / 22
For a more streamlined Hermes look, Bethenny can whip out her taupe Hermes Jige Clutch.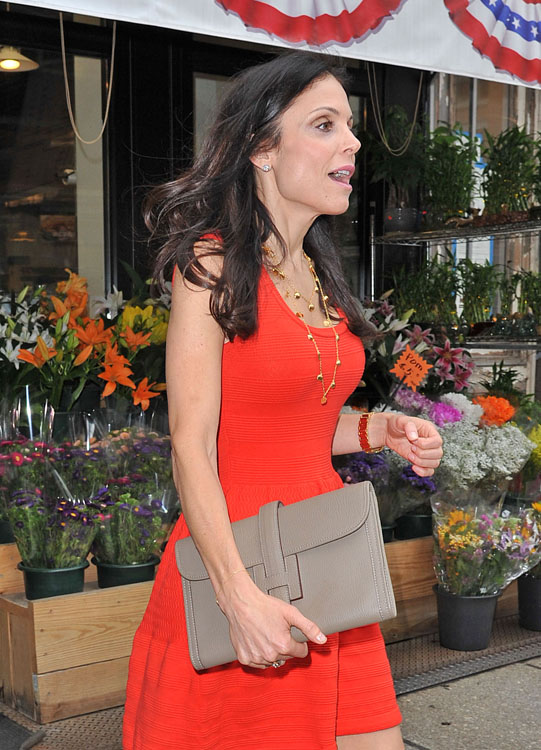 15 / 22
On the other hand, if Bethenny wants a more casual Hermes look, her tan Hermes Evelyn Crossbody suits her well.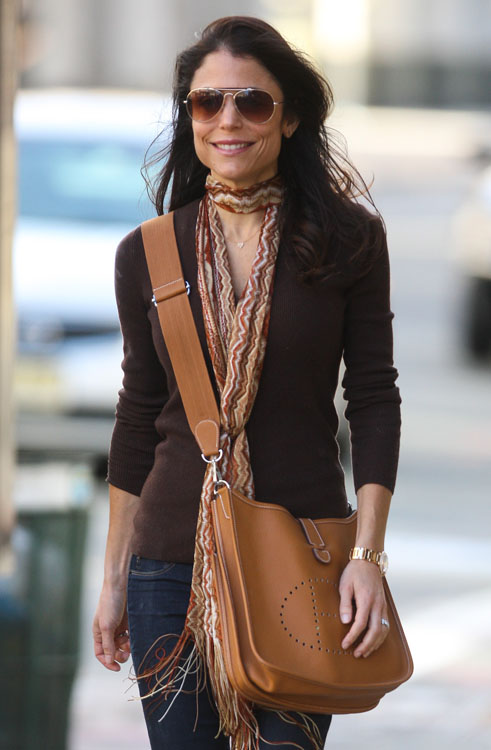 16 / 22
It's not all Hermes these days, though. A good, relatively affordable crossbody like the Alexander Wang Lia Messenger is a must for all New Yorkers. Shop Alexander Wang via ShopBop.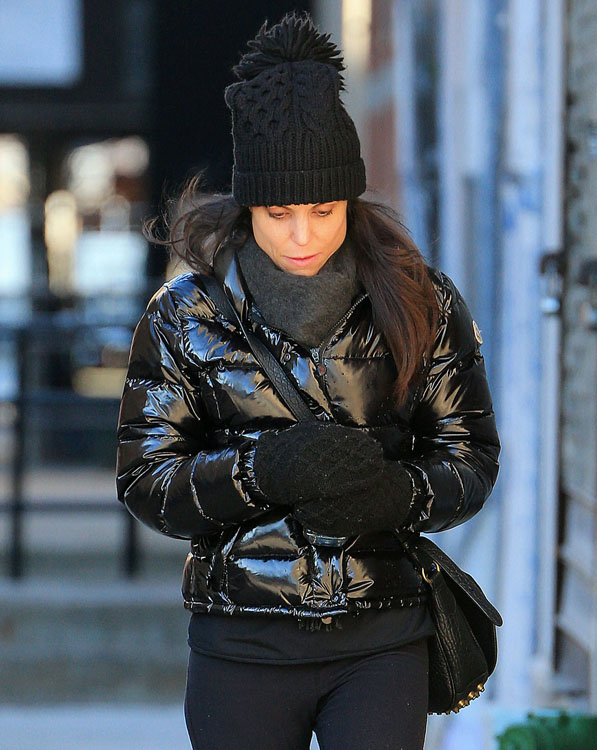 17 / 22
For travel, a mid-sized Chloe Marcie Crossbody and a Louis Vuitton Pegase Suitcase make a functional pair. Pick up a similar Chloe bag for $775 via Net-a-Porter and a Pegase of your own for $2,680 via Louis Vuitton.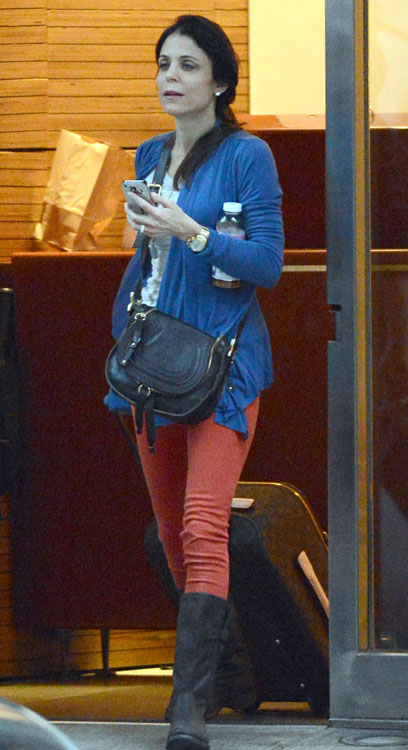 18 / 22
Like a lot of people, Bethenny has caught the artist-collab bug with this Yayoi Kusama for Louis Vuitton Speedy.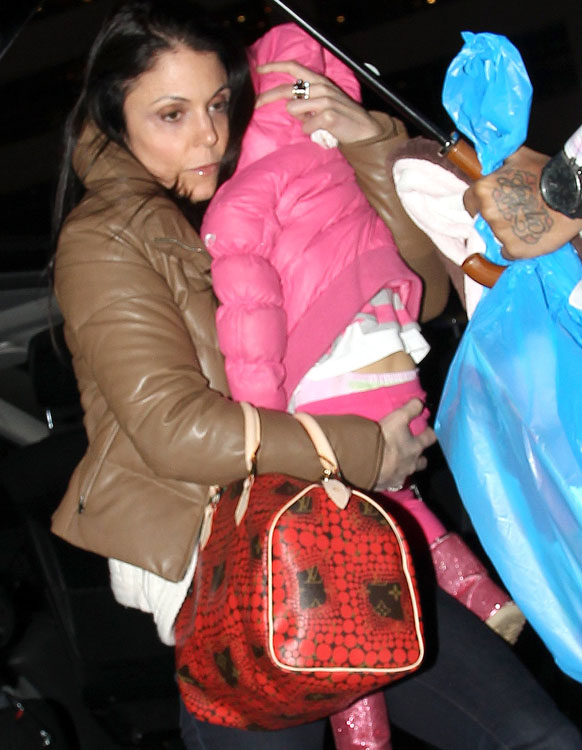 19 / 22
When it comes to handbags, though, Bethenny really only has two great loves. We've already covered her Hermes obsession in detail, but she also has a serious thing for the Chanel Classic Flap. We start, of course, with black.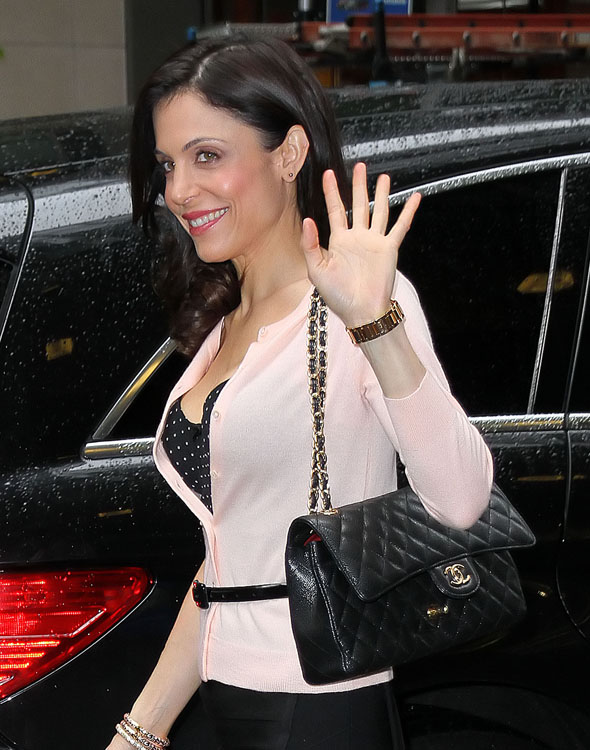 20 / 22
Next up, the Classic Flap in tan.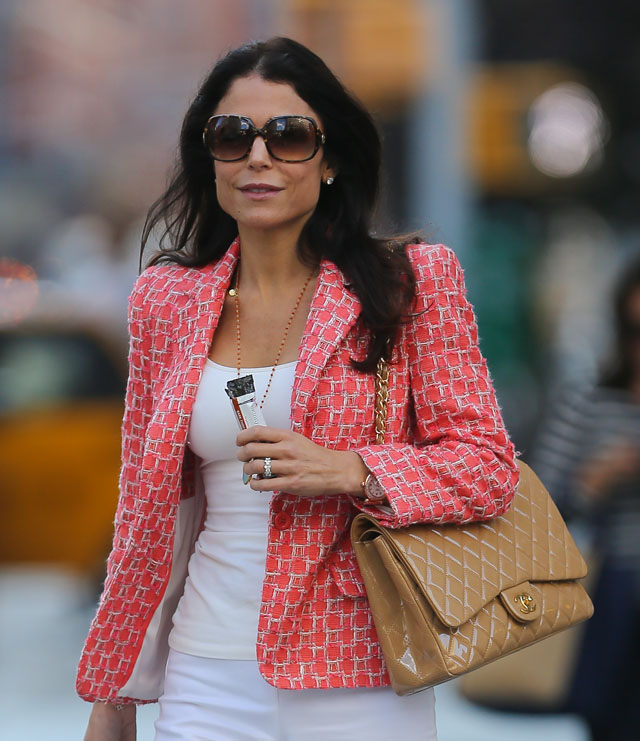 21 / 22
And a grey Chanel Classic Flap, because Bethenny likes to have her neutral bases covered at all times.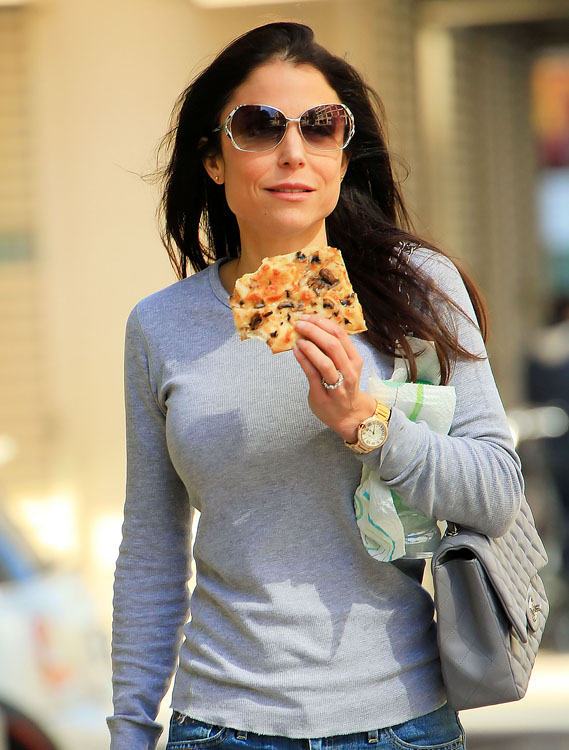 22 / 22
Finally, a blue Chanel Classic Flap. Bethenny seems to have a particular taste for blue, and this enormous Chanel bag does the shade justice.