See by Chloe is doing, I find another one of their bags that absolutely hits me in the face with its terribleness.
Every time that I think I might be able to jump on board with what
Their leather bags have been growing on my quite a bit lately, and the more I look at them, the more I like them. But then I saw the See by Chloe Joy Rider Tote, and it has nearly sent me back to square one.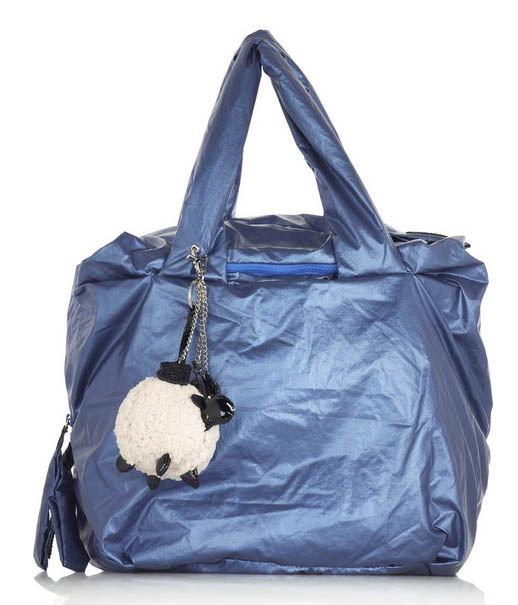 As best I can figure, it looks like someone took a cheap rain jacket and sewed it into an even cheaper-looking tote bag. It's fluffy and shapeless and looks like it would endlessly slip off your shoulder, if you were to ever want to put it there and carry it. And it also looks like it's destined to be wrinkled for life – the sloppiness is designed right into it, apparently.
I could see a certain type of angular-haircut-having, American Apparel-wearing hipster wearing this bag and thinking it's awesome because it's made out of 1980s track suit material, but if you're going for anything other than obvious irony, I would recommend this one. The lone bright spot is the slightly adorable puffball sheep that's hanging from one of the straps. Buy through Net-a-Porter for $195.