I know that this is from the same line as the last See by Chloe bag that I really liked, but I feel that this one is sufficiently functionally different that I can write about it again, right? Of course. And even if it's not, I'm doing it anyway.
Even though I've been out of college for two years this spring (eep!), my brain still instinctively looks at things like the See by Chloe Grasshopper Oversized Tote and thinks, "Ooo, that would be a great school bag, I bet I could fit my laptop in there." Doh. I never take my laptop anywhere anymore (ok, well that's a lie – sometimes I take it into my bathroom and sit it on my toilet lid so I can watch old episodes of Gossip Girl while I take a bubble bath, but that's not relevant here), but for everyone that does something besides sit on the couch all day, this might be exactly what you need.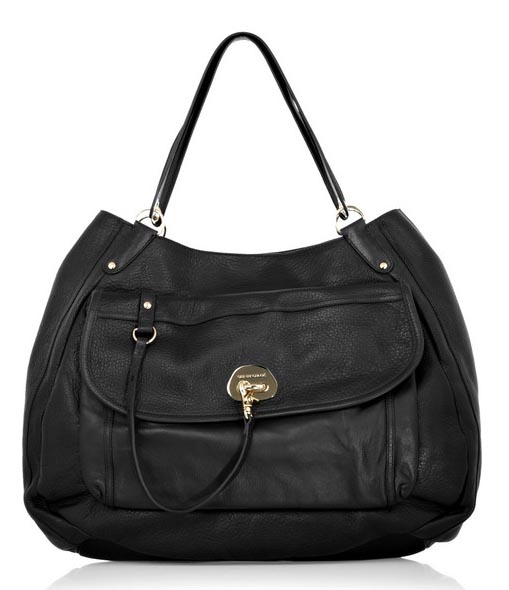 When a design is writ large, it often loses its appeal. Things that were cute when they were tiny are suddenly not nearly so cute anymore when they're the size of a school bag. This particular design, though, doesn't loose any of its appeal. It went from a medium-sized satchel to an extra large tote with considerable aplomb, and except for the slightly anemic handle size, it looks like it would be a wonderfully functional luxury bag. Buy through Net-a-Porter for $675.