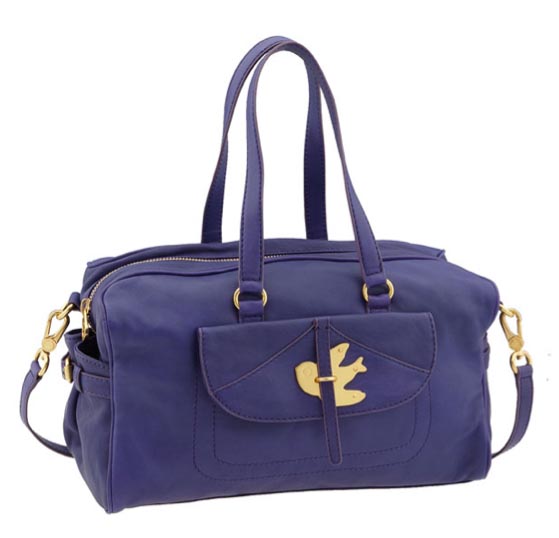 I've used my time visiting my parents over the past week or so check out a sampling of the best malls in Atlanta, and it seems like everywhere I went, I saw the entire Marc by Marc Jacobs Petal to the Metal line sitting on shelves and hanging on racks, just waiting for people to scoop it up. Unfortunately, the Marc by Marc Jacobs Petal to the Metal Benny Satchel was easily my least favorite.
It's not the sprightly color or the cute metal sparrow that bothers me – in fact, those parts are so cute that it's a waste that they're used on this bag. The shape isn't bad either – it's a standard satchel that most people find useful and at least reasonably functional.
The problem is those handles. Skinny, cheap-looking, a total afterthought – I hate them. I don't love rolled handles, but they'd look more high-end than these do by a long shot. Even thicker, wider flat handles would be a significant improvement (and have the added benefit of also showing off the beautiful leather that the brand uses). The skinny little handles that they chose instead just make the design look poorly planned and poorly executed. Buy through Nordstrom for $398.