Marc by Marc Jacobs Canvas Small Hobo boasts the kind of color and style that would be perfect for something fun, fresh and different. This bag is loud, it is out there, it screams out for attention, and it sure has mine.
I'm not usually the kind of girl who carries a bag like this. Yet, there was something that really caught my attention. Something that drew me in. The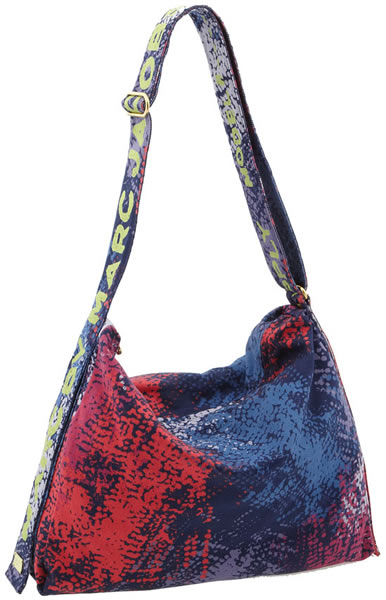 For the most part, I would normally pass this bag up. But not this time, this time I can think of several occasions where this bag would be perfect. The splashy printed bag has an adjustable logo-print strap which advertises the name of the handbag brand, Marc by Marc Jacobs. Again, normally, I am not one for blatant advertising, but for some reason this works. I love the versatility of the Marc by Marc Jacobs line. One moment you are looking at a classic leather bag and the next you come across a bold, statement making bag like this one. I am a fan. Buy through Nordstrom for $168.