Kooba Juliet Hobo are always ones that I've thought the brand does particularly well: medium-sized, functional, casual shoulder bags won't immediately look dated or make everyone think you're a fashion victim. They're the sort of bags that a variety of women can appreciate.
Bags like the
And that being said, I'm not sure why we've seen so few of these types of things from Kooba lately. I can understand wanting to advance your brand identity and innovate your offerings, but they do bags like this so well.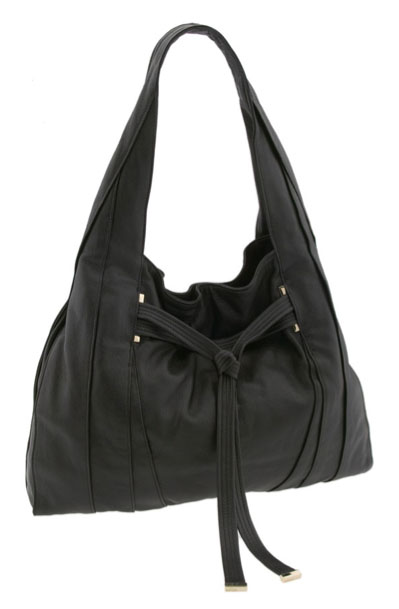 It seems like it's been a rather quiet fall/winter season for Kooba – I've seen their styles here and there, but not as much as I usually expect to. Some of their holiday stuff looks like it's going to be fantastic, so I hope to see more of their designs on store shelves soon, but for now I'll satiate my lust for their bags with this particular hobo. The leather is just begging me to touch it. Buy through Net-a-Porter for $595.