J. Crew clothing items, but I don't have a J. Crew handbag. Yet, every time I come across a handbag I am constantly reminded that I should make one my own. Once again, the price point is one you cannot beat. And in fact, you are usually getting a rather cute and functional bag.
Once again, a J. Crew handbag reminds me that I need to check the site more often. I definitely have several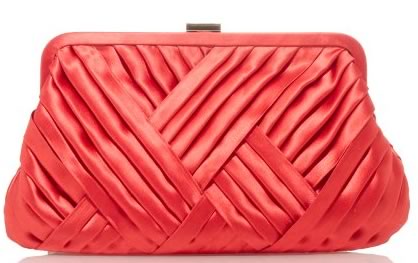 The J. Crew Panier Clutch is yet again a prime example of a really cute and fun clutch at an unreal price. This time, when I say unreal, I mean it in a good way. I love this bright and fun woven satin clutch. It is perfect for adding the right amount of color or pop to an outfit without commanding all of the attention. There is a shiny gold-top frame closure adds the slightest hint of shimmer to the already shinny bag. Like I said earlier, this clutch comes at a price you just cannot beat. In fact, if you simply use it a few times, you will without a doubt get your money's worth. Buy through J. Crew for $68.