Fall fashion may be rolling in to online retailers left and right (for pre-order, at least), but in most of America, it's still scorching hot outside. I was reminded of this all too abruptly last week when I spend five days moving out of my apartment – it's hot out there, you guys.
With approximately three months of warm weather left in my neck of the woods, it's not too late to be looking for bags to carry at cookouts and pool parties. If you're in the same boat, check out the Elain Turner Bamboo Handle Clutch.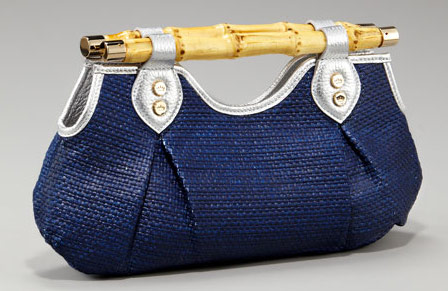 This bag clearly isn't any kind of design advancement (in fact, it reminds me a lot of Gucci with the bamboo handles), but it's cute, inexpensive and totally season-appropriate. Not only that, but it's a nice reminder to enjoy the summer while it lasts. Chilly temperatures will be here soon enough. Buy through Neiman Marcus for $175.