I've been staring at this Coach Sequin Pouch for a few days trying to reconcile my feelings about it, but to no avail. Here's the problem: recently we covered the Coach Sequins Spotlight Bag, which I unexpectedly adored. And then this Coach bag came my way, also with sequins, also Coach Poppy, but somehow much less exciting and special.
Now, I'm not a sequins girl. In fact, most of what I wear is carefully chosen to be sans any sort of flashiness. So while it was curious that I loved the Spotlight so much, this bag should come as no surprise. And yet, while knowing that I myself would never wear a sequined creation, I recognize that this bag is quite wearable.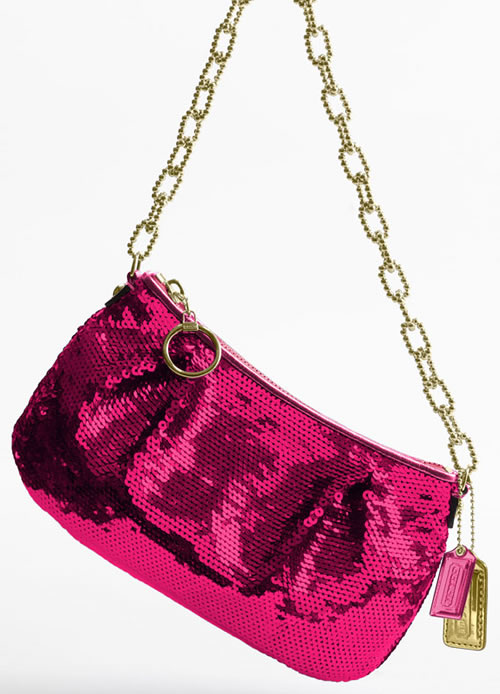 Though it's quite tweeny, what with the itsy-bitsy pouch shape made only to fit under the arm of a teenybopper, it's of course easier to rock a small amount of sequins than a massive sequined bag- especially if you're only in middle school. And if you are of that age, go for it- the little pouch comes in pink and black, so choose depending on your style and whimsy. And who knows? Maybe I'll be brave and pair some sequins with flannel, like some sort of glamorous lumberjack girl. Buy through Nordstrom for $198.