How excited am I that Botkier decided to bring back their awesome Venice line for another season? Really effing excited. I've seen the spring bags and I love them.
The Venice bags have been my favorites from Botkier since the lovely Bianca line, and I couldn't be happier to see them in new shapes and colors for spring. An early favorite for me is the Botkier Venice Feed Bag Crossbody, a combination of the season's hottest shape with the zipper details that made me love the line so much in the first place.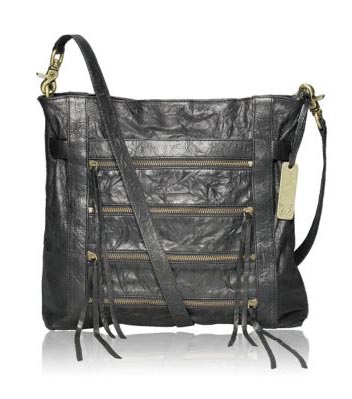 Apparently you're now a nobody if you don't have a crossbody bag (which includes me – none yet), if the spring bags that have started surfacing are any indication. This option gives you a roomy bag without being oversized, plus exterior pockets and the great leather for which Botkier is known. I'm loving the wrinkly finish. Buy through Bloomingdale's for $450.