Anthony Vaccarello's Saint Laurent surprises us time and time again. On the one hand, he has fully embraced the codes set forth by his predecessor, whose shoes were an enormous pair to fill. Yet, season after season, Vaccarello continues to put his own spin on the Saint Laurent brand, breaking the mold of what we expect and introducing new bags that defy the traditional brand formula.
One of those bags was introduced in late 2019. While it wasn't a huge hit instantaneously like some of the brand's other bags (the Le 5 à 7's instant 'IT' factor comes to mind), the Saint Laurent Manhattan Bag has grown to be a fan-favorite, quietly becoming a popular choice. Now, as the trend towards neutrals and low-key luxe bags continues to boom, the Saint Laurent Manhattan is ready to shine, and its newest iteration is already a hit.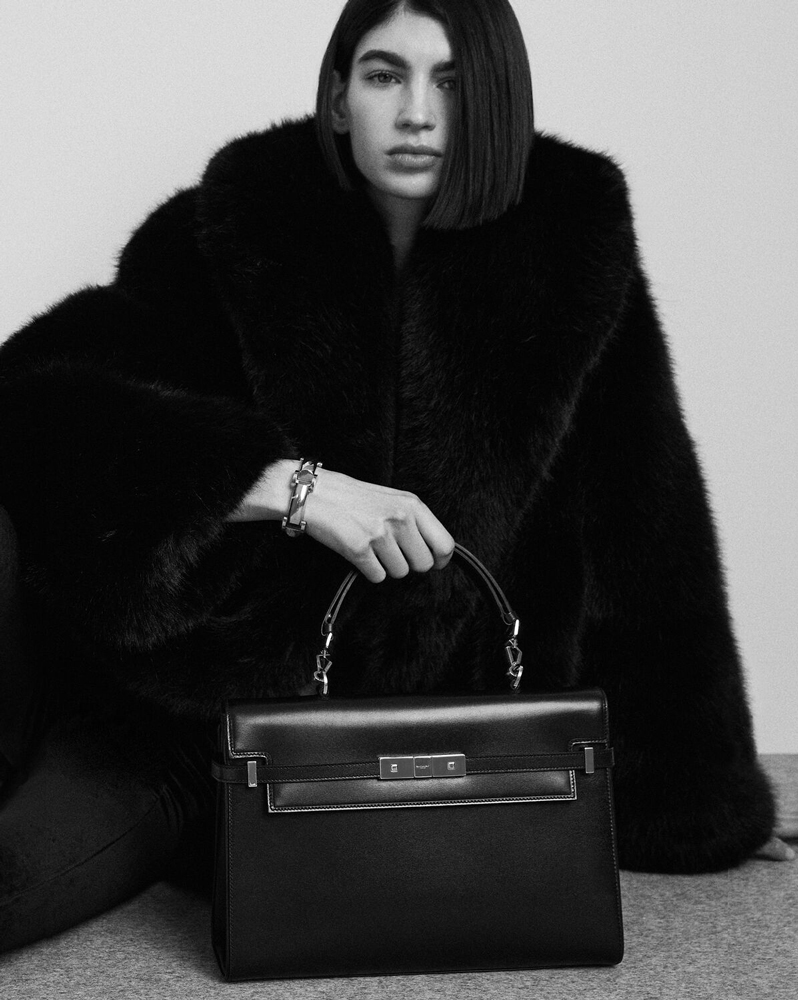 New and Noteworthy
In a campaign fronted by the, dare we say, iconic Kate Moss, Saint Laurent introduced the Saint Laurent Manhattan Top Handle Bag earlier this summer. The same, but different, the top handle version showcases the unmistakable codes of the Manhattan bag, like the thin belted finish, which adjusts the bag's opening by tightening it or loosening it.
The style is further defined by its versatility in styling, as it looks chic worn closed but also casual and cool worn open. This versatility allows for functional day-to-night wear and multiple ways of styling. The bag's strap length can also be adjusted for short or long wear. Elegant, ladylike, and super-sleek, the bag is currently only available in black calfskin, which is smooth and has a slight sheen.
Already a favorite of friend of the house, Hailey Bieber, discover more below and shop now via Luisaviaroma for $4,200.