When I think of Christian Louboutin's sexy aesthetic, the iconic Pigalle pump comes immediately to mind. This pump is arguably the brand's most recognizable design, and Fall 2014 marked the Pigalle's ten year anniversary. For a shoe to enjoy a decade of popularity in the wild world of footwear is no small feat. Trends come and go, but the Pigalle is a pump that's going to be around for a very long time.
A shoe as iconic as the Pigalle is definitely worth putting to the test, and it's the subject of this edition of TalkShoes Testimonials.
1 / 6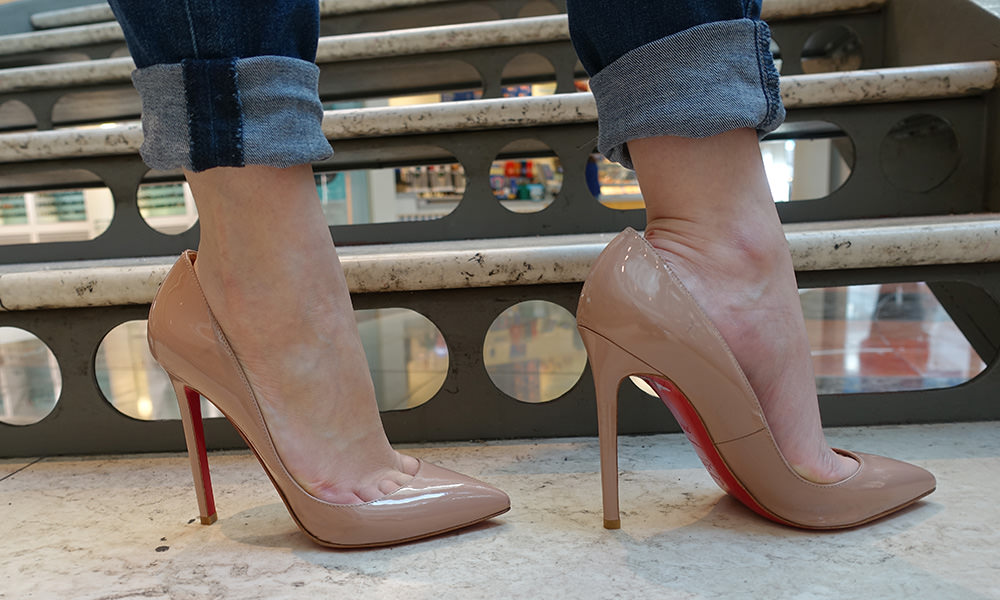 Aesthetics

The five-star rating says it all. These pumps are beautiful, and they are, without a doubt, a modern-day classic. A nude, pointd-toe, patent leather pump is a guaranteed staple that you will want to wear now and for years to come.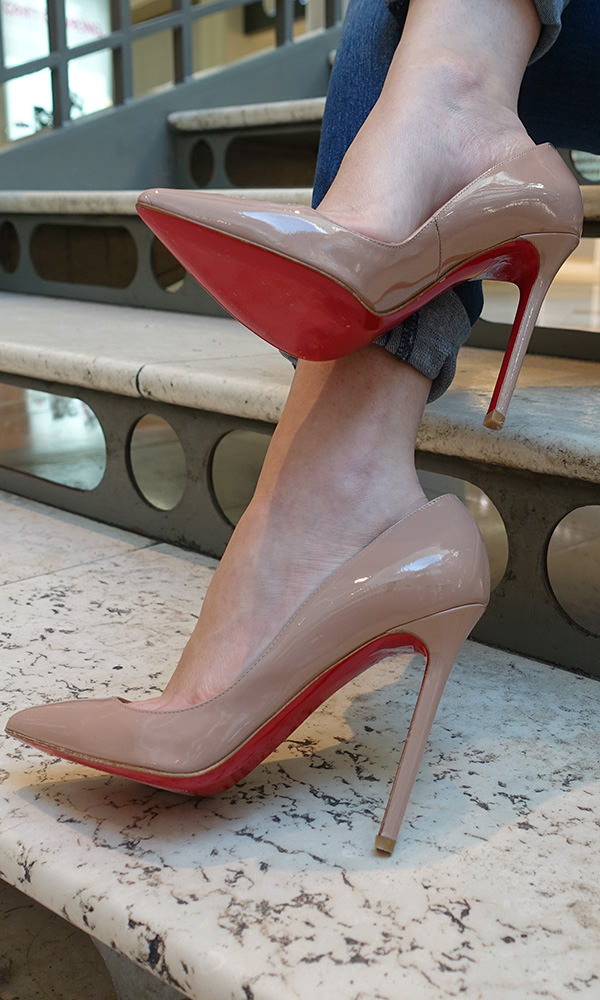 2 / 6
Comfort & Functionality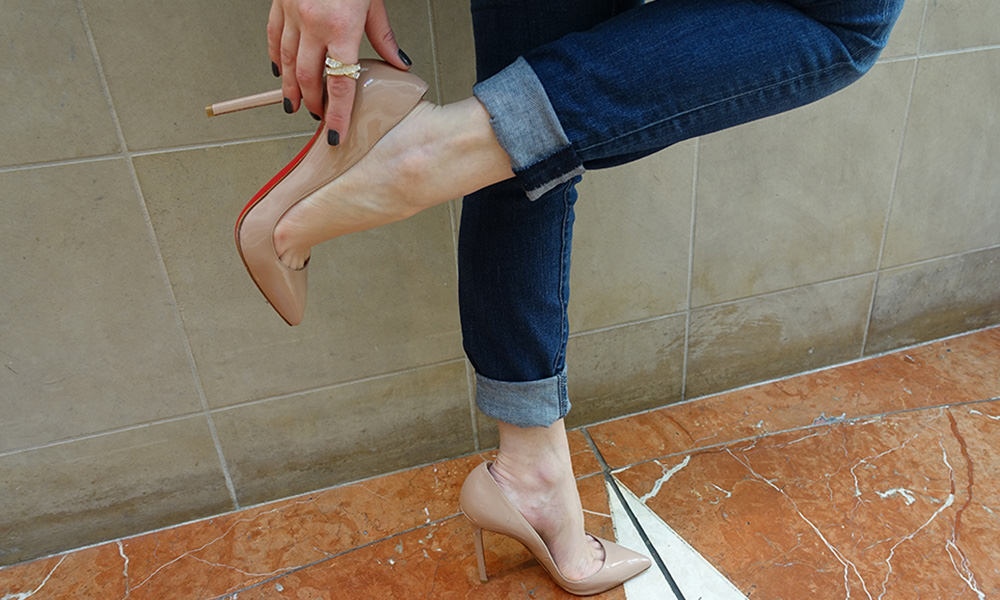 One word instantly comes to mind when I think about what it's like to walk in a pair of Pigalles: intense. These pumps are 120mm high, but I already own a pair of 120mm So Kate pumps, so I had an idea of what I was getting myself into. The height wasn't an issue as much as slipping my foot into this shoe. Pigalles are known for their very short toe box, but it was even more extreme than I expected. The show is very narrow, and I had to wiggle my toes quite a few times in order to get comfortable.
Another common concern when buying a pair of Pigalles is figuring out what size to purchase. I find that the Pigalles run a pinch small. I own several Louboutin pumps and I'm always a size 35. In the Pigalles, however, I opted for a 35.5 simply because of the toe box. I have very slender feet, and while I know Louboutin pumps stretch over time, getting my toes into the 35 wasn't happening. The half a size up gave me a pinch of relief.
3 / 6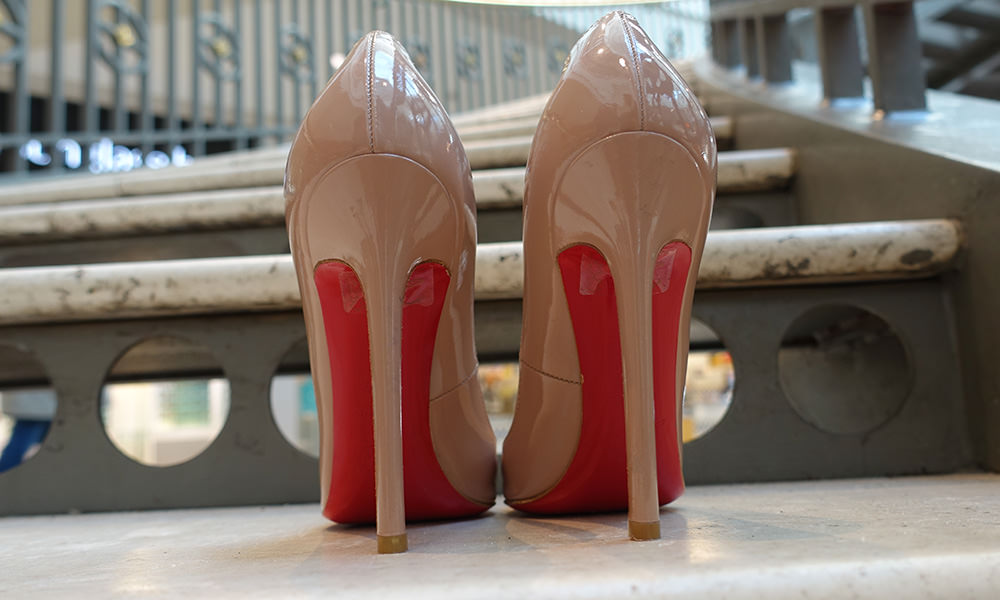 Quality & Construction

The silhouette of this pump is very unique because of the low sides and short toe box. Since I have slender feet, the low sides didn't bother me so much; someone with a wider foot might experience more discomfort, though. In certain movements, I felt the sides of my foot hanging over just a pinch, but it wasn't enough to really bother me or cause me to stumble when walking.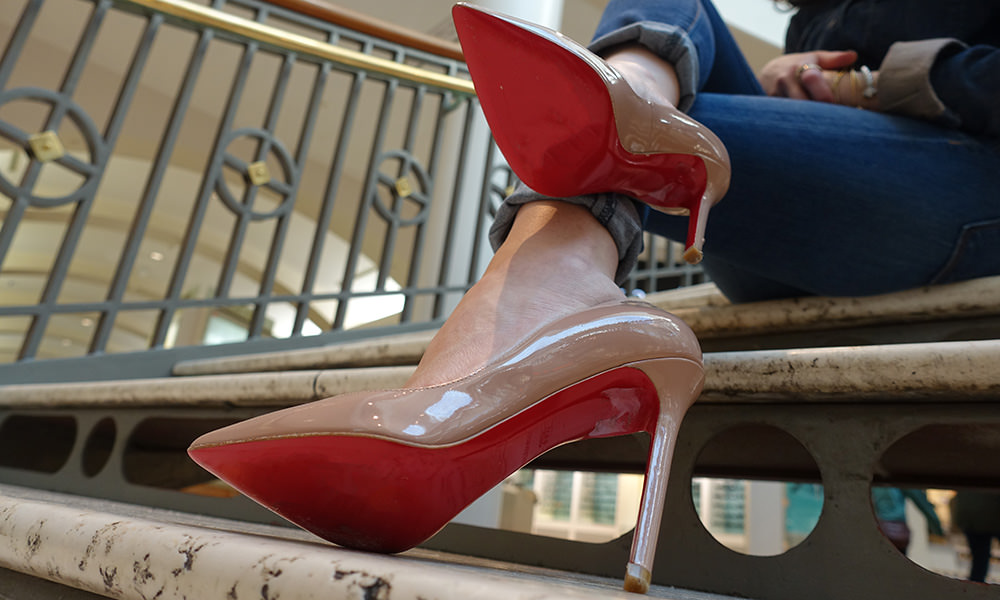 My biggest and only complaint with Pigalle pump is the very short toe box. It took me some maneuvering to get comfortable in these shoes, even before I stood up. My toes were very close together, and I couldn't spread them apart even if I tried. As I started wearing them, my toes endured the pain and the toe box stretched out just a bit. Overall, my feet still ached after wearing them for a couple of hours.
4 / 6
Value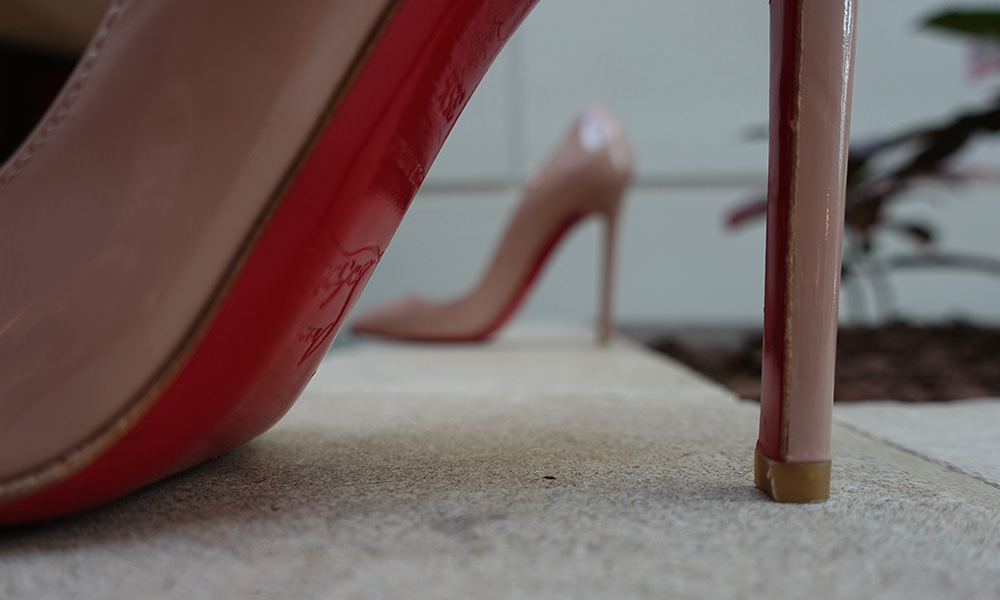 Right now, the Pigalles retail for $675, which is the entry pricepoint when buying a pair of Louboutin pumps. The style and price of the Pigalle make this pump a good place to start for someone looking to beef up their shoe collection, and they're a great first Louboutin. The brand does make periodic price increases, so if you're considering buying a pair, keep that in mind.
5 / 6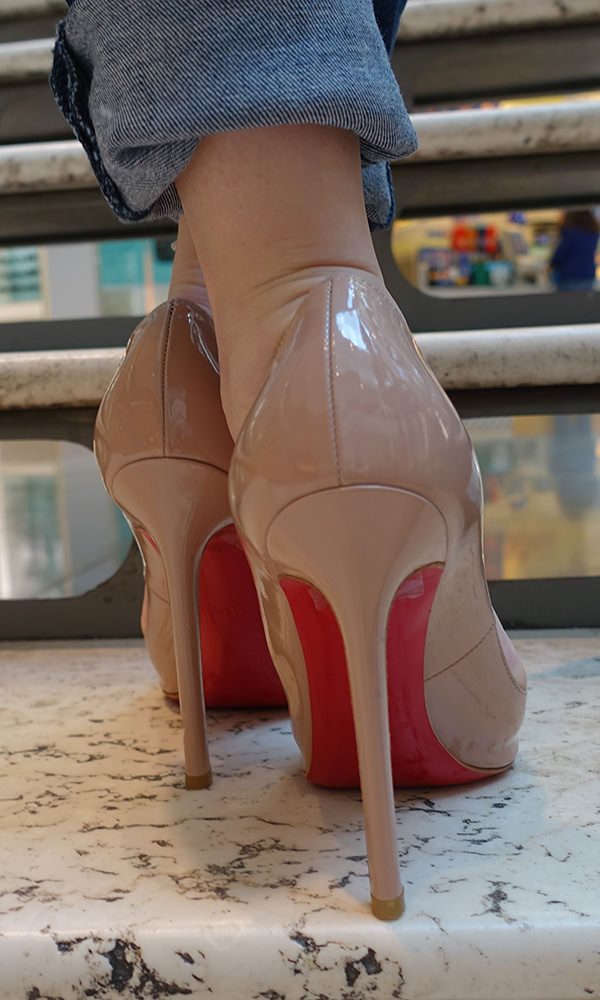 Staying Power

The Pigalle recently celebrated its ten year anniversary, and I have no doubt that this pump will be around for another ten, twenty or fifty years. Crazy trends come and go, but there's nothing trendy or fleeting going on here.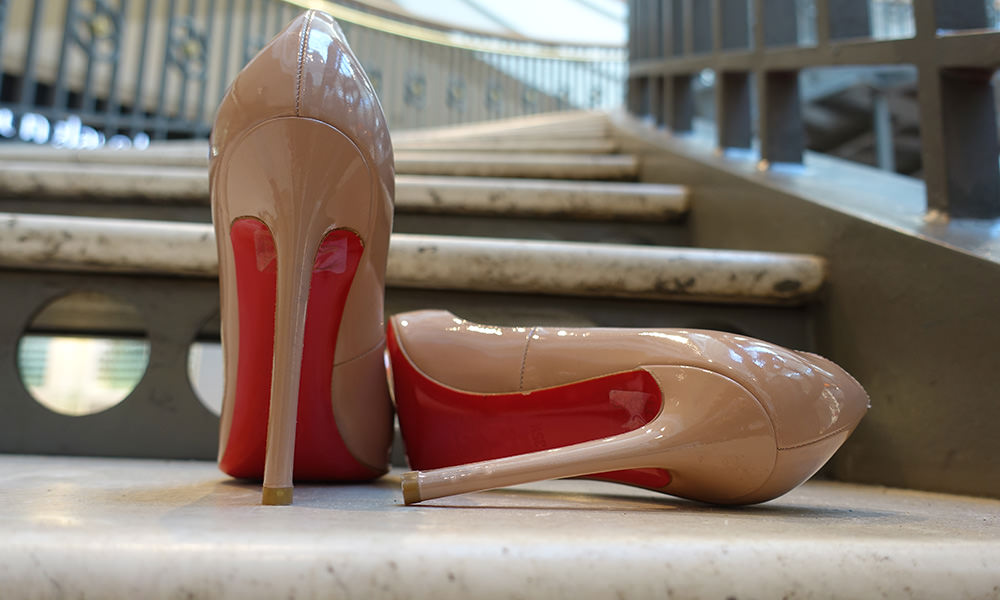 6 / 6
Total Score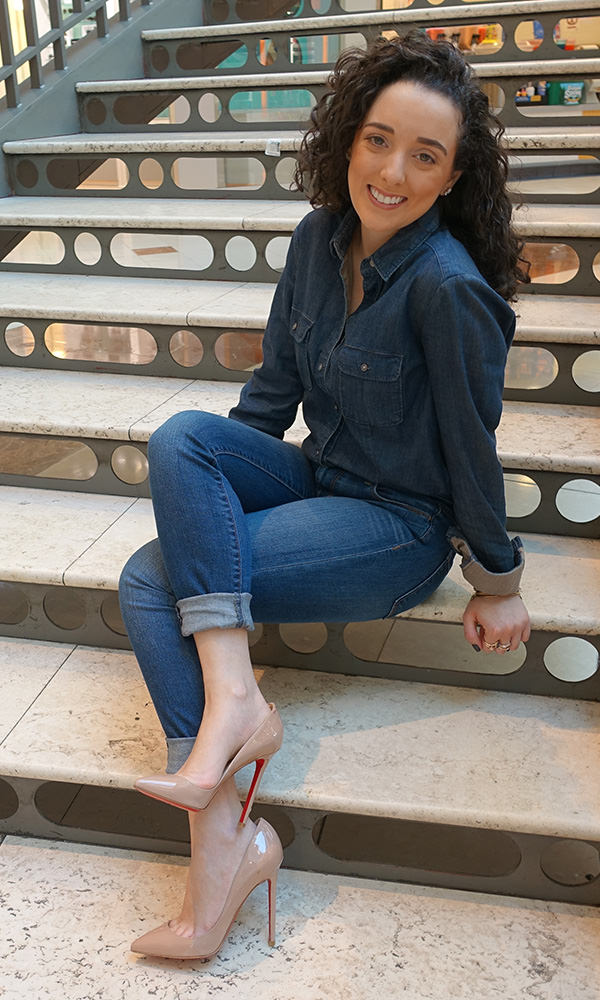 You all may think I'm crazy, but I think the Pigalle is one of the most difficult shoes in the Louboutin family to walk in. I've tried everything from Daffodile pumps to So Kates, and none of Louboutin's other popular styles have given me as much trouble as the Pigalle. Don't get me wrong; they're beautiful both on and off the foot, but they are a bit painful. These pumps may pinch my toes and be a pinch too high, but I would never truly regret wearing a pair of classic pumps like this.
Buy through Christian Louboutin for $675.
Don't forget to read more about your favorite shoe brands over on TalkShoes.