I've always been a huge fan of Mulberry—they were one of my very first bag loves and a brand I still turn to today. The Alexa bag is forever rotating in and out of my collection, and my Cookie Bayswater Satchel is still one of my most prized bags. Mulberry's quality has always been pretty good for the price-point in my opinion, and its vintage inspired shapes and details are what keep me interested.
Additionally, they've started a buy back program where customers can have their old Mulberry bags authenticated and appraised, and then they are given a certain amount of credit to put towards a new purchase. I've taken advantage of this program a number of times and after having some unrepairable cosmetic damage to my poor Alexa, I decided to trade it in for something new. Since I was mostly using store credit, I decided to try out something fun and different for myself: The Mulberry x Acne Studios Mini Crossbody Messenger.
I was drawn to it as the multi-pochette crossbody trend has been one I actually have liked, but as a size twelve, short and busty woman, it's been hard to find a version that suited my frame. I also didn't want anything that wasn't leather, so that ruled out both the Prada and Louis Vuitton versions. Funnily enough when this collaboration was first released, I didn't have much of an opinion about it, but once I paired the bag with Mulberry's Croc embossed chain wallet I knew it was going to be exactly what I wanted.
Aesthetics
This collaboration is very me. I'm a big fan of both brands and now that I have a piece from this collection, I'm surprised I didn't get on board sooner; perhaps because it's a quirky bag and not a shape I gravitate towards without inspiration. There are a lot of collaborations recently that are just for the hype, but I like that I can see the DNA of both brands in this bag. Mulberry's vintage aesthetic and briefcase-like shape, the strapped buckles, and even the leather is a similar matte black embossed croc as the Alexa I gave up (and miss terribly).
I see Acne in the big chunky hardware—its sense of humor, the multiple buckles all lined up in a row and in the way the branding on the bag is displayed. I'm the first to admit it's kind of a funny looking bag, and I highly recommend a read through the "MULBERRY x ACNE STUDIOS?" thread for a good laugh. The comparisons are HILARIOUS and undeniable. Yet I like that the bag doesn't take itself too seriously, and I have found it easy to use despite its seemingly fussy design aspects. And though it has a lot of character, it doesn't actually get in the way of its functionality and it still matches most of the outfits in my closet.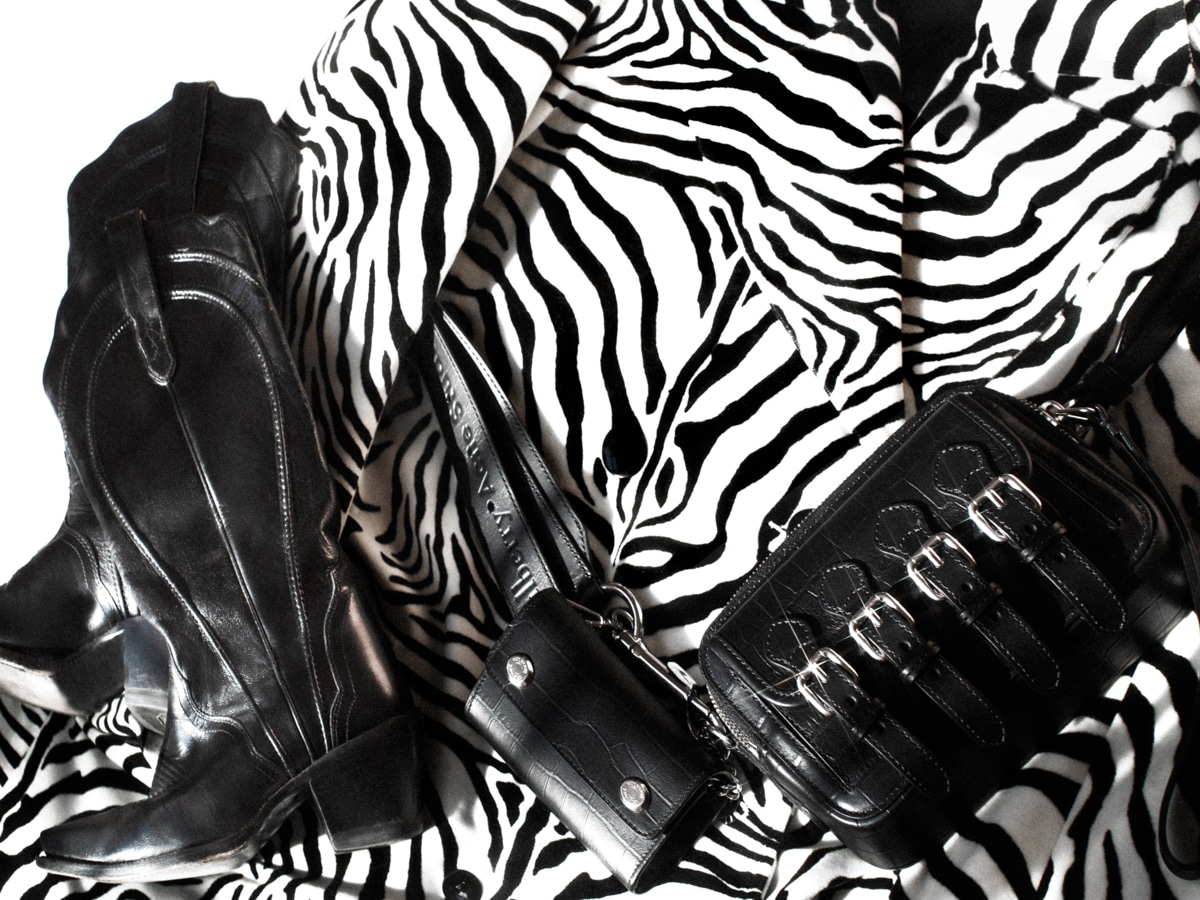 Usability + Functionality
To be honest I'm not much of a small bag girl, but since we're still in a pandemic I'm not really trying to go anywhere. With that being said, I still have errands to run and I try to take walks when I can to try and manage my mental health in these difficult times. That's exactly where this bag comes in handy. Don't be fooled by its seemingly small size, it fits more than you would think, it even fits my brick of a phone. It has an outer pocket that has a magnetic flap, so no, you don't have to unbuckle each buckle!
The pocket is a perfect fit for my passport, and there's an inner pocket that's great for cards if you're not carrying a wallet. I sort of "hacked" this bag and attached the chain wallet to the clasp loop to create a "multi pochette" style crossbody. This actually works out well, as I can open and close the wallet as I'm wearing it without it falling off. This also saves room in the main compartment of the bag for for my essentials like my keys, inhaler, hand sanitizer, and chapstick. I find the bag pretty easy to access and the zipper is smooth, it doesn't scratch or pinch which is one of my biggest pet peeves!
As for wearability, I like the strap a lot as it's thick but comfortable, and has a good amount of holes punched into it so I can easily adjust if needed. I could do without the embossed branding on the strap but it doesn't really bother me. Another plus is that it has a small top handle in addition to the strap, so I would just wear it as a mini brief case if I'm not wearing something sporty. I live in Brooklyn and it's winter, so that means it's big puffy coat time and cold hands are also an issue. I find that I've been wearing this bag a lot because I can keep my hands tucked away in my pockets and the strap fits well over my coats comfortably. Overall I think this bag's functionality is its best trait. It's so easy to throw on and you can get in and out of it with ease.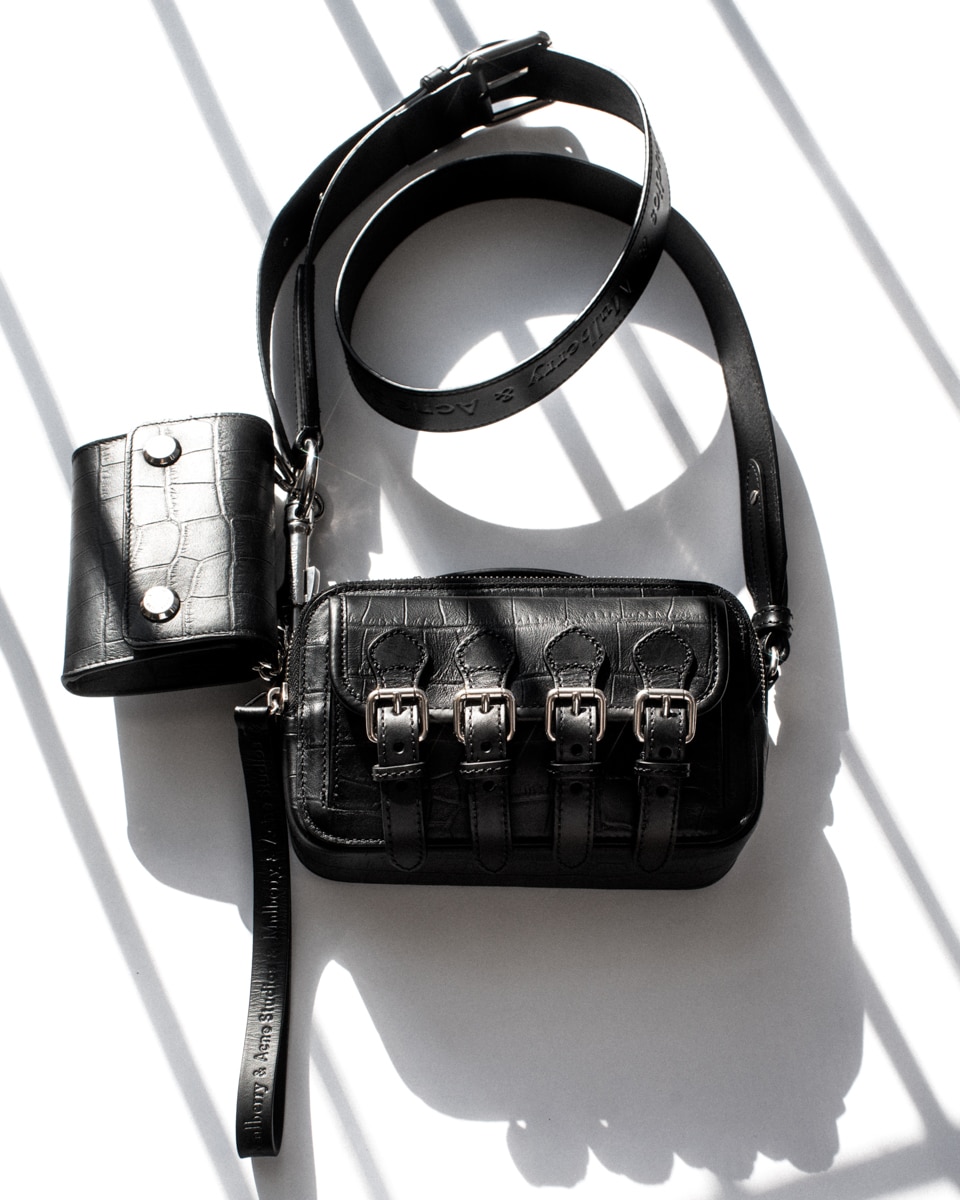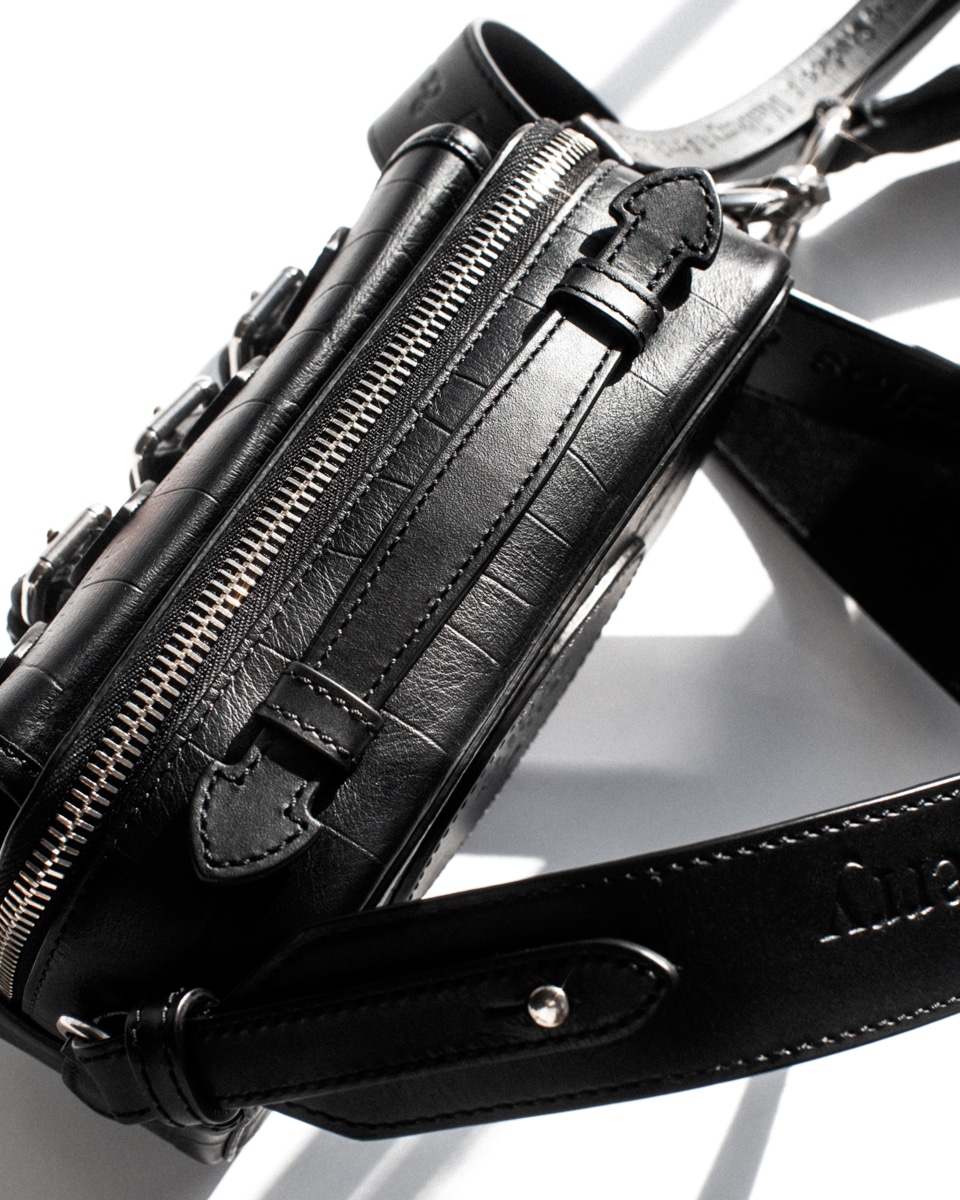 Quality + Construction
As I stated earlier, I find Mulberry's quality to be good for the price and that's probably one of the reasons I've been into the brand for over eight years. The leather feels hearty, I practically have claws for nails and I haven't scratched or nicked the leather at all. As a matter of fact I don't even worry about it. The back has a leather patch with the Acne Studios X Mulberry logo, which is a nice little detail and no stitch is out of place. This particular bag is lined in fabric, which is not as luxurious as I would like but to be fair it's a high quality herringbone fabric and this keeps the bag at a lighter weight.
Actually, the weight of the bag is just right, it's light for being leather and having as much hardware as it does, but it doesn't feel low quality like some other small bags. As for the hardware, the zipper feels strong yet smooth and the spring clasp opens with ease. I've noticed that with some of the handbags with bigger pieces of hardware, the hardware can feel cheap and even chip or tarnish. These common problems are some of the reasons I usually shy away from bags with too much extra hardware, but I have had no such issues with this bag so far. I've also gotten caught in the rain and snow with this bag a number of times and I am happy to report there's been no blistering, or damage. I will say though that I have treated this bag with Collonil leather gel, a moisturizer that also applies a water resistant barrier to the bag.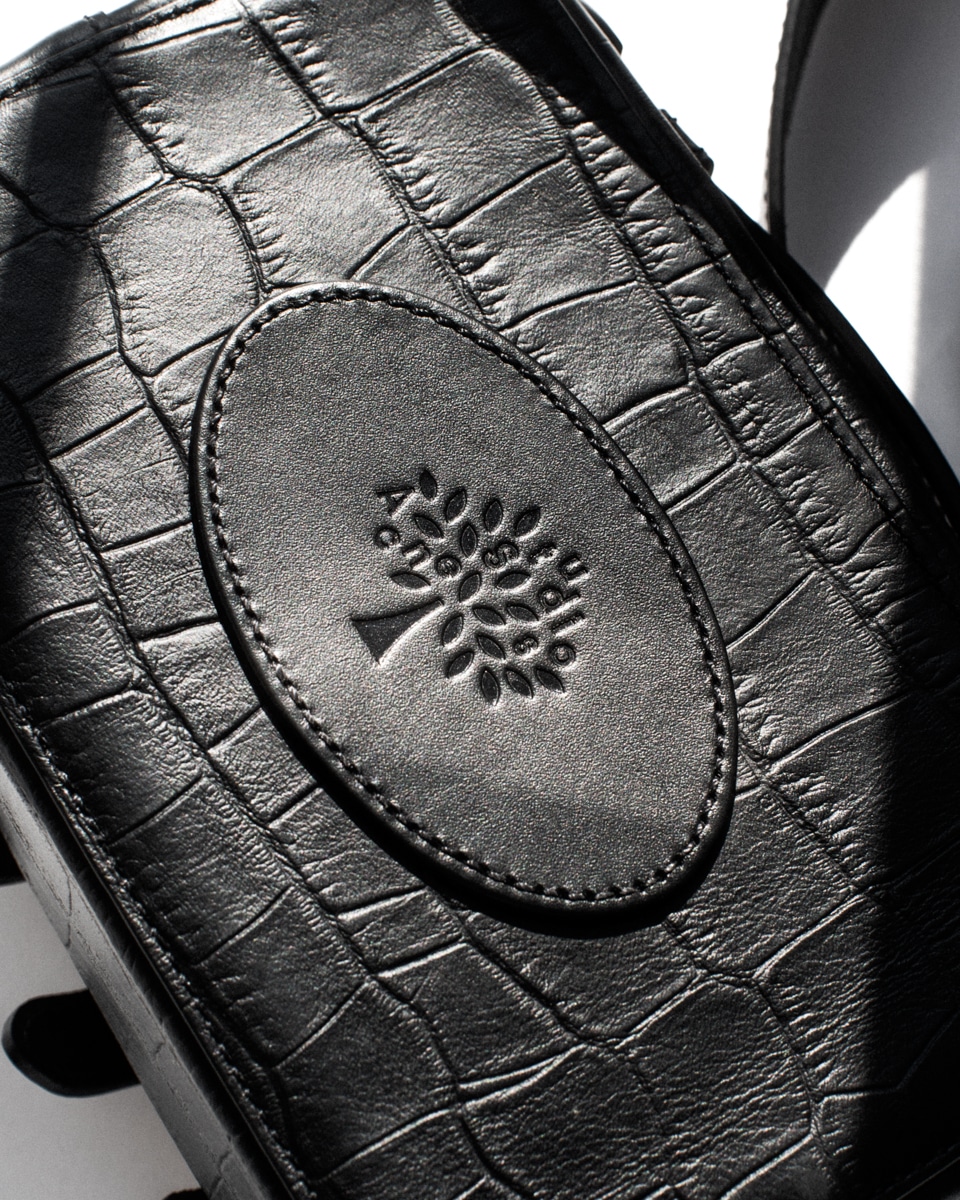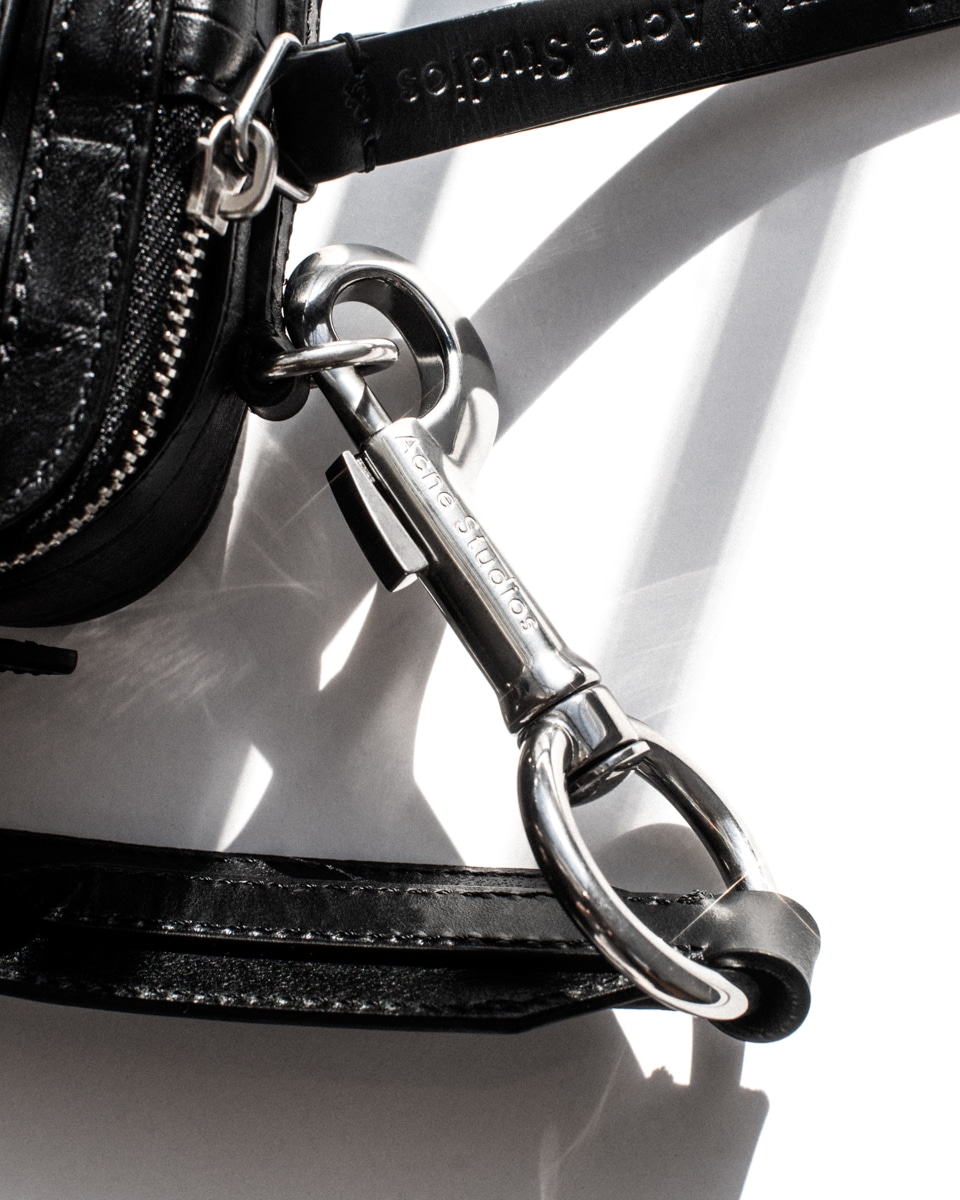 Price + Value
I find Mulberry's price point to be pretty reasonable, especially when on sale, especially considering that the quality is pretty good and most of its bags seem to be relatively functional. As a matter of fact I find that with most of my Mulberry bags I often get my money's worth when I calculate out the price per wear. Unfortunately the resale value is often all over the place, and some of the older styles sell at quite low price points. I wouldn't recommend this bag if you are looking to make money on the resale market or are planning on investing in it as a flip bag.
When I searched for this particular style pre-loved online, it came up with no results, though I was able to find the Bayswater style bag from the collaboration selling for about $800, which is not bad for Mulberry. Do I think this bag is worth the money? Absolutely. Is the bag a good investment? Well, that depends why you are investing in it. If the priority of your investment is as a wearable, high quality bag, then yes this is great! If your investment is more about reselling later for a profit, then no it's probably not what you're looking for.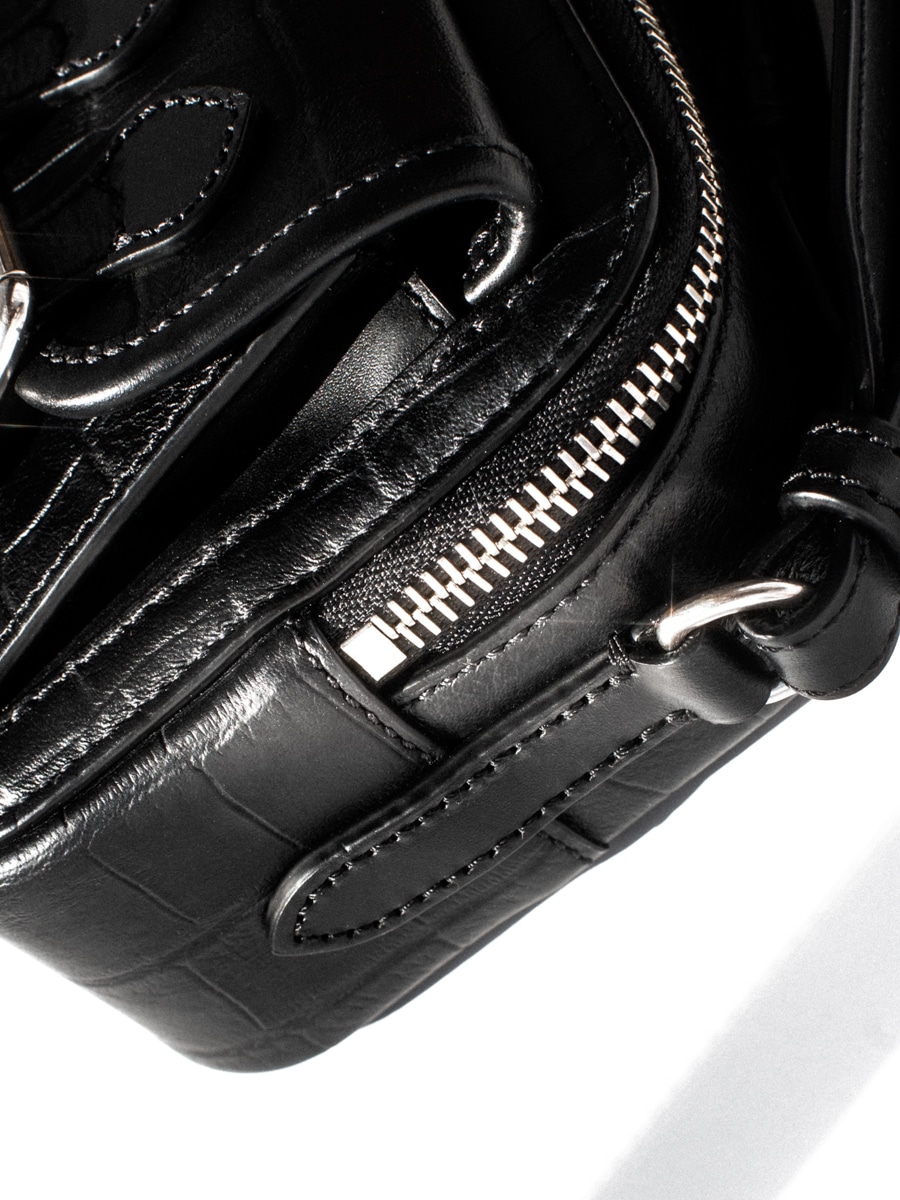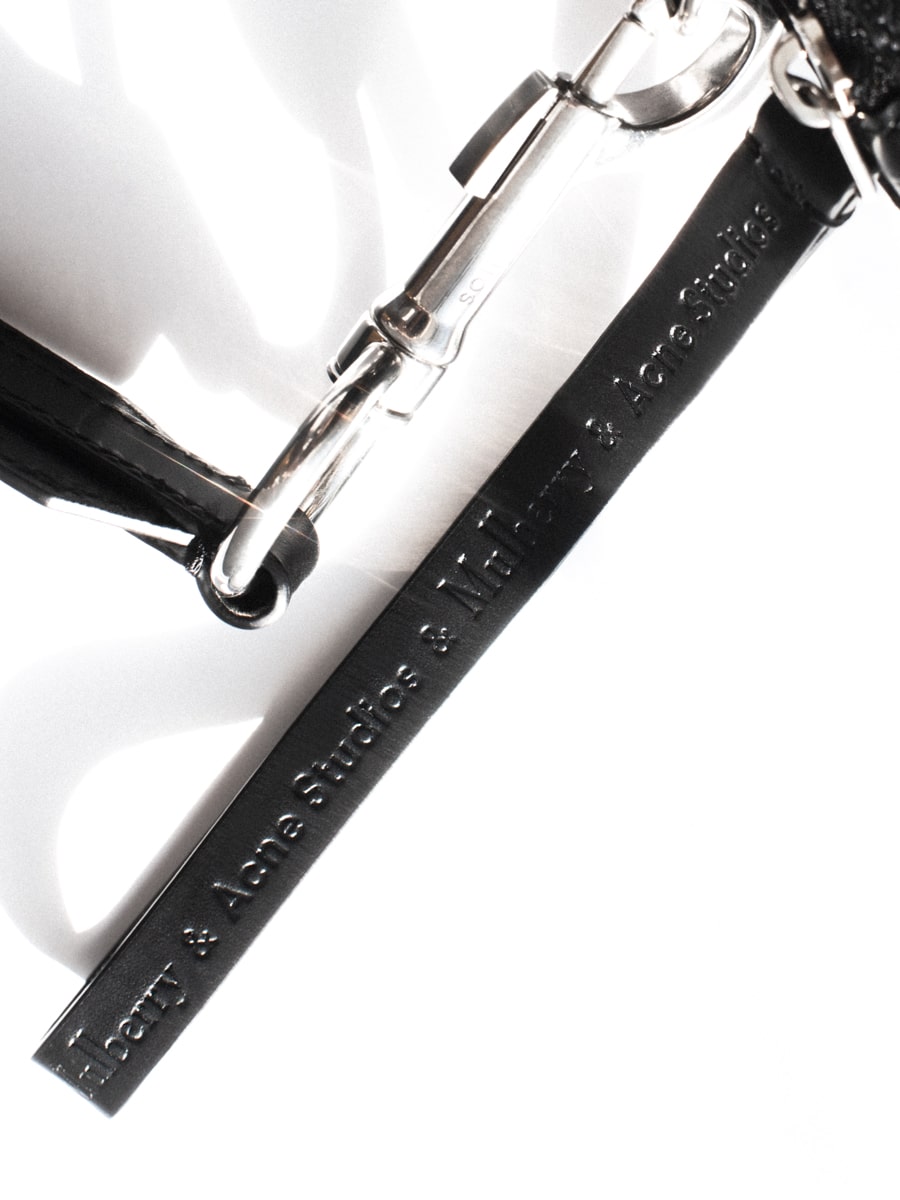 Staying Power
This bag is very trendy, and though the elements of which the bag is composed of are vintage-inspired, I doubt that multi pochette – crossbody style bags will be relevant forever. I can see this bag staying in my closet for a long time though, as it's great quality and just so easy to wear. It fits in with my lifestyle well and despite its size has become one of my most functional bags. Fashion is cyclical so even if this type of bag goes out, I'm sure it will only be temporary.
I usually keep my bags even when they fall out of fashion for this very reason. For example, I've even been carrying my red gingham Miu Miu Vichy Crystal bag, which most people would consider dated, but have been receiving tons of compliments wherever I go. So with all that being said the crossbody bag trend has already stayed around longer than I expected it to, so watch me be proven wrong. Though truthfully, I don't think this bag will ever be considered an iconic silhouette especially with the added buckle detailing.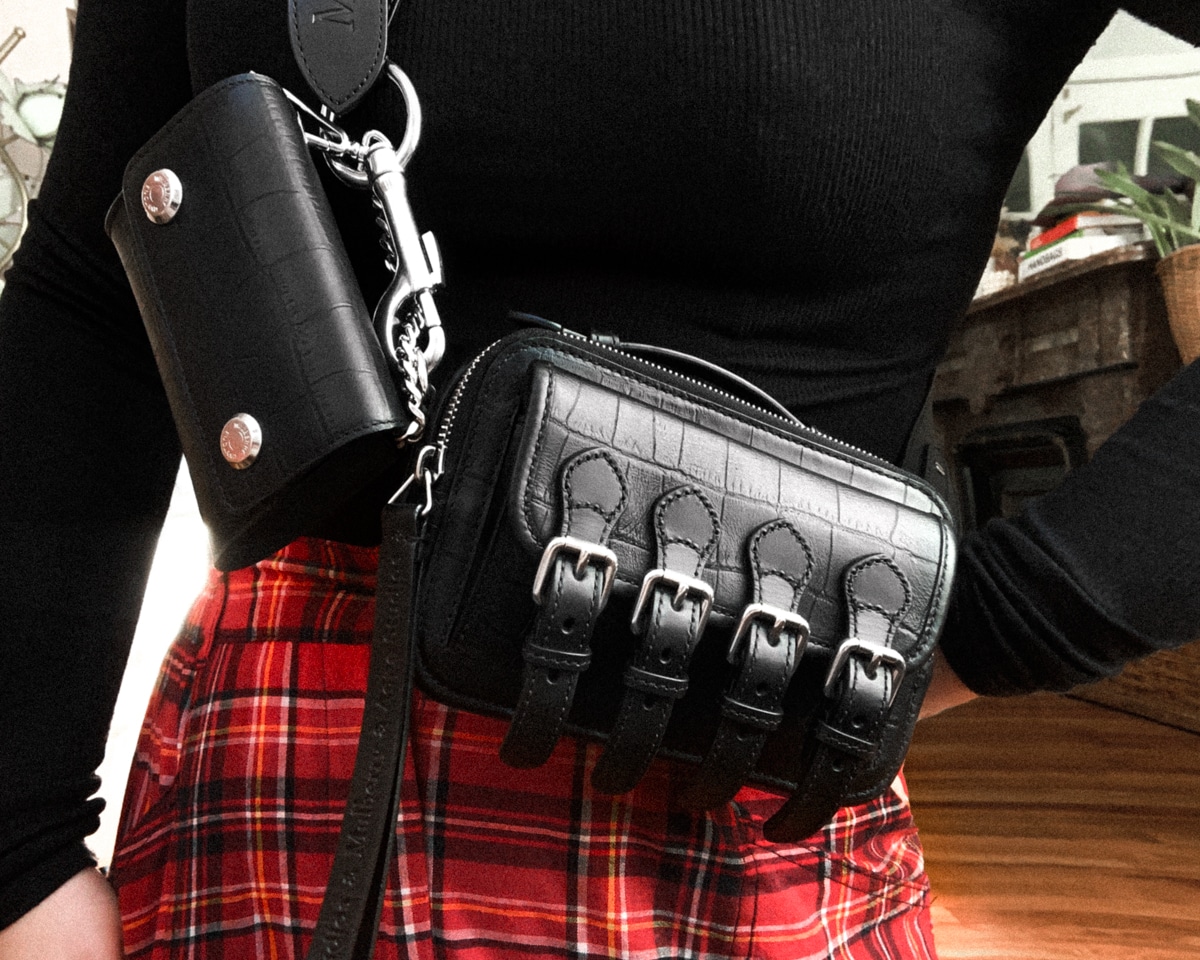 Overall Rating
To be honest I love the Mulberry brand and I know it's not everyone's cup of tea, but I adore the aesthetics and usability of this bag. It's well constructed and easy to throw on and go, which is definitely what I need when running around town on my errands. It's comfortable to wear and allows me to be hands free, while also still being easily accessible when worn across my body. I also really like that are multiple ways to wear this bag, and that it easily fits in with my wardrobe, despite its funky characteristics.
I know it definitely falls into the "trendy" category and though it may not be in the peak of style forever, I truly believe fashion is cyclical and I plan on keeping it in my closet for a long time. I would recommend this bag to anyone who is looking for an all leather version of the multi Pochette-style bag, and anyone who likes a quirkier bag with some edge.