Lizzie Fortunato was founded in 2008 by twin sisters Lizzie and Kathryn with a goal to create unique accessories using unexpected materials. The line prides itself on being produced in New York, and many pieces are crafted completely by hand by a team of talented metalsmiths and seamstresses. Well known for its stunning jewelry, the brand eventually expanded into leather goods in 2011. As an extension of her line's exquisite and incomparable accessories, designer Lizzie thoughtfully creates shoulder bags, clutches and small leather goods that are an easy addition to the line.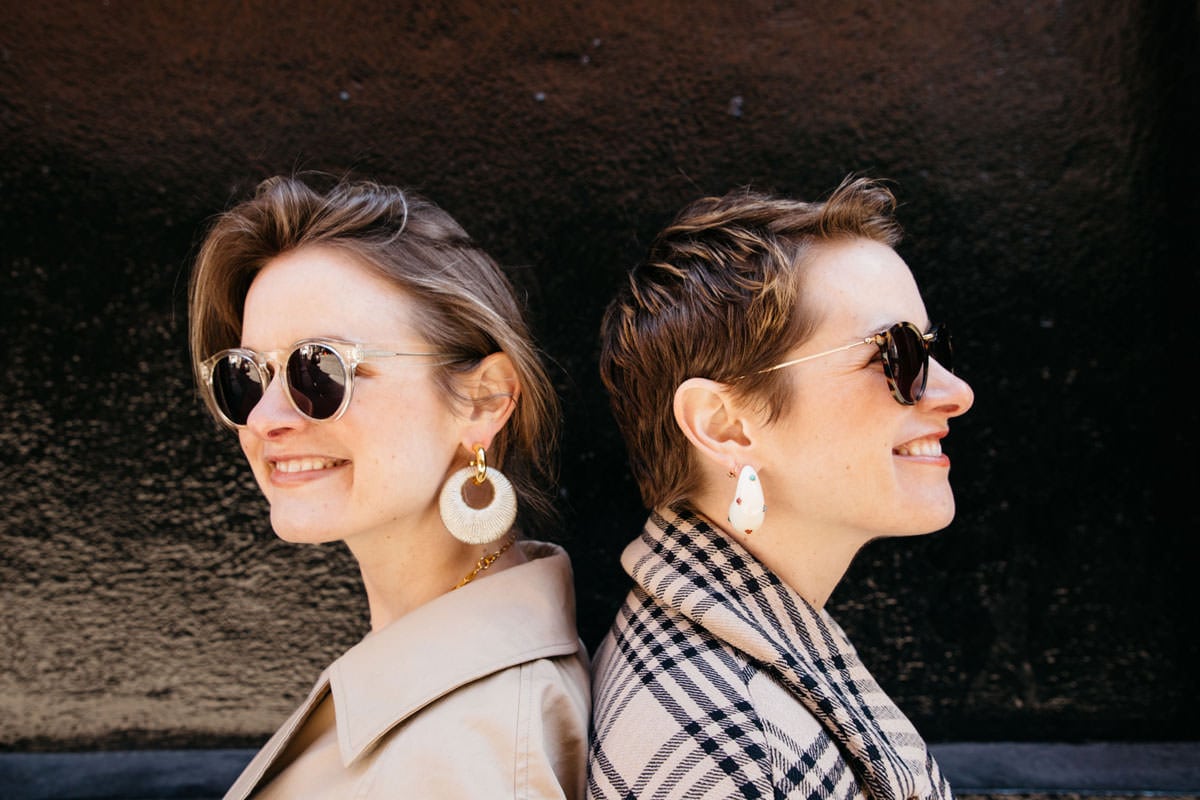 New for SS20, we're taking a look at Lizzie Fortunato's latest design: the Cinema Box Bag. At first glance the design is abstract and different—a structured and petite, hard-sided bag with a gold-plated magnetic closure. The textured leather adds a chic touch and serves as a canvas for the bag's details. The shape is an ode to the past with a silhouette that's reminiscent of classic travel trunks but finished a hint of modern glamour.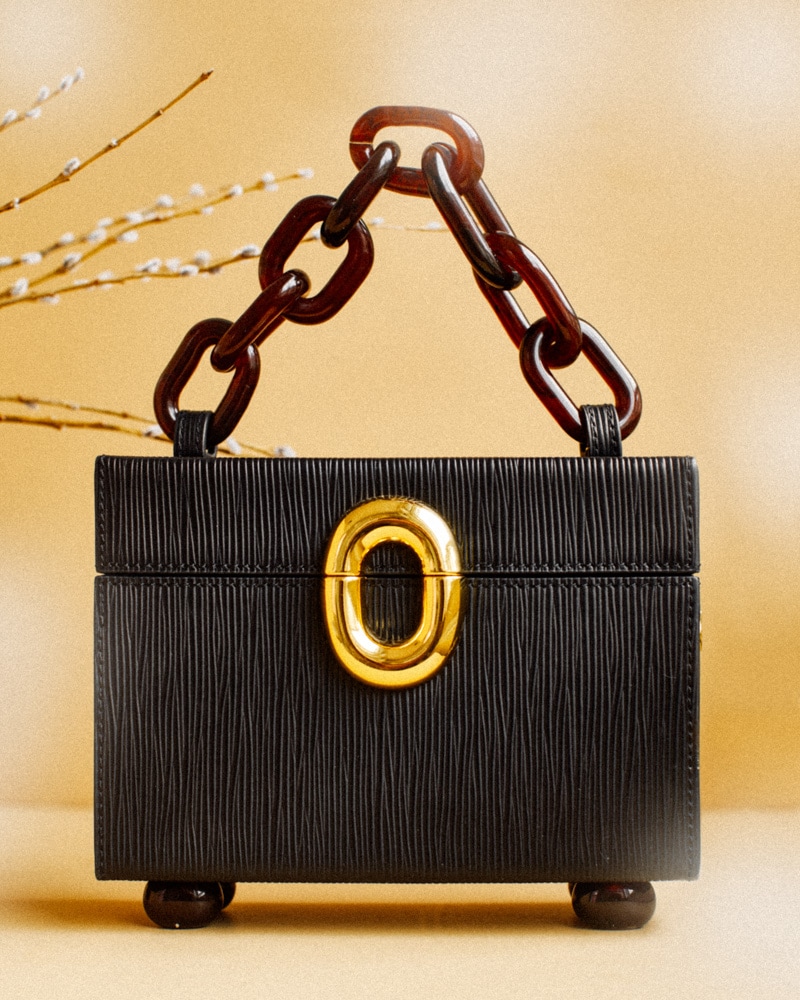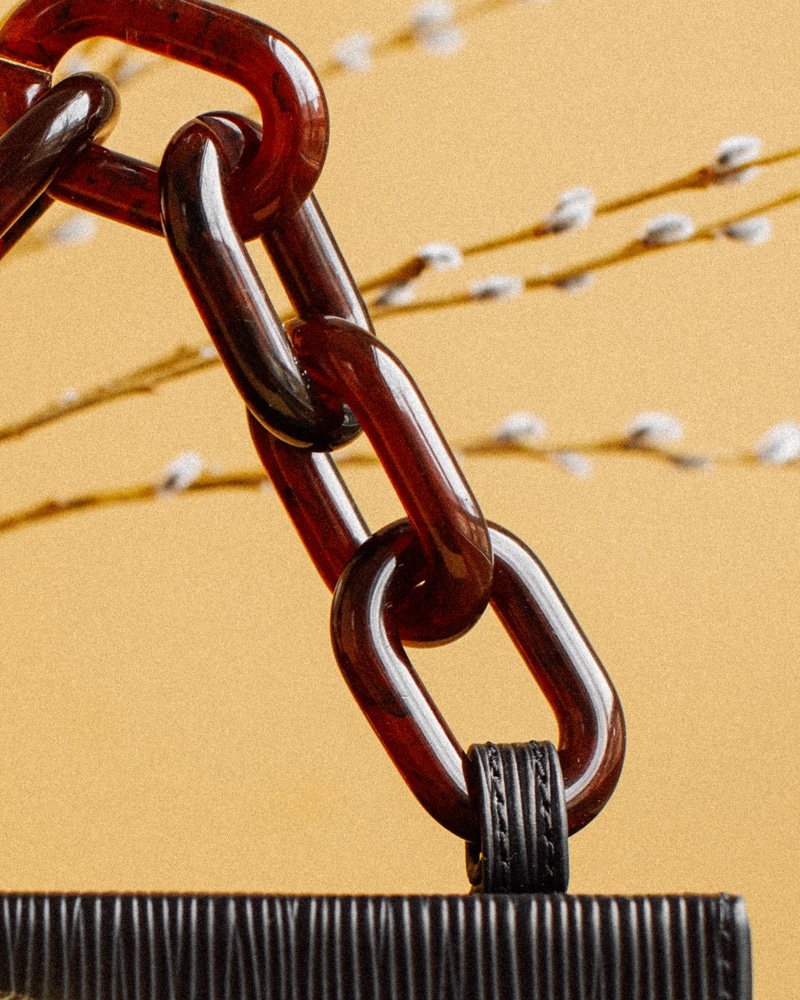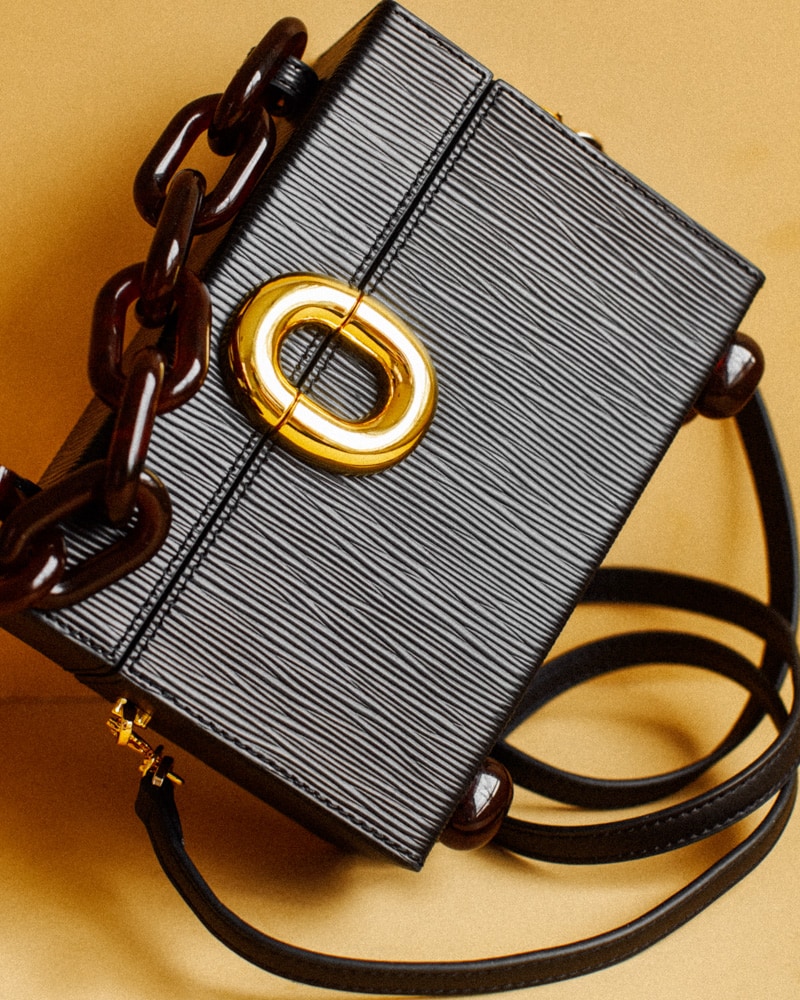 The bag is solid and the leather has a similar feel to Louis Vuitton's iconic epic leather. While the magnetic open/close mechanism is convenient and secure it does have a tendency to slam shut so beware. The design details are what make this bag shine and Lizzie's attention to detail and jewelry design background are ever-apparent in this stunning design. It has a removable leather cross-body strap, but the bag can also be daintily hand-carried via the acrylic chain (note that the chain is not removable). Overall dimensions are 5″ L x 7″ W x 2.5″ D. Retail price is $395 and overall it's quite a good value for the quality of the bag given the construction and gold plated detailing. This bag is the perfect addition to any wardrobe and is well suited for warm summer days and picnics in the park.