The perfect everyday bag means different things to different people. While some swear by large totes with a seemingly endless interior, others require a crossbody strap, but need less room internally for their daily carries. Some fall in the middle, opting for a roomy satchel that has multiple ways of carry, but isn't an endless black hole like a tote can be.
Personally I find that the perfect everyday bag isn't too large, but isn't exactly super small either. Call me goldilocks, but my perfect everyday bag has to be just right. It must have a crossbody strap as I live in an urban area and walk everywhere. There's nothing worse than fiddling with a top handle, or a finicky tote strap while also juggling groceries and trying to answer your ringing phone. Additionally, a top zip is a must for frequenting crowded areas like public transportation.
Of course, like most handbag lovers I can be a sucker for logos, but I've also come to appreciate bags that are a bit more understated. The A.P.C. Demi Lune Bag fits the bill.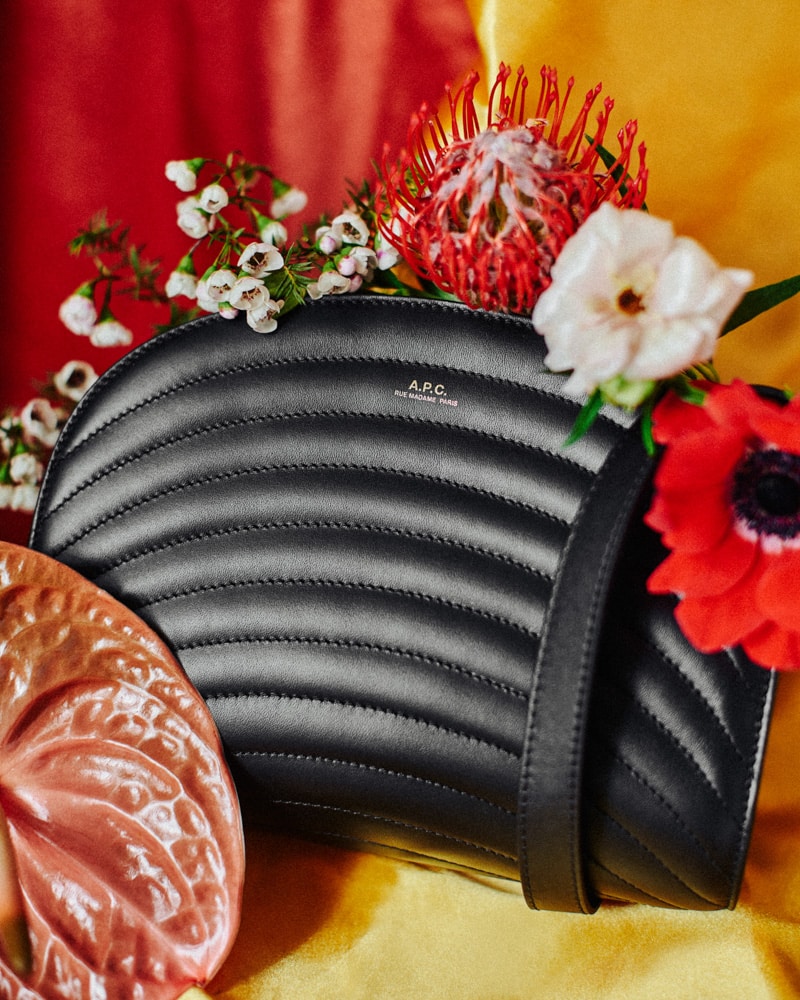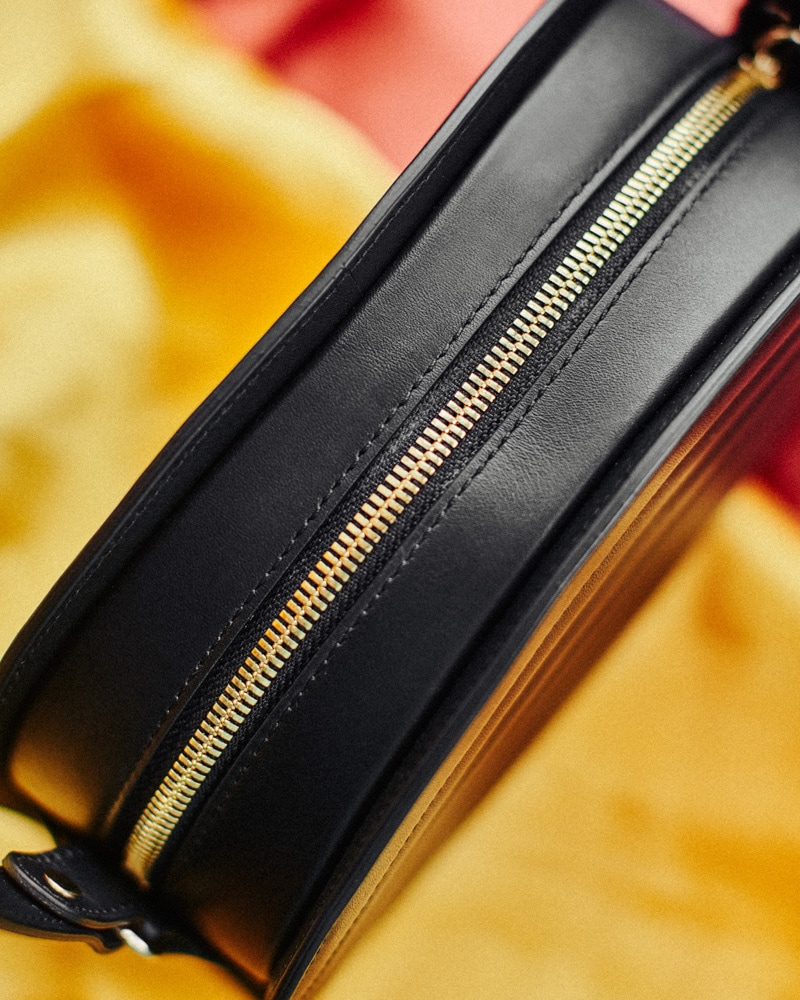 The shape of the Demi Lune is the first thing that makes this a great choice for the everyday—it has a rather clean and simplistic shape overall. Additionally, there is very little branding aside from A.P.C., which is stamped in tiny gold writing. The calfskin leather is smooth but durable, and the bag's quilted detailing adds a bit of something to its effortless design. Gold-toned rivets give the sides of the bag a sleek touch. The overall quality of the Demi Lune is incredibly impressive given its price point.
While the bag does have a double zip closure on the top of the bag, it's a bit on the stiff side and slightly scratchy to get in and out of. The interior size is more on the small/medium size for a crossbody and features an inside slit pocket. The overall dimensions of the Demi Lune are 6.69″L x 9.44″W x 3.14″D and it retails for $530. Though the exact version we photographed for review is sold out, you can discover a full range of A.P.C. bags via Shopbop including a stunning red mini version of the Demi Lune, which also happens to be on sale.