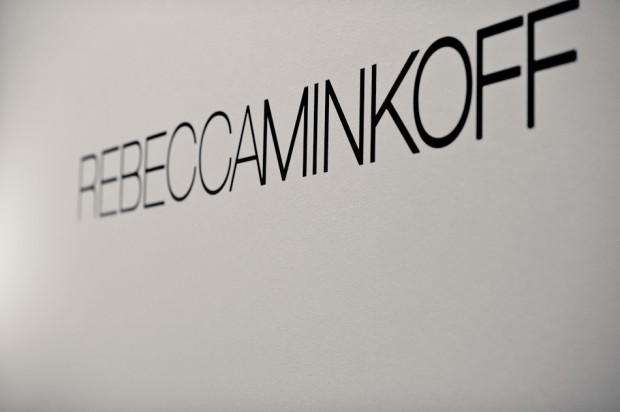 True to her brand's aesthetic and identity, Rebecca Minkoff made sure every attendee of her fashion show not only had the opportunity to see her Fall 2012 collection but also made sure they got to rock out while the show took place. The talented and highly energetic Theophilus London performed while models strutted down the runway wearing Rebecca's upcoming looks. The entire show had more of a Victoria's Secret Fashion Show feel than a demure and stuffy catwalk feel, which was greatly appreciated.
As for the clothing, we saw glimpses of multicolored sequins and lots of dip-dying. The Rebecca Minkoff girl is contemporary, cool, and knows precisely what she wants. Her personal style matches her easy-going but super cool lifestyle, and this is precisely the Rebecca Minkoff I have come to know and love. In fact, I would be thrilled to wear every piece of this collection and I most certainly plan to.
Most importantly, let me get to the bags. The handbags did not stray from Rebecca Minkoff's usual offerings, instead we saw updated versions of the coveted Morning After Bag among others. Of course, there will be plenty of new bags but these we will see upon closer inspection once we visit the showroom.