Happy October! This month means fall, Halloween, and, of course, National Handbag Day! This week, we dropped into the Glass Slipper and got our fill of Manolos, found a chic new bespoke bag line from Italy making its debut on the forum, and got inspired in Chanel.
---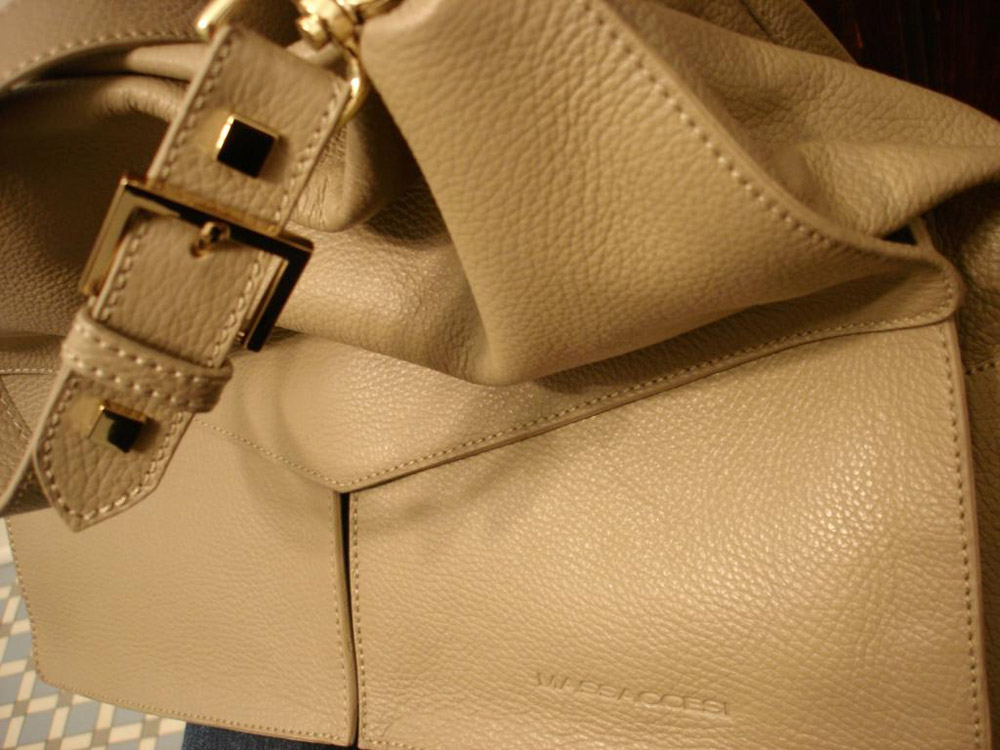 In Handbags and Purses, we found two threads on gorgeous Massaccesi bags – LoveHandbags! shared a beautiful reveal of an her new bespoke bag with plenty of closeups and modeling shots. For more on this wonderful line, including reveals from our very own members, visit this thread. (We also have a thread especially for helping navigate the ordering options.) We love what we are seeing of this brand so far!
In Bags, Bags, Bags, we dropped into the Bag Showcase, where we found two great news threads with lots of bag eye candy – we love when members share their collections, and we are sure you will love what sinchan lover and BB Bagoholic showed off this month!
---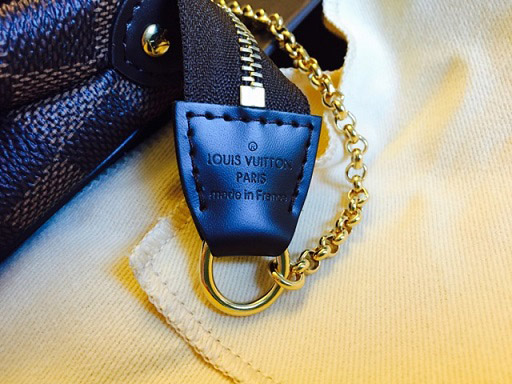 The Louis Vuitton subforum is always busy, and this week we found a pretty reveal from gurlsaved with some excellent closeup shots and a great story, too. We love when members share what makes their favorite brand a special part of their lives – for so many of us, our favorite bags come with a story, and we are sure you will enjoy this one.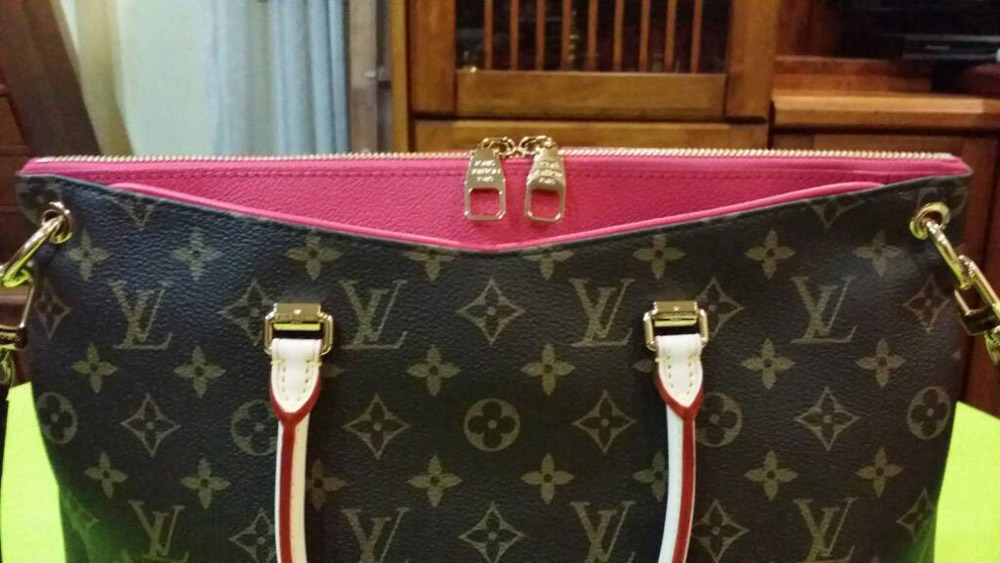 We always find lots of reveals right on page one of Louis Vuitton and this week was certainly no exception. This eye-catching Pallas has a luscious pink interior and came straight from Paris, and new owner YazlindaYazid is understandably thrilled with her new bag.
Also in Louis Vuitton, we found so many fabulous modeling shots in the Your Louis Vuitton in Action thread. We found some love members rocking their bags – we really love to see the gentlemen represented, like in this particularly inspired shot of Nefedov and friend. Last but not least, we found berri's reveal of a sweet little Alma in fabulous fuchsia.
---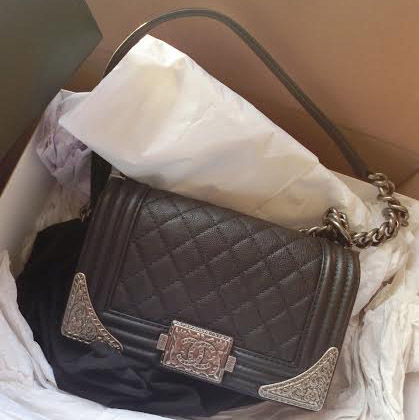 Yogalata picked up a new Chanel this week, something from the Paris-Dallas collection, and it's a beauty! We love when these special bags make it to the PurseForum, and this is one of the best bags we saw on the runway! We also found a classic caviar that was so prettily revealed it was a pleasure to drop into the thread and find this treasure. Jujuanne relied on her PurseForum friends for advice and, with the help of her SA, chose her dream bag.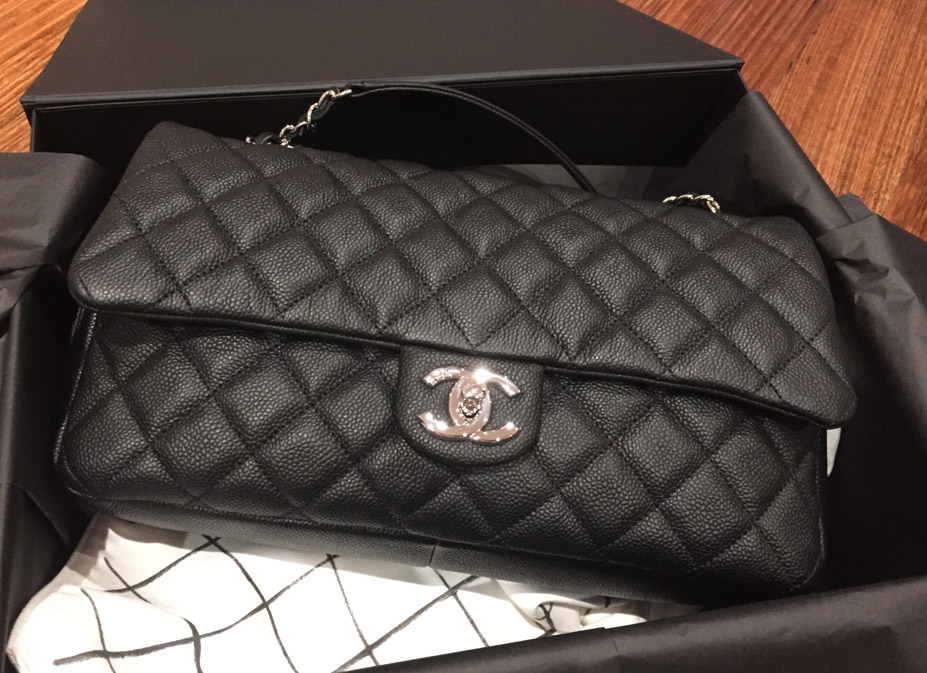 Be sure to stop by the Chanel in Action thread, because the fun really begins once these beauties are out of their boxes!
---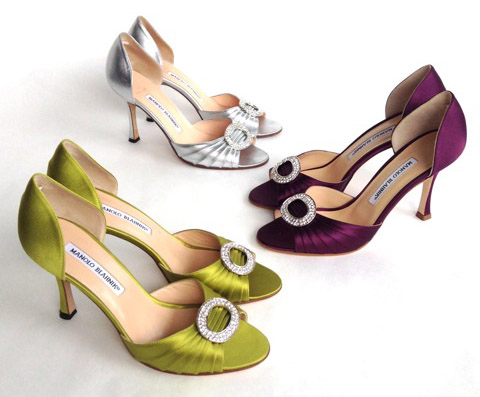 In the Glass Slipper, we dropped into the Manolo thread, where we always find plenty of shoes to covet. This trio from Leafspark is only part of a collection that is well worth seeing, and we are happy to hear she has more shoes on her wish list–we can't wait to see them!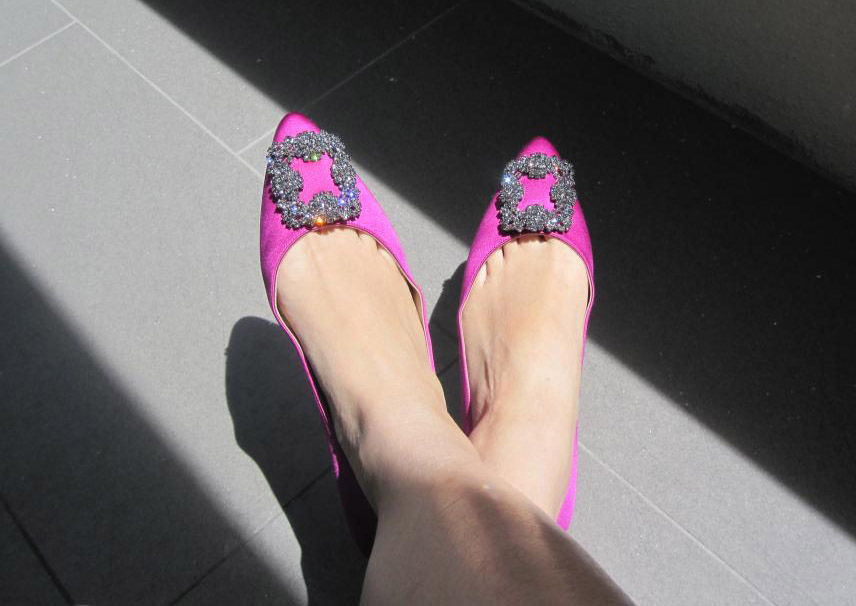 Also from the Manolo thread, we could resist sharing this tantalizing peek at My Happiness's contribution to the conversation. The Glass Slipper is a busy place, with conversations on Valentino, Rag & Bone, Frye Boots, and of course Chanel Ballet Flats. Stop in to see what's new with your favorite brand!
---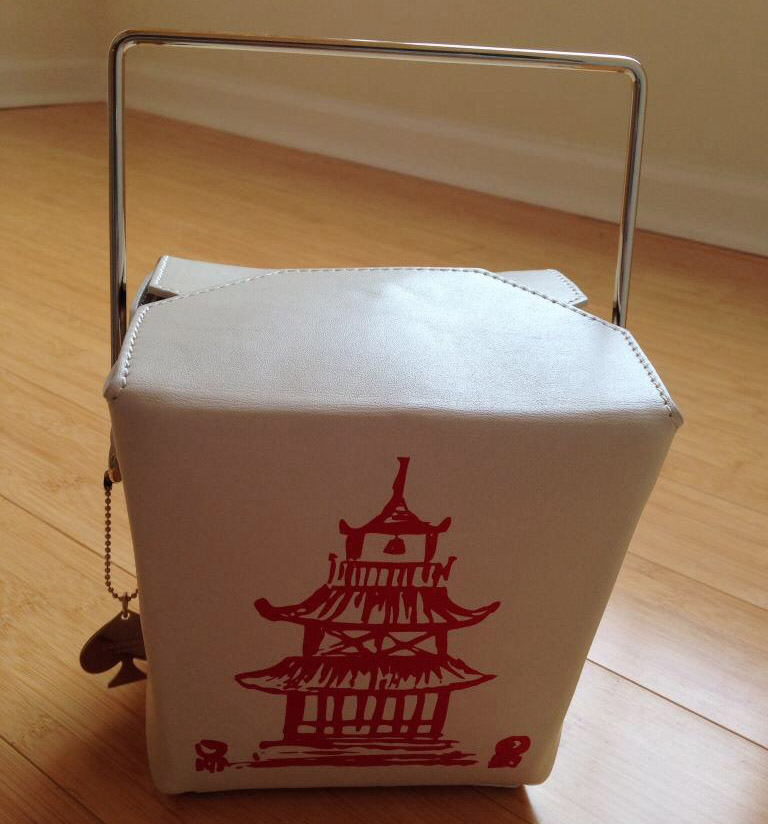 Fun is in the bag at Kate Spade, and we found this cute little number from thegreenbean, a literal take on the take-out container with a surprise inside! We also found a reveal we missed earlier this summer from pokladot654–she snapped up at a bargain price, too!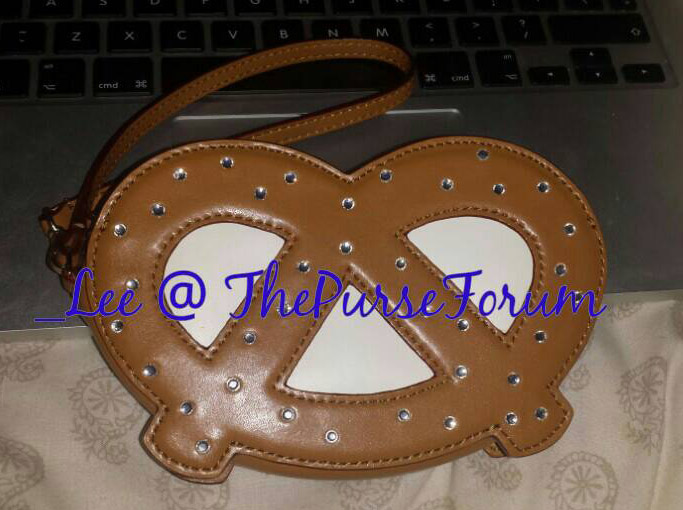 The Show Us Your Kate Spade thread is full of fun reveals of cute, quirky bags in all shapes and sizes, including this little pretzel bag from _Lee, and two red bags from colk and Lola California. 
---
We hope you enjoyed this week's Roundup! It's our pleasure to share our favorite reveals and conversations with you each Friday, and we hope you will join us next week for more. In the meantime, enjoy the weekend and the coming week ahead. We hope youre preparations for National Handbag Day are well under way–it will be here before you know it!