When Megs and I sat down a couple of weeks ago to discuss what we'd be covering for the end of the year, we knew we wanted to do a post about the most important bags of 2013. (And we did do that!) What became obvious as soon as we began assembling the list of bags, though, was that we're in a bit of an It Bag power vacuum at the moment.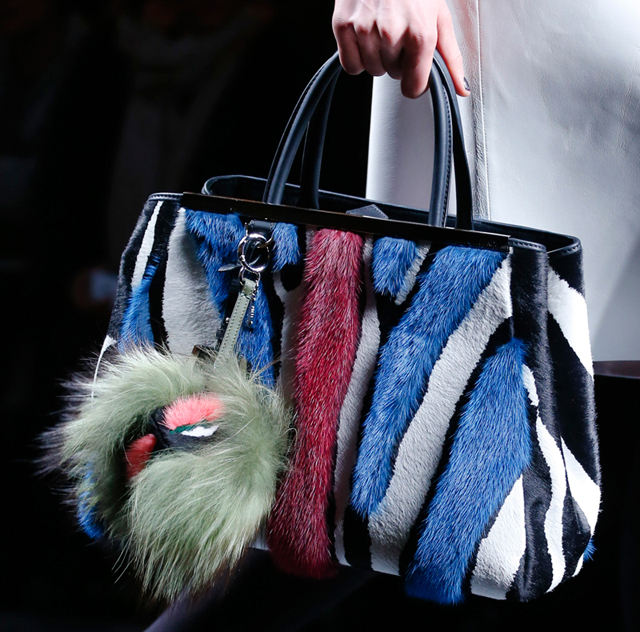 The Celine Luggage Tote, although still a very popular bag, isn't the hysteria-generator that it was a couple of seasons ago. The Givenchy Antigona Bag, although it was poised to take over the world, suffered a from a lack of interesting new versions to push it over the edge. The Fendi 2Jours is as close to an It Bag as the industry has right now, and although it's beautiful and popular, it hasn't (and won't) turn reasonable, educated women into crazed shoppers willing to purchase a non-refundable bag six months in advance. (I was one of those women for the Luggage Tote. I know that level of desperation.)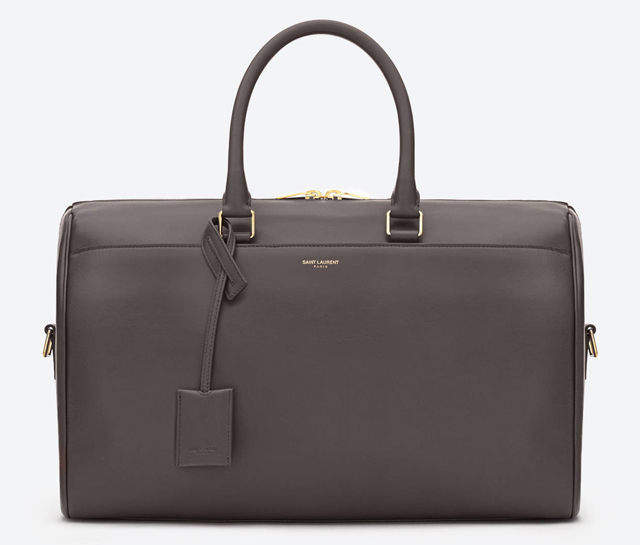 When the bag first debuted, The Cut predicted that Saint Laurent's Classic Duffel would be the Next Big Thing, and we disagreed. Turns out, we were right. Saint Laurent's taking an interesting approach to its accessory business right now, but so far, the bags just aren't quite there. The brand has a good opportunity to generate an It Bag, though; despite lackluster show reviews, Saint Laurent is a favorite of people who actually buy and wear designer clothes, and all those street style photos of everyone's favorite editors and dubiously employed Fashion People have the power to sell more than a few bags to industry-watchers. Those industry-watcher then spread the gospel to their less tuned-in friends, and that's how a craze is born. It all hinges on whether or not Hedi Slimane can get it right, though.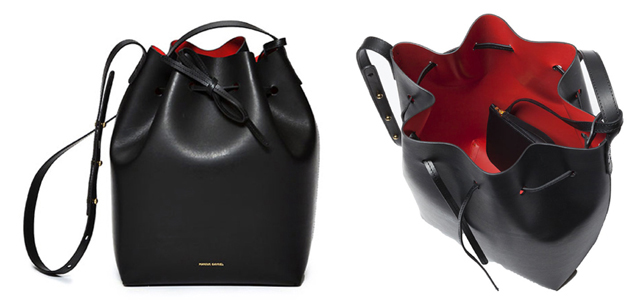 At the contemporary level, the Mansur Gavriel Bucket Bag is the closest thing that segment of the market has had to an It Bag in years. The brand new company, with its simple designs and small-batch production, sells out its orders basically as soon as they hit the shelves. Wait lists start months in advance, especially for the much sought-after black Bucket Bag with a painted red interior, and even some well-placed industry insiders have had a rough time of getting their hands on one. It's difficult for a contemporary bag to become an industry-wide It Bag, though, because part of what makes something an It Bag is a prohibitive price tag and the exclusivity it brings. Mansur Gavriel has scarcity on its side and will likely be able to sell as many bags as it can produce for the foreseeable future, but far-reaching industry dominance isn't in the immediate cards.
Price works both ways on the issue of It Bags, though. Louis Vuitton would, by all indications, love to be included in this conversation for its push toward more refined leather goods, but the brand's all-leather bags are too expensive to pick up the wide swath of luxury consumers needed for a full-on craze. Around $2,000 is the It Bag sweet spot for It Bags, and for that, all you'll get at Vuitton is the monogram canvas that the brand is currently trying to push to the back of the shelves.
It seems likely that the next super-popular It Bag has not been introduced to the public yet, so now we want to know what you think. Where will the Next Big Thing is going to come from?
P.S. Please consider supporting our small, bag-loving team by clicking our links before shopping or checking out at your favorite online retailers like Amazon, Neiman Marcus, Nordstrom, or any of the listed partners on our shop page. We truly appreciate your support!