Celebrities play an important role in any luxury brand's ecosystem. Advertising can only go so far; shoppers often look to celebrities for style inspiration (whether we like to admit it or not), so it's always interesting to watch how stars react to an important new design. The Prada Inside Bag is one of the biggest debuts of the season, and we've officially spotted it out in the wild on Kate Bosworth's arm.
Kate arrived in NYC for Fashion Week several days ago, and she did it with the smaller version of the Inside Bag on her arm in beige leather. Seeing any piece of fashion being worn or carried (versus sitting on a flat surface in a stock image) is always illuminating, and now that we've spotted the Inside in use, it seems like a bag that's likely to proliferate among other fashionable, high-profile women. It feels both classic and modern, but it's also distinctive enough to let people know you're carrying something from a luxury brand. (Also, I got to play around with one in the office a couple weeks ago, and the leather is like butter.)
Sadly, the angles on these photos don't let us get a peek at the all-important interior shade on this bag, but you can shop a similar combo with a grey exterior for $3,050 via Bergdorf Goodman.
How does seeing this bag carried make you feel about it?
1 / 4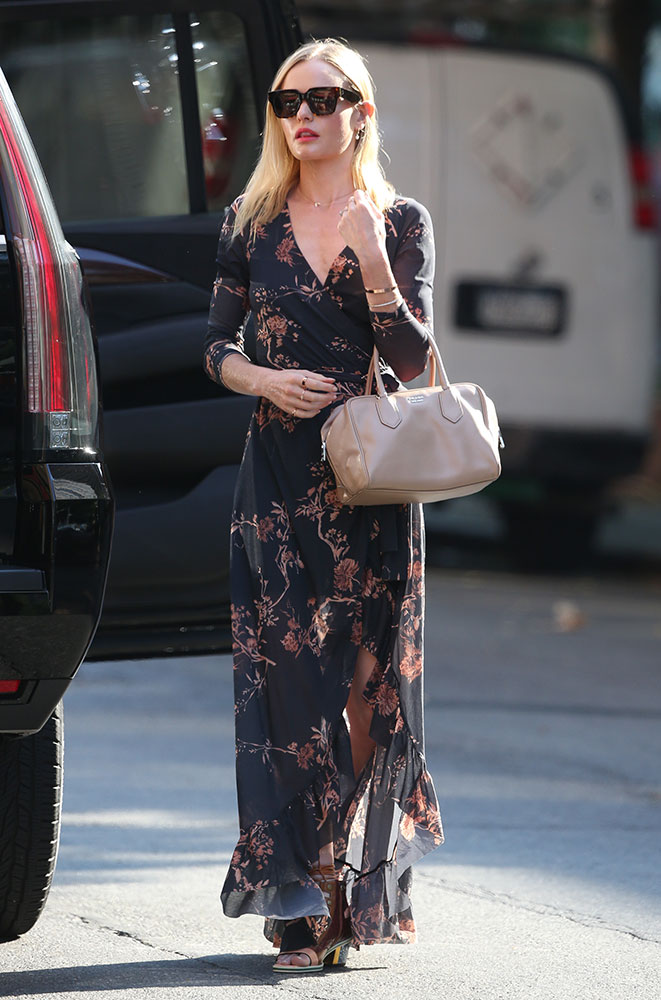 2 / 4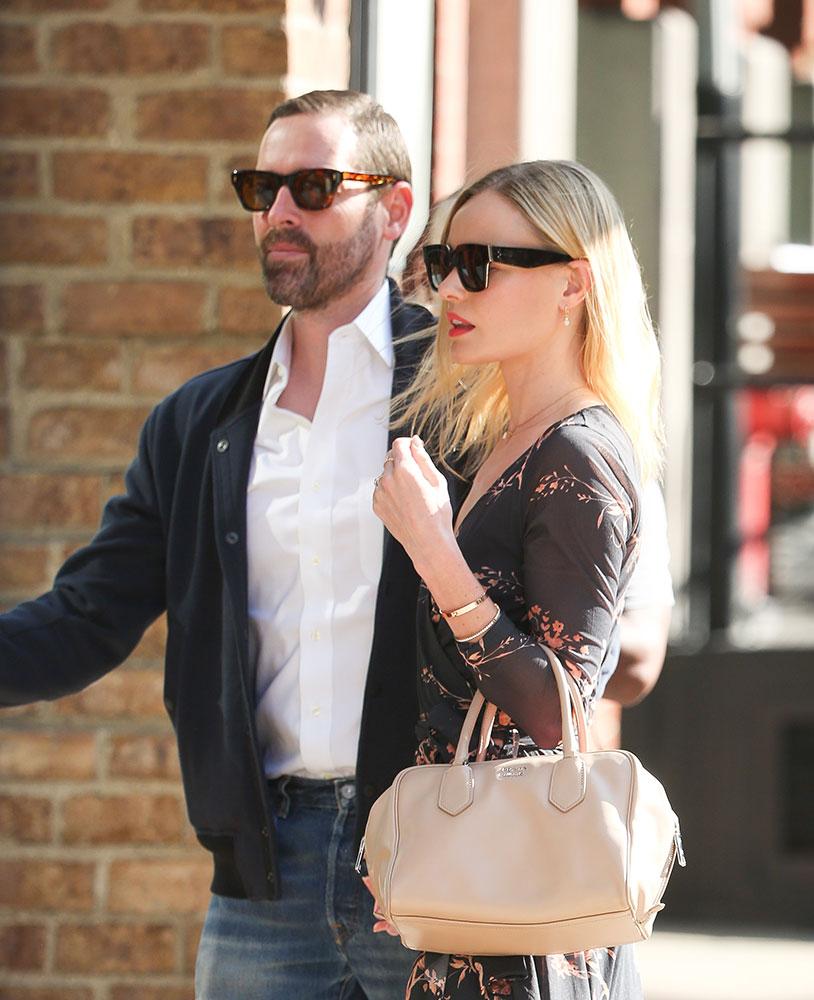 3 / 4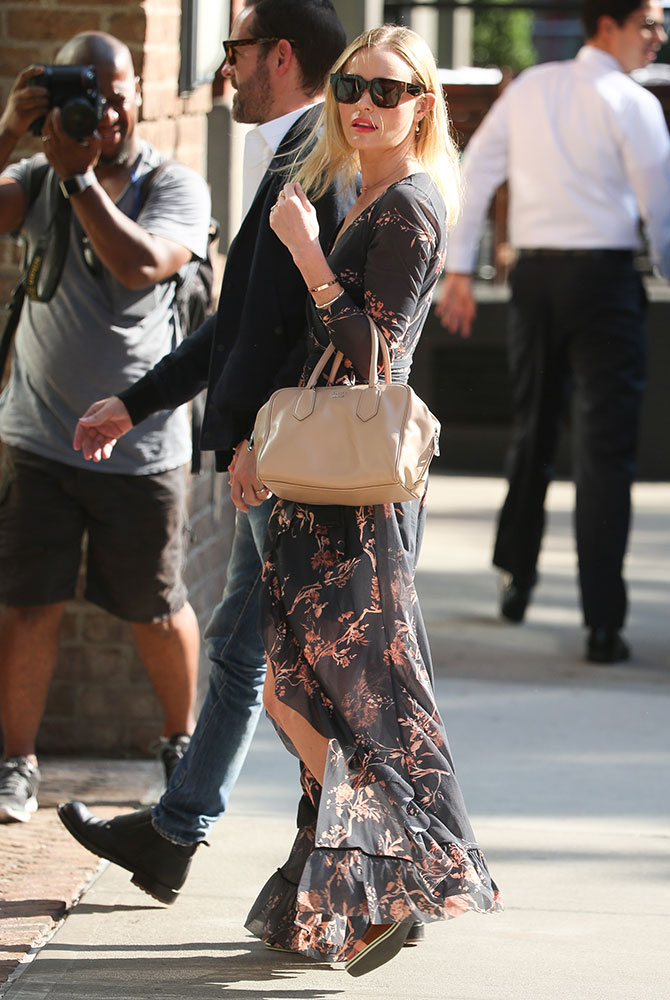 4 / 4