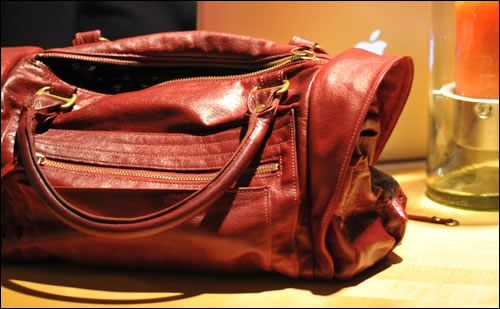 Yesterday the world lost arguably the biggest pop star in the world. A man that redefined the music industry as we know it today, the world is remembering Michael Jackson. While many mourn, many are playing his music and remember the musical genius. Michael Jackson sold 3/4 of a billion albums, was known for his moonwalk, was in the music scene for 40 years of his 50 year life,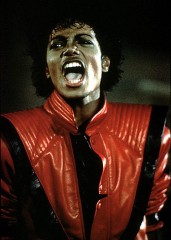 and became known for his fashion choices such as his glittered glove. His influence on the music industry can be seen by many of the artists we listen to today and his fashion choices influenced the world of fashion as well.
The Rebecca Minkoff Matinee flaps on either end of the bag were designed after the legendary red leather jacket Michael Jackson wore in his Thriller video. We covered this bag before when we first saw the resemblance, which was then affirmed by Rebecca. Without knowing it, Michael Jackson's influence made its way into the handbag world.
A small way for us to say we will remember the King of Pop. Rest in peace Michael Jackson.