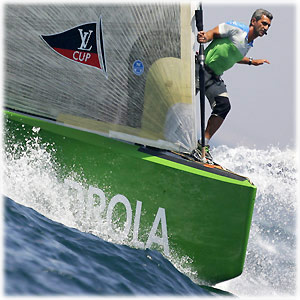 While this tid-bit of news does not affect me hugely either way, I did find it notable. Louis Vuitton has announced that they will no longer sponsor America's Cup. I am not a big follower, but those of you who are, does this bother you? Are you indifferent? Any thoughts?
Maybe it is just me, but this is trivial information. For some reason, I am still posting it :wink:
PARIS (Thomson Financial) – Louis Vuitton, the luxury goods brand owned by LVMH, said it will no longer sponsor the Louis Vuitton Cup, the qualifying round for the Americas Cup sailing competition.

Louis Vuitton, which has been a partner of the Americas Cup since 1983, cited new, more commercial rules for the competition.

ACM, the company which organised this year's event and which will be in charge of the next one, has increased tournament revenue, notably by upping fees paid by sponsors.

At the same time, Louis Vuitton said it did not rule out relaunching its sailing event 'in another form'.