Do you have a bag in your closet that you absolutely love and adore, yet you don't take it out of its dust bag for a spin around town very often? I definitely do, and that bag happens to be my Mulberry Bayswater Bag, now called the Heritage Bayswater. That's changed this summer, and I have found myself using this bag on repeat over the last few weeks. I own this classic handbag in a perfect color for these red, white, and blue July days. Mulberry is a quintessential British luxury brand, known for its use of luxe leathers and classic, timeless designs. Mulberry has churned out multiple it-bags over the last decade or so, including the Bayswater and the Alexa bag. The Bayswater was redesigned in 2016 by the brand's newest creative director, Johnny Coca. While the bag's design was not altered very much, fans of the original design can rest easy because it was renamed the Heritage Bayswater and is still available for purchase. I'm personally a big fan of both the new and the original design of this bag, and could see myself adding a newer version of the design to my collection in the future, particularly in a neutral shade.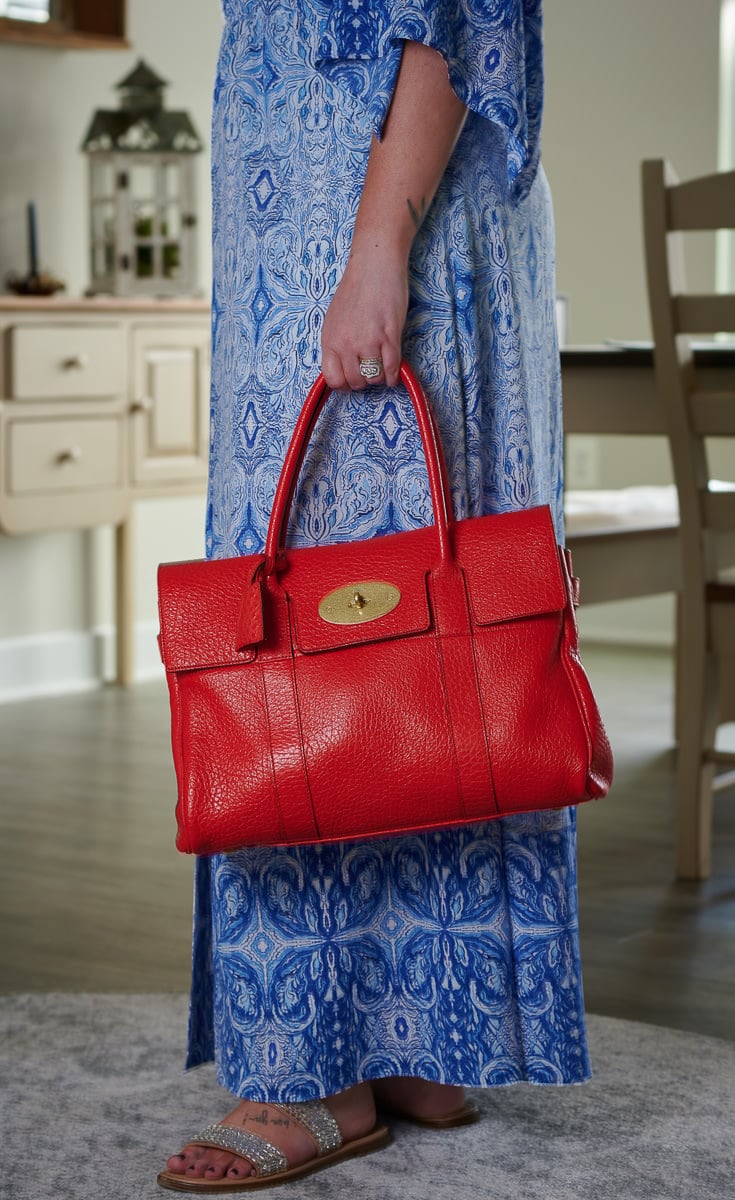 My Bayswater bag is crafted from luxurious, thick, chewy leather, which should come as no surprise since Mulberry is known for its superior quality leathers. The bag has an unlined interior, meaning the interior is actually just the suede side of the exterior leather, which is definitely luxe, although creates more pressure to keep clean. The design of the Bayswater bag is perfect for the handbag minimalist, especially since it has no flashy logos or hardware that screams "designer". The bag truly relies on the quality of construction to make a statement, and it delivers in spades. If you are in the market for a handbag that is classic and will stand the test of time, one that you can carry for years to come, then I highly recommend a Mulberry bag.
Mulberry is known for neutral-colored, classic leathers, but they also offer stand-out colors if you are looking for something brighter. My bag is a fiery red color that appears to have an orange tint in certain lighting. This is my one and only red bag, and I definitely love it more than I ever imagined I would. Truthfully I never wanted a red bag (I am a pink girl through and through), but I snagged this bag in an incredible deal on the resale market three years ago and didn't think twice about the color. I am so glad I did, because the red has become a surprising staple in my wardrobe. I love wearing it with a dress or jeans, and it can be dressed up or down depending on the occasion. I find myself carrying it to the office or to run errands most frequently, and I just carried it to grab a coffee at a local coffee shop this morning.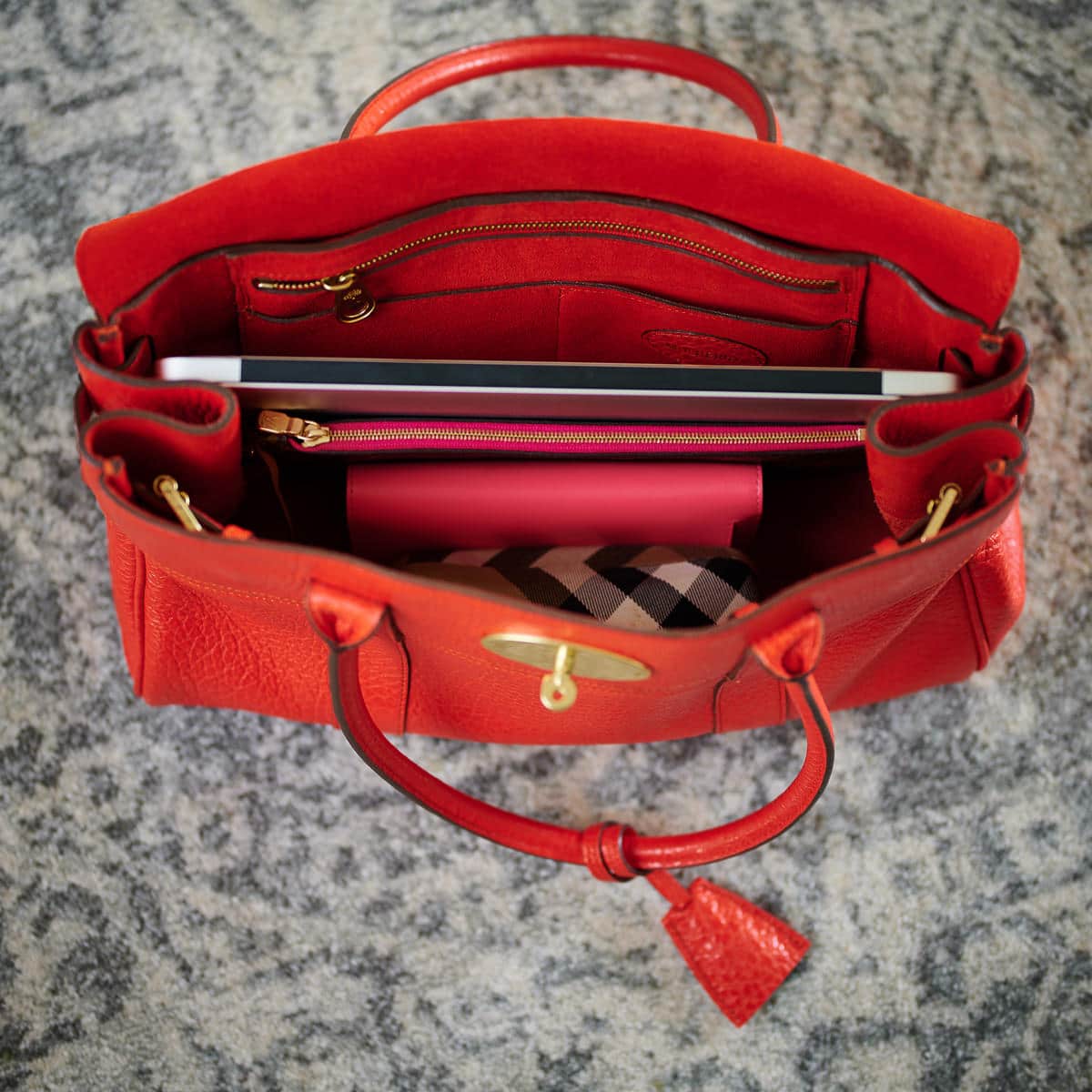 The original design of the Bayswater bag is quite large at 10.5″ L x 14″ W x 6.5″ D, but it's important to highlight that it really carries a ton. Coca's newer version of the Bayswater comes with a detachable shoulder strap, which I think was a natural and necessary addition to the design of the bag. Because I have the original version, there is no shoulder strap, and truthfully I wish I had one! After looking at Mulberry's website, it does appear that they have added a strap to some of the new Heritage Bayswaters, which is amazing (I'm a little jealous!). I carry a lot with me, so my bag often becomes super weighed down, which means I only carry it when I am driving to my destination, as it's just too pesky to wear such a heavy handheld bag on the metro. But on the bright side, I can fit my laptop (MacBook Air), iPhone, sunglasses, a full-sized wallet, a book, keys, and some toiletries with room to spare.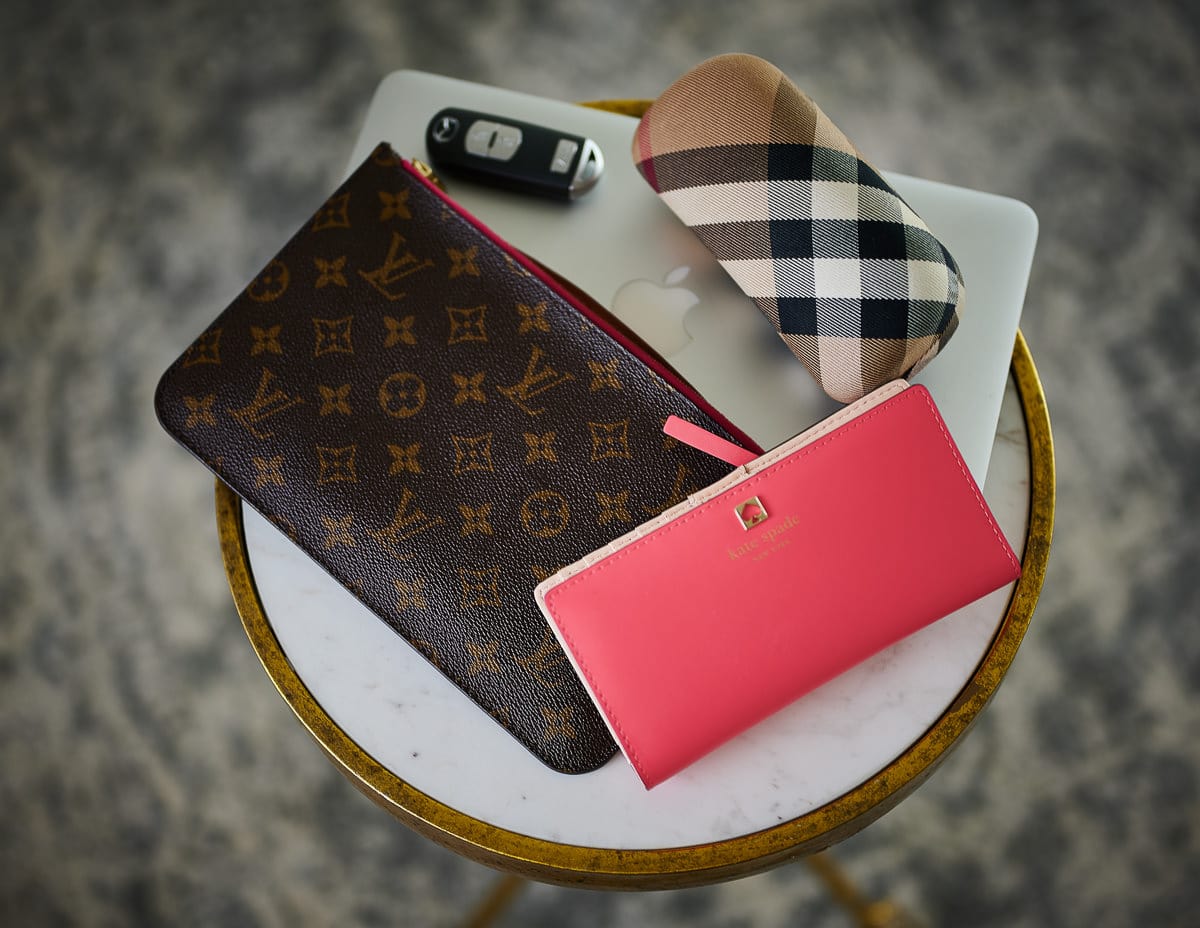 I'm so thrilled that I made a conscious effort to carry my Bayswater more frequently this summer, as it truly is a stunning bag. I get more compliments on it than nearly any of my other bags, which I think speaks volumes about the design and craftsmanship. I am already vowing to wear it more often this autumn, the fiery red color will be perfect with the east coast foliage! Why did I wait so long to break it out its dust bag?