Six months ago, many of us sat in our homes reading about COVID and many of us, myself included, naively thought we could close up for a couple of weeks and this would be handled. Fast forward to today and we know that is far from accurate as our lives have changed forever. Face masks were rarely worn in most Western countries and are now mandated for entry into majority of stores as well as outdoor areas.
Masks are the new accessory that we all must leave home with, and that has opened up a new avenue for brands. As protective gear became the norm, brands who struggled with lackluster sales turned leftover materials into fashion-forward masks. New brands were formed with the sole product focus of fashionable masks, while other existing brands pivoted to include masks in their offerings. We shared recently that Burberry will be releasing a check pattern mask soon and news broke last week that Louis Vuitton will be the first brand to release a designer face shield.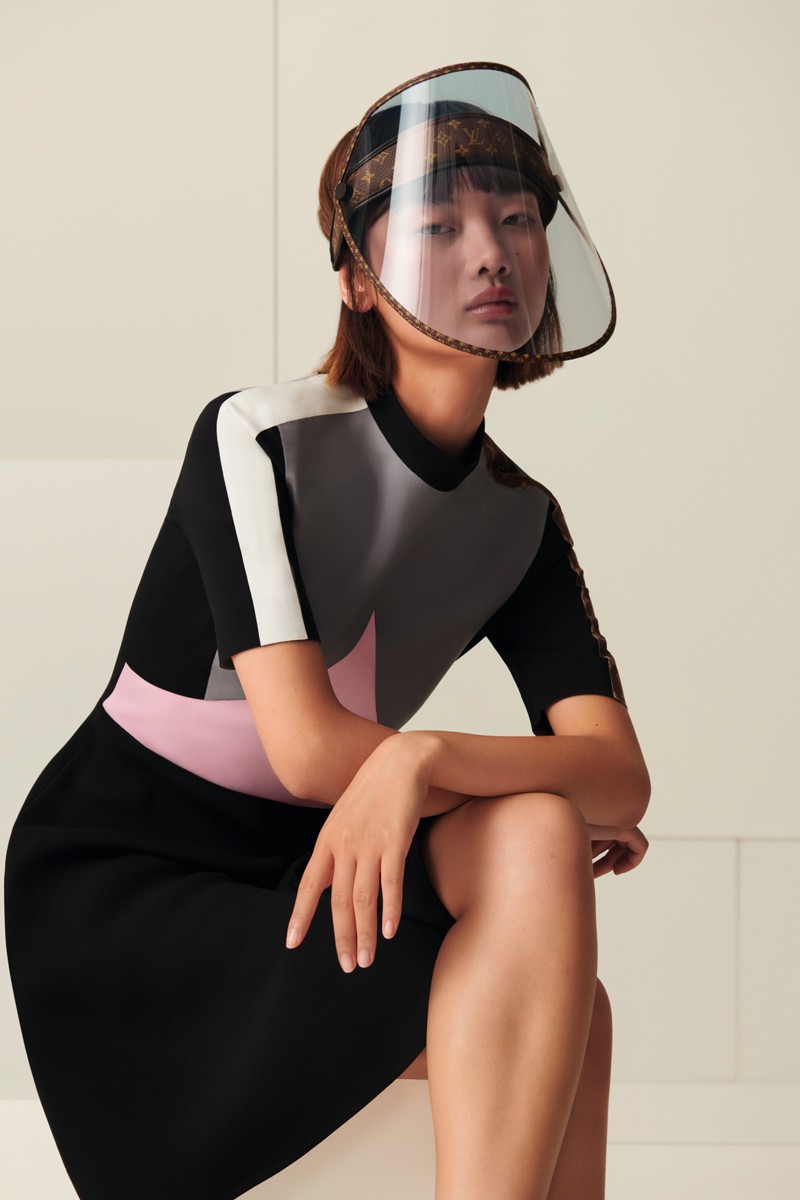 The French fashion house announced that the Louis Vuitton Monogram Face Shield will be sold in stores starting October 30th as part of the label's 2021 Cruise Collection. The plastic shield combines the practical elements we expect from a shield covering with an elastic Louis Vuitton monogrammed strap and golden studs engraved with the LV logo to attach the shield. The plastic shield is trimmed in the classic Louis Vuitton monogram print and to add a few extra luxury touches Louis Vuitton included transition lens technology and the ability for the shield to be flipped up to turn it into a peaked hat.
Our forum members have been chatting about this shield over the weekend and so far vast majority do not like it. tPF member MooMooVT stated "Insanity. I'd pay $961 for an handbag made of fruit roll ups over this gimmick product." When the shield hits Louis Vuitton stores at the end of October, it will retail for about $961.