While Louis Vuitton's most popular bags are the classics (think Speedys, Neverfulls, Keepalls and other monogram canvas offerings), the brand also does a fantastic job of creating new designs for its runway collections. These seasonal bags are equally as lust-worthy, and Vuitton's Spring 2019 runway collection featured some of the brand's best new bags in the last few years. Earlier this month we took a look at the Mini Luggage Bag, and now we're giving you a detailed look at another one of the brand's Spring 2019 designs: the Mini Dauphine Bag in Bicolor Taurillon Leather.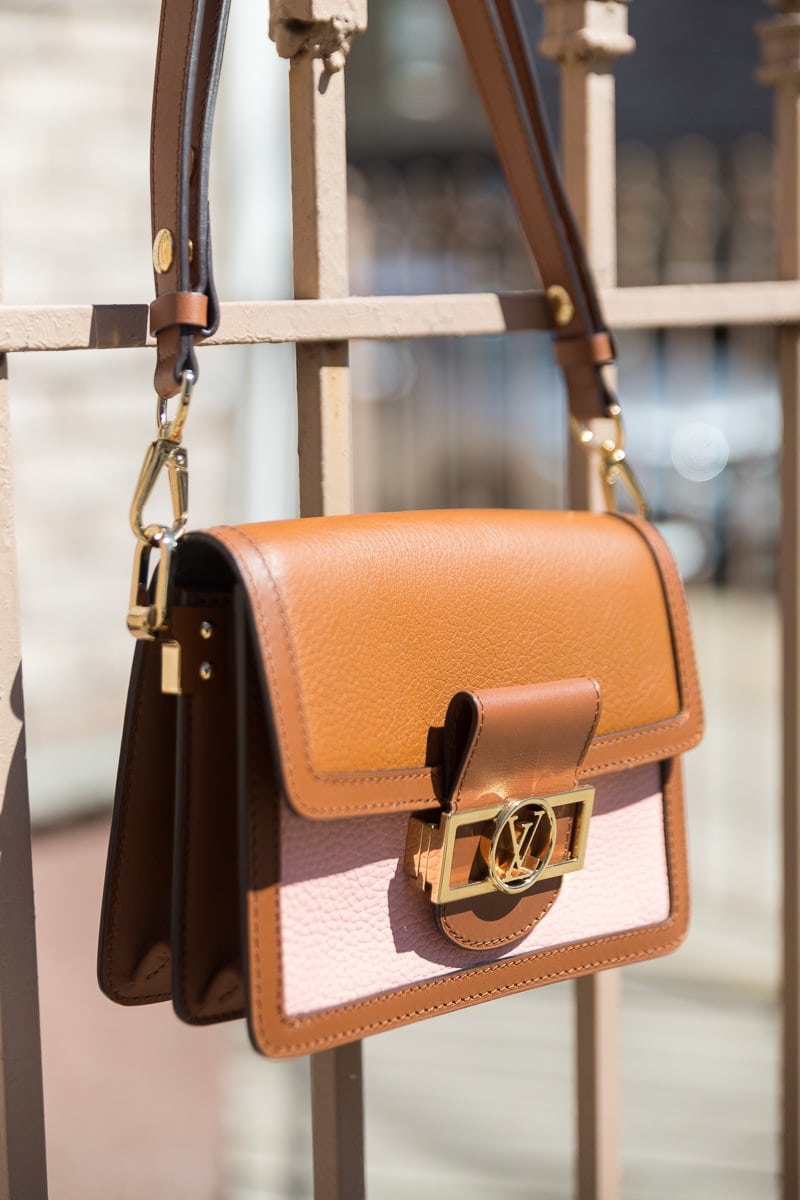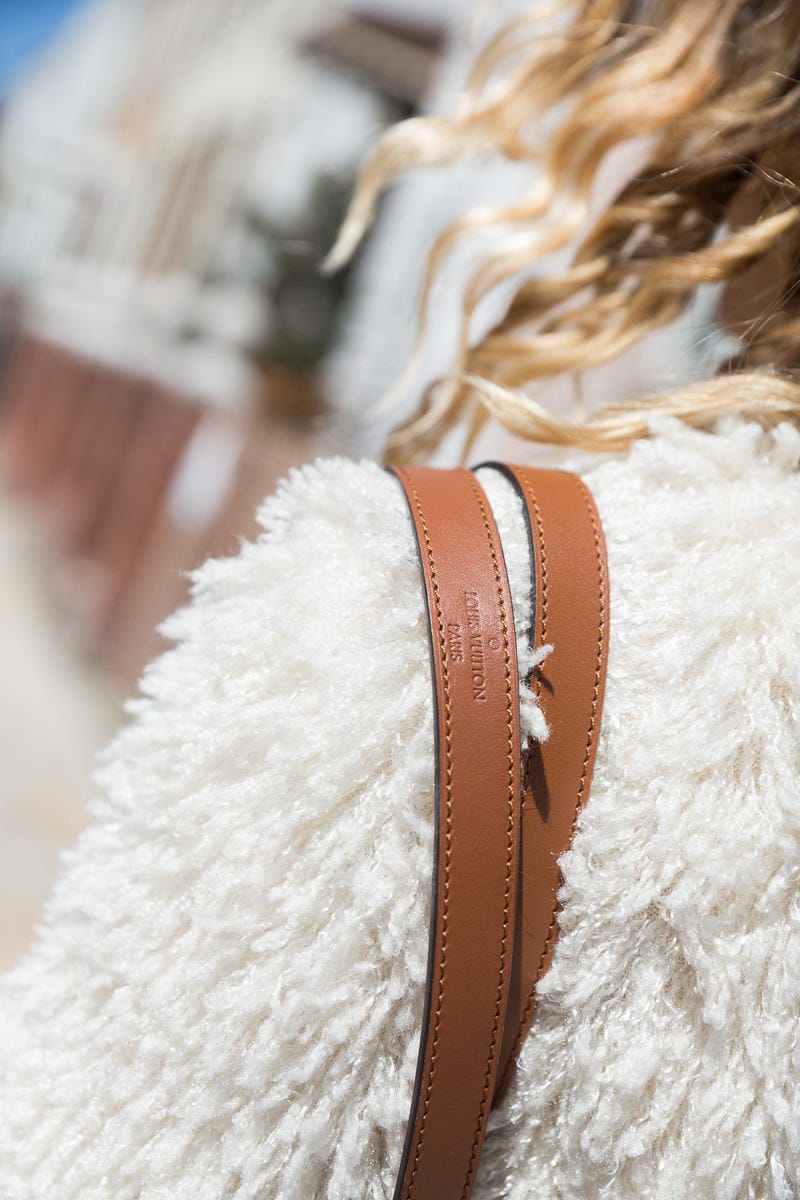 The Mini Dauphine Bag is actually a relatively simple design, but its the details that make this sleek little bag shine. For Spring-Summer 2019, Nicolas Ghesquière shrunk down the Dauphine Bag, which was first introduced for Cruise 2019. The Dauphine is said to have been inspired by a 1976 model, again hinting that vintage inspired bags aren't going away any time soon. Though the larger version in monogram canvas has been a big push this spring, we took a look at this stunning all-leather bicolor mini.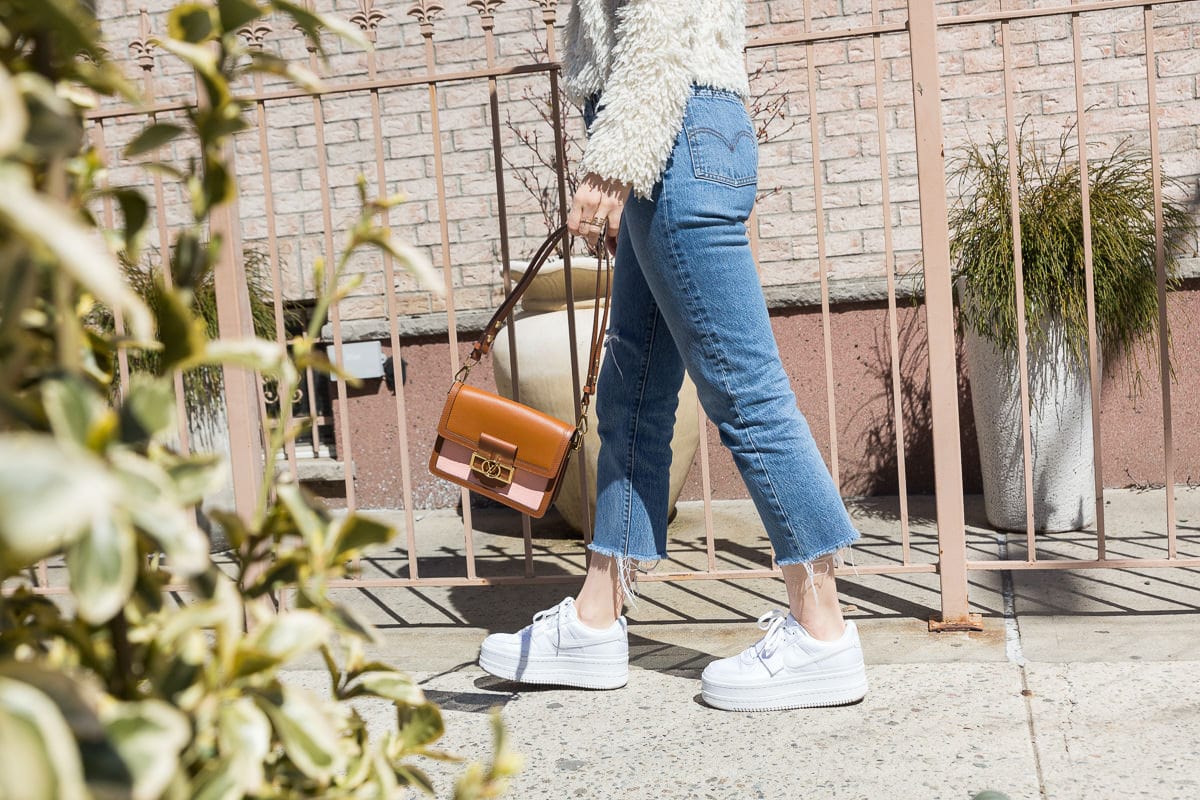 The Mini Dauphine Bag is made of smooth leather with a grain, called Taurillon leather, and is finished with smooth calfskin trim. Though the bag is fairly structured the smooth leather makes it easy to maneuver in and out of, and it's large enough to carry your smartphone, a thin card case, sunglasses (in a thin pouch), a pack of gum and other miscellaneous items. The bag is lined in a black micro-suede and features a slit pocket and two interior compartments. A shiny magnetic LV lock closure finishes off the simple design of this bag. The shoulder strap can be completely removed or adjusted to a longer length. Overall dimensions are 7.9″ L x 5.9″ H x 3.5″ D. Purchase via Louis Vuitton for $3,150.