Every summer, Louis Vuitton gives us a little something different, and though there is technically no "summer" season in fashion, brands will sometimes release a little something extra for its fans. When it comes to Louis Vuitton, that something is usually a fun capsule that is separate from the brand's more formal spring collection. These summer capsules usually rely on fan favorite bags that are given a cool seasonal makeover, and summer 2020 is no different.
Typically these bags are meant to entice shoppers to purchase a new carryall which will accompany them on summer adventures like a vacation or other warm weather activity, and though this summer looks a little bit different, Louis Vuitton still has something new for us to see. Like past collections, the Louis Vuitton Crafty gives some of the brand's classic and most loved bags a makeover. Often these capsules involve the brand's iconic Monogram with a fun twist, and last year the brand took its beloved logo print and gave it a giant makeover.
Now, for summer 2020, Louis Vuitton is capitalizing on its Monogram Giant print, which has become a fan favorite since its original release. Introducing: the Louis Vuitton Crafty Collection. For this capsule, Louis Vuitton has transformed its Monogram Giant canvas with vivid hues and bold graphic prints. The collection seamlessly blends Louis Vuitton's storied craftsmanship with a pop art style, drawing inspiration from two artistic movements—graffiti art and neo-expressionism. During the 1980s these movements created new trends and established creative territories, including some of New York's most iconic galleries and museums.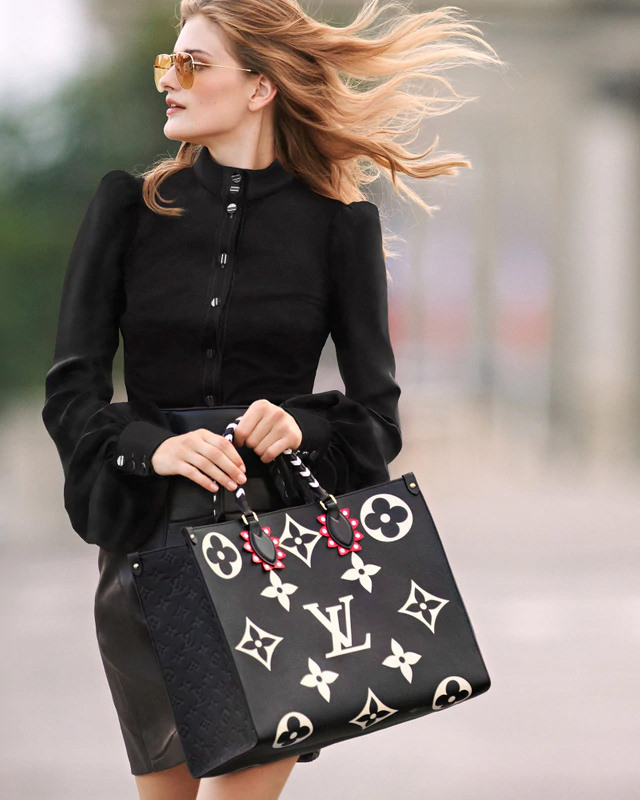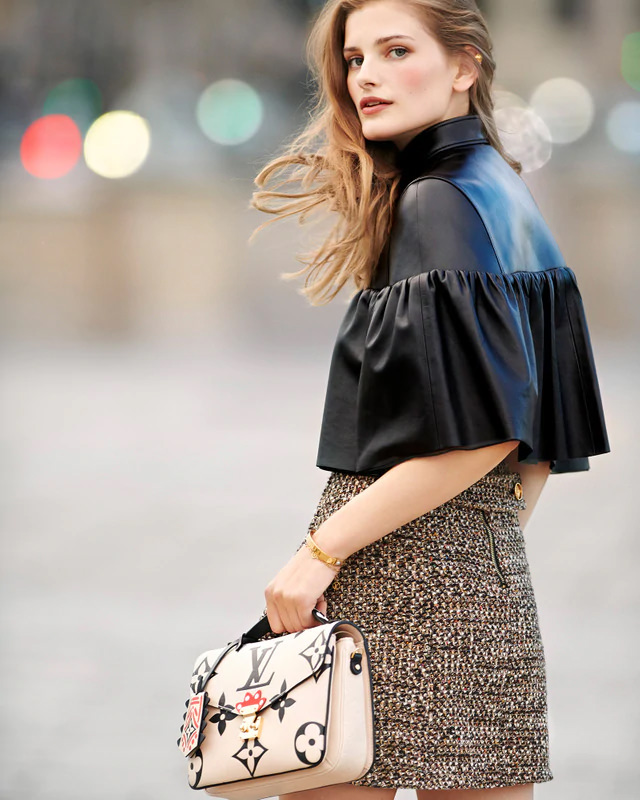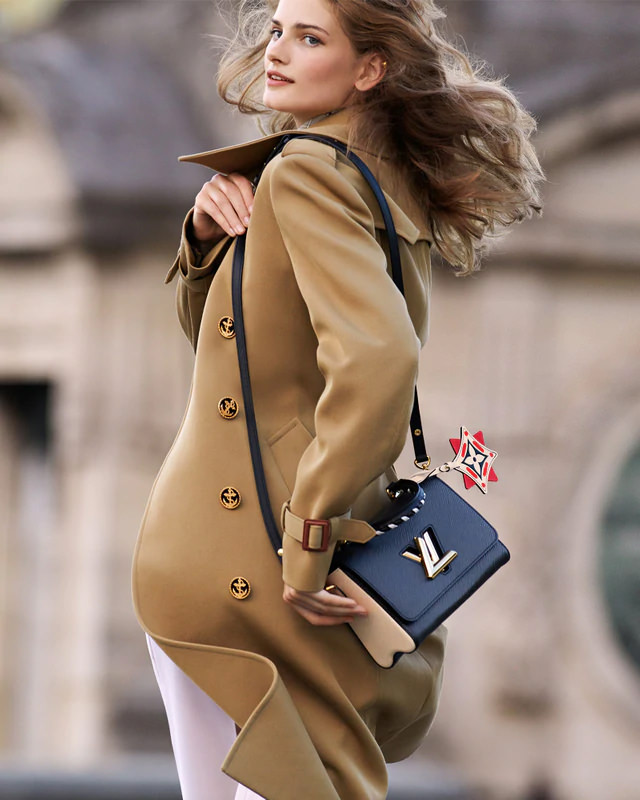 The LV Crafty Collection is a bold take on Louis Vuitton's original Monogram canvas, revisiting the print and pairing Monogram Giant canvas with bright graphics. There are two versions presented in this collection: cream with warm caramel or bright red, and both feature the brand's iconic LV Monogram print in black. Additionally, the collection features embossed leather bags like the Onthego and the Pochette Metis which are adorned with an oversized version of the iconic Monogram pattern and LV Crafty detailing. As for the LV Crafty print, it is seen on some of the house's most beloved and iconic silhouettes such as the Neverfull, Speedy B, Onthego, NéoNoé and Boite Chapeau. Prices are of course elevated, and a Crafty NéoNoé MM will cost you $2,400, while a classic NéoNoé will set you back $1,780. Take a look at more images from the capsule below and shop now via Louis Vuitton.
1 / 5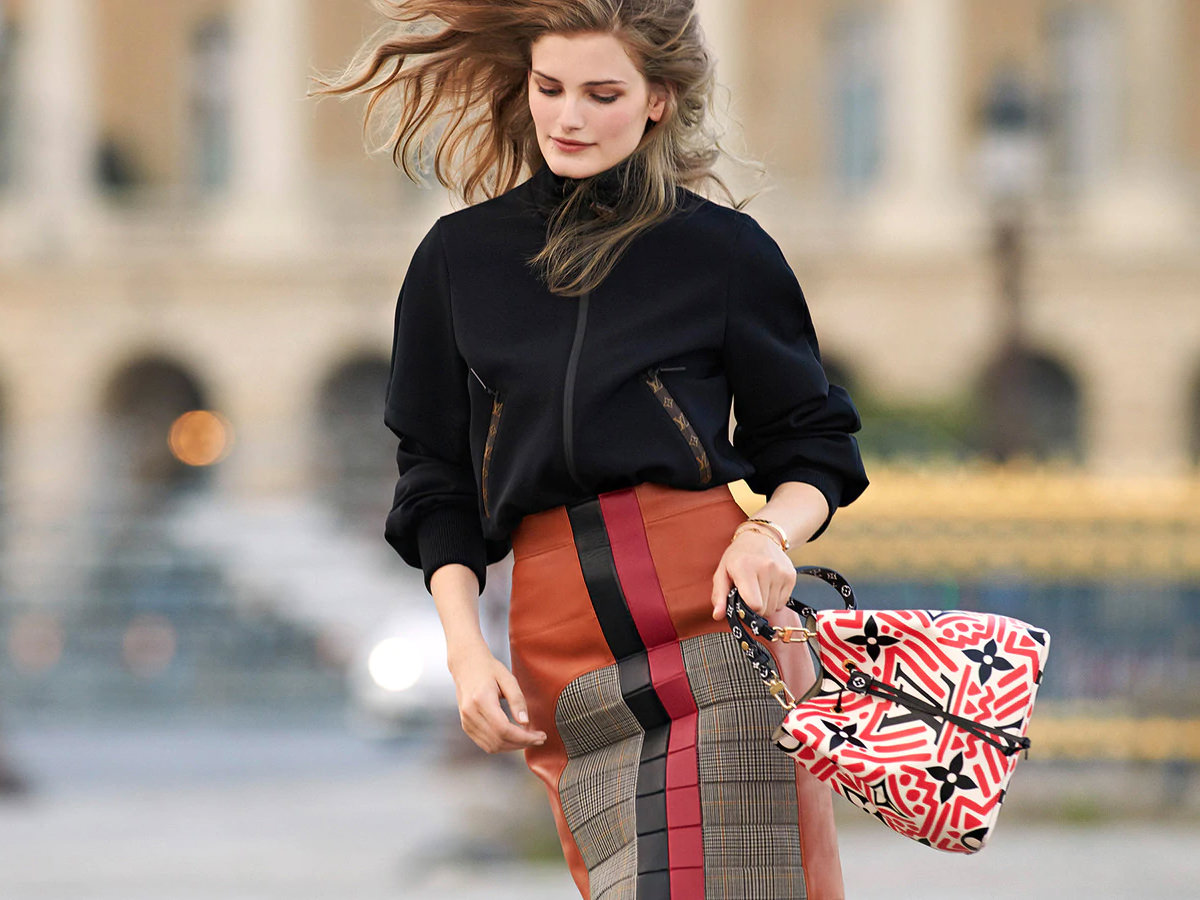 2 / 5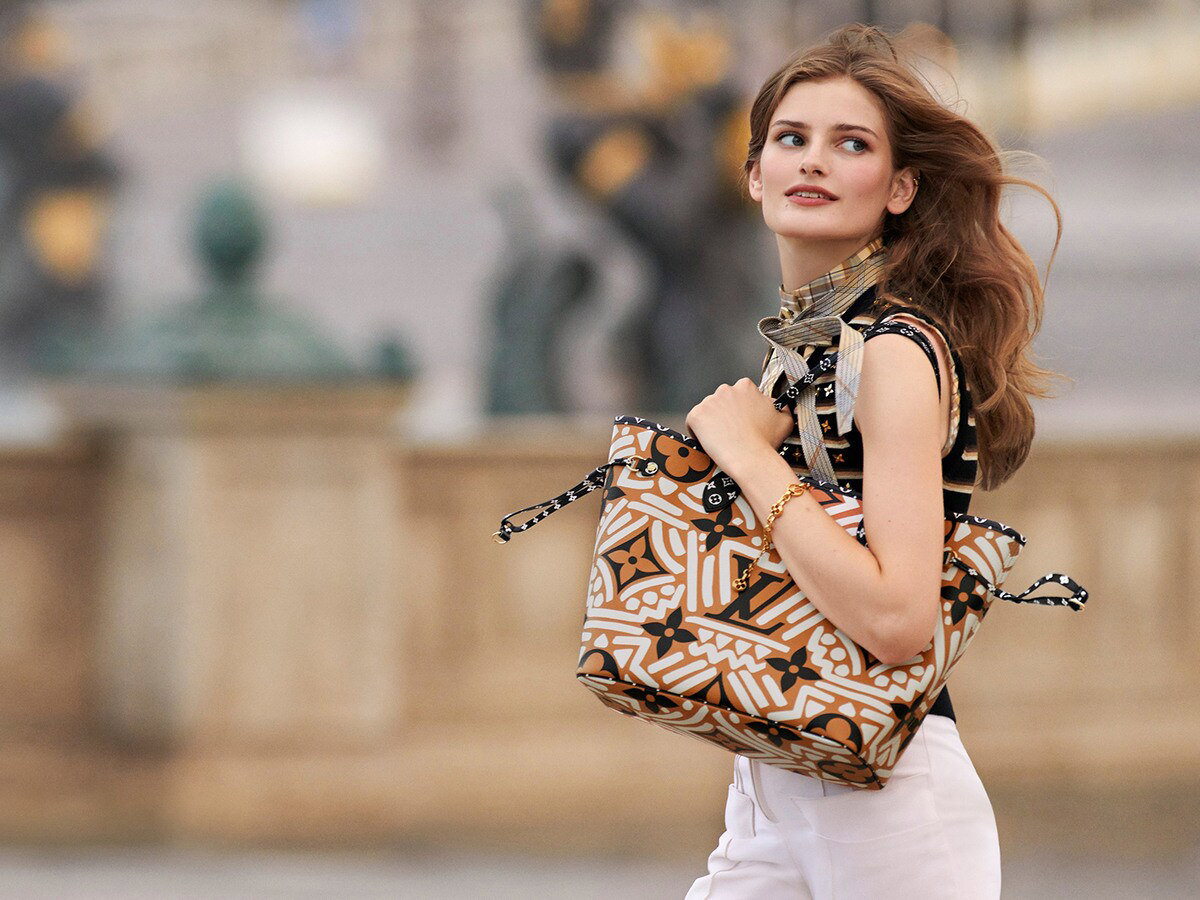 3 / 5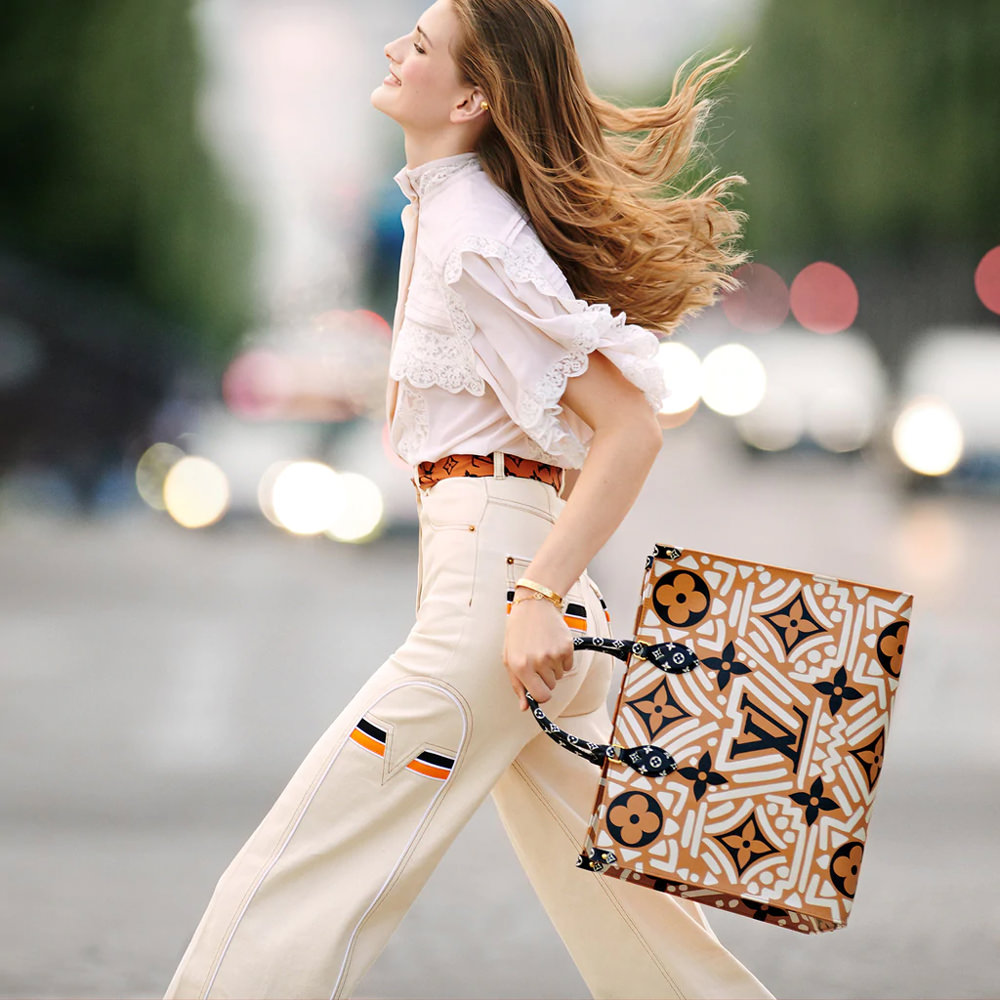 4 / 5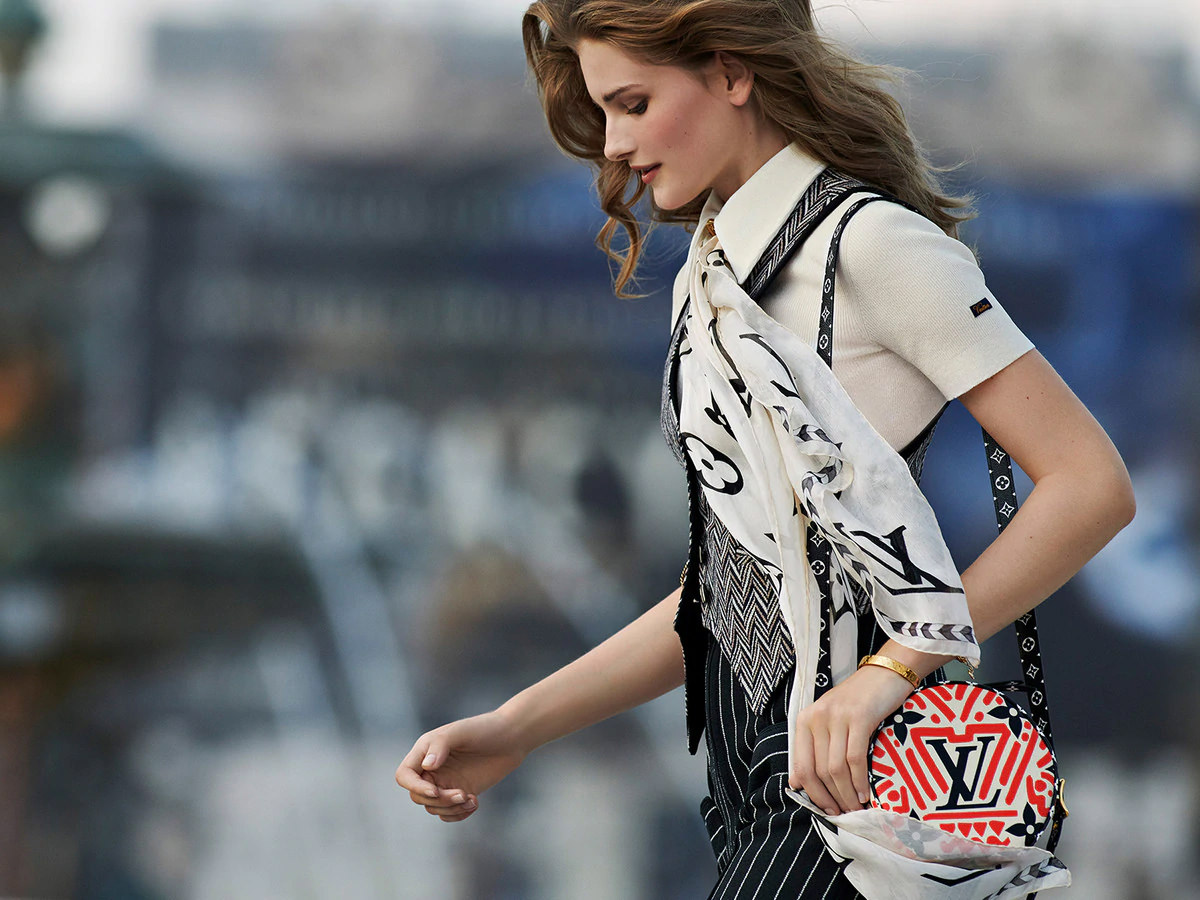 5 / 5