It's not that Loewe is an unknown brand in the handbag realm, but at times it flies just below the radar. Many handbag lovers can spot a Loewe bag fairly easily, the Puzzle bag is favorite, and other Loewe bags and accessories pop up in the arms of influencers on our Instagram feeds daily. Aside from all of that, the Spanish design house creates impeccably well-made bags and the house's longstanding expertise in leatherwork shines on each item.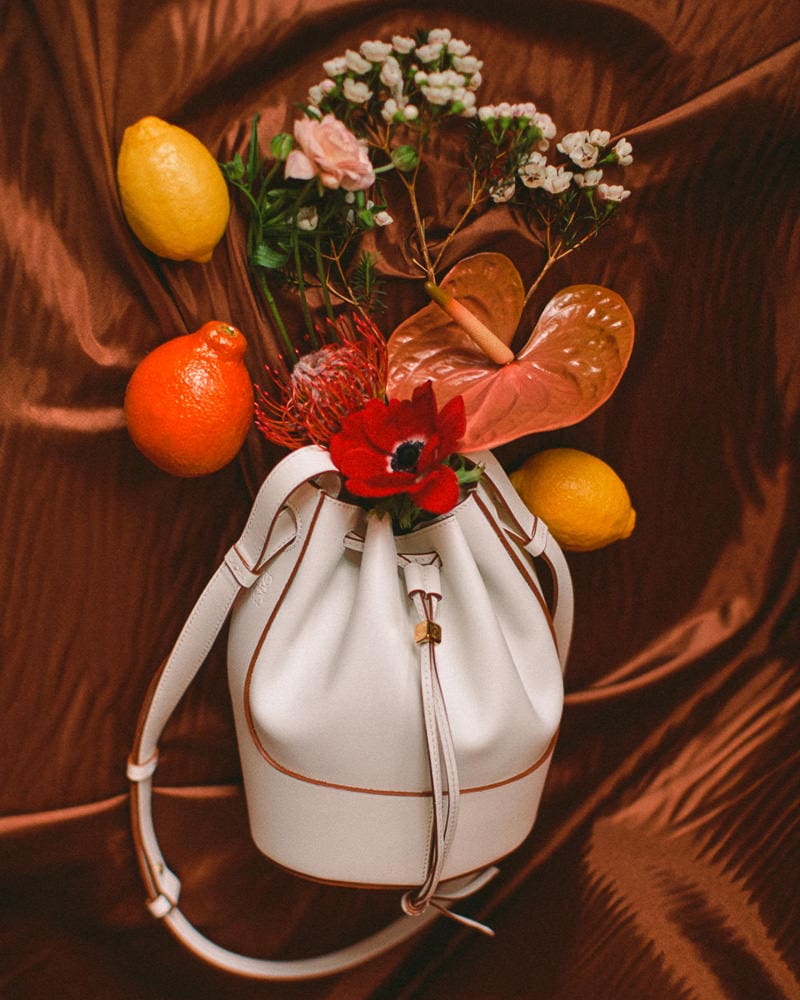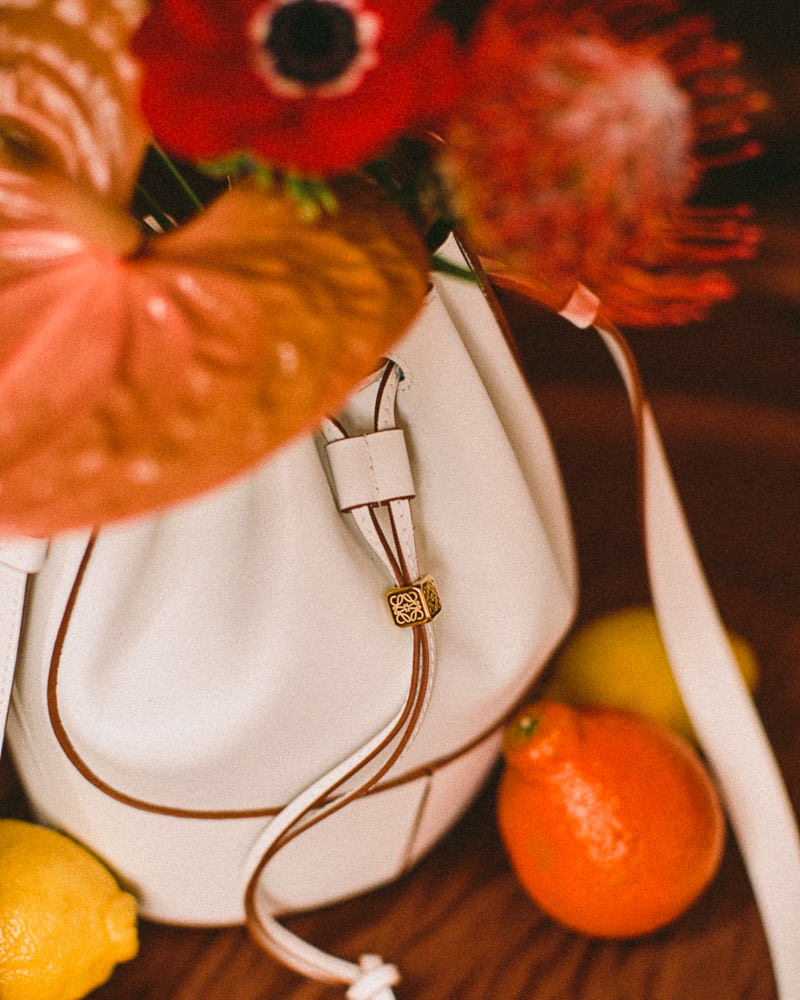 The stand out bag of Loewe's Spring Summer 2020 show and the new signature bag for the house is the Loewe Balloon bag. Just launched on its eCommerce site and trickling onto other ecomm retailers as well, the Balloon bag comes in three sizes: small, medium, and large. This bag is the grown up, refined version of a bucket bag. Loewe has the uncanny ability to craft bags that are both ends of the spectrum—casual yet luxurious.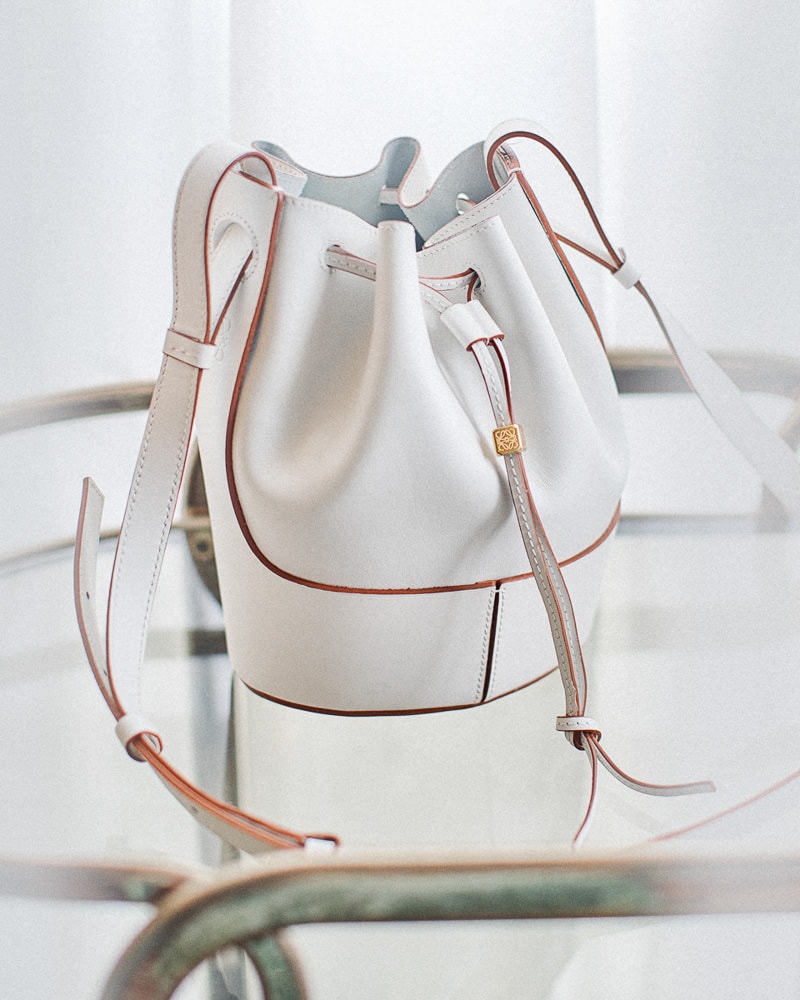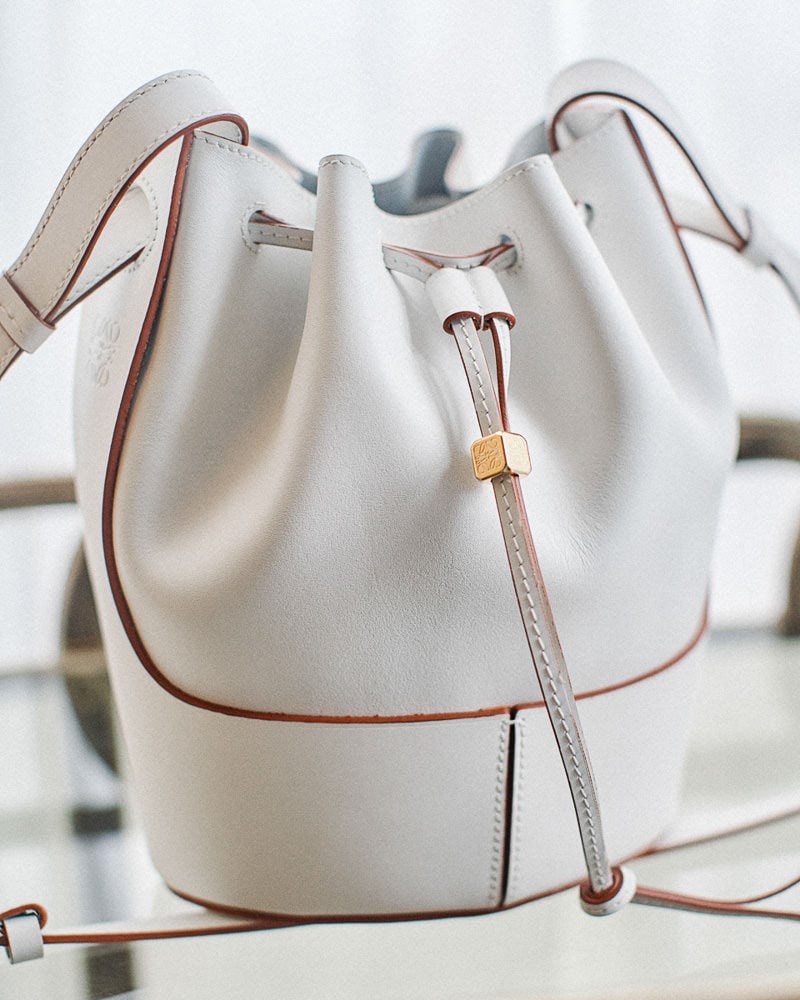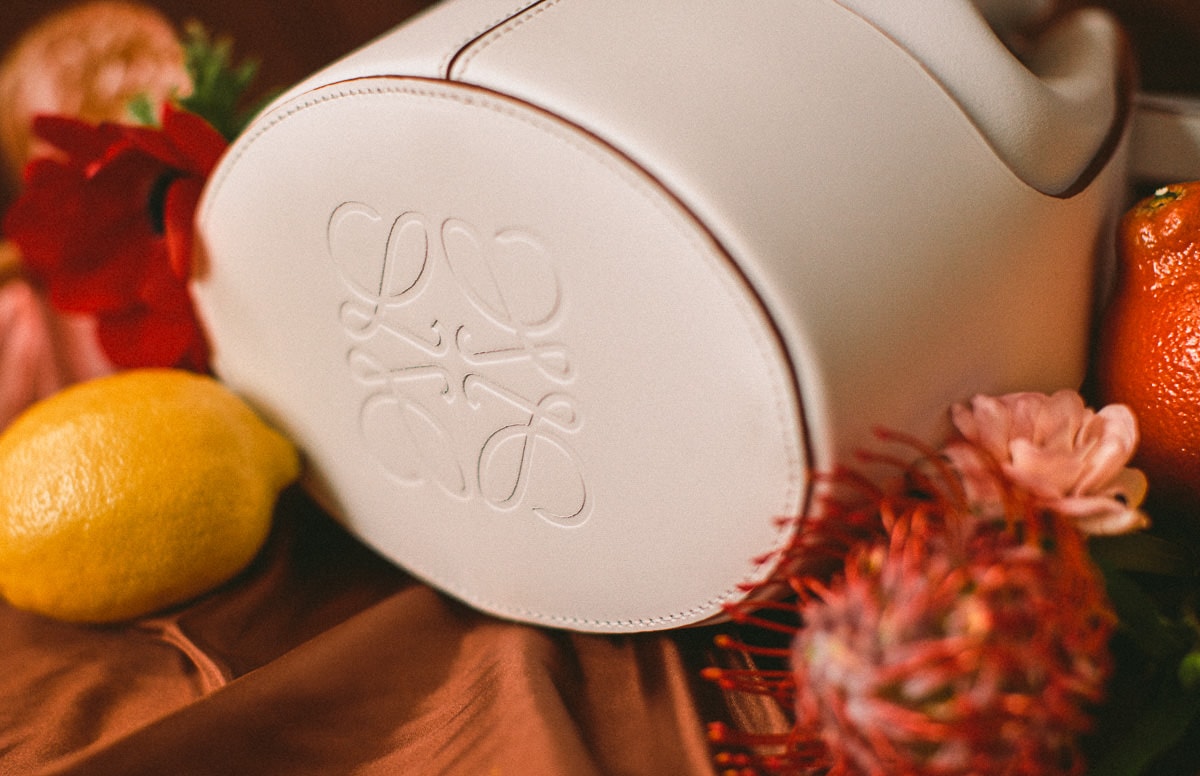 Loewe paired two kinds of leather to give this bag interesting dimensionality, with a round structured base made from sturdy calf leather and sitting inside of that, the bag features a sac of soft napa calfskin. The interior doesn't have lining per-say, but the napa leather is high quality and should hold up well. The bottom of the bag provides sturdy structure with calfskin leather, which is also used a few inches up the base of the bag to help the bag hold its shape. The drawstrings are easy to use to access the interior. On the ends of the drawstring pulls are Loewe Anagram Dice which you could replace with others in different colors, sizes, and designs (purchased separately, of course).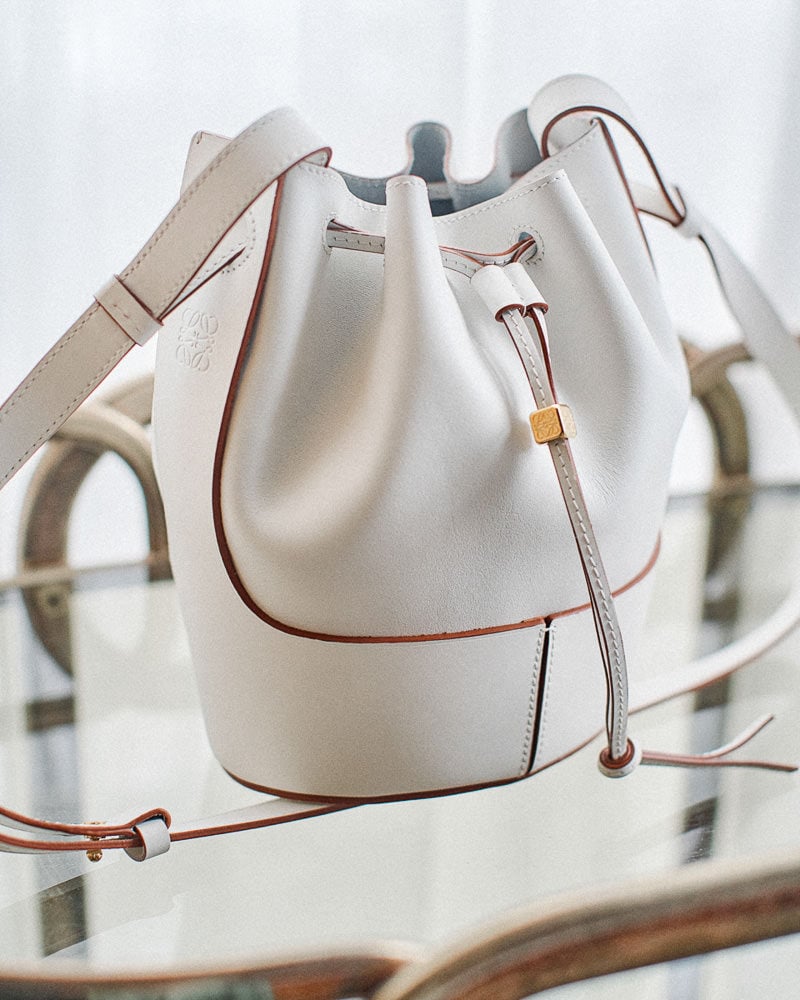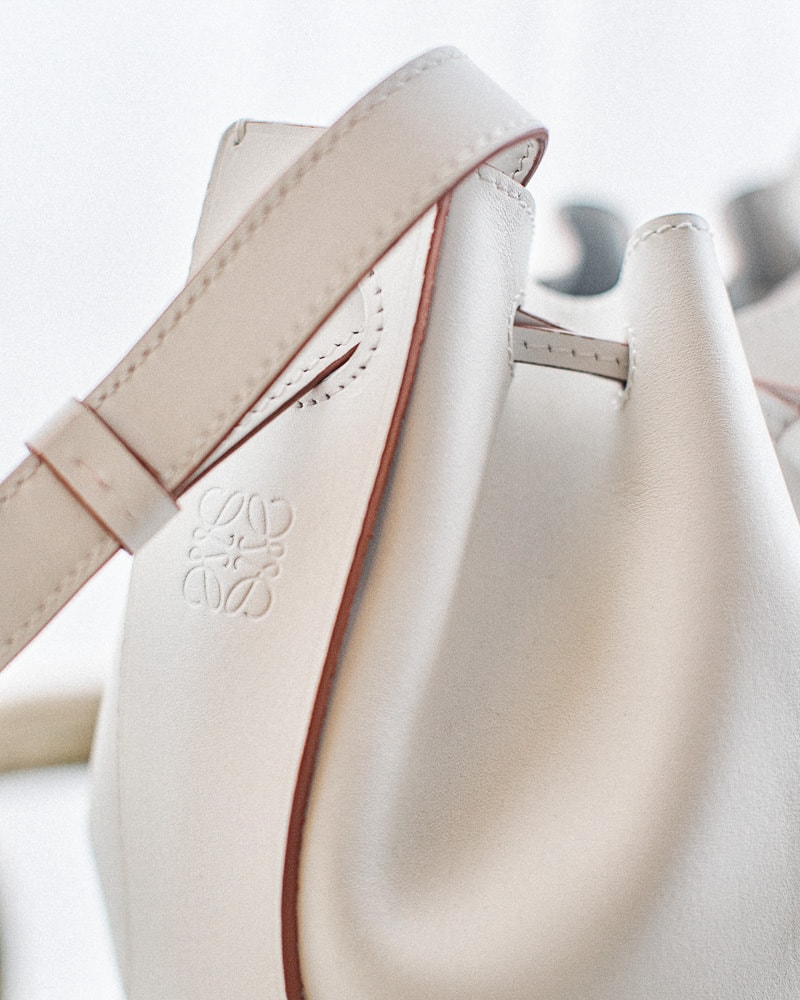 The medium and large sizes of this bag come with both a handheld strap as well as a shoulder strap, which allows for multiple carrying usages, from hand held to crossbody or over the shoulder. The smaller size only offers the longer adjustable strap. I'd like for the larger sizes to allow the ability to remove the longer strap, but that isn't an option. There are multiple colors offered, all perfect wardrobe staples, and a canvas/calf version as well. Prices on the leather versions of this bag are small $2,500, medium $3,150, and large $3,500. All are available on Loewe.com now or shop Loewe bags via Moda Operandi or purchase this small white version at Neiman Marcus now.