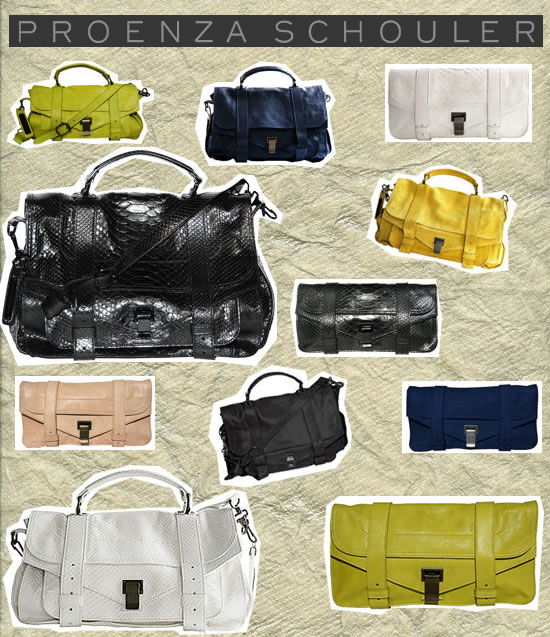 Proenza Schouler Bags
Proenza Schouler has been in the industry since 2002 and was founded by Lazaro Hernandez and Jack McCollough. The brand, which designs a high-end line of women's apparel, recently delved into the world of handbags and shoes. Their handbag line is so extraordinary that we know you will love it. The reason I am raving is because these styles cater to my exact style, want, and need, when I am looking for a handbag. Proenza Schouler Bags have started to make a name for themselves as the fashion world has been going nuts over their designs. It started with Mary Kate Olsen carrying the famed Proenza Schouler PS1.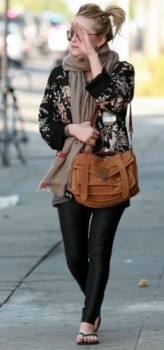 The overall feel of Proenza Schouler Bags is what really has my attention. I am not a couture, designer label from head-to-toe gal. I am a jeans and tee shirt kind of girl. I believe in a great pair of jeans and the right bag. A little laid back, but still timeless and elegant. I am not always into super structured bags, I typically prefer a bit of a slouch to my bags. And this is precisely why I am in love with the Proenza Schouler PS1 bags!
Proenza Schouler stuck to the PS1 line by offering a convertible satchel in medium and large and a pouchette. Both are available in a variety of colors and leather, python skin, and suede. Prices start at $895 for the pouchette and go as high as $4,250 for the large PS1. My only problem is narrowing it down to which bag I must have from their line. Suede is hard to clean, but the mustard suede PS1 looks stunning. And I love the midnight blue. So many choices. But I will make a choice, and dub this bag a holiday gift from Purse Blog to myself. Buy Proenza Schouler Bags at Barneys.