These days it seems that every contemporary designer is doing the minimalist thing. You know—clean lines, minuscule branding and perfectly curated shapes and silhouettes. Yet, few strike the perfect balance of being tasteful without coming off as totally boring or unoriginal, all the while remaining affordable at the same time. However, we recently discovered a new bag brand that somehow has managed to tick all of our boxes and today we're introducing you to the beautiful and bright bags of Audette.
Audette is a Mexico City-based bag brand, founded by the brand's French designers Aude and Charles. While their design inspiration comes from contemporary hot-spot Mexico City, where the bags are also made, the brand's leather comes from Italy and its hardware from France. The designs so clearly marry Mexico City's vibrant local culture with chic French design, making these minimalistic bags incredibly lust-worthy.
Audette's contemporary designs are imaginative, creative, and affordable, while utilizing high quality materials at the same time. Each bag is handmade in Mexico City at a 30-year old workshop which specializes in high-end leather manufacturing. Every material used in the production of Audette's bags is carefully selected to ensure only the best quality, resulting in goods that will stand the test of time.
While the brand is currently offering an array of shapes and silhouettes in varying colors, today we're introducing you to two of our favorites. The first, called the Audette Nuit Bag, is a sophisticated half-moon shaped bag with sleek lines and a polished silhouette. Its long strap is adjustable, allowing for several different carrying options: sling it over your shoulder, wear it crossbody, or carry it by hand.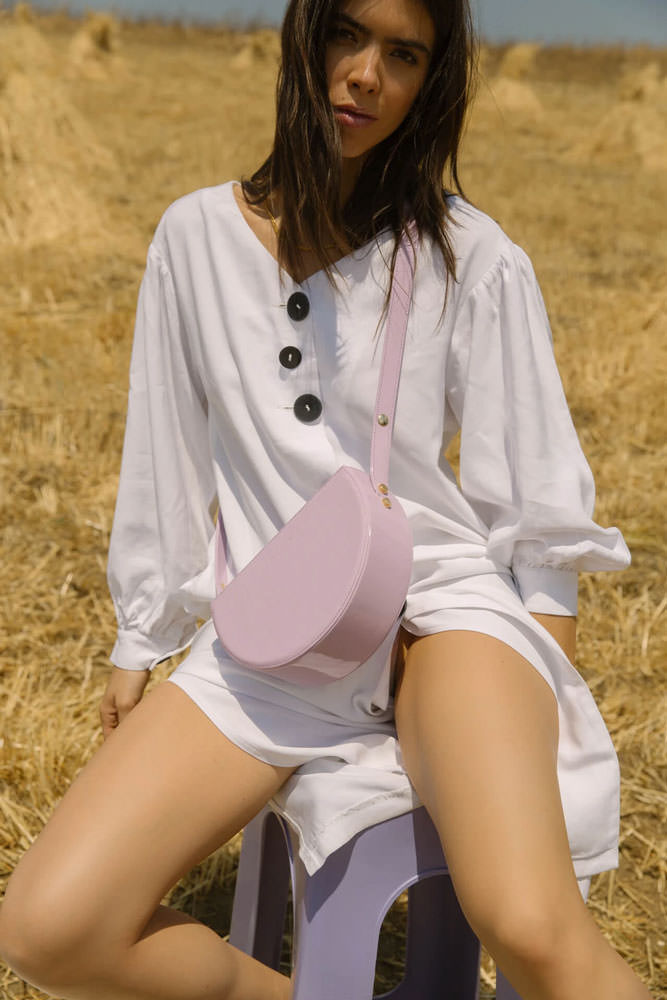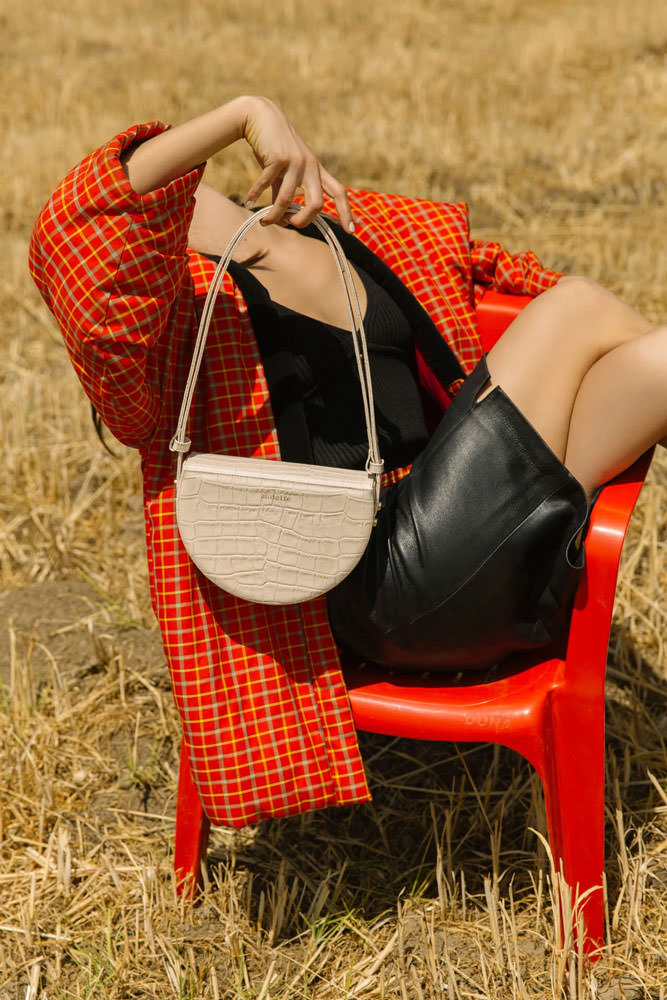 Its self-proclaimed flagship silhouette, Audette's Nuit is incredibly structured with an easy magnetic flap opening. It's perfect for day to night use, and can house the essentials only. There is enough space for your smartphone, a small wallet, make up and a few other small necessities. It's made of Italian leather with polished gold hardware and a canvas interior. Available in a myriad of colors, the Nuit retails for $330 and is available via Audette.com.
Next up, we're taking a look at the Audette Cabas, which is the brand's take on the classic tote. It has a structured base which helps the bag maintain shape, yet its body is overall more flexible. The Cabas is large enough to hold a 13″ laptop, and it features a removable shoulder strap allowing the bag to be carried via the top handle or over the shoulder. The Cabas is handcrafted in Mexico City, along with Audette's other styles, of smooth Italian leather. The Cabas is one of the brand's pricier models, but at $470 it is still a great bag at an affordable price point. It's available via Audette. Click the link below to discover more of the brand's offerings.