Florence: Tuscany's capital, an inspiring travel destination, and every purse lover's dream. Home to some of the world's greatest masterpieces, this historic city has a well-deserved reputation for art, craftsmanship, and design unmatched by so many others.
You only need to spend a day exploring this medieval metropolis to see some of the world's most remarkable architectural and decorative works, all of which serve to remind us of how we, as humans, possess the unique ability to shape our world in a way that fits our ever-changing needs and desires. Likewise, before ever stepping foot into any museum we can see how each carefully-placed stone reflects back to us, the higher points of human innovation, while somehow simultaneously pushing us to develop a deeper intercultural understanding of our own creative capabilities.
Whether it be the Duomo, the statue of David, or the Cathedral of Santa Maria, every structure tells the story of an "awakening."— a unique period in time marked by great socio-cultural, political, and philosophical changes. Every grand creation of Florence has withstood the test of time and continues to stand firmly in place despite thousands of years of ongoing transformation. However, none appear to be more unyielding than the illustrious Ponte Vecchio.
Dating as far back as the 10th century, this historic structure has served as the main gathering place for Old-World merchants and modern master craftsmen alike. It has survived massive floods, fires, and devastating world wars, making it a true mecca for artisans and designers of all kinds.
One quick stroll across the platform presents you with an array of warmly-lit storefronts and glittering jewelry displays that captivate the masses, yet just a few meters away from all that dazzling opulence is what I regard as the true hidden gem of Florence — Parri's. A more humble shop with a window display of leather goods so magnificent that it is sure to stop any handbag lover dead in their tracks.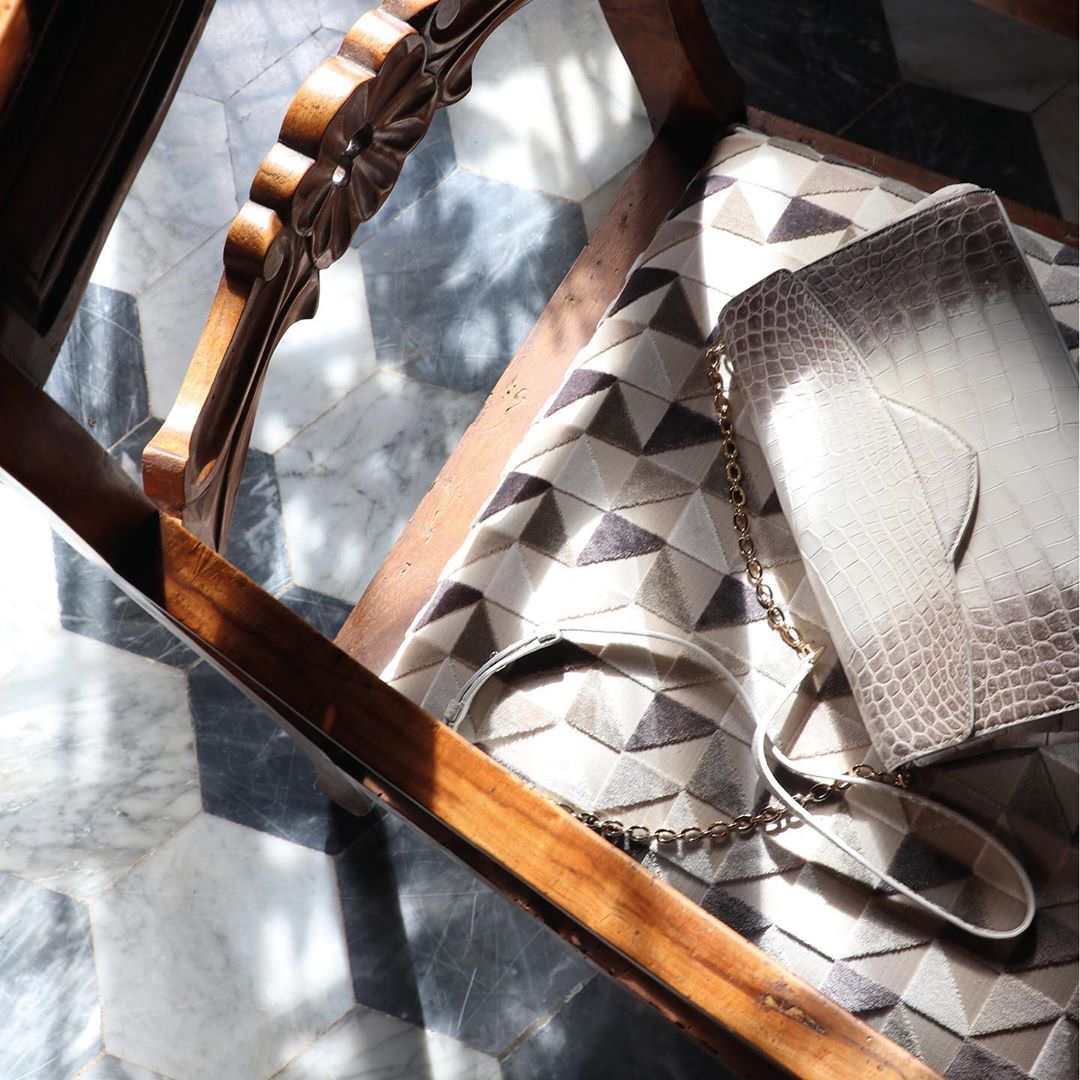 The brand was started by Giordano Parri in 1954 and is described as producing leather goods that are "the perfect mix of quality, uniqueness, and excellence;" a bold yet truthful proclamation that I was able to confirm after my first experience in this quaint little shop in early 2019. I remember upon entering the shop I was immediately taken back by how even the atmosphere seemed to ooze that special type of Florentine style and elegance.  After only a few moments of loitering, I found myself being whisked out of the back door and into a hidden upstairs parlor by the equally-stylish shopkeeper.
I can't tell you what my immediate reaction was when I arrived upstairs. All I know is that I was overwhelmed by the complete sensory experience I was having: The sight of dozens of contemporary styles that paid homage to popular "It Bags;" The feel of their textured exotic skins contrasted by the smooth mahogany of the shelves they rested in. The smell of hot coffee being offered to me. The sound of rhythmic tone changes overheard during the brief exchange my husband and shopkeeper had in their native language. (I like to imagine he said: "Give my dear queen whatever she wants!", but I could be wrong…) And lastly, the feeling of being surrounded by true luxury. Not a flashy attention-seeking type of luxury, but luxury in regards to quality. A richness that only comes from time spent perfecting the smallest details. Every angle had been considered, every stitch had been accounted for.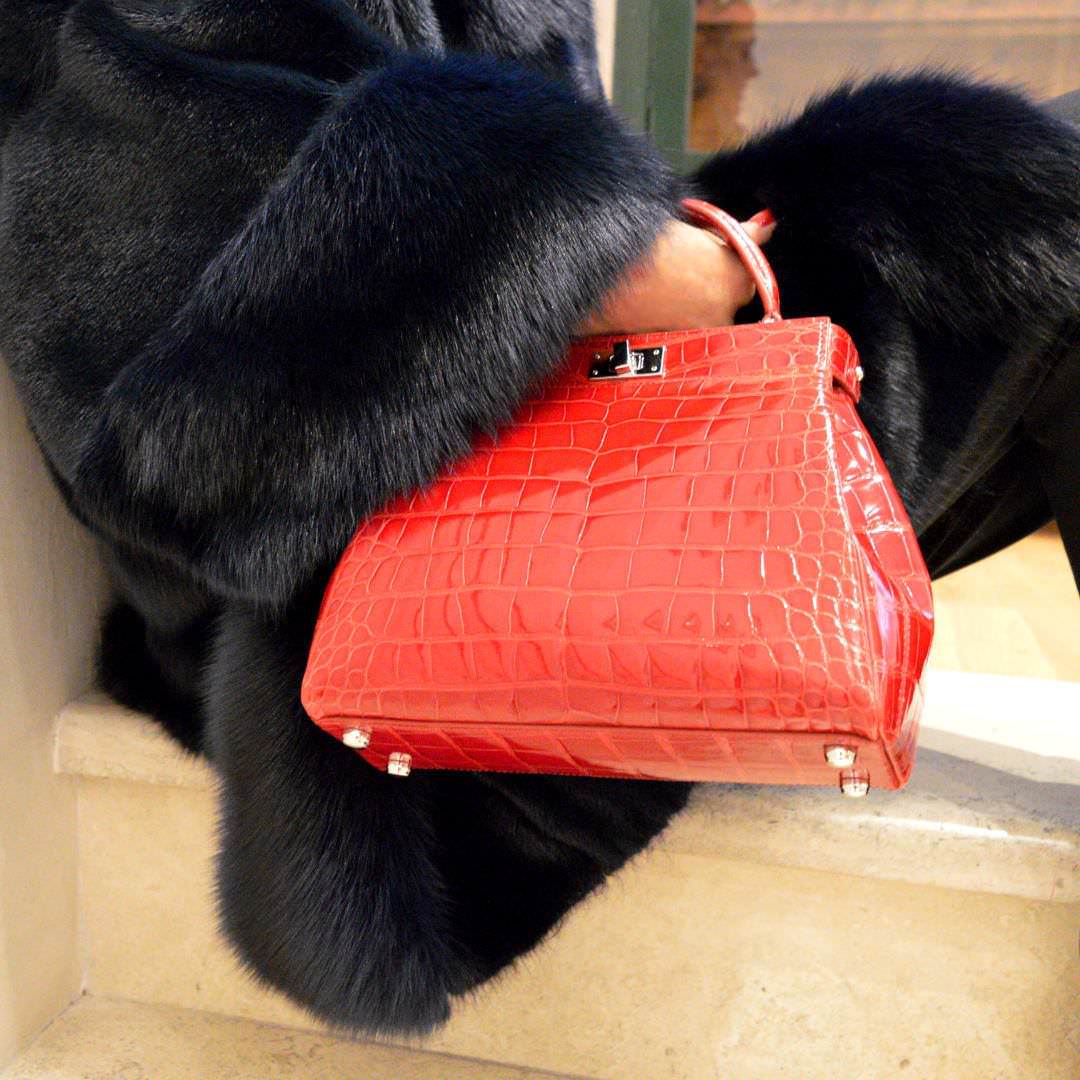 This small local brand made me understand what purse culture is all about. Parri's extensively creative made-to-measure process took me from a mere appreciator and turned me into a full-blown aficionado. As such, I spent what felt like hours picking out my very first collection piece. I studied the colors, analyzed weight, and ruminated on the different structures until I had created the perfect purse. A beautiful dark turquoise tote with all the fixings: sturdy exotic leather, a vibrant dye job, and sterling silver hardware.
Much like the more famous creations of the Renaissance I admired that day, Parri's bespoke pieces could speak and to me they said, "We will stand the test of time. We are here to stay."
Of course, anything of such quality doesn't come without a price; Check out our guide to international VAT taxes to find out how you can save the most on these luxurious leather goods.