"Does this make my butt look weird?" I asked while clinging to the dressing room curtain.
"No, you look good! They're a little bit long though so try a smaller size…" my friend Francesca answered while clutching her favorite Alviero Martini geo shoulder bag.
I looked around at the other women wandering around the store and made mental notes of their clothing choices for this particularly hot day in northern Italy: ultra wide-leg pants, block heels, platform sandals, off-the-shoulder shirts with delicate lace detailing or subtle embellishments, white low top sneakers, and mini calf-skin backpacks chicly thrown over one shoulder.
The Dilemma
Previously, I paid no mind to whether or not my clothing completely aligned with modern Italian street style but for some reason, this time felt different. I spent lengthy portions of the year here, every year. I spoke the language well enough and I even owned a car. At this point, I no longer felt like a tourist.
So it was probably time I stopped dressing like one.
Every time I return to western Europe (Italy specifically but sometimes France and Spain), I'm continuously surprised by the fashion trends of each place. There were things that went out of style many years ago in America that are now very trendy on that side of the world and vice versa. Sometimes this works to my advantage and sometimes it doesn't, but more and more, I've noticed these disparities in all realms of fashion: hairstyles, makeup, clothing, shoes, jewelry, and yes, even handbags. But how did it get this way?
Before the internet and social media, trends were determined by high-profile brands centered in the world's fashion capitals. Whatever was worn in NYC, Paris, or Milan eventually made its way into the mainstream and became accessible to all. Nowadays, trends seem to be more socio-cultural in nature and arise based on the wearers' environment or any particular subculture they identify with.
As a fashion lover, I feel stylish in Paris with my dark ankle boots and matching black Sac de Jour but would feel out of place in the same outfit in LA or Miami where all I want to wear are neon athleisure sets with a colorful Louis Vuitton On the Go tote. A camel jacket paired with a Prada Cleo in Barcelona looks too understated when compared to the big-and-bold style of Dallas. American purse collectors tend to disregard Michael Kors bags while our Italian counterparts seem to love them.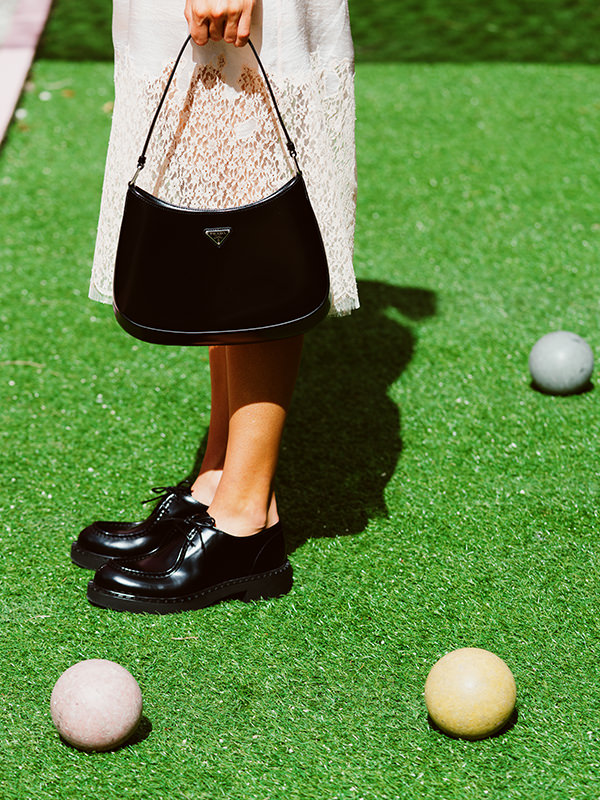 So how does one exist between the two?
Some of you commentators might jump in to remind me that "trends come and go but style is forever!" or "just wear what is comfortable!" which is all true. But our style says more about us than we like to admit. And I don't think there is anything wrong with using it to improve our comfortability in social settings.
Having your own personal style is definitely important but conforming to trends can help us feel modern and like we don't live under a rock. Our choices of clothing and accessories do resonate with people and give them a sense of who we are. Something as simple as changing my pants or opting for a Ferragamo backpack over a Goyard tote is enough to determine whether a sales associate will address me in English or the regional dialect.
Being stylish is actually just a delicate balance of elements that simultaneously help us understand ourselves while also communicating to others about who we are, where we come from, and how far we've made it
Maybe we PurseBloggers just love drooling over whichever new collection comes out but I think it's bigger than that. Fashion is both an art and a lifestyle choice; It plays an important psychological role in our lives. It helps us assimilate into our environment or express our identities when we are at odds with it. And the more I explore the world, the more I understand that "being stylish" is actually just a delicate balance of elements that simultaneously help us understand ourselves while also communicating to others about who we are, where we come from, and how far we've made it.
Now I wanna know:
What style trends are popular in your area? Are there items that would set someone apart from the locals? Which trends have you've adopted for your own wardrobe? Do any of them contrast with the usual style of your hometown/country? Do you change your style when you travel?