For a brand with as wide a selection as Hermès, the brand debuts totally new designs somewhat infrequently, compared to its aspiring competitors. For much of the luxury bag market, novelty is a must—shoppers want something new, and especially from brands not lucky enough to have one of the all-time classics in their lineups. For Hermès, novelty is merely an added bonus, at least in the form of new bags—the brand is stacked so deep in high-demand classics that new day bags are a smaller part of the overall equation. For Resort 2018, though, Hermès debuted the Hermès 2002 Bag on the runway, and it's finally landed on the brand's website for purchase in the US.
Structurally, the 2002 Bag is most similar to the Constance, in terms of current Hermès favorites. Like the Constance, it's a boxy flap shoulder bag with a leather strap and signature hardware, although the signatures are very different—where the Constance uses a straightforward Hermès H logo in gleaming metal, the 2002 opts for a smaller, more abstract H with rounded edges. If you didn't know what you were looking at, you might not even notice it was a letter, which makes this bag an ideal pick for Hermès clients who like the Constance's structure but aren't into logo bags.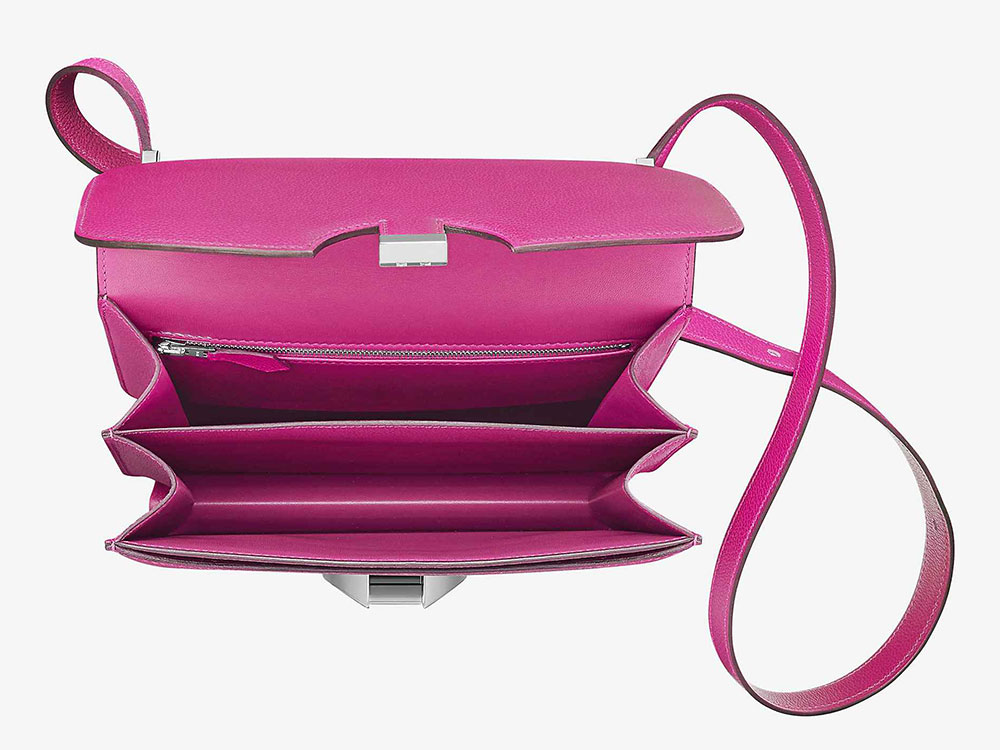 The bag's body is fairly rigid and structured, with a double-gusset exterior that's reflected on the inside with two large main compartments separated by a center partition. On the back interior wall, there's a bag-width zipper pocket, and at the front, there's a full-size slide pocket that rests just behind the front flap, which is perfect for a phone. The bag's back exterior is smooth, with no external pockets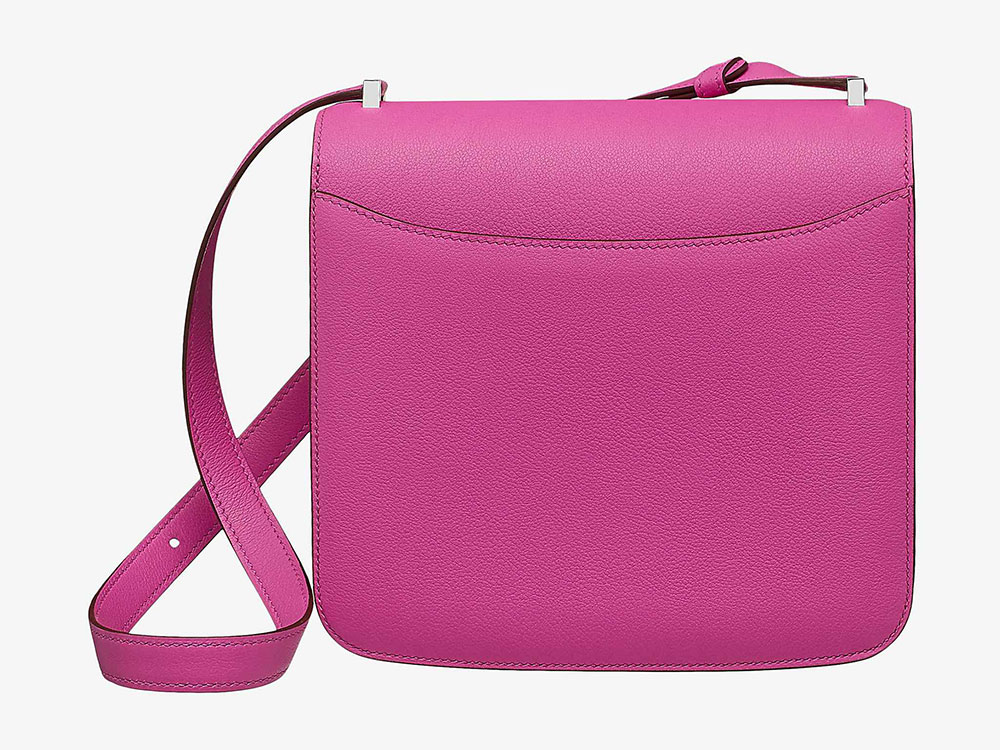 Hermès doesn't list the length or drop of the 2002 Bag's strap, but it does confirm that it's adjustable, and photos suggest it will be long enough to be worn cross-body when lengthened. Online, the bag comes in two sizes: a 20 and a 26, which refer to the number of centimeters across the bag's front. In the available assortment, the smaller bag comes in three colors, while the larger comes in two, all in Evercolor calfskin. The difference in price for the two sizes is $1,000: the 2002 Bag costs $9,200 or $10,200, respectively. Check out all the options available to purchase online below.