Collaborations have become almost an expected norm in fashion, helping a brand's image and contributing to increased publicity and a broader audience. A good collaboration can lead to a fresh take on a brand staple (think Louis Vuitton's reimagined Monogram), catapulting a brand into the spotlight, leading to increased brand awareness and countless other benefits. The art of collaboration has doubled or even tripled in popularity over the last decade spanning art, music, brand on brand partnerships and more. But where exactly did the story begin? Below we'll discuss some of the most pivotal fashion partnerships in history, all of which have shaped the world of collaborations as we know them today.
Elsa Schiaparelli x Salvador Dali
Avant-garde designer Elsa Schiaparelli is one of the most influential figures in fashion, responsible for designing the world's first jumpsuit, according to Vogue. She's also who we have to thank for the melding of two creative world's: fashion and art. It was the Italian designer who pioneered the art of collaboration, which is now commonplace, when she joined forces with surrealist Salvador Dali. Together the pair was responsible for producing some of the world's first examples of art meets fashion collaborations. According to Artspace, the duo created two of Schiaparelli's most iconic pieces of the 1930's: a white organza dress painted with a lobster and another notable avant-garde gown called the Tears Dress, which features an abstract print designed by Dali himself. These designs are often cited as a pivotal point in the history of both fashion and art, and likely this dynamic duo paved the wave for many collaborations that would follow.
Yves Saint Laurent x Piet Mondrian
In 1965 the iconic and influential Yves Saint Laurent looked to the art world for inspiration for his upcoming fall/winter collection. An appreciator and collector of fine art, the designer chose to interrupt the works of Piet Mondrian, a 20th-century Dutch artist known for his modernism and geometric, colorful works. According to Art & Style, Saint Laurent was inspired by the structure and form of Mondrian's work, and the designer presented a no-fuss collection full of shift dress with clean lines all bearing Mondrian's bold and colorful geometric prints. The collection was presented to much fanfare, receiving praise from both Vogue and WWD. At its core, the collection represented everything that a collaboration should be, a true marrying of the minds and the partnership was an important turning point in fashion, cementing the connection between fashion and art.
Louis Vuitton 100th Anniversary Collection
No stranger to the art of collaboration, Louis Vuitton is responsible for some of the handbag world's first and most iconic partnerships. A leather goods and accessory company first, the brand paved the way for other collaborations from handbag designers of its caliber. While we've discussed many of the brand's most iconic partnerships, one of the biggest collaborations took place in celebration of Louis Vuitton's iconic Monogram canvas. In 1996, for the 100th Anniversary of LV Monogram the brand asked 6 legendary designers to create original pieces cementing the brand's commitment to innovation and collaboration. According to WWD, Helmut Lang, Isaac Mizrahi, Romeo Gigli, Vivienne Westwood, Azzedine Alaia, Sybilla and Manolo Blahnik each interpreted Louis Vuitton Monogram in their own way, combing their own personal aesthetic with Vuitton's storied House codes and history.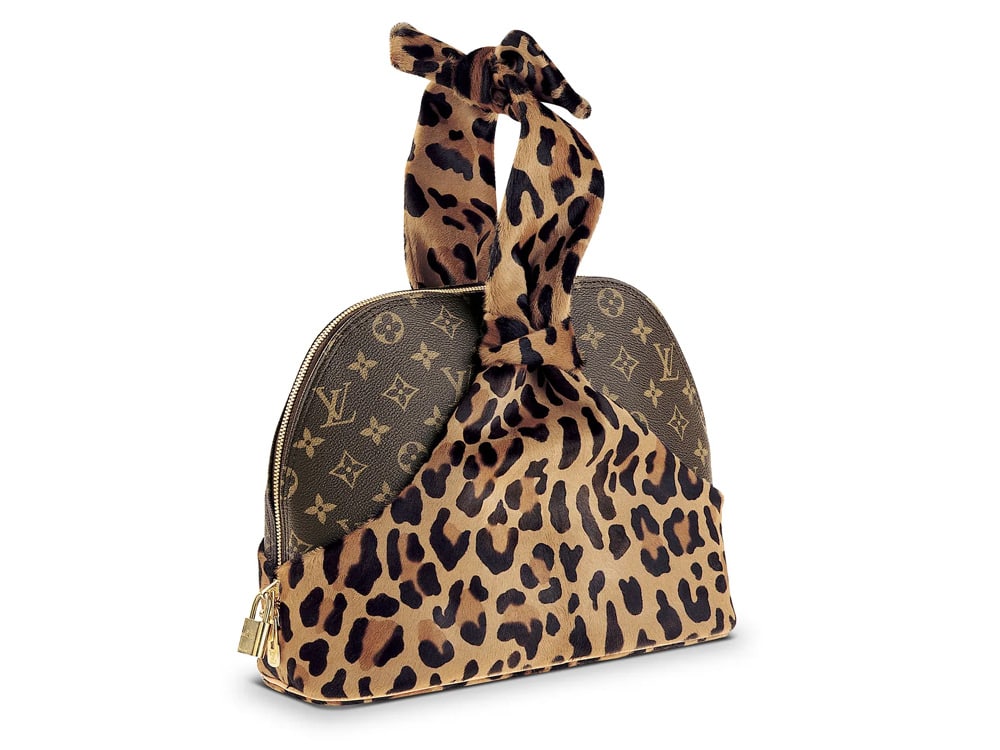 In the years that followed, the brand would continue to celebrate the art of collaboration, partnering with other designers and artists, all the while inspiring a myriad of other luxury collaborations. Though today collaborations in fashion have changed drastically with options at every price point, from mass market to the ultra luxury, at the core these partnerships would not have been possible without those that came before.