A few years ago, I was gifted a Gucci Flora Tote, a bag that was an online exclusive (with the green leather trim) and as I began to carry that bag, it wound up being one of the most complimented bags in my collection. In fact, a mom friend of mine last year bought something from the line after seeing me at school drop-off with the bag, and she was just one of many people who hunted down similar bags because of that single bag I owned.
If you don't want to miss out, a new rendition of Gucci Flora Items just dropped, and these play off of two of the House's most distinctive designs. The unexpected manner in which Gucci is able to recreate items never ceases to amaze me, and this is born from the archives of the historic Flora motif. This Motif was first presented by Vittorio Accornero in the 60s and is updated by being layered over the GG House monogram. One thing that Gucci helped reinvent and make highly covetable is the connection between past and present, and this mini-collection shows that beautifully.
With Alessandro Michele leaving the House, imminent change may be upon the brand, but this signifies a major part of the brand's design philosophy: a modern spin that infuses past elements of the storied House.
My Favorite Items
There's something that feels very Grandma-chic about this Ophidia Flora Mini Bucket Bag. I feel it's the right amount of quirk to work really well with much of your wardrobe, and you can dress it down or use it with other patterns to stand out.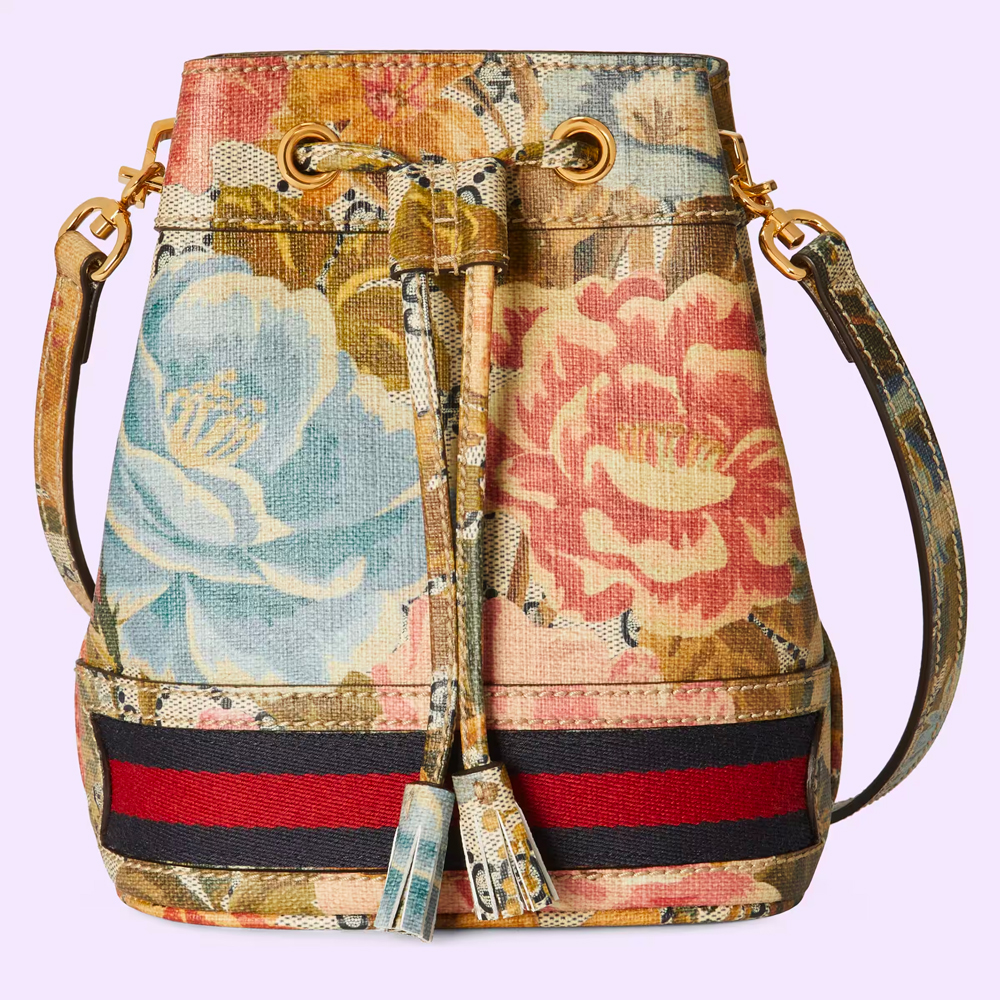 This is the tote, the tote that made me fall in love with Gucci's Flora additions to GG monogram bags in the first place. It's light, fits over your shoulder, and shows off the pattern in such a neat way.
If you want something a bit smaller, I love this Gucci Ophidia Flora Pouch. It's large enough to show the Flora design and can be added inside a bigger bag or placed under your arm to carry.