When Alessandro Michele took the helm at Gucci, the house's direction changed drastically. At first, no one was sure what to expect, but before we knew it, Gucci was at the top of everyone's list, and now the brand is the one to watch and emulate for an industry trying to keep up. Gucci has expanded use of its iconic logo fabric across its offerings, and in doing so, helped create the logo-mania we've seen return across the entire accessories market. For years, everyone said logo bags were overplayed, but as it turned out, the real problem was that brands weren't doing a great job making their logos feel modern or fresh. Gucci changed that.
But that's not where this ends, because Gucci has a new initiative that I'm incredibly excited to share: initial customization. Gucci.com just launched its #GucciDIY service online, and you can create a custom bag made just for you. This bag shape has been used by the house before, but not in this larger size, and now you can customize both the front and back of the bag with your initials.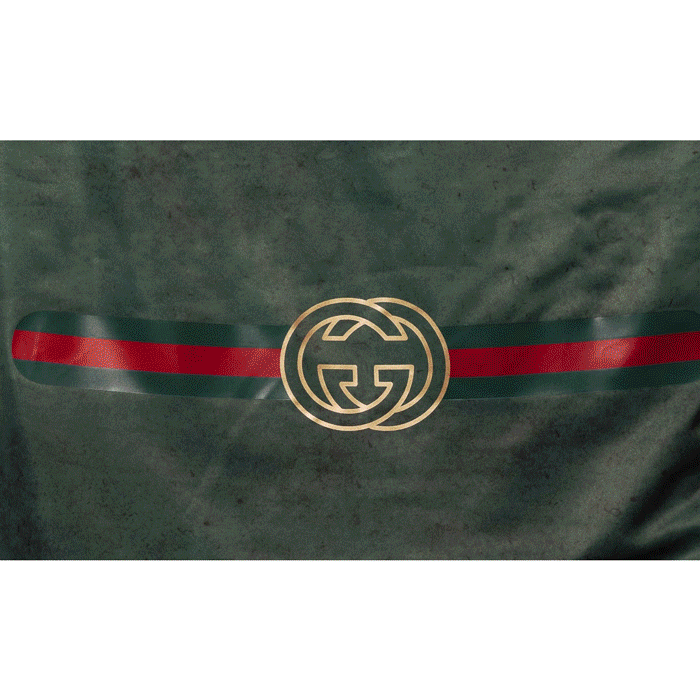 First used in the 1970s, the GG logo evolved from the original Gucci rhombi design from the 1930s. There are two sizes of the Ophidia tote available for customization: large and maxi. Both totes feature the classic beige and ebony soft GG Supreme pattern on coated microfiber fabric, which is accented with brown leather trim and the classic Web stripe. While the bags are large, the materials leave them lightweight and easy to carry on your shoulder. The interior has a detachable pouch with a zipper closure, and there's microfiber lining, which has a suede-like finish.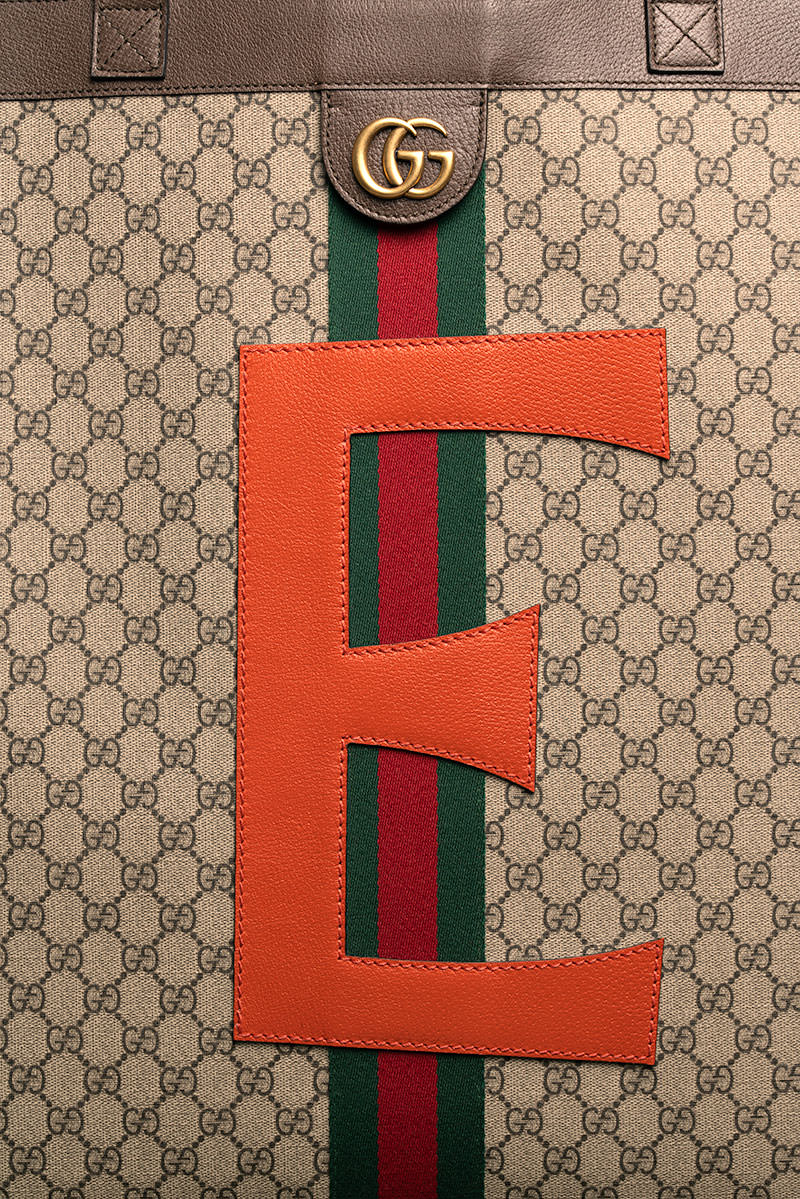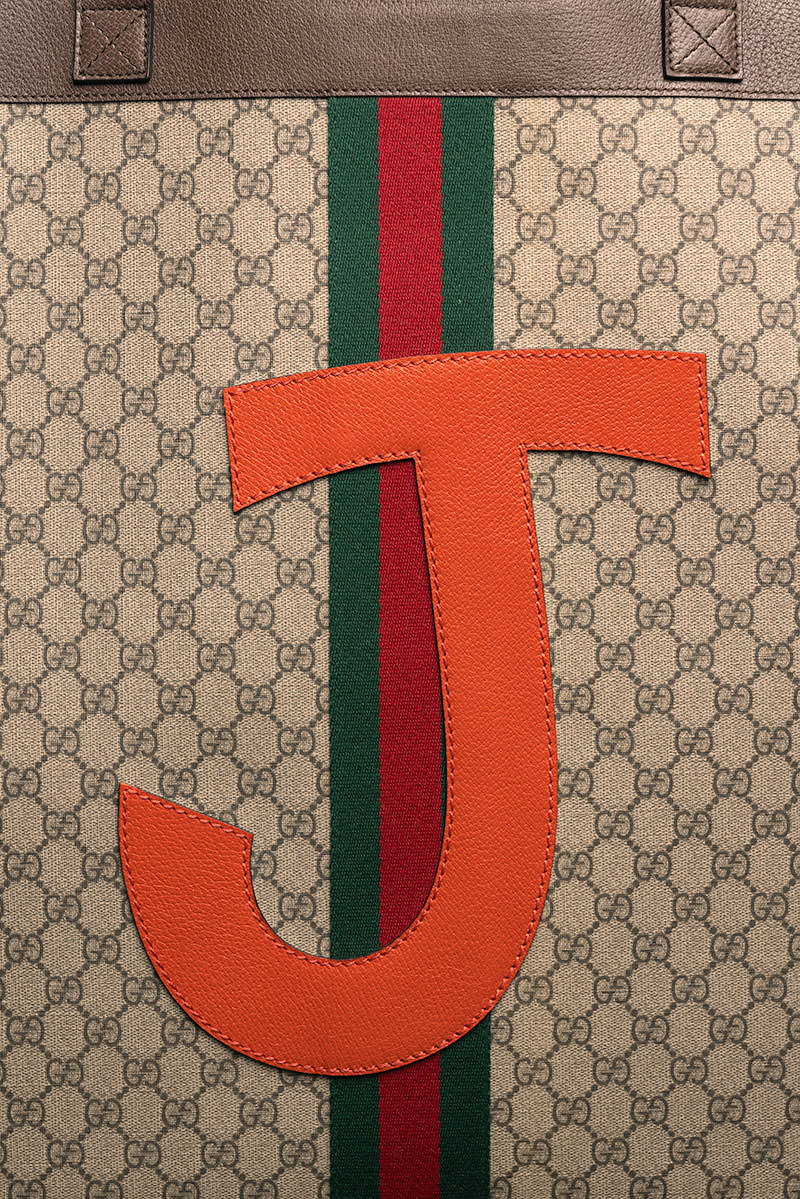 There are over 15 possible customization options when it comes to colors and materials, including leather (7 colors), python (3 colors), croc (5 colors), and felt with crystals (1 color). Each bag can have up to two initials, one on the front and one on the back (as pictured), to make it stand out as your own. Delivery timing is from 5 to 8 weeks in North America.
Gucci just opened its Wooster Space in NYC, and there you can have your bag customized by using a digital interactive tool, allowing you to view the product in real time through AR technology. The Wooster Space is a new, 10,000 square foot concept for the brand and houses women's and men's ready-to-wear, jewelry, accessories, and décor, while also being the first place in the world to feature the new #GucciDIY collection. If you are going to be in NYC, I would highly suggest popping into this new space and and taking in all of the creativity and innovation it has to offer, and you can check out these totes in person and place your order there. The location is 63 Wooster Street in the Soho neighborhood of Manhattan.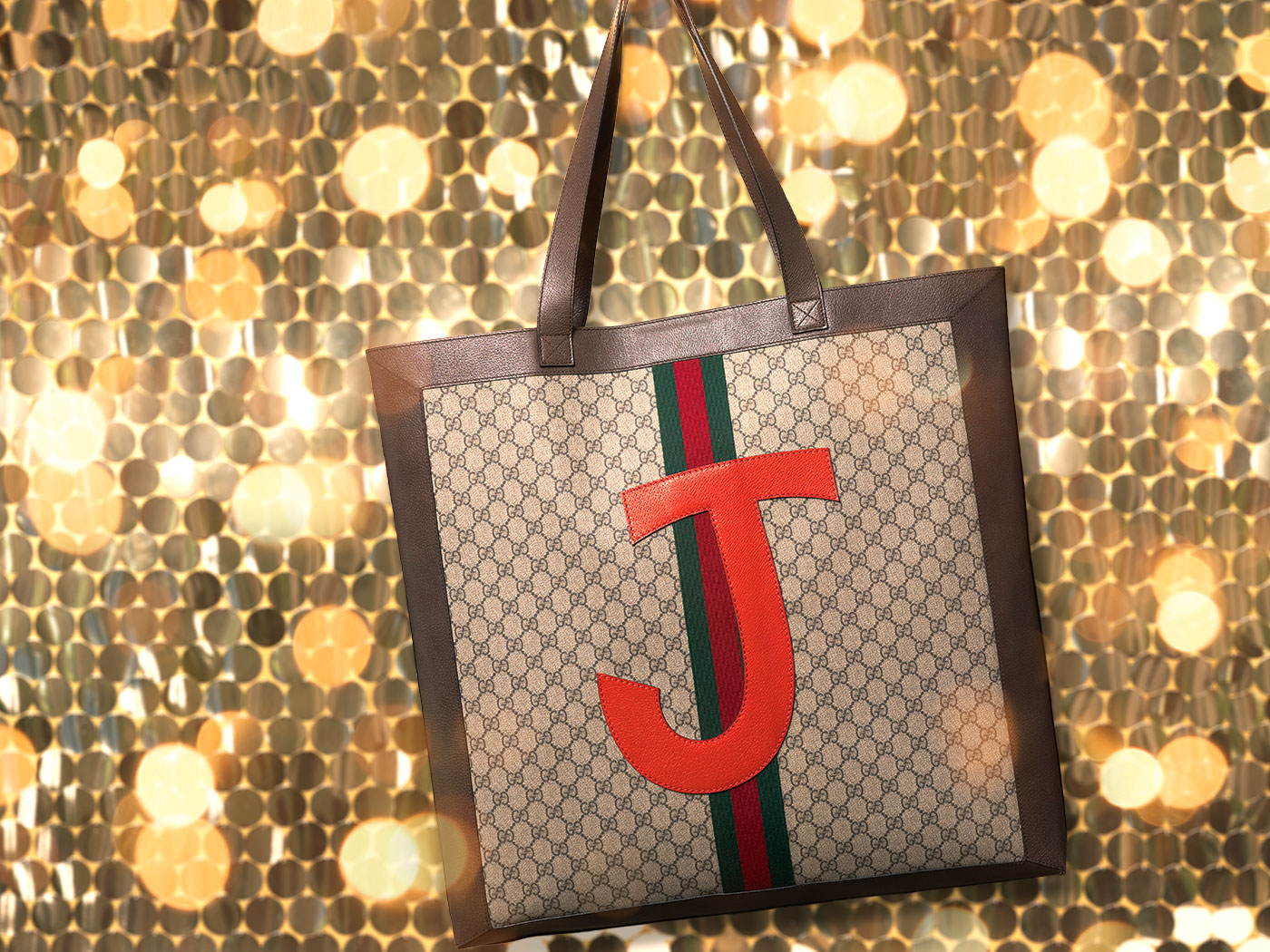 But if you can't go in person, Gucci.com launched its #GucciDIY service online so you don't miss out. The bag embodies everything that makes Gucci so unique right now; lots of brands have ways for you to get a couple small letters hot-pressed onto a hangtag or small accessory, but in quintessential Gucci fashion, the brand has taken the idea to its most fabulous, in-your-face extreme. The Maxi tote is really large, and for me, I love the large tote—it feels just right. This is a bag I would love to have in my collection to pass down to Millie, and even if our initials weren't the same, this is a piece that will stand the test of time.
Also, if you are a Gucci sneaker fan, the same initialing design detail is available for a pair of Ace sneakers (one letter per shoe). The letters are fixed with two button-on patches, in a variety of material and color combinations—including leather in bright red, green, yellow, pink, or black, python in red, green or dark natural yellow, shiny fuchsia or gold silk nappa, or black felt profiled with crystals. Both the shoes and bags feature a DIY signature mark (on the insoles of the shoes, and on the insides of the bags).