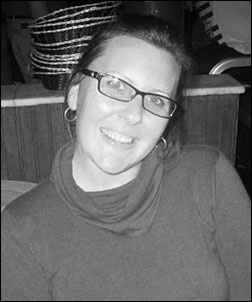 For those of you who pay close attention to Purse Blog, you will see that we have had two posts by Shannon this week. Yes, an unfamiliar name that has not been introduced. But we want to take the time to introduce our newest member of the Purse Blog and Purse Forum team, Shannon Mahoney. I take a special liking to her, since she is my older sister! And yes, I am Meaghan (shortened to Megs) and she is Shannon, we could not have more Irish names if we tried.
Shannon has moved down from Washington DC and left her job in the corporate world to help our company and websites grow. Her previous job focused on statistical analysis – let's face it, handbags are so much more fun!
You will see Shannon posting on Purse Blog some, but she will be working behind the scenes mostly.
Welcome Shannon! We are happy to have you on our team!