Mini and micro bags have been a thing for seasons, but just when you thought that maybe, sorta, the comeback of the big bag would push away its smaller competition, the SS20 runways proved otherwise. Mini and even ultra-mini aka micro bags are here to stay. Despite the fact that it's undeniably impractical to carry just a micro bag on the day to day, they are still an adorable and fun way to express yourself. Whether you carry it inside of another bag, or use it as jewelry or a bag charm, the micro bag trend is as undeniably cute as it is impractical.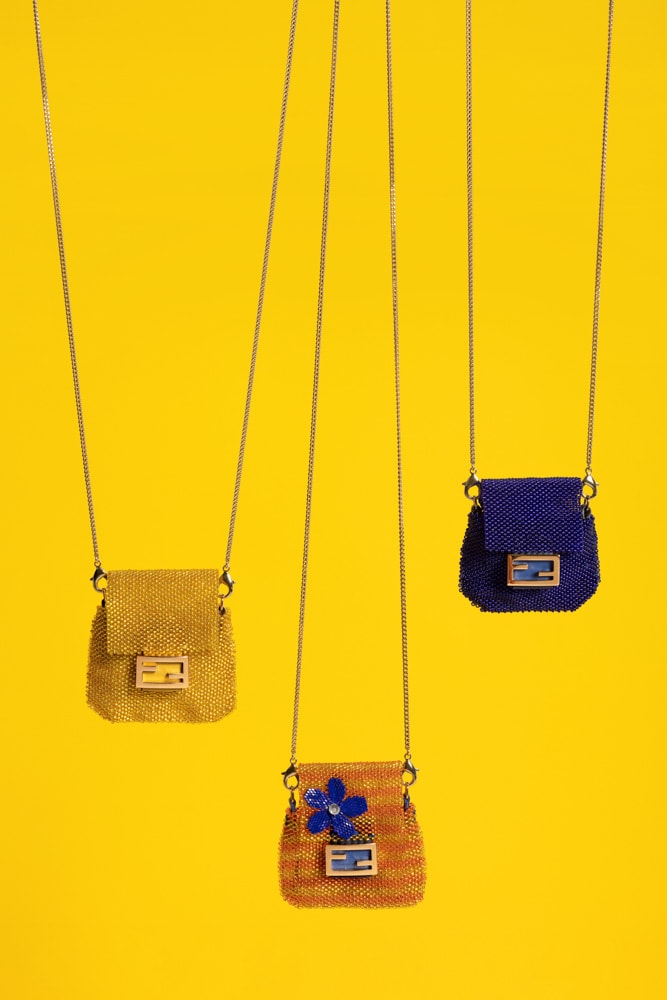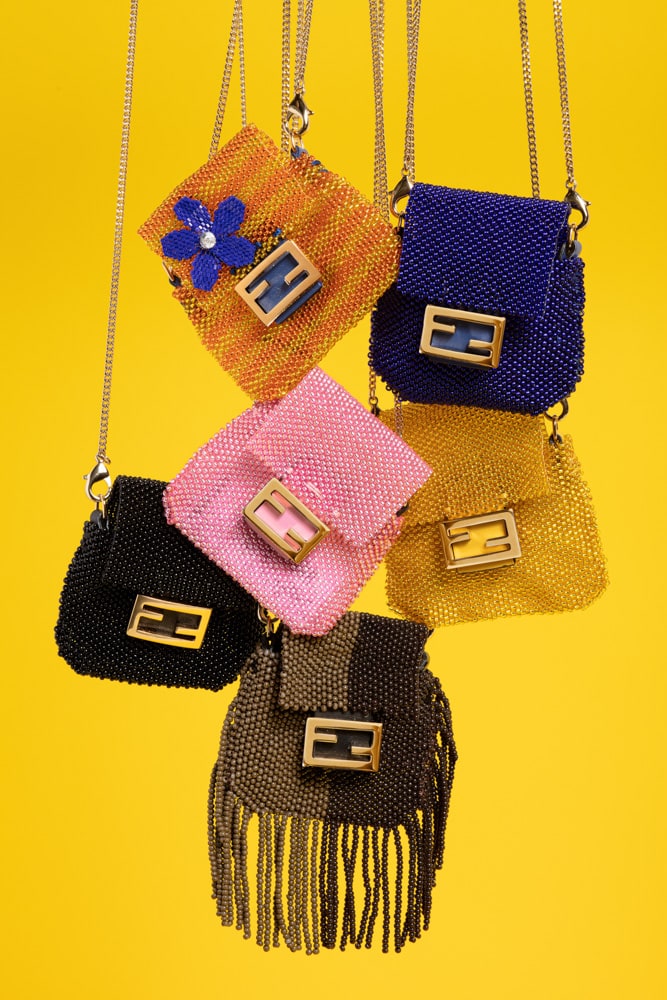 Fendi is the latest designer brand to introduce a tiny bag. Dubbed the Pico Baguette, the name is inspired by one of the smallest units of measure, after Micro and Nano. The Pico was first seen on Fendi's Spring 2020 runway and is now the tinniest member of the Baguette family. Ringing in at just 4 CM x 4 CM, the Pico Baguette is the tiniest bag one can buy. Crafted from embroidered micro and macro beads, the Pico is available in a range of colors and patterns, some with a fringe detail and some without.
A play on tiny bags, a press release for the brand described the bag as having "an amusing multifunctional role". It can be used as a charm, worn cross body or displayed around the neck as a necklace. The Pico Baguette retails for $750. Discover more now via Fendi.