It's no secret that Fendi is having a moment. Over the last couple of years, Fendi's popularity has gained momentum, thanks in large part due to the return of the brand's iconic Baguette bag. It seems there is no stopping this storied Italian design house now that it is once again one of the top luxury players. You won't see complaints from us—the Baguette and the classic Peekaboo are some of our favorite bags.
For Spring 2020, Fendi plays on its current hits, offering interesting takes on its beloved bags. Offering up interesting fabrications like terrycloth and woven leather, these bags are quintessentially spring. These novelty bags are fresh and fun. Not to mention—in pastel pink, they're right on target with one of this spring's hottest trends.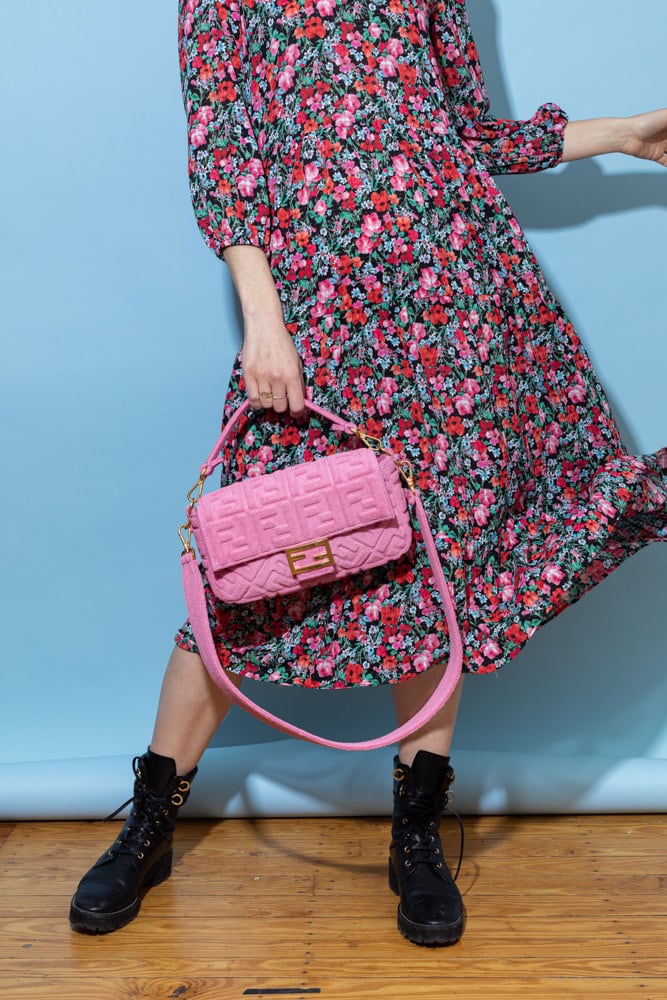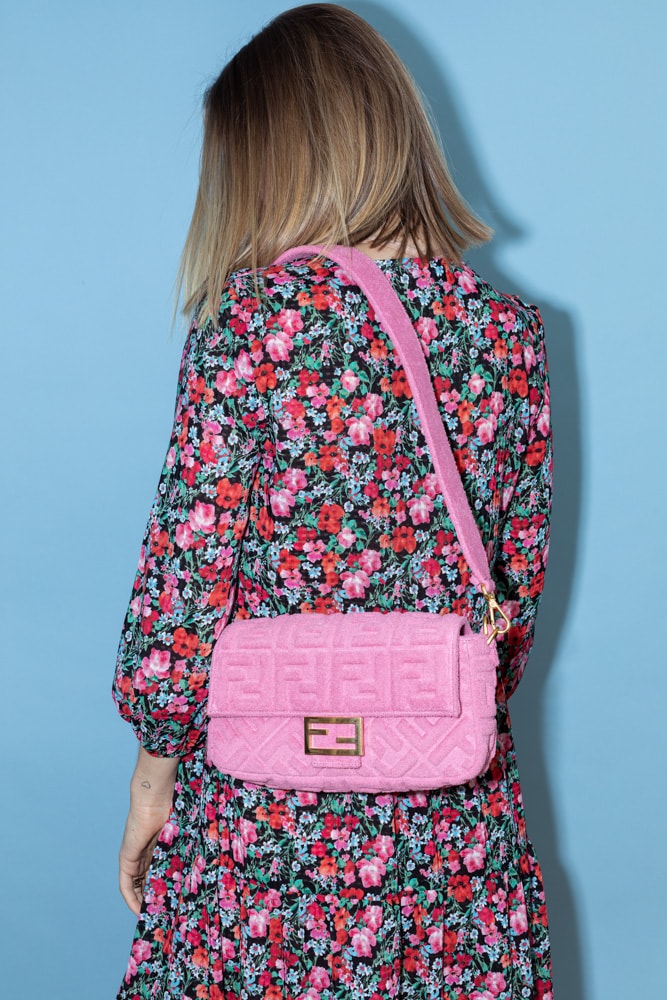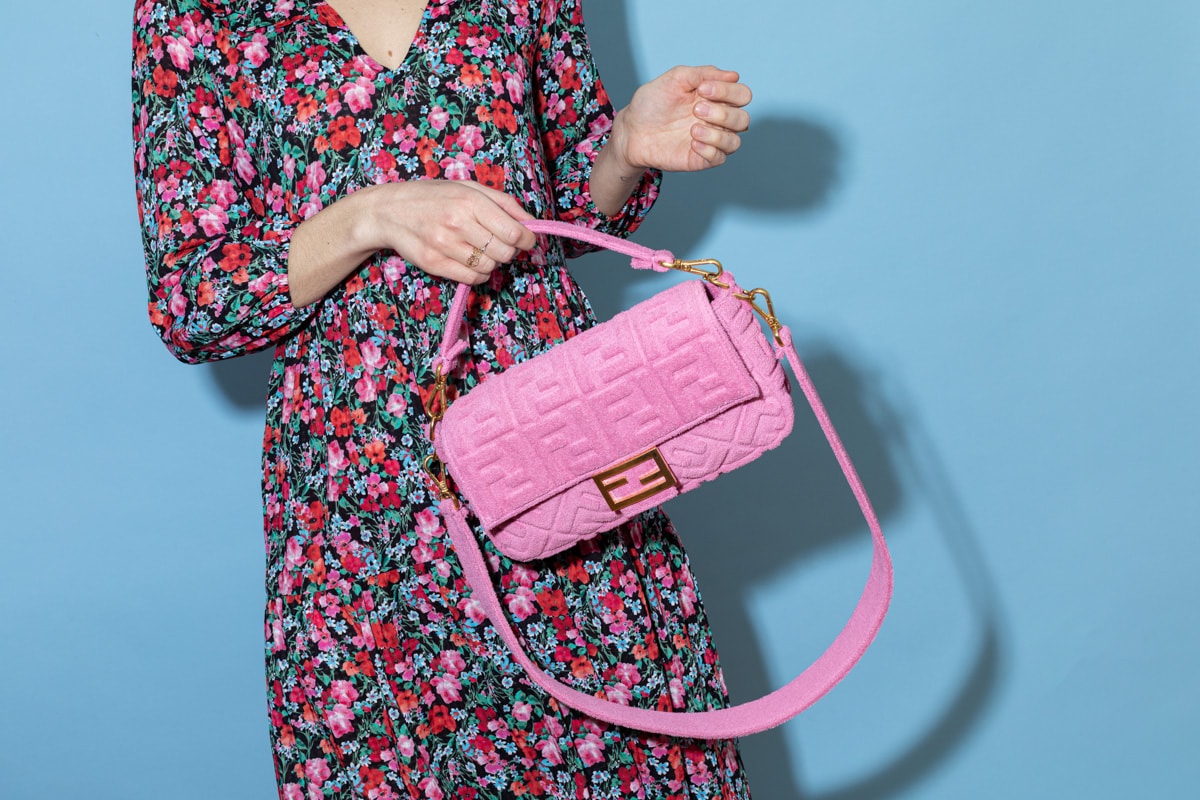 Fendi's cult favorite Baguette bag, which is arguably one of the most popular reissues of the moment, gets a fun update in plush terrycloth. The perfect poolside companion, this version of the Baguette comes with two straps for dual-functionality. It can be hand carried via the small top handles or worn over the shoulder with the longer strap.
Though the longer strap is not adjustable, both straps are removable, allowing this bag to really work overtime. Though pricey for a bag that's completely leather-free, the plush terrycloth is a great option for those who chose not to wear leather or simply for those who love a good novelty bag. The Medium Fendi Baguette is available now via Fendi for $2,590.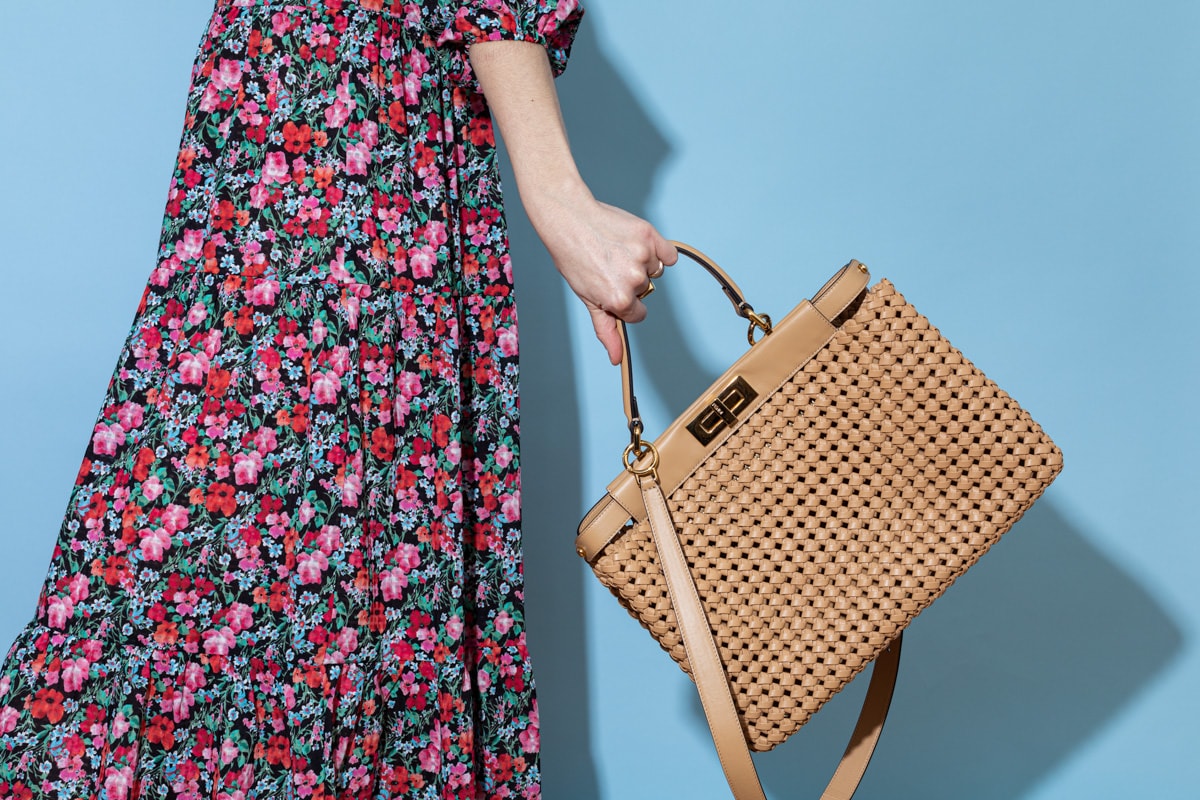 Another great option from Fendi's Spring 2020 bags are the updated Peekaboos. A classic bag and shape, the Peekaboo is one of Fendi's most iconic bags. Available in a wide array of sizes, colors and fabrications, the Peekaboo is updated in an intricate woven leather for the warmer months that are to come.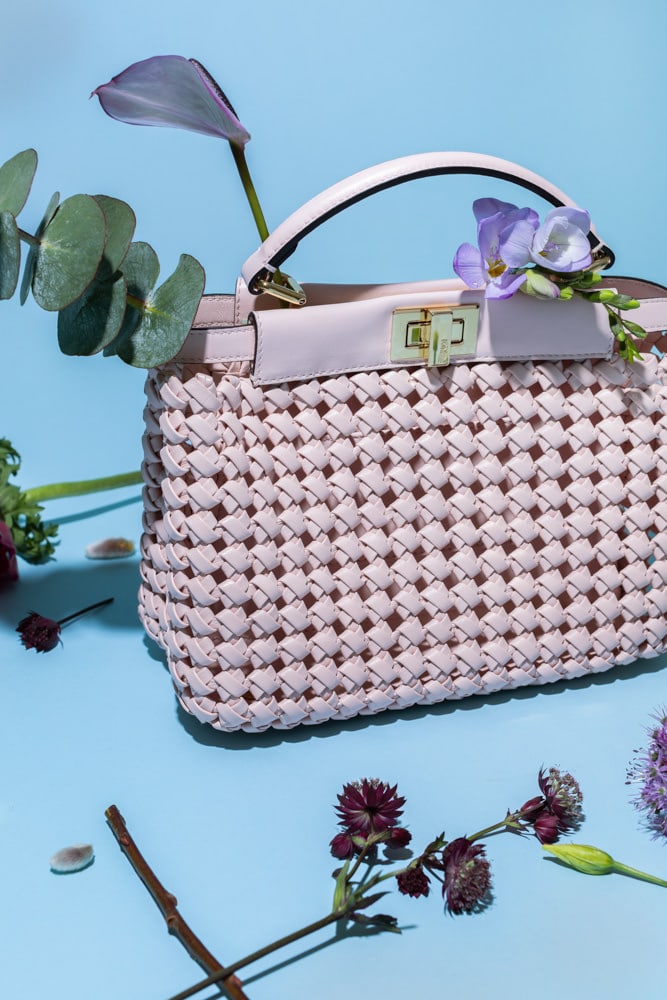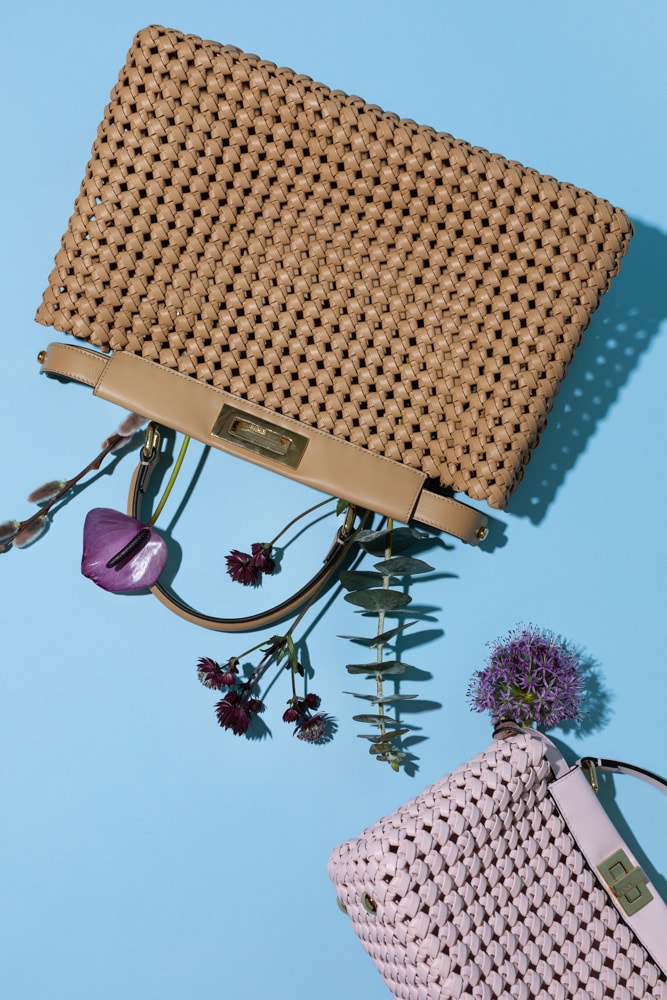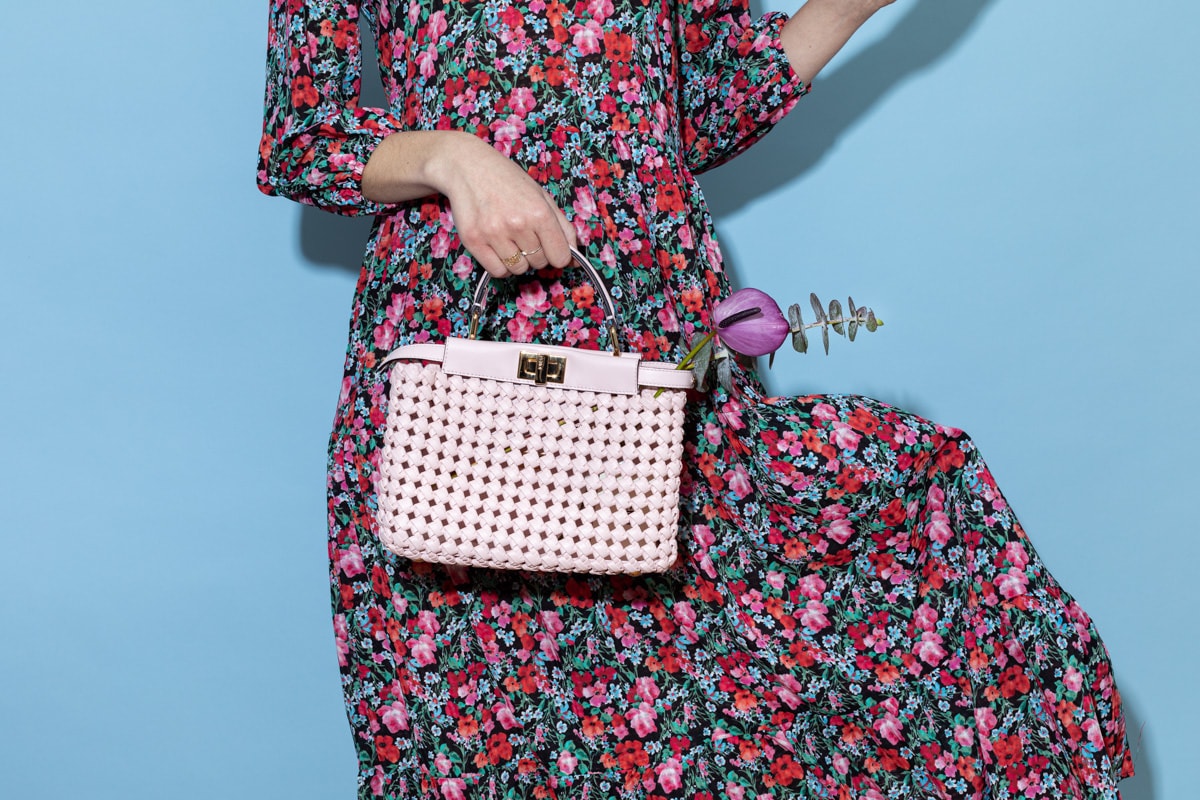 Typically one of Fendi's more structured styles, this updated novelty version of Fendi's classic Peekaboo is a bit more laid back. The woven leather is soft and less shapely, so if you prefer a structured shape this isn't the bag for you. Available in three sizes: mini, medium and large, there's a version for everyone.
While the elaborate woven leather is see-through as the bag is completely unlined, the Peekaboo bag keeps your belongings secure with its iconic gold turnlock. All sizes also come with a detachable longer strap for shoulder or crossbody wear. The iconic mini in pastel pink retails for $4,800 while the tan large will set you back $7,200.