Sometimes when a new creative director comes in, a brand changes radically and immediately—think Gucci with Alessandro Michele, or Dior with Maria Grazia Chiuri. With others, it's more an evolution than a clear change, which is the case with designer Natacha Ramsay-Levi at Chloé. Her vision of the brand is a little tougher, a little more game than predecessor Clare Waight Keller, who favored breezy, femme bohemianism before moving on to Givenchy. It's no less Chloé though, and that's especially clear in the bags.
Versions of the ever-popular Drew and Faye bags hit the runway, including new versions of the Drew Bijou bag Ramsay-Levy debuted last year, as well as another season of her first brand new design for the brand, the Roy Bag. The palette was right on target with what you'd expect from Chloé in the fall: tan, burgundy, olive and navy were all prominent, as well as little horse embroideries on some of the leather.
Things did depart in important ways from the brand's past, though. Several bags featured webbing and nylon, which gave things and athletic feel I've never before associated with Chloé. The runway also featured several new designs that will clearly be a big push for the brand when the collection is available for purchase, most notable a ring-closured saddle bag that seemed to combine elements of both the Drew and Faye. Check out all the bags below.
[Photos via Vogue Runway]
1 / 28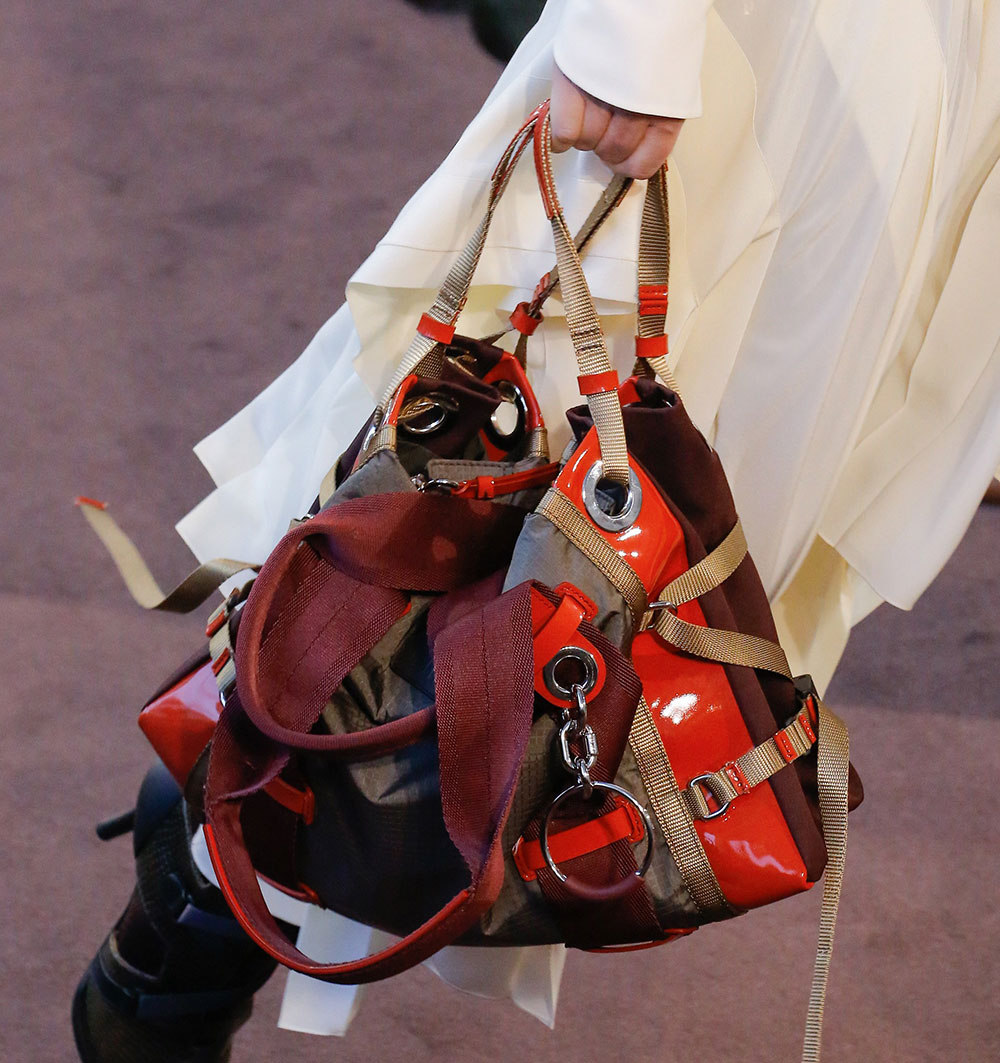 2 / 28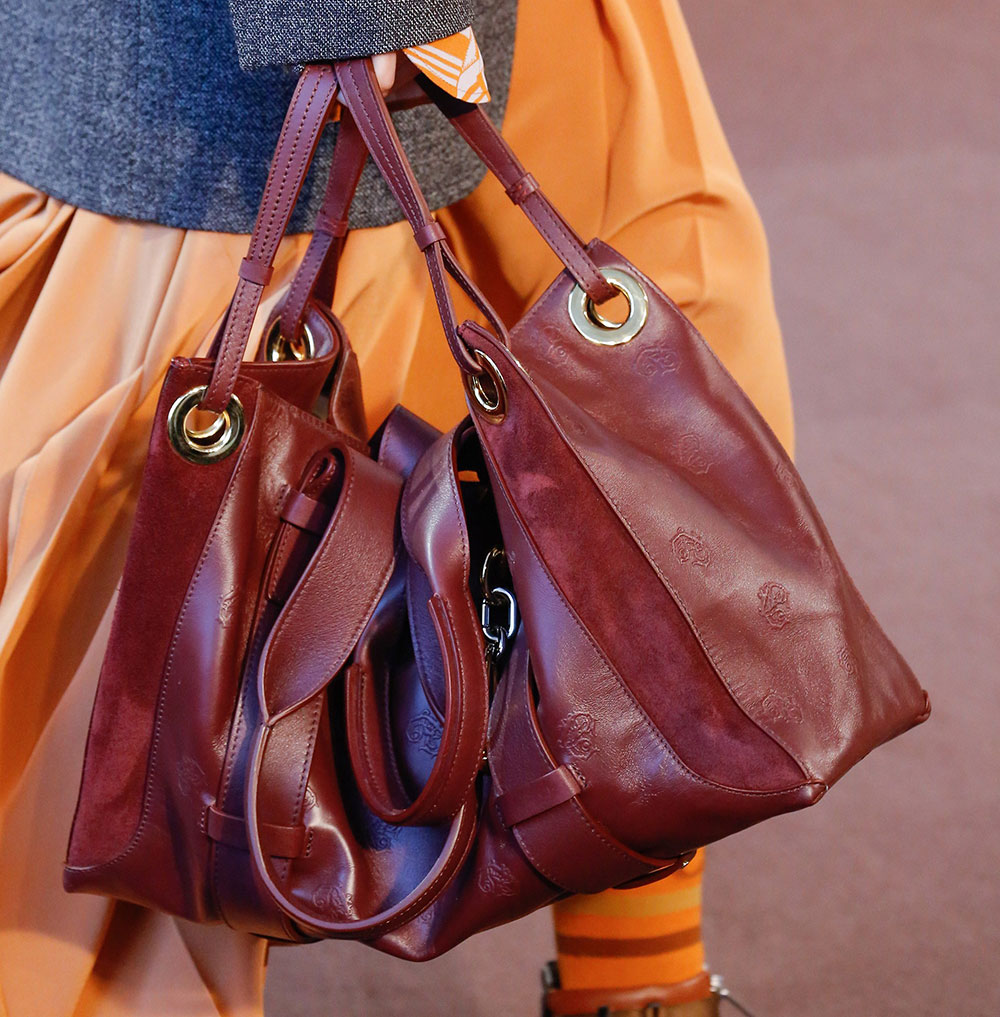 3 / 28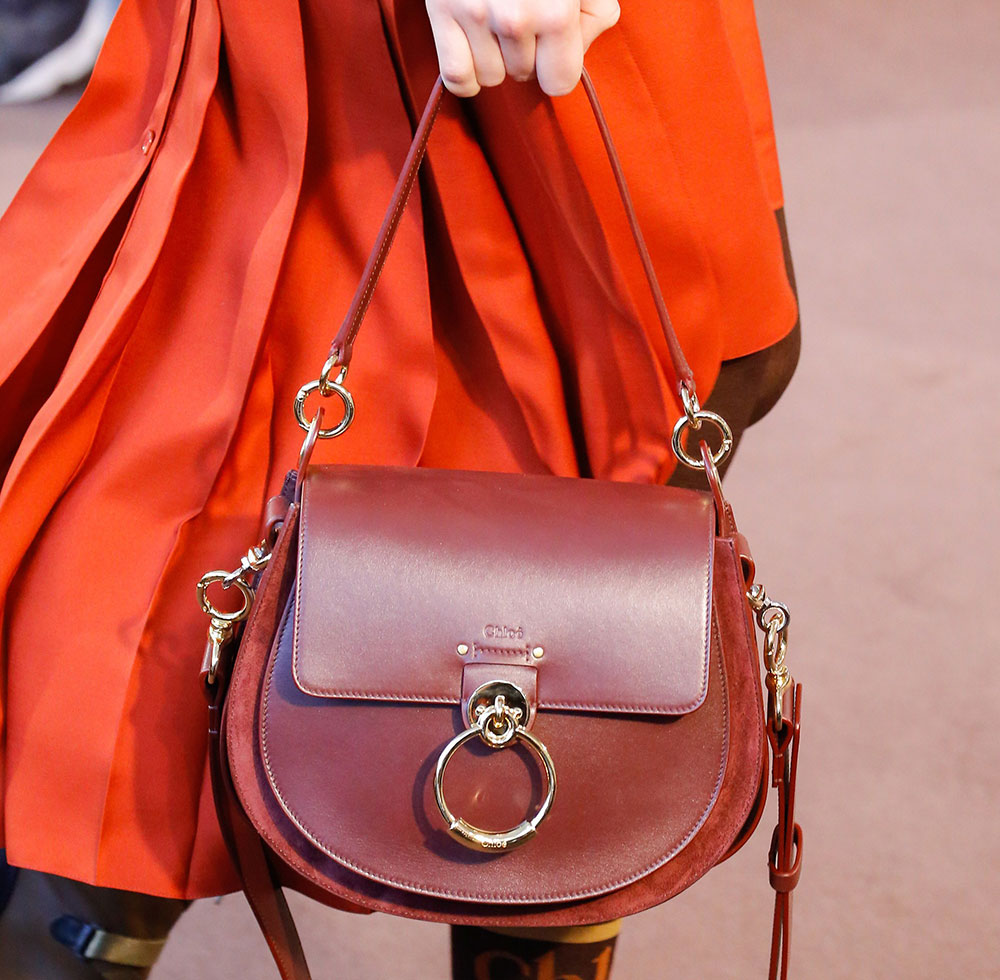 4 / 28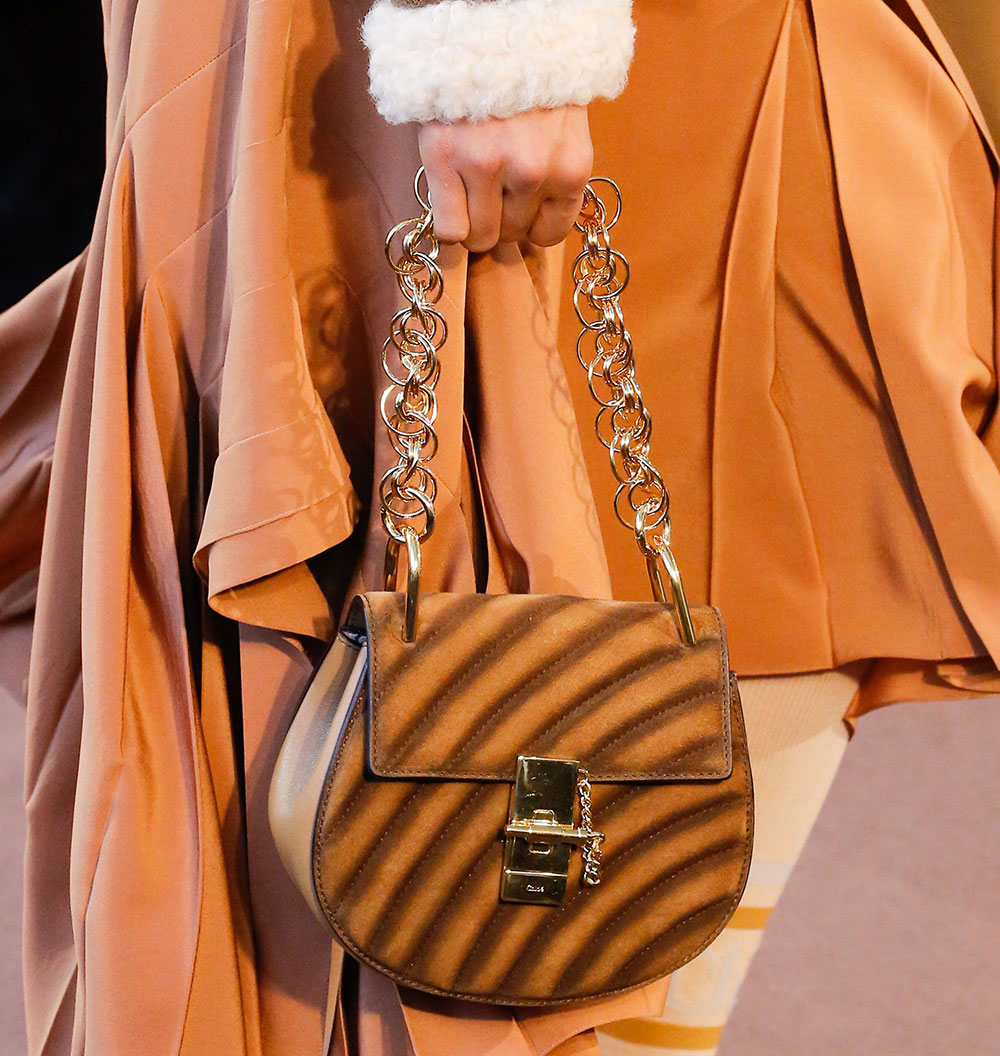 5 / 28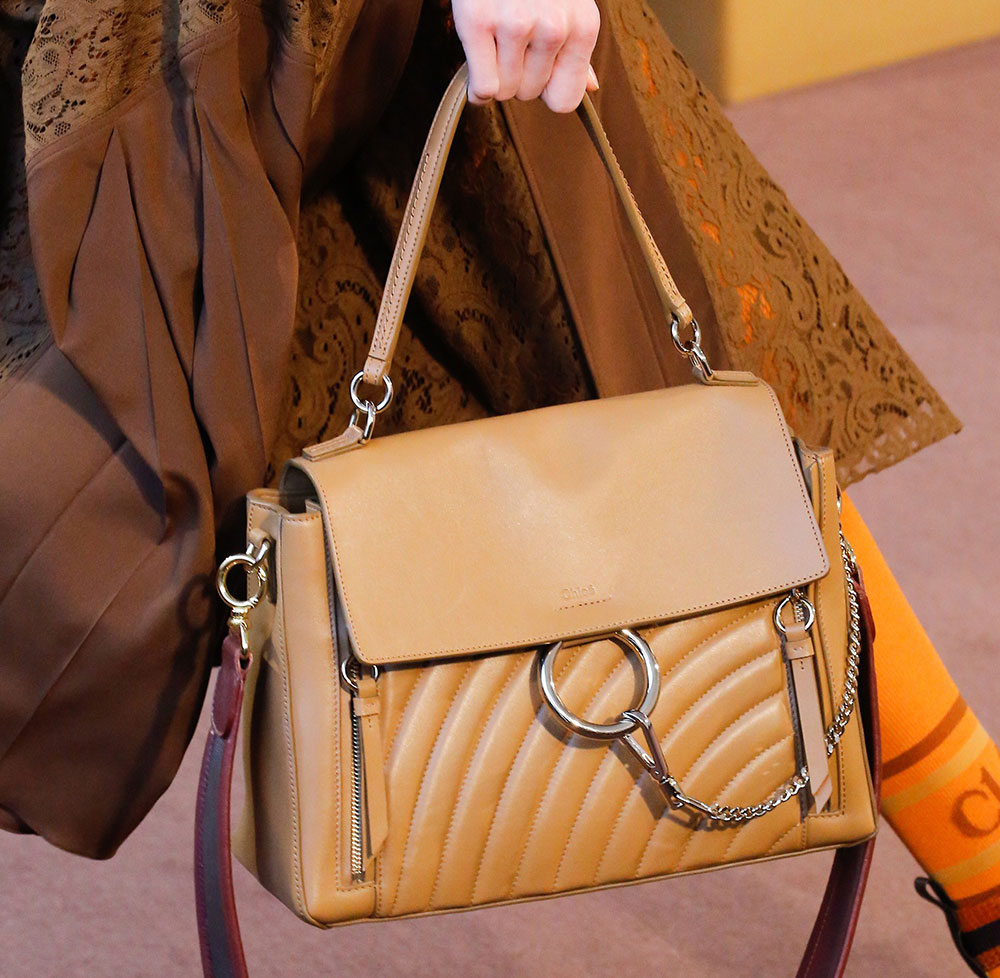 6 / 28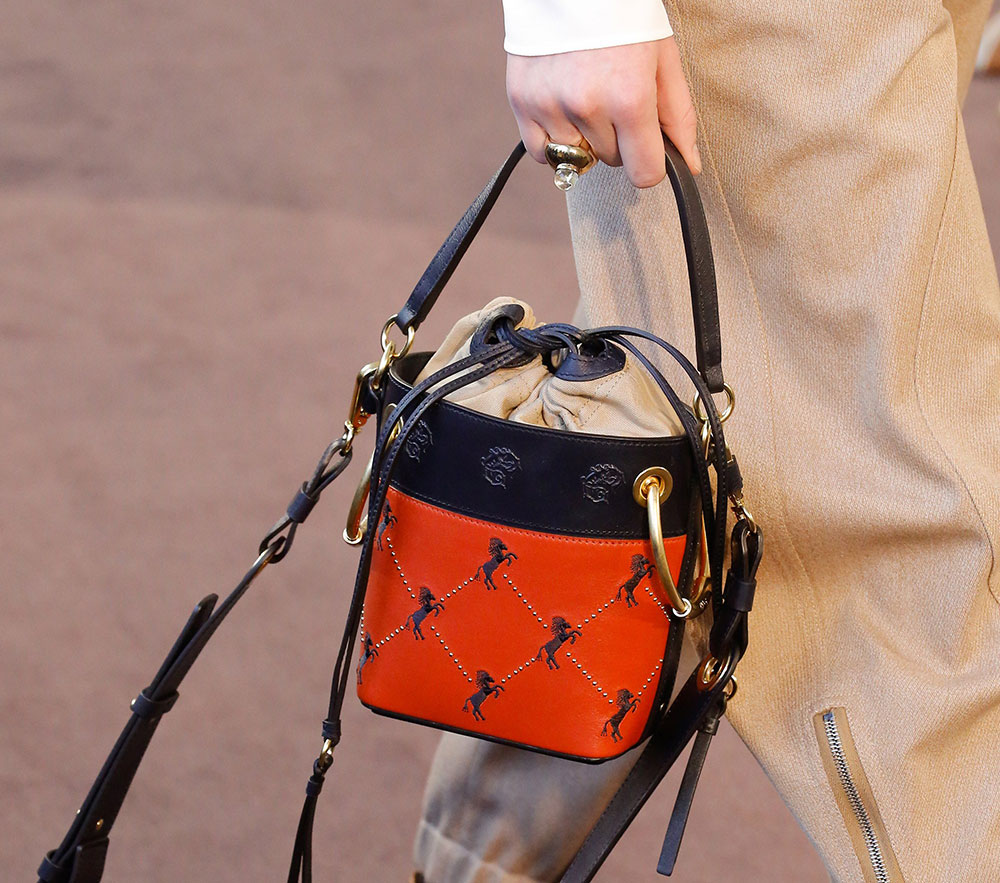 7 / 28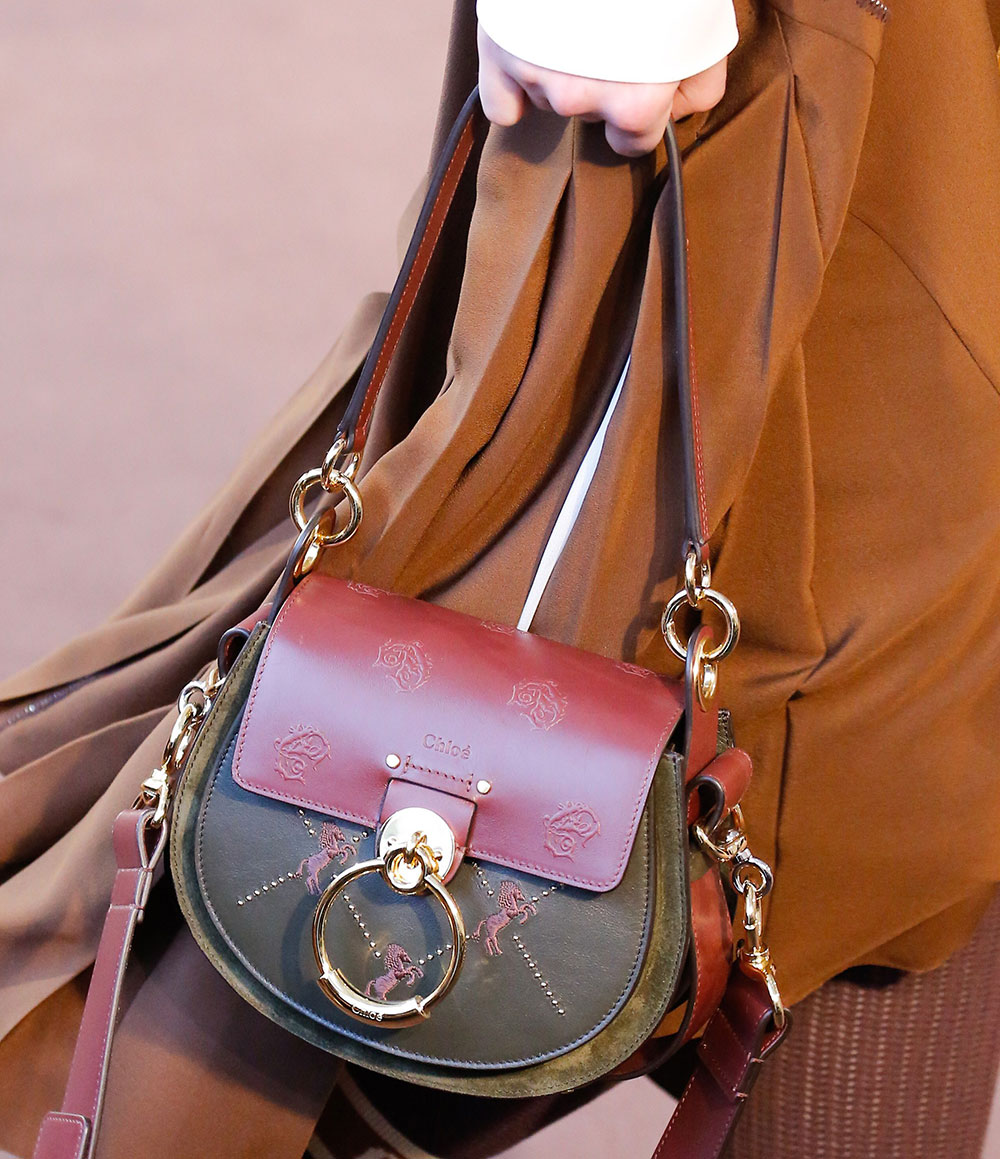 8 / 28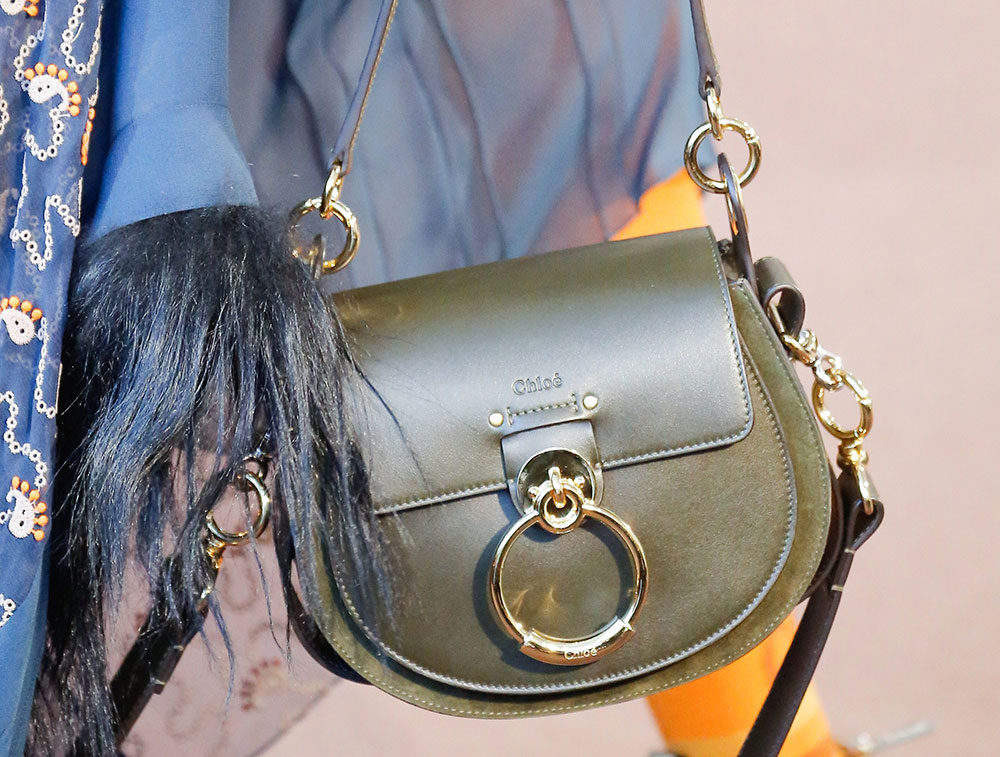 9 / 28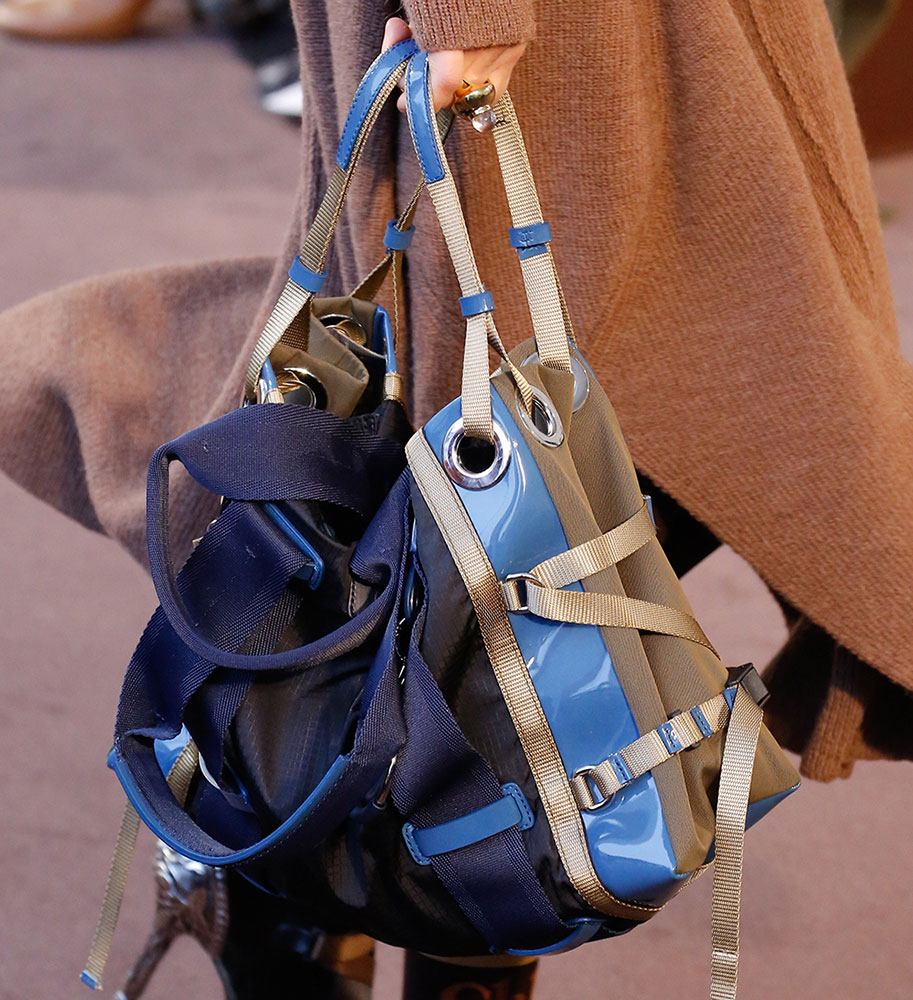 10 / 28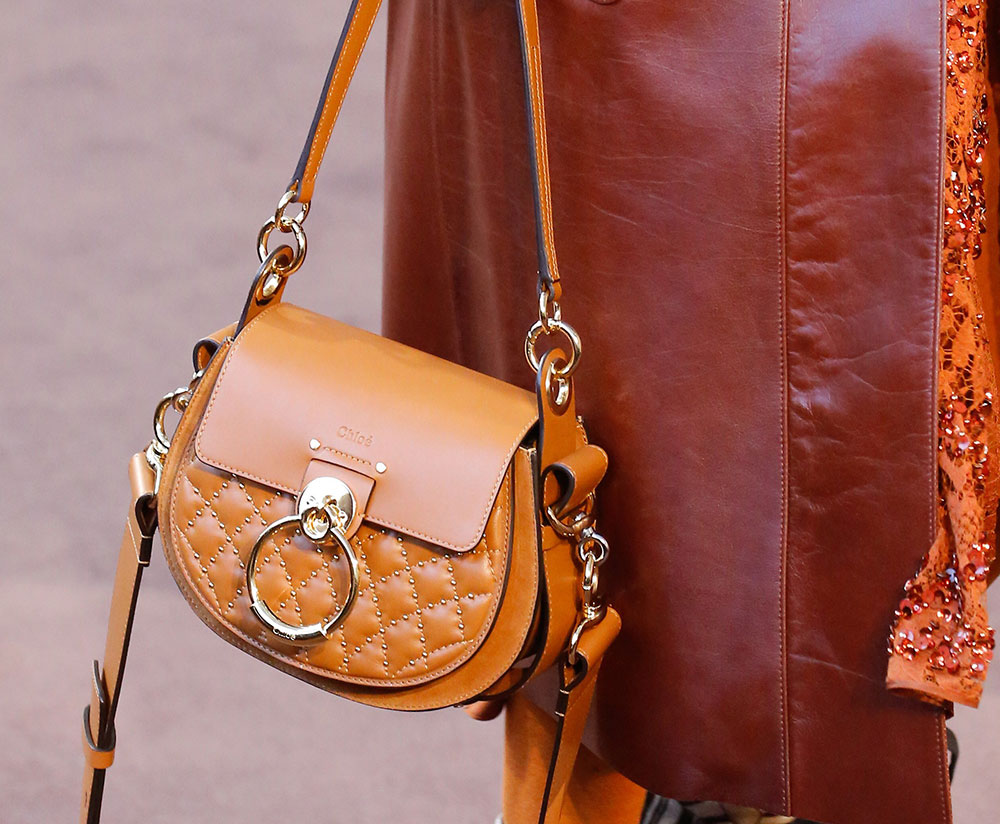 11 / 28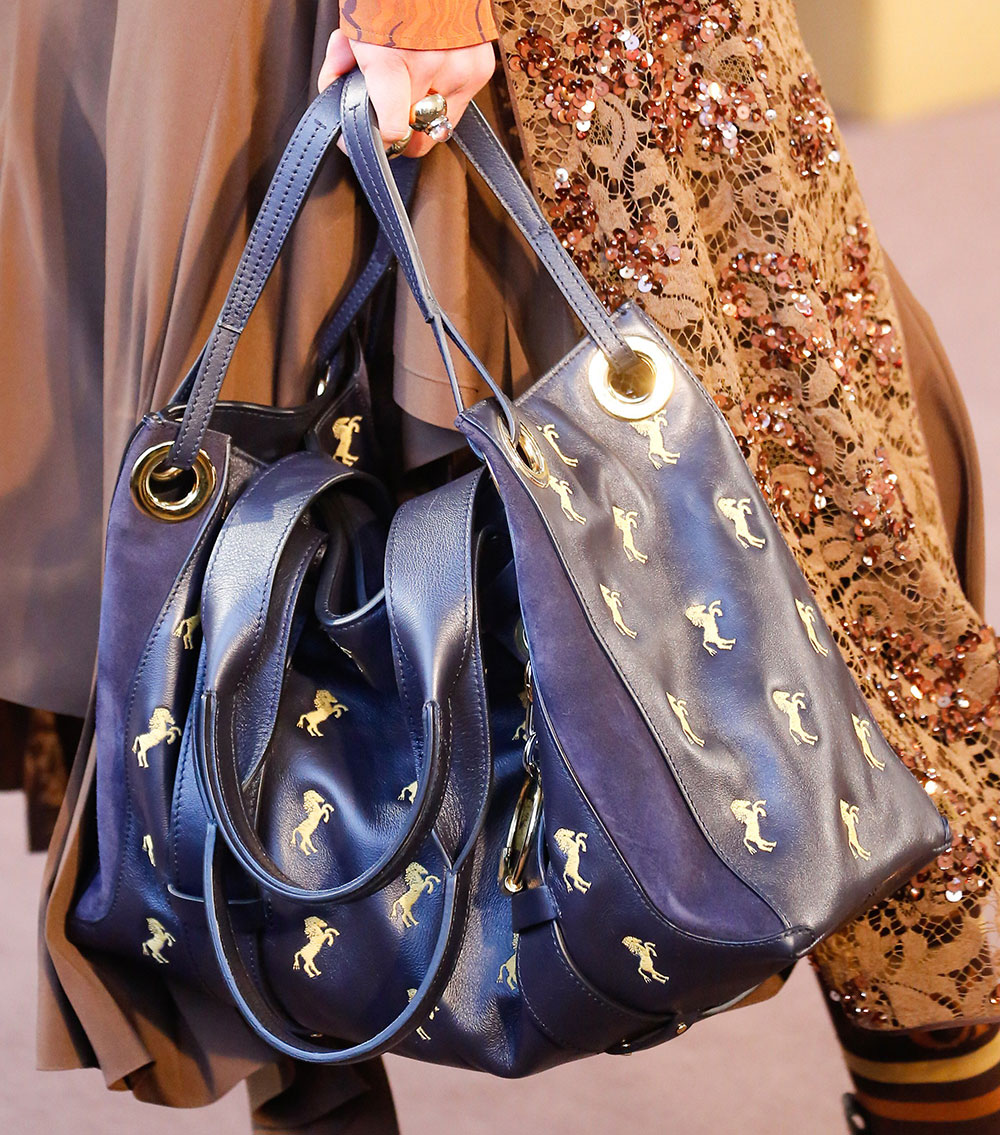 12 / 28
13 / 28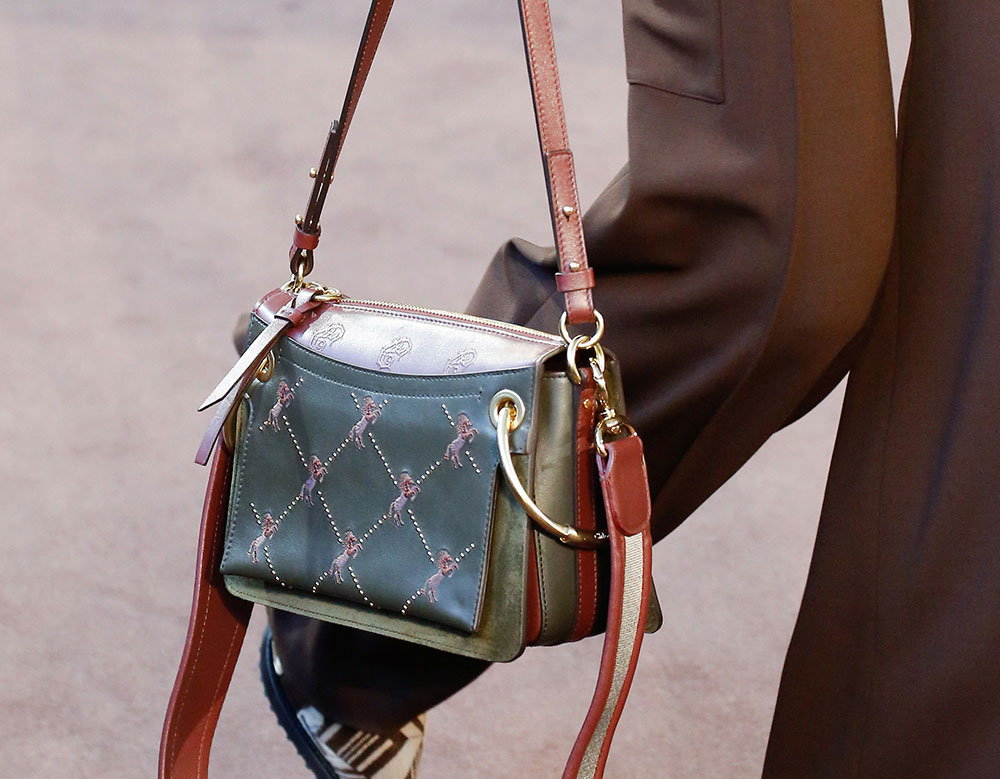 14 / 28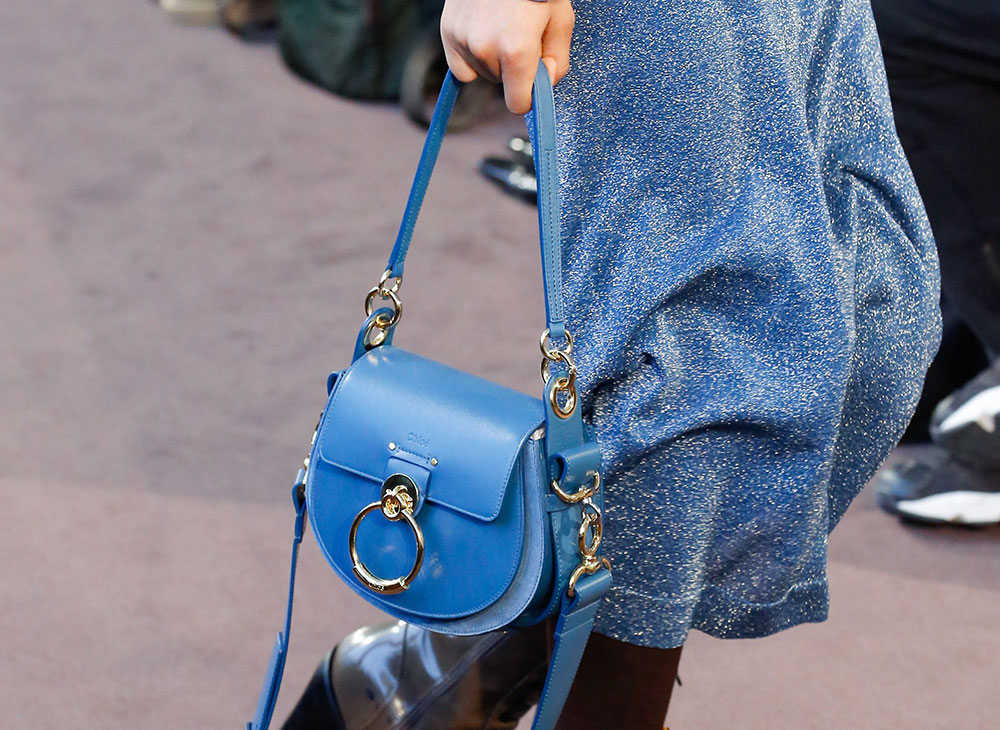 15 / 28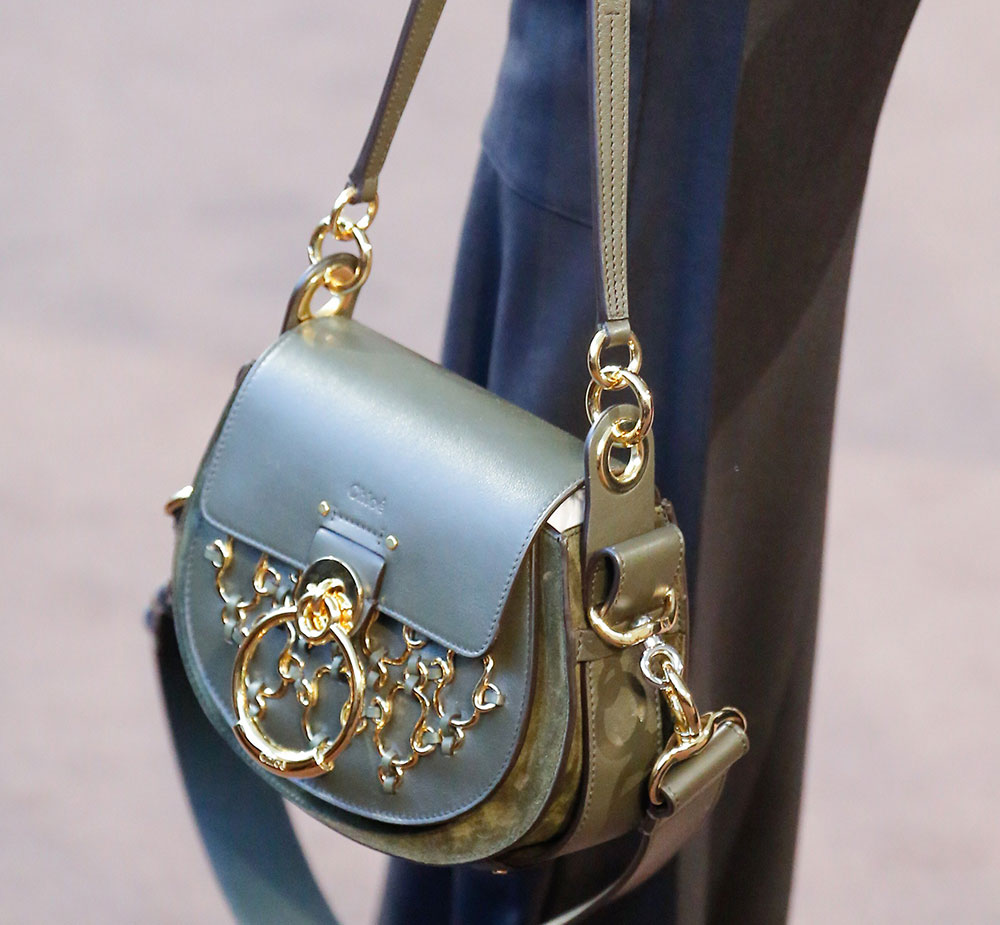 16 / 28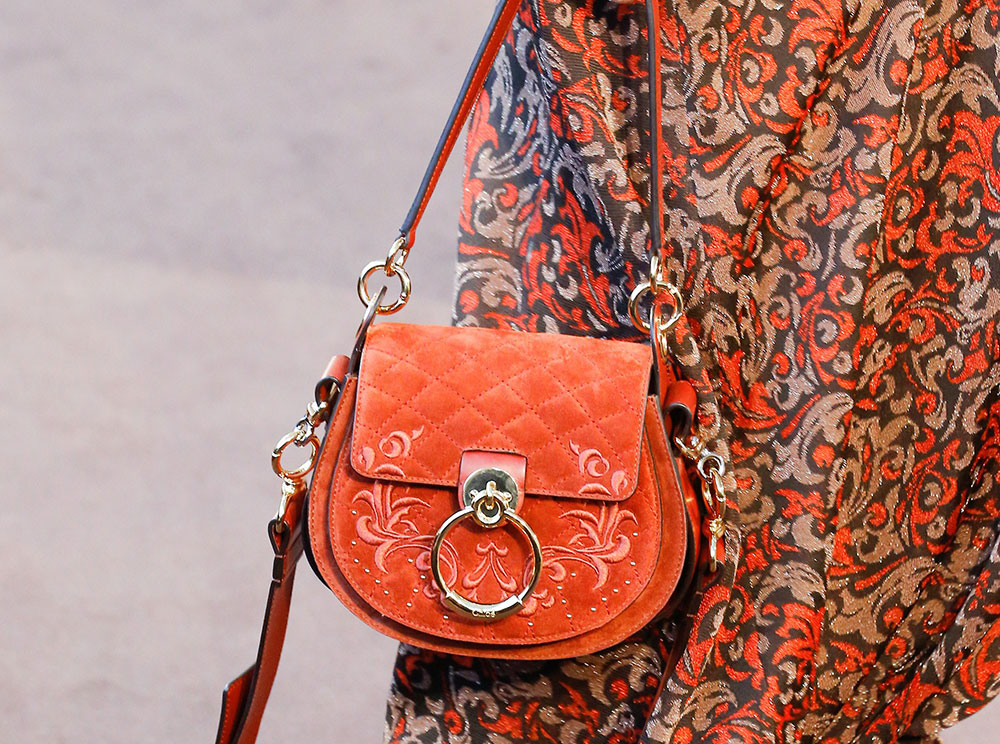 17 / 28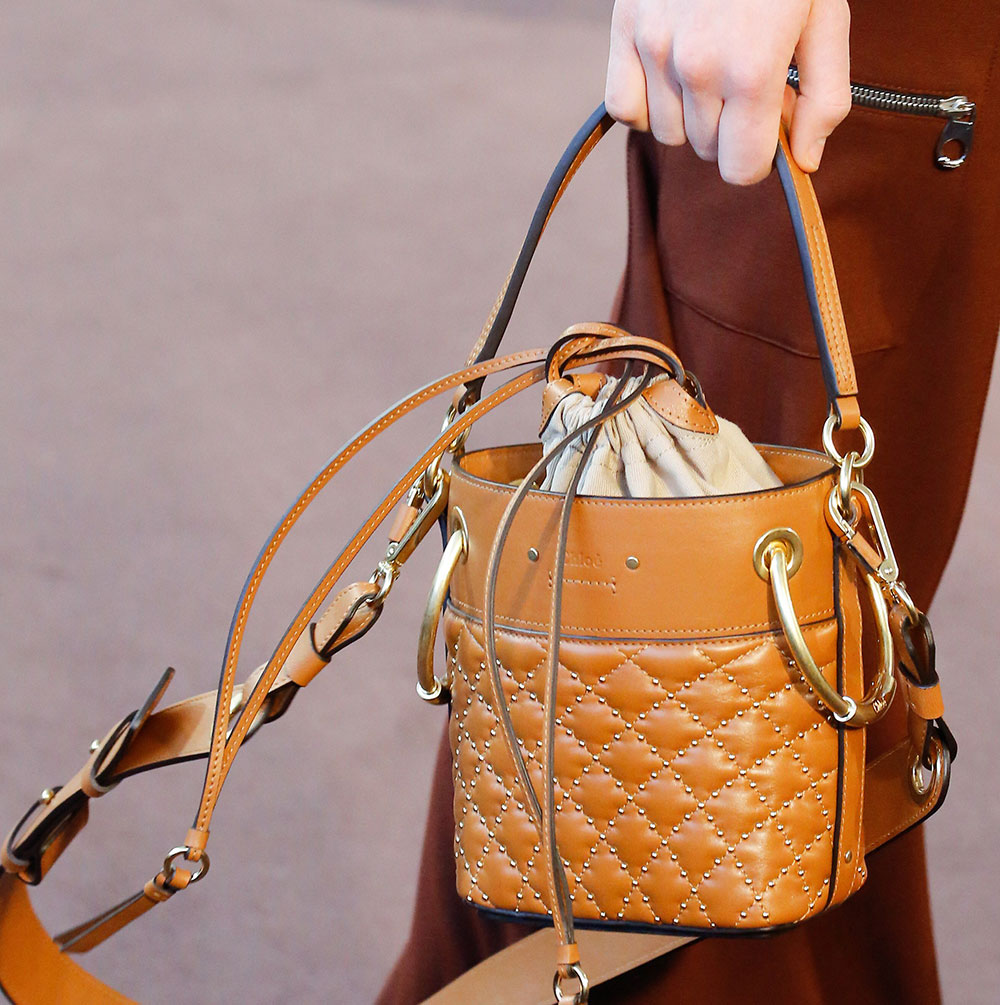 18 / 28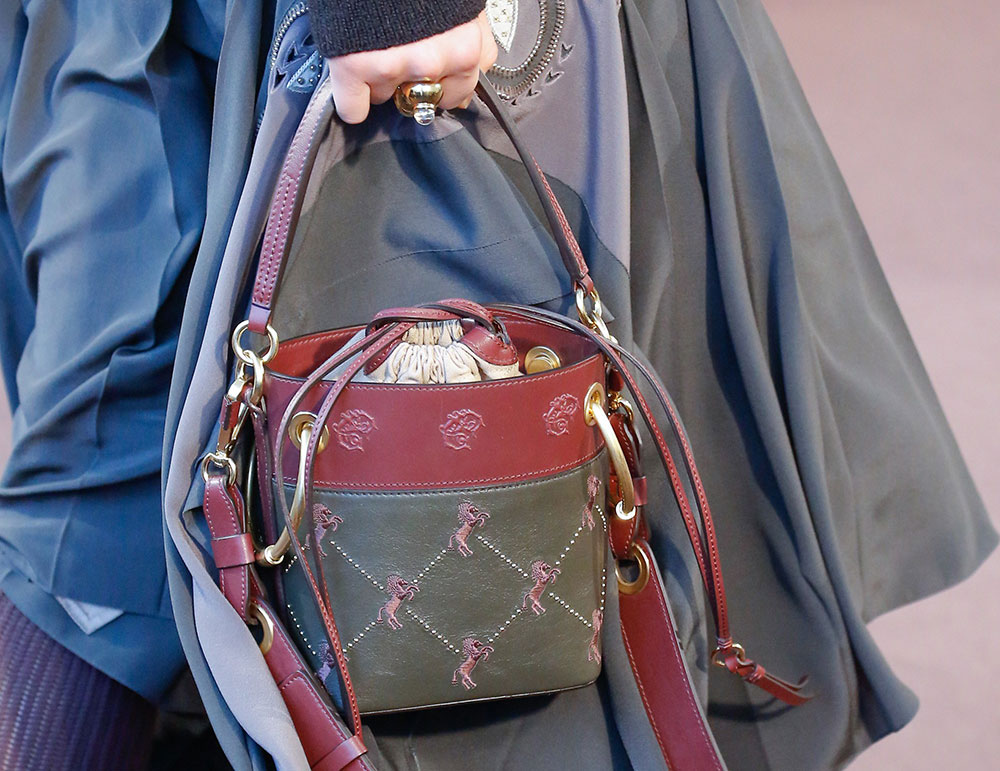 19 / 28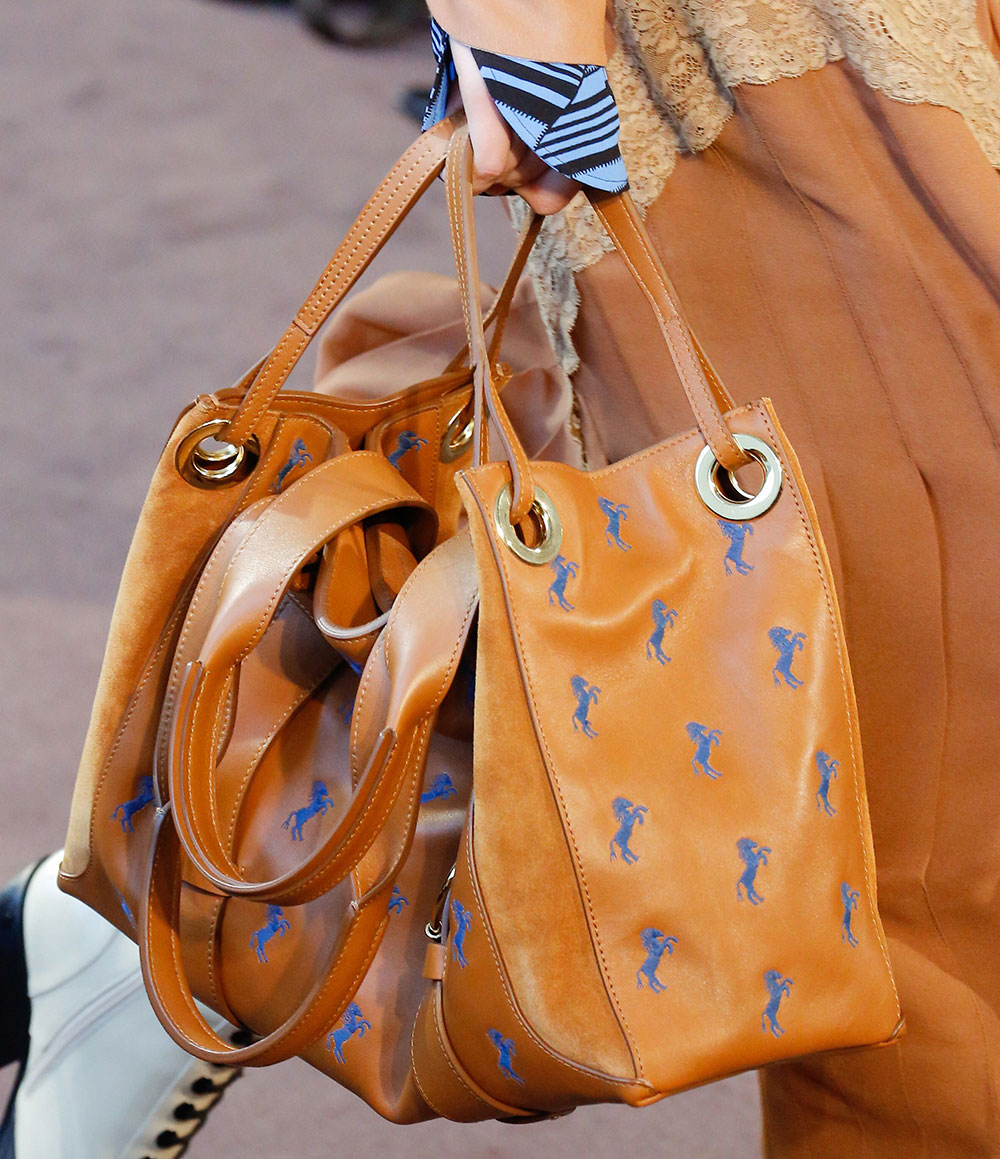 20 / 28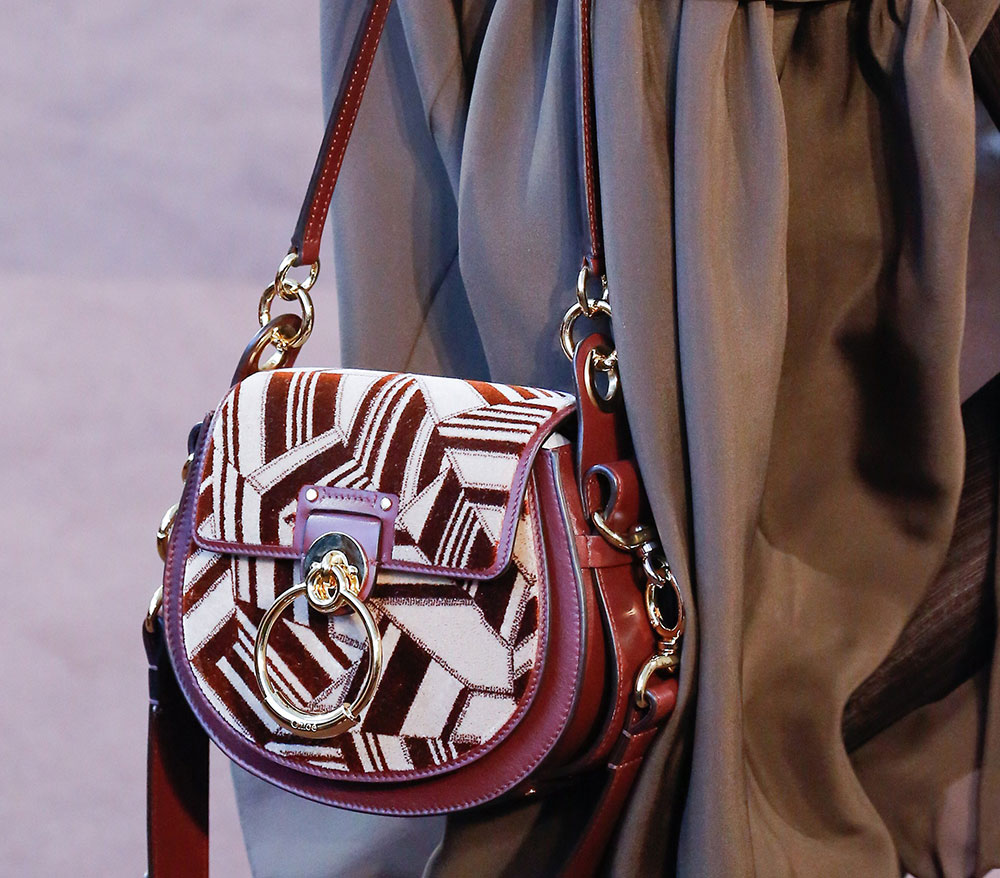 21 / 28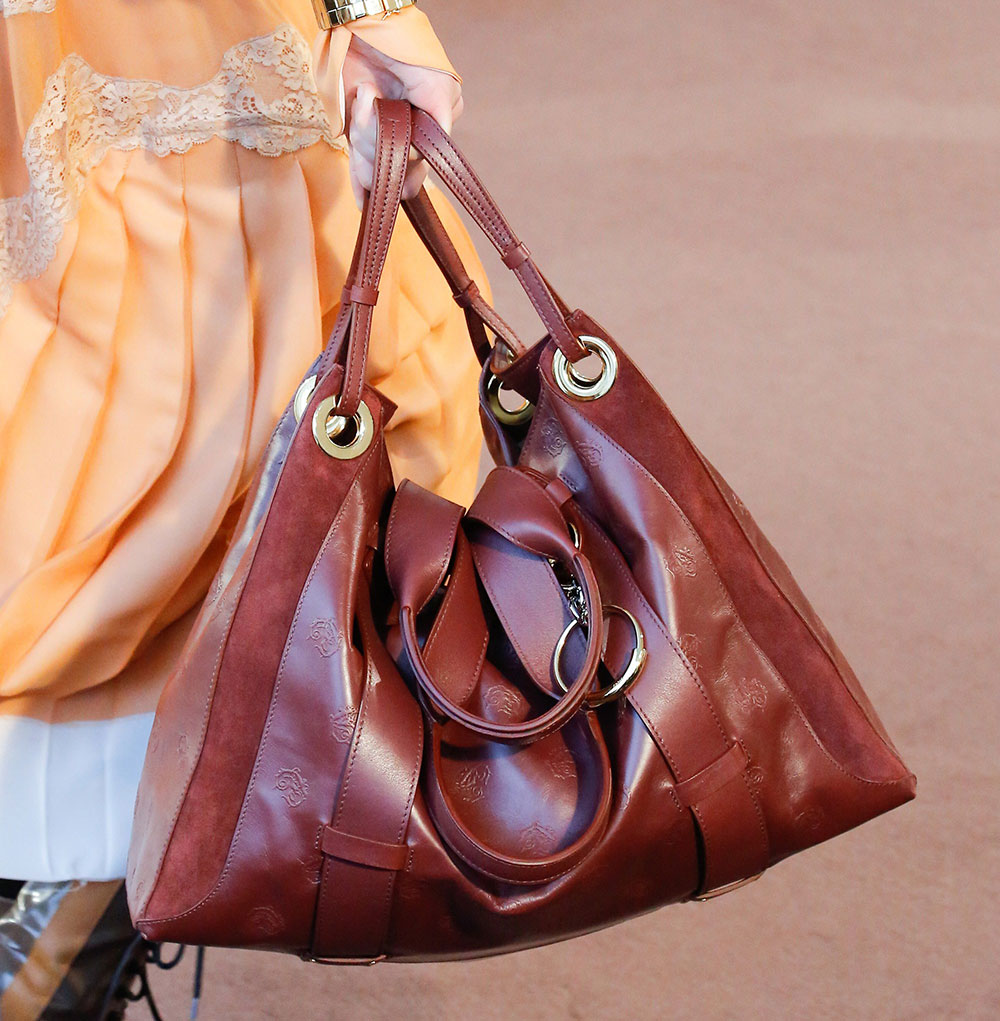 22 / 28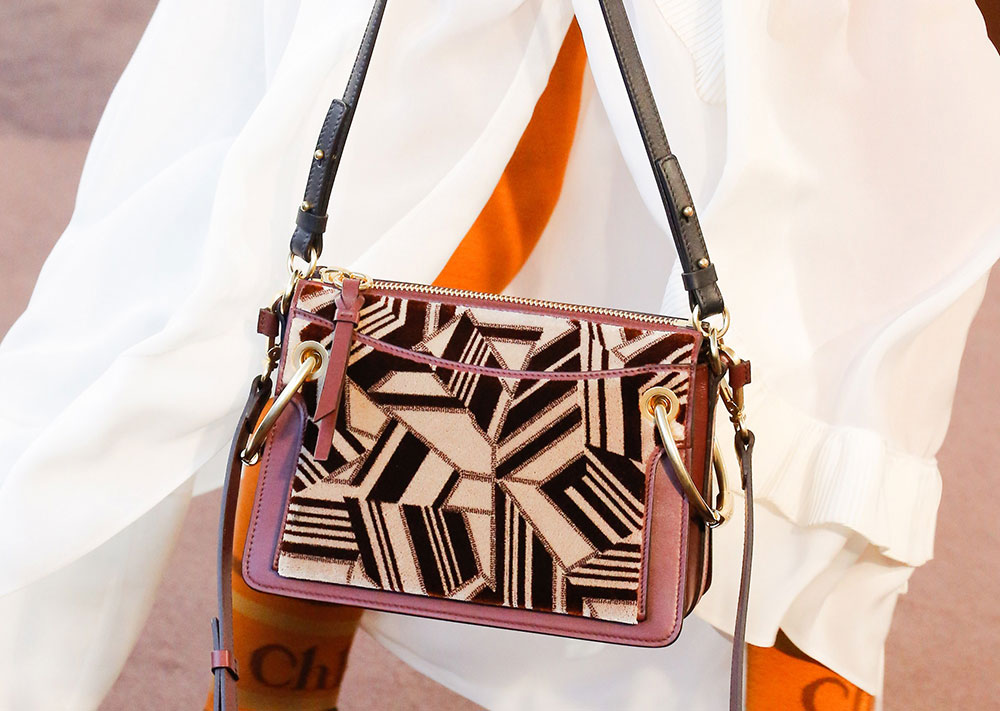 23 / 28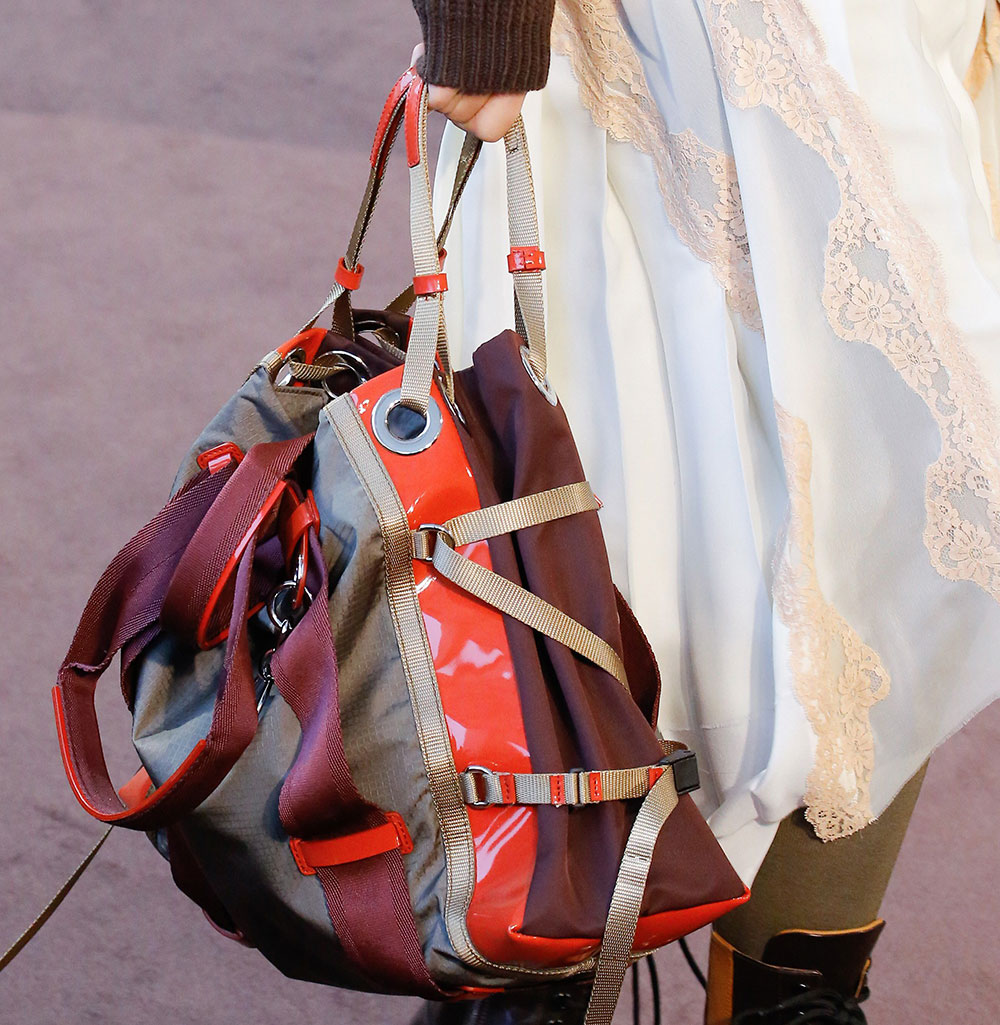 24 / 28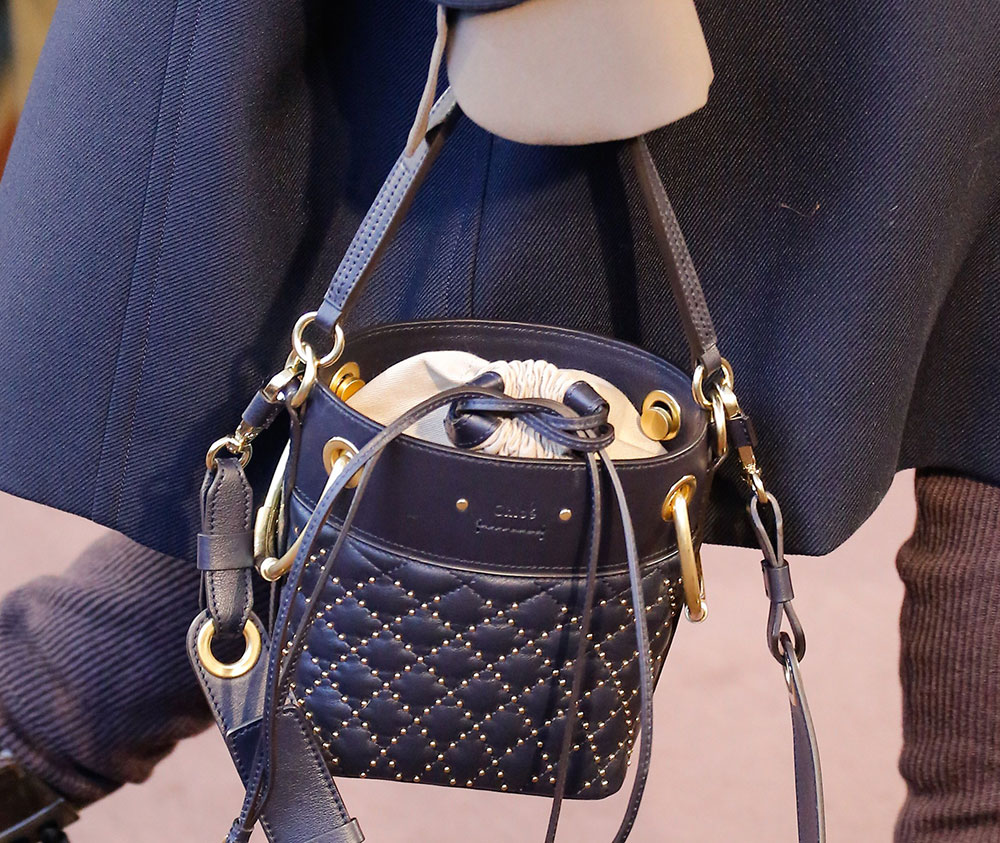 25 / 28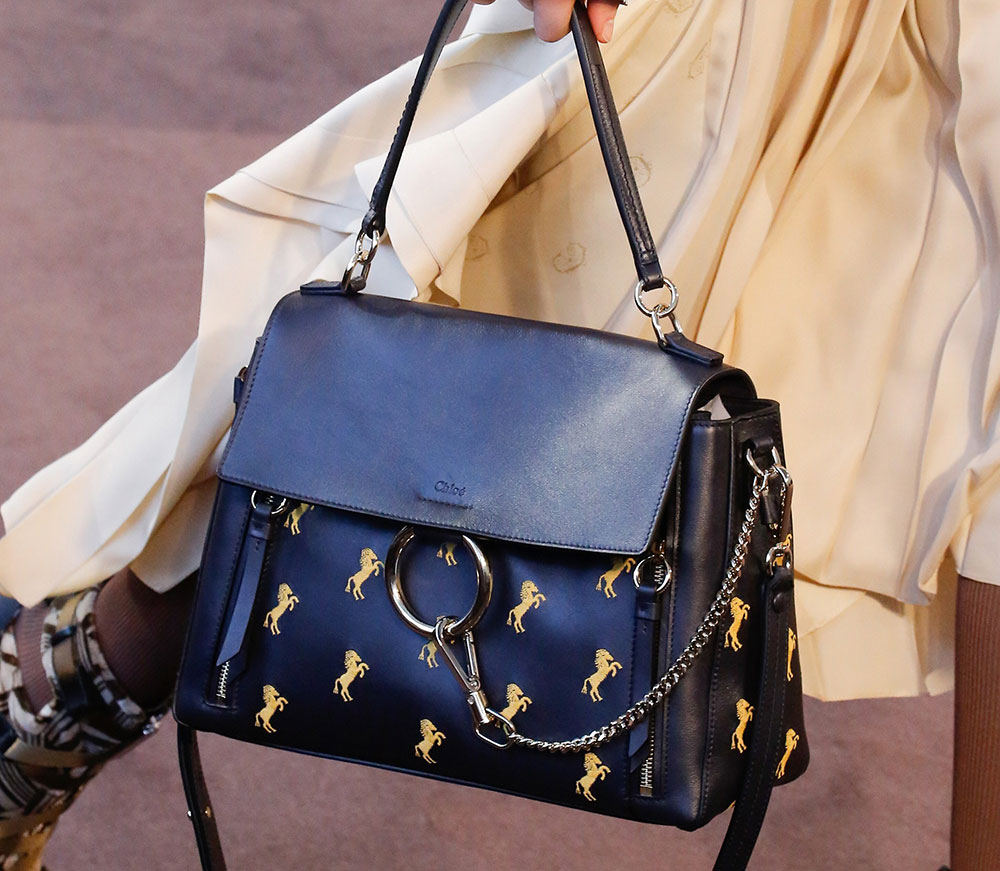 26 / 28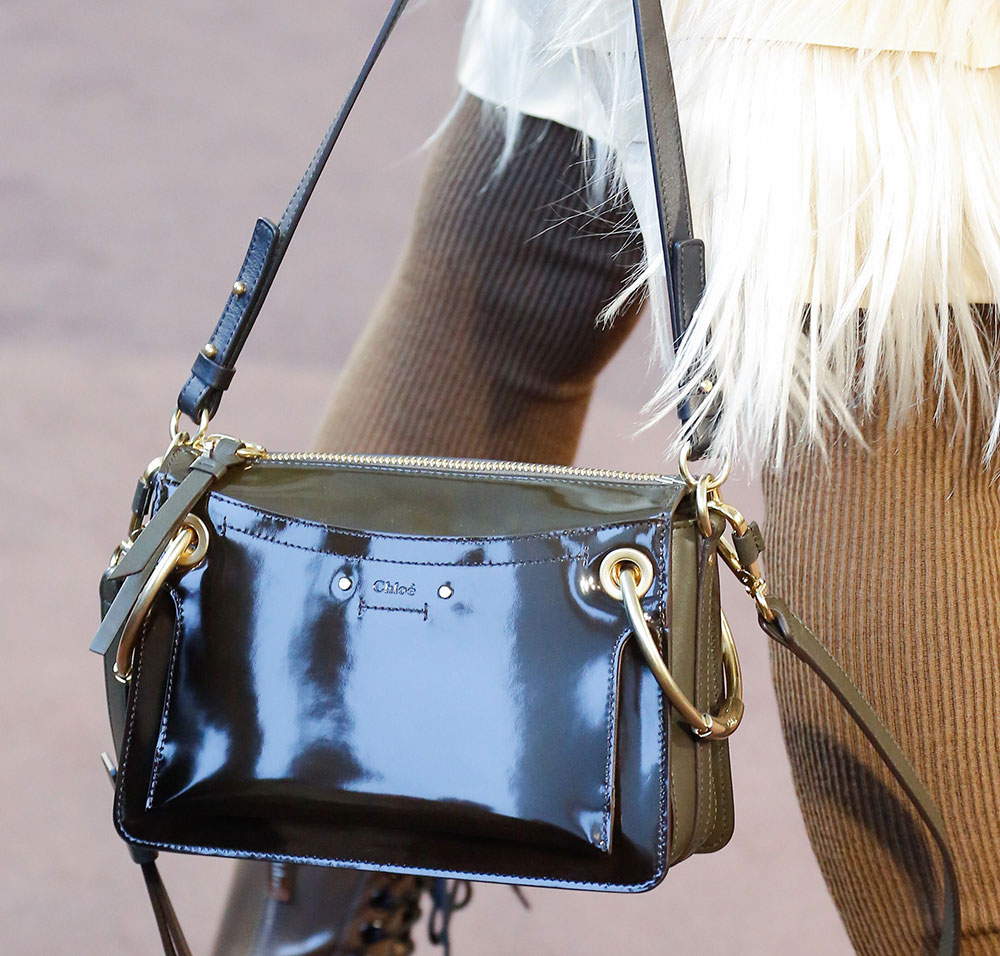 27 / 28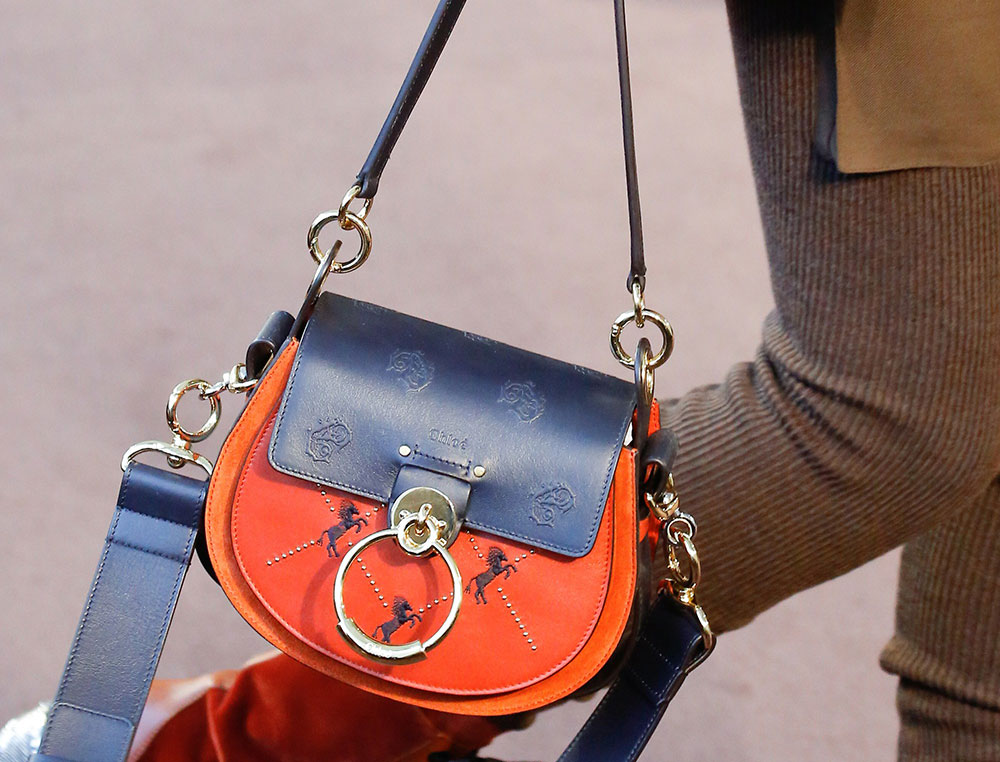 28 / 28