The Dior Book Tote is one of the most recognizable bags in the handbag world at the moment. And two years after its release, it is still a beloved choice for logo lovers and handbag collectors alike. Though simple in its aesthetic, the design, which was created by Maria Grazia Chiuri for the brand's Spring 2018 collection, requires more than thirty seven hours of work and 1,500,000 stitches to be completed. Since its creation, the brand has reimagined this now iconic silhouette, which has become a staple of the Dior aesthetic, in countless colors and sizes. And for Winter 2020, fresh new iterations just launched on Dior.com.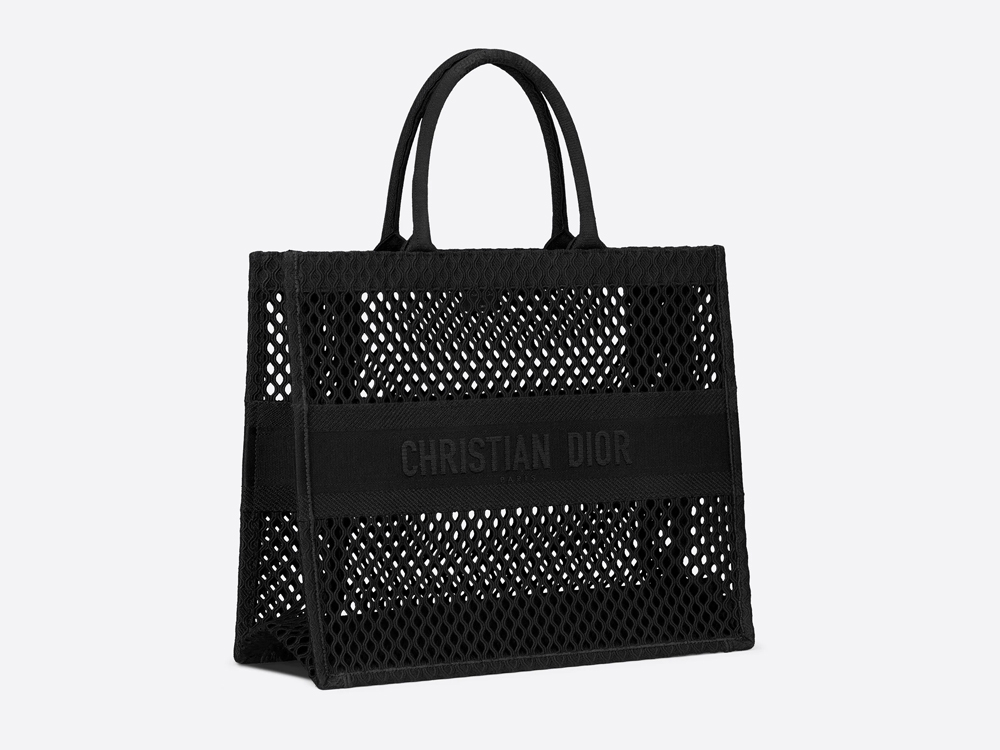 The fan-favorite tote has been recreated for Winter 2020 in a mesh-effect black cotton that is embroidered with the tote's signature Christian Dior lettering. The Book Tote was first introduced as a daily carryall, designed to carry the essentials and beyond. This brand new version is one of the brand's most unique iterations, and because it was created in the largest size, it can do just that. Fresh and fun, the mesh Book Tote is perfect for day to day needs, travel or tropical vacations. The price is $3,400 via Dior.
Additionally, the brand has released a fresh iteration of its classic Dior Oblique embroidered print for those who would prefer classic with a twist. Also available in the large size, Grazia Chiuri has revamped the brand's original design, offering a new version of its Oblique Book Tote with a twist. This new release is crafted entirely of velvet, which is fully embroidered with the brand's classic Dior Oblique motif. The juxtaposition of soft velvet and sleek embroidery creates cool texture and dimension, resulting in a bold new bag. Retail is $3,150 and you can discover the new collection now via Dior.com.