Selena Gomez rolled out her handbag collaboration with Coach in early August and has been carrying her own designs pretty exclusively since then. She's also been in New York filming a new Woody Allen movie for the past few weeks or so, giving the paparazzi plenty of opportunities to promote her Coach bags for her. Coach x Selena Gomez is very neat, stylistically consistent, and colorful collection, and the flagship style is the Selena Grace Bag. It's available in "Selena red," "Selena white," and colorblock black and burgundy. The rest of the collection is wristlets and keychains—the types of small leather goods that ensure the collection is still accessible to her youngest fans.
Selena has been carrying her Selena Graces in both red and white on rotation. It's a great everyday bag, at a great price (under $400, before taxes and fees), but I'm curious to consult the hive mind: Can you like and buy this bag independently of liking Selena Gomez? Are her gold-embossed inspirational messages likely to deter a woman over 25 or 30 from buying this bag? Do you always need to the buy into the celeb to buy in to the celeb-designer collab, even if the bag is good on its own?
Check out how Selena styled her Coach bag below, and if you're into it, pick up your own Coach x Selena Gomez Selena Grace Bag for $395 via Coach.
1 / 8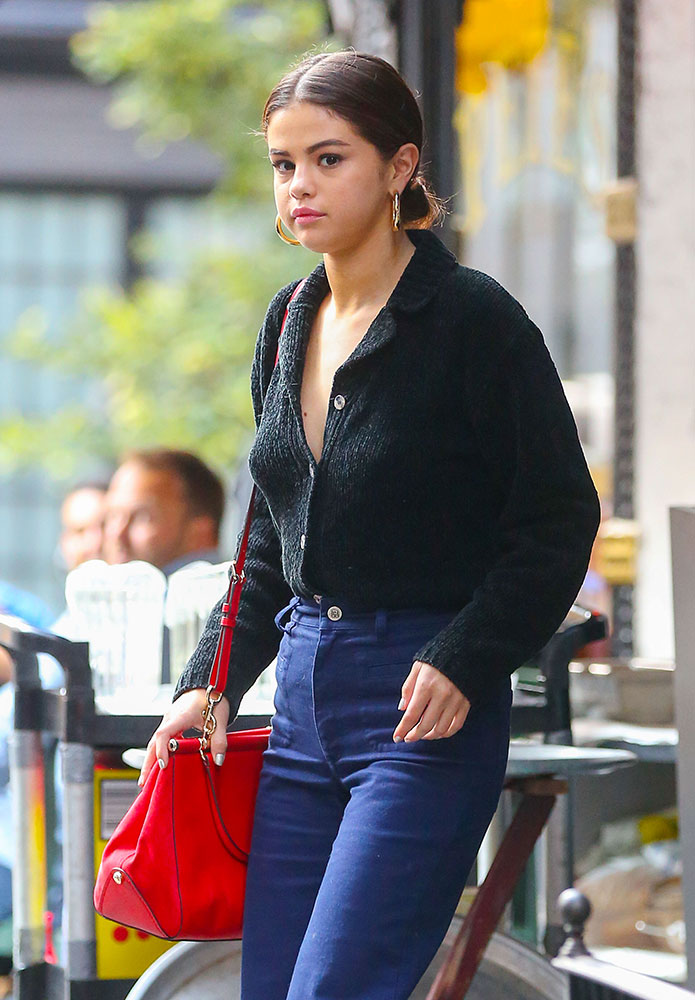 2 / 8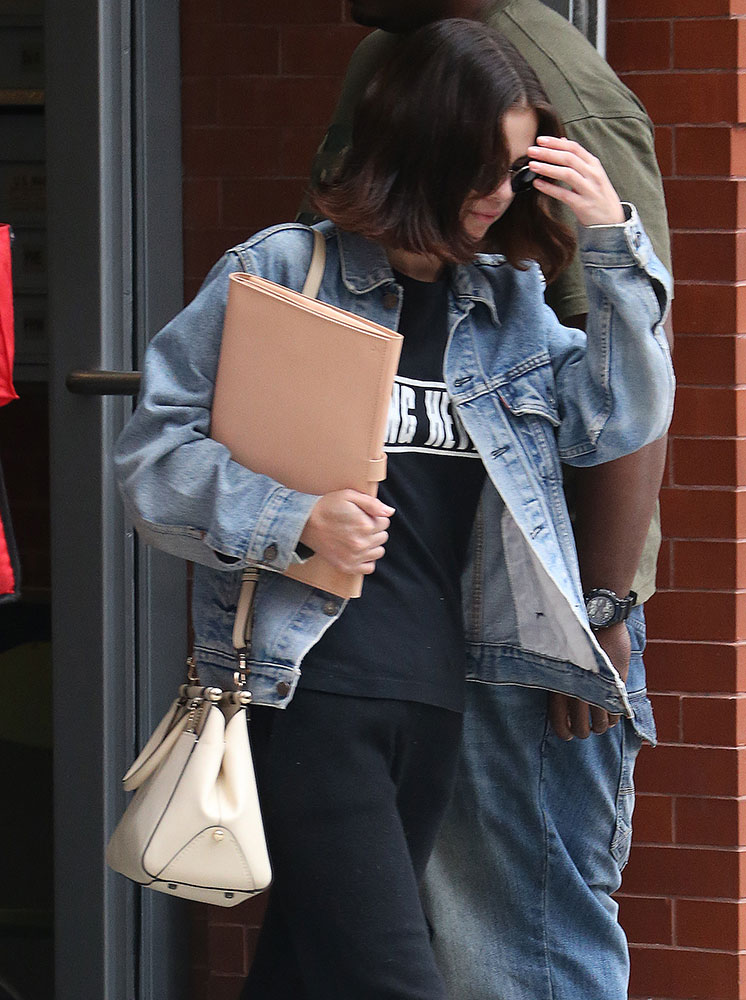 3 / 8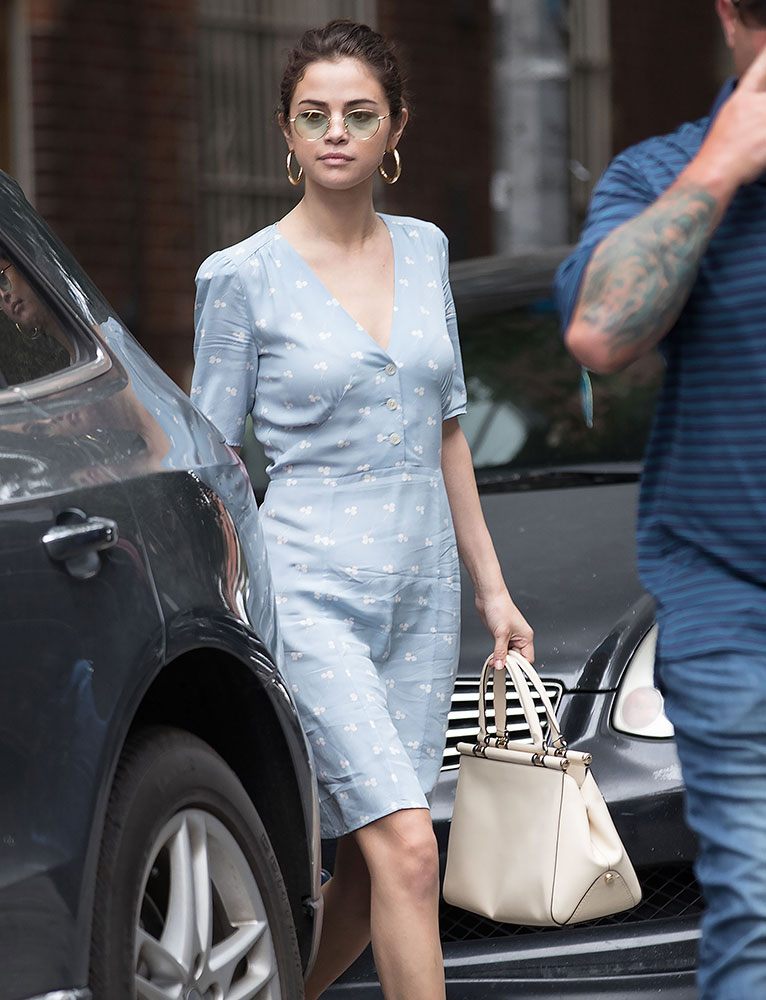 4 / 8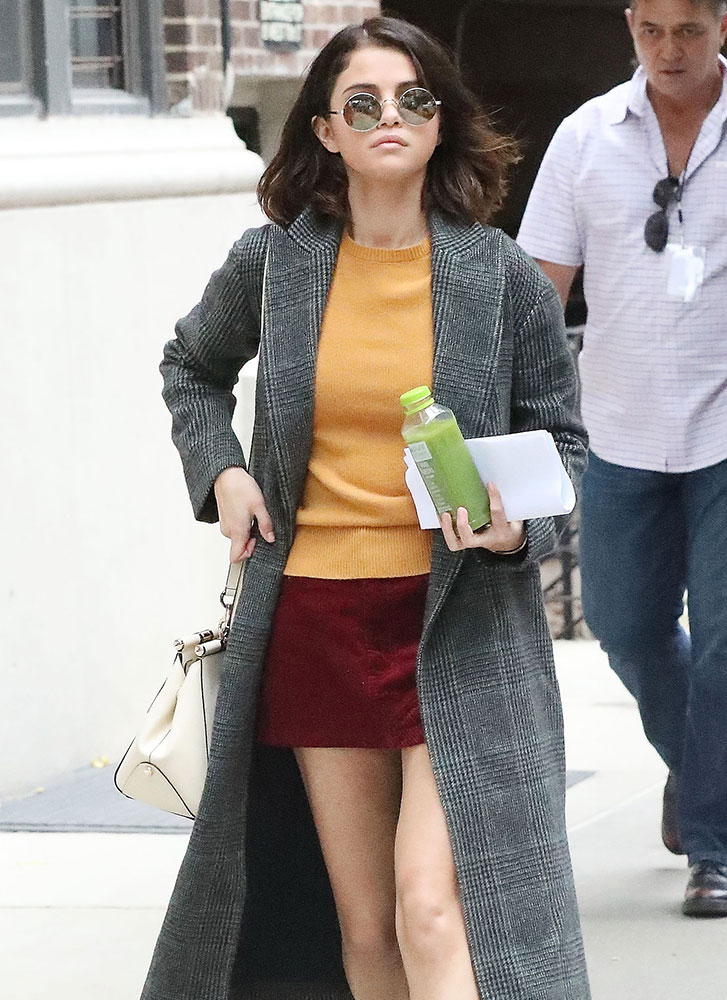 5 / 8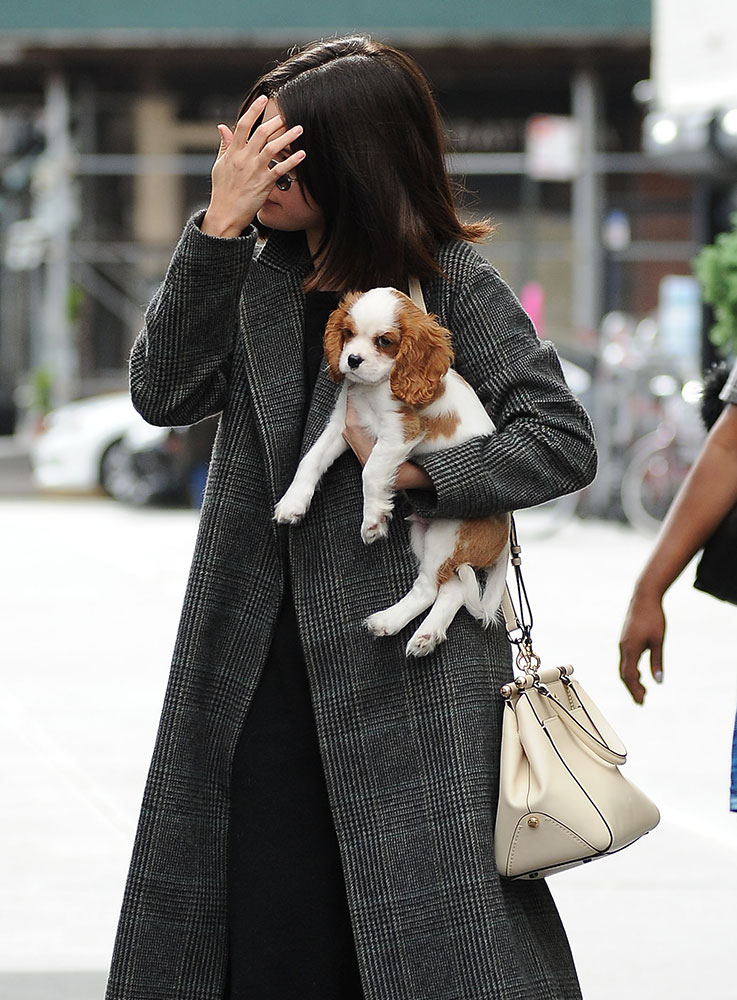 6 / 8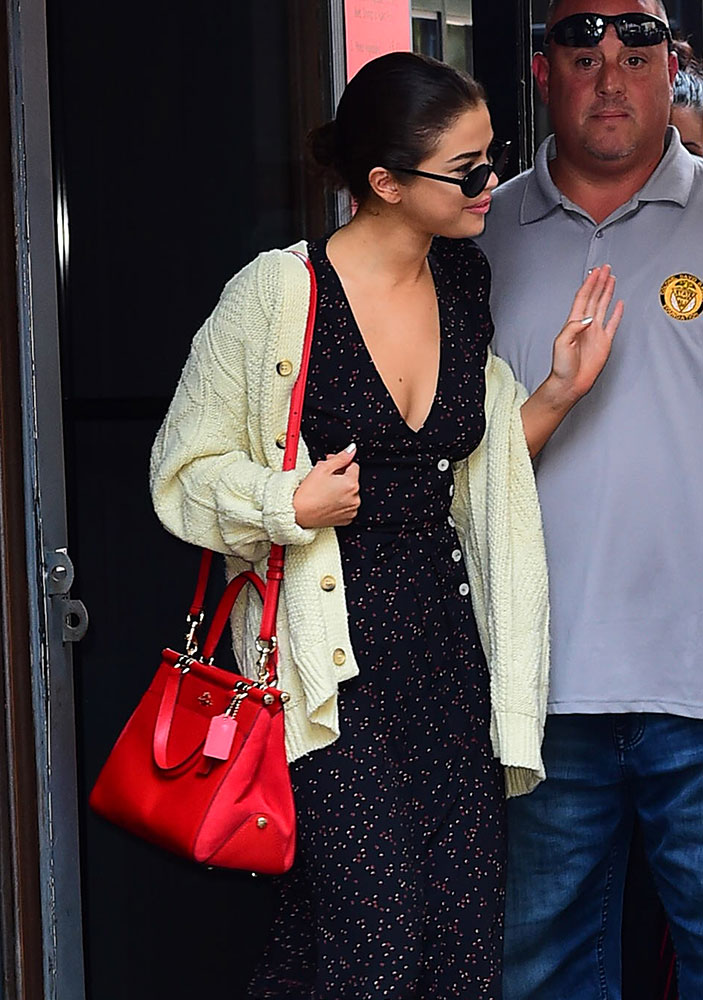 7 / 8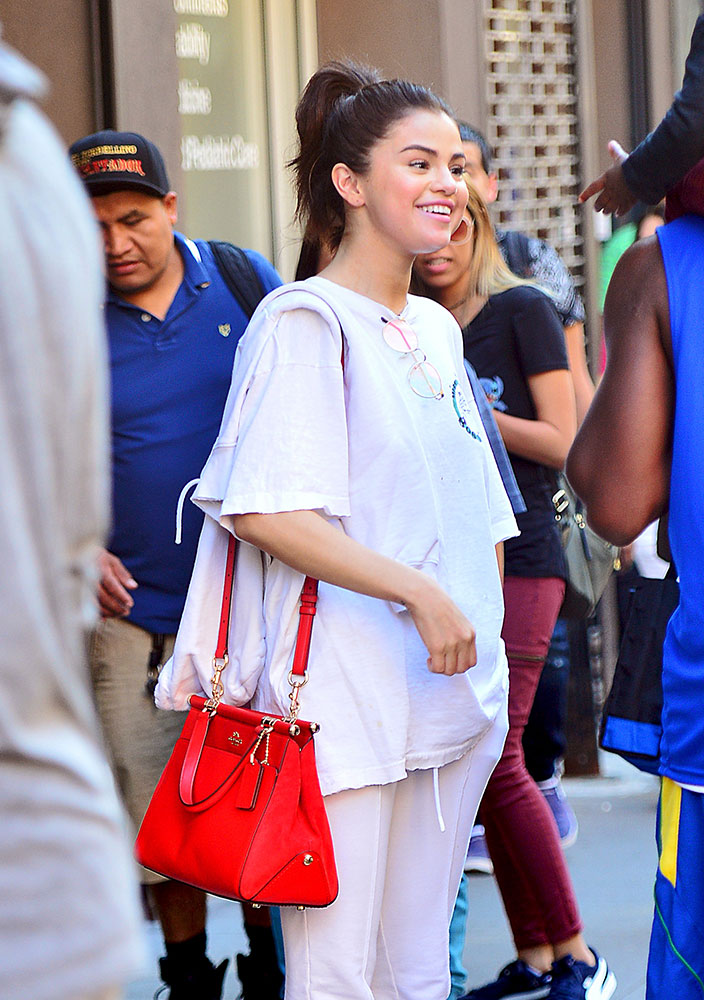 8 / 8