In today's installment of Closet Confessionals, we meet a big bag lover hailing from Kansas City, who has been collecting bags for over two decades. A true collector and lover of handbags, this collector believes in buying what she likes and what suits her, despite all else. This confessor won't buy a bag simply because it's trendy but doesn't avoid them if it's something she truly loves. CC 132 doesn't shop for handbags as investments either, rather she buys them because she truly loves them and enjoys the art of fashion.
Today, two decades later, this collector has amassed a collection spanning multiple brands like Louis, Goyard, Dior, and more, though she likes her bags to stand out from the crowd. Like many luxury lovers, today's confessor does believe that her shopping has been a problem at times, but admits to this and is working hard at addressing it. Read the full CC below and take a look at stunning pictures of bags from CC 132's collection now. Don't forget to submit your photos and confessional below!
[sc_cc_callout]
The Basics
Age: 52
Gender Identity: Female
Location: Kansas City
Occupation: Account Executive
Industry: Advertising
Salary: $180,000
Household Income: $180,000
The Bags
Are you a PurseForum member? Yes
How many bags do you own? 25+
What bags are in your collection?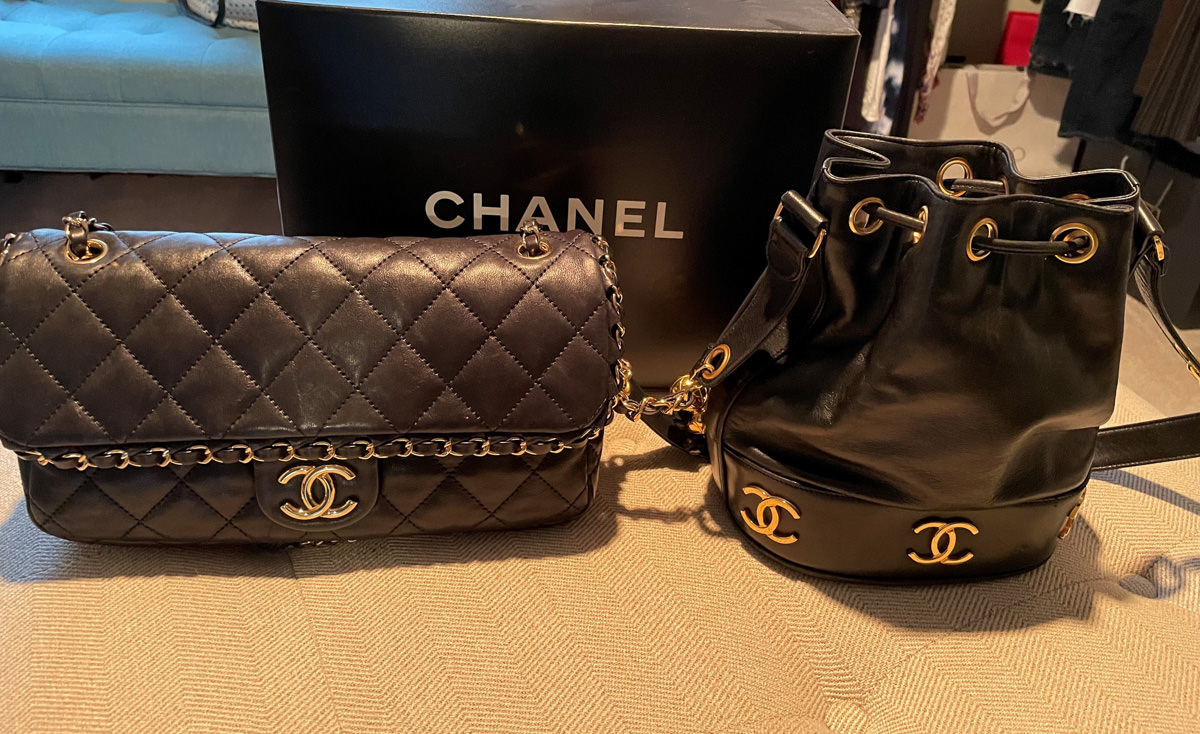 How much is your collection worth? $25K+
What is your most expensive bag? Dior Book Tote
What are the most important brands or pieces in your collection? Chanel flap, Dior Book Tote, Gucci large Marmont shoulder bag in the most gorgeous red color.
What age did you get your first designer bag, and what was it? Mid 30s, a vintage Gucci Boston bag which I still have and love to use!
Is there a specific bag you are looking to purchase next? A small Dior Book Tote from the new cruise collection.
Any particular bag that holds a special sentimental value? Many years ago, my aunt who just passed away this summer, gifted me with a couple of bags she bought in Hong Kong, including a Gucci circle bag.
Do you feel like your bags change people's perceptions of you or how you're treated? Yes. I live in an area where the main designer bags people carry are the LV Neverfull and Speedy. I don't like having the same bag as everyone else (hence why I sold my Neverfull!), and I do get negative comments from people who assume I am trying to impress with my bags. I consider my bags pieces of art and only buy what I love and don't care what others think, and it stinks to feel like I owe them some kind of an explanation.
Have your bag-carrying habits changed since Covid? No. I like big bags, and I can not lie!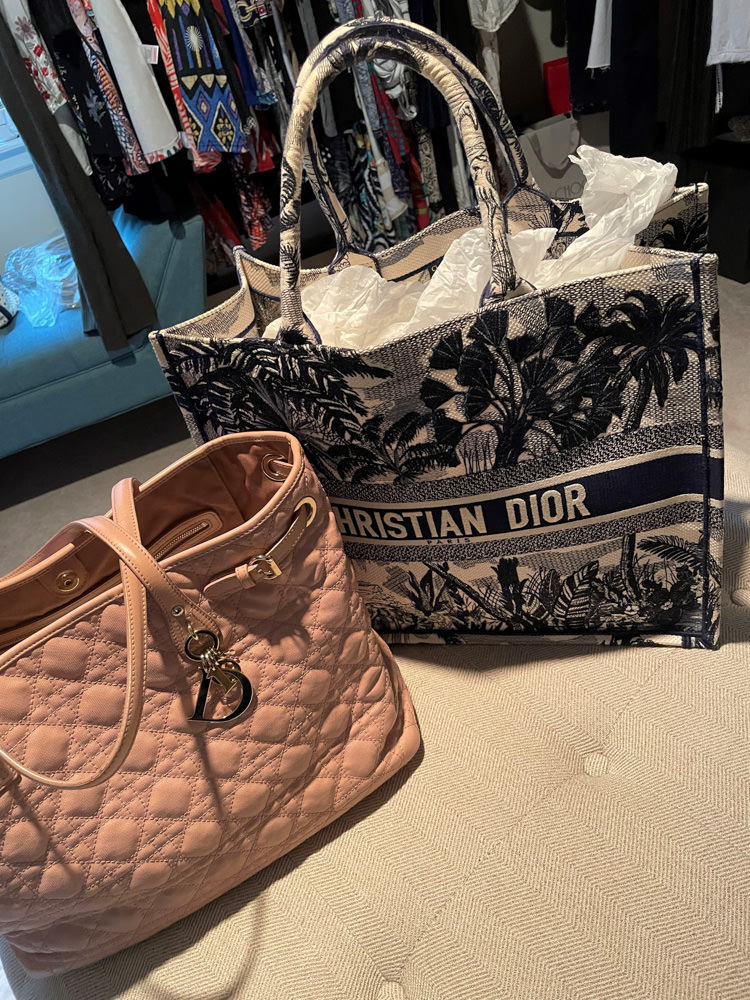 The Shopping
How often do you buy new bags? 3-5x per year.
Has the Coronavirus pandemic changed your shopping habits or overall attitude towards luxury? I shop a lot more online since I work from home now.
Which stores do you frequent the most? I like Saks as they don't charge tax when you send something as a gift.
Do you ever buy second-hand bags? Where do you buy used? Yes! I am a frequent shopper at Yoogi's Closet. Sometimes I will find a piece I like at Ann's Fabulous Finds, but I am weary of a lot of the others and their authentication skills.
Do you sell old bags to pay for new purchases? I do sell bags that I find myself not reaching for, but not to pay for new purchases. Usually, it's to pay for something for my daughter or just wanting them to go to good homes that will love them in a way I don't any longer. I typically go with Yoogi's or TRR to sell.
Do you ever feel societal pressure to purchase more bags? No
Do you consider your bag purchases investments? No, I buy for my pleasure.
Who influences your buying decisions? No one! I try to avoid buying something just because it's trendy (but if I love it, I go for it!)
Are sales associate relationships instrumental to your shopping? I have a great SA at the Dior boutique at Saks in NYC who will often text me things she thinks I will like. Same with Nordstrom.
Why do you enjoy shopping, beyond just acquiring something new? Confession – I am a shopaholic but I am working on tapering that back. I love shoes and jewelry in particular.
Have you ever felt like you received inferior service at a store or boutique due to your appearance, ethnicity or gender? No. I have a specific memory of being in NYC and walking into Dior before I was meeting my college alumni club to watch a football game. I was dressed like a football fan and was worried that would influence how I was treated, however they were lovely and made me feel right at home.
The Money
Who pays for your bags? I do
Do you set aside a budget for your bag purchases? No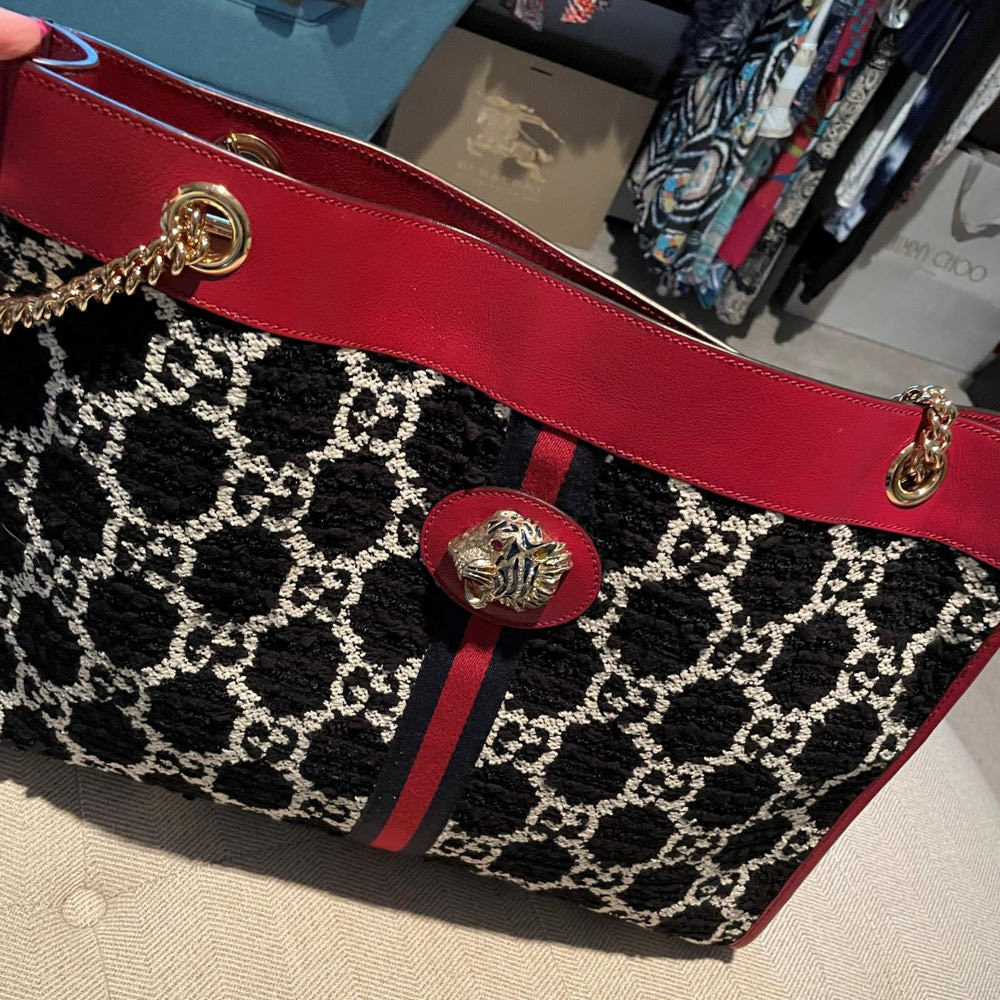 The Taboo Topics
Have you ever purchased a counterfeit because you couldn't afford a designer item? No. My daughter did buy a fake Prada for me while she was in Italy, and I keep it for sentimental reasons but don't use it.
Do you ever hide purchases from your significant other? No. My cat is very accepting of my shopping.
What's the craziest thing you've done to afford a bag? I don't think I have ever done anything crazy other than run up my credit cards!
Do you think your shopping is ever a problem? Have you ever felt like you were struggling with a shopping addiction? Yes, and my addiction is something I have been working on for the past couple of years. I tend to get pulled in by sales as I feel like I am missing out if I don't participate. I have been single for over 20 years and often tell myself that I deserve to buy what I like since there is no one else to do it for me, and most of the time I can afford to treat myself whether the purchase makes sense or not.
The Rest Of It
Any other expensive hobbies or passions? Travel! I have been to Spain and Portugal in the past couple of years, but long for Paris. Heading to St. Thomas for the 2nd time this coming May.
Anything else you would like to include? Don't worry about what others think and buy what you love. If you don't love it anymore, let someone who can't pay retail prices acquire it!